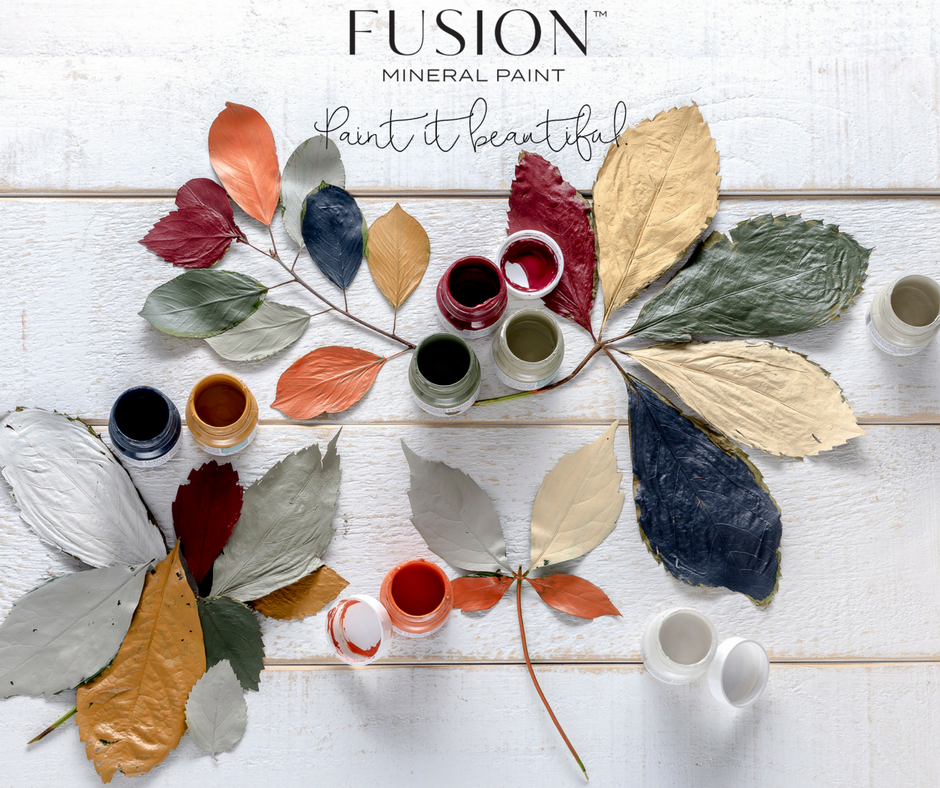 Share:
Fall is always a time we think about changing up the colours in our homes. Maybe a little injection of autumnal shades here and there, or a full-on makeover.
Whatever your style, Fusion has just the right balance of 'Fall Inspiration' and ideas for you to decorate – big or small!
I am so excited by our Fall like colours – though of course they can be used any time of the year!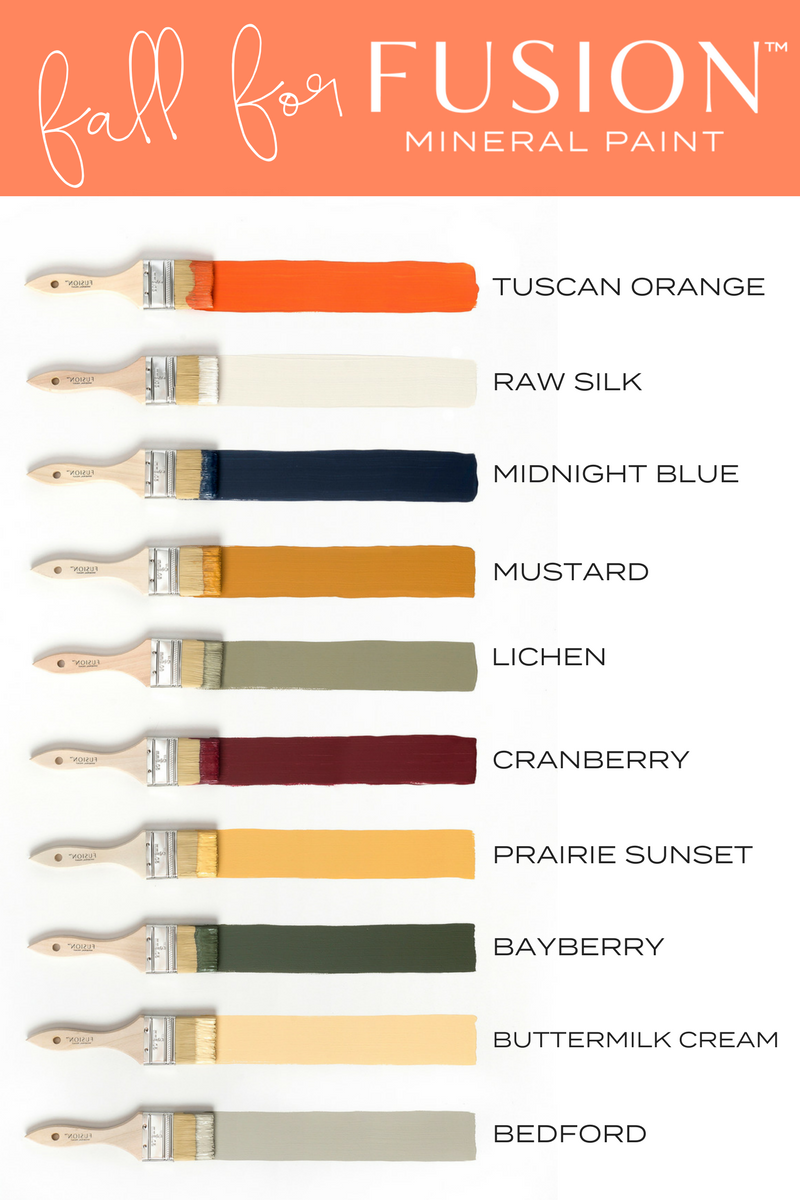 If I take a quick peek online for inspiration, it is everywhere!
House & Home Magazine has a fantastic article with a lot of quick and simple Fall Decor Ideas!
Take this vignette by Laura Stein for House & Home Magazine, for example. I love the layers of foliage – but what really caught my eye was that little basket.
You can pick those up at the Thrift Store for just a few dollars, add a sweep of Mustard Fusion Mineral Paint and boom – instant update!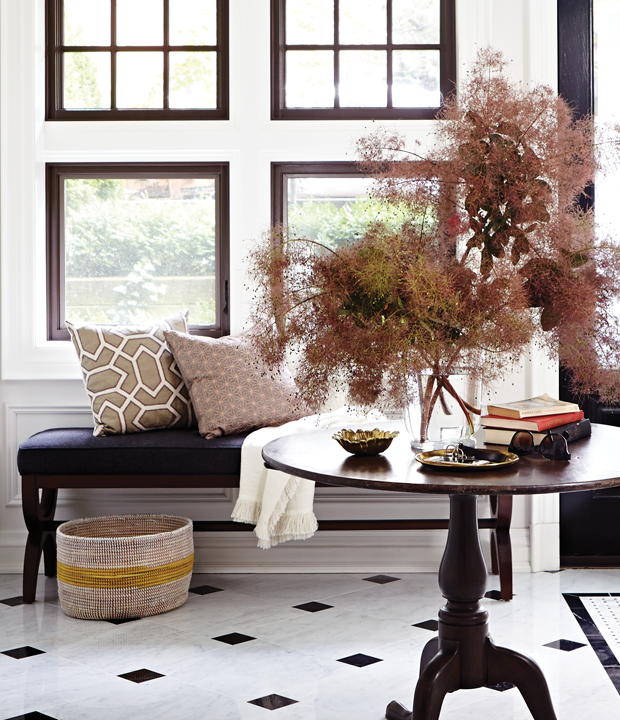 Talking of Yellow's – just look at these fantastic makeovers from some of our Fusion Customers!
I was browsing Facebook and happened across these beauties by 2nd Hand Chic, Q is for Quandie and Her Shabby Chateau! You can see lots more 'Yellow' Inspiration from real painters right here.
See Prairie Sunset HERE  –  Mustard HERE  –  Buttermilk Cream HERE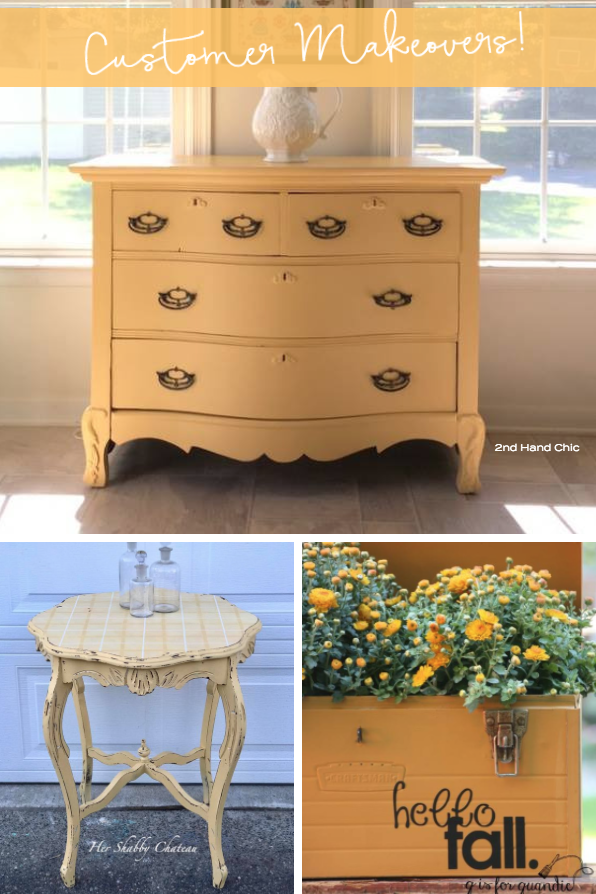 It doesn't end there. How about some Reds & Oranges to add a pop of colour? This inspiration is from painters just like you and me!
Again I found these on Facebook and had to share! Excellent work from Peggy Lydem of Gardenhouse Studio and my Mom, Loree Pringle using Tuscan Orange, and a lovely take on Cranberry from Leroy Brown Furnishings!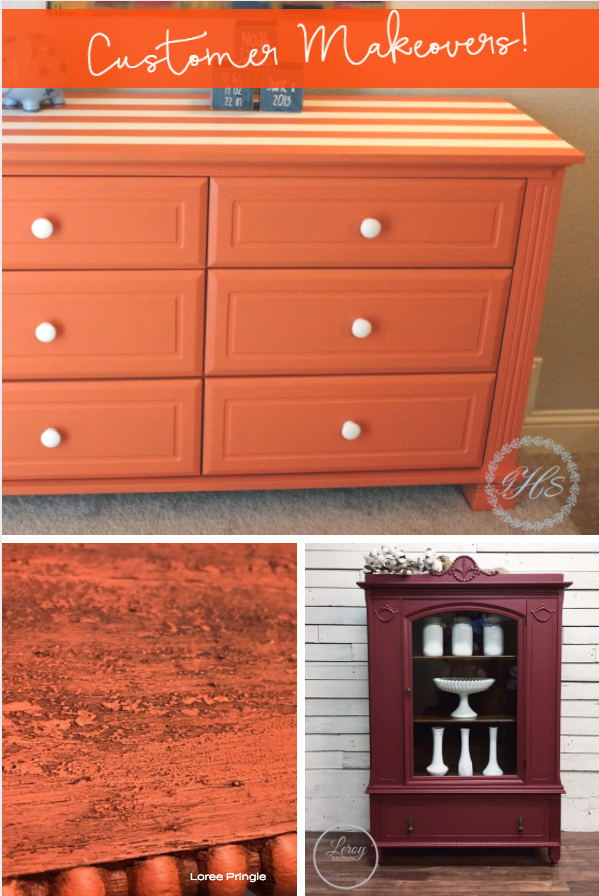 If you fancy a full makeover how about choosing our stunning Midnight Blue, and, just like Lynda Reeves and her House and Home Team did here, update each season using pretty china and crockery.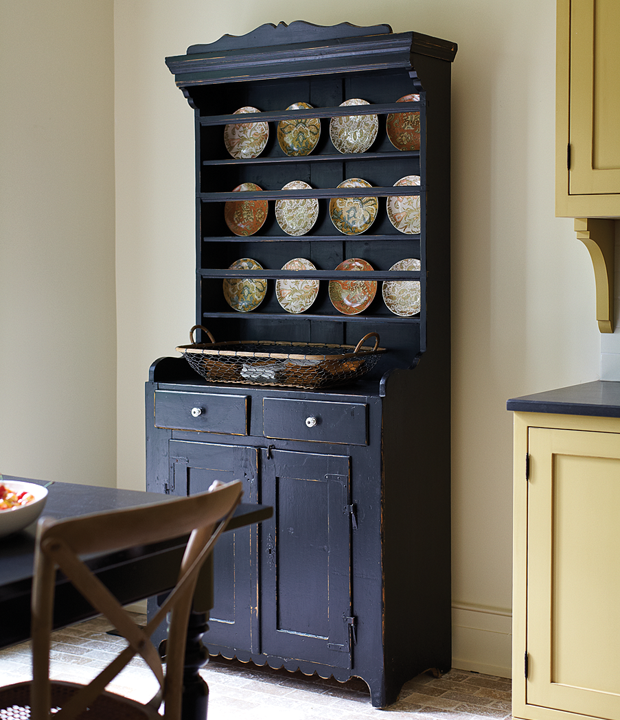 If you are looking for something a little more fancy, how about pulling out the colour and accenting the room?
Here Jude Allison and Brad MacArthur went bold on the door and frame – for something less permanent you could paint a small dresser or side table.
I recommend Prairie Sunset to replicate this look, though you could go super bright with Tuscan Orange!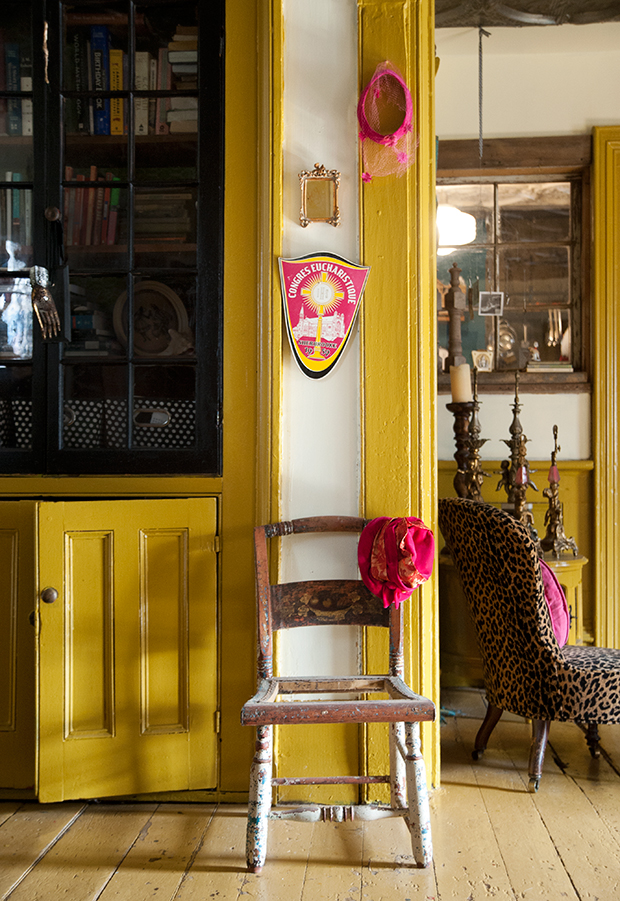 Of course, you don't have to go big!
Fall is the time for Painted Pumpkins and cosy evenings around the fire.
Take some inspiration from our Fusion Metallics Range.
Here are 3 very different takes on the humble pumpkin!
In the top image, designer Matthew Mead used Fusion Copper and Pale Gold to create this stunner.
Or take a look at this blog from Finding Silver Pennies. Danielle Driscoll walks you through the entire process – it is so simple!
Finally, how about this neat idea with some Heirloom Pumpkins? Swap traditional jack-o'-lanterns for a pile of these from Homey Oh My. You could paint directly onto the pumpkins or paint some tape yourself!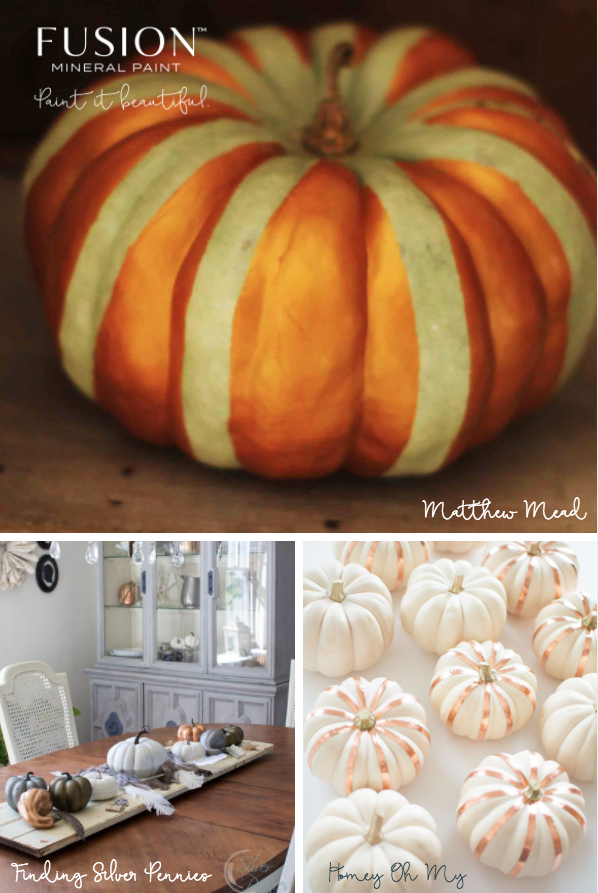 I am super inspired by this piece in Fort York Red from Hayley Justice of Coast and Country Vintage too! Oh, where can I find a beautiful piece of furniture just like that?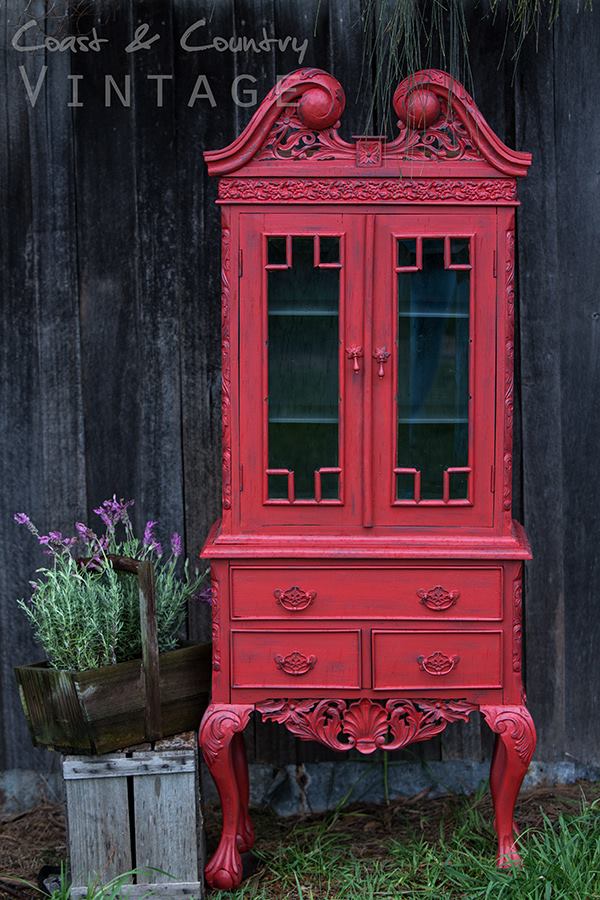 Well…I guess I better put my money where my mouth is and go and grab some paint. Afterall, I want my home to be just as cosy and magazine worthy as the ones you see here!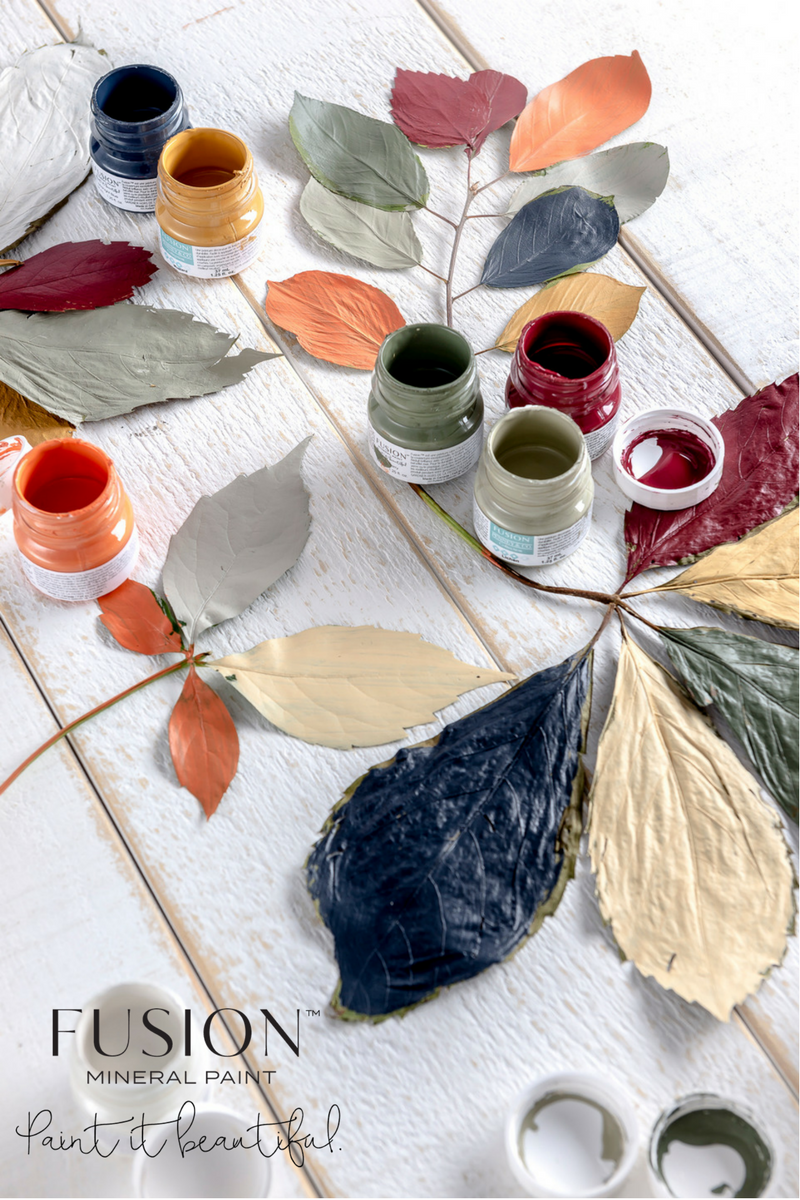 Before I go…I'm going to take a moment to show off! After all, I did create Fusion Mineral Paint!
Have fun out there!