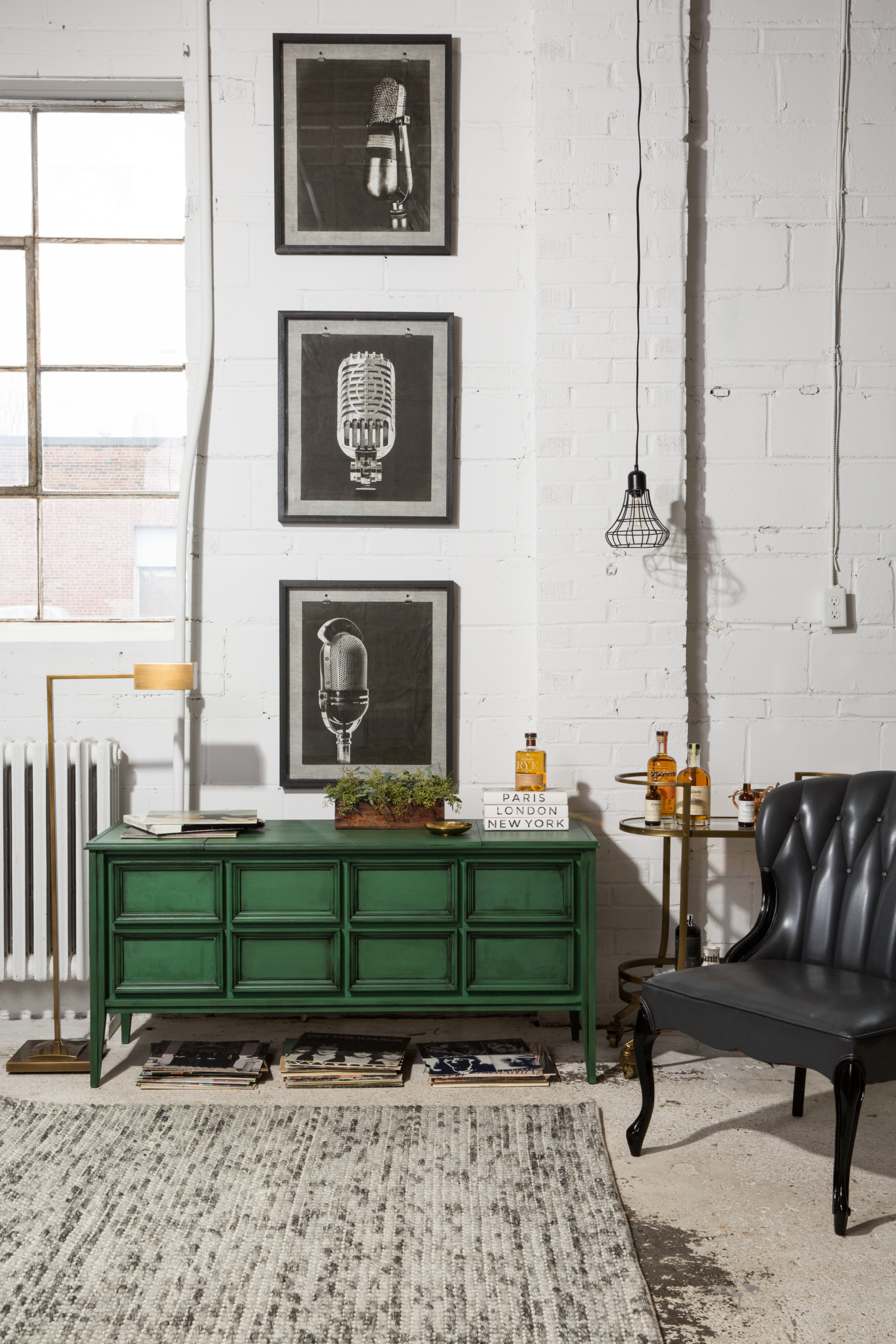 Share:
Finding an accent leather chair to suit your interiors can be pricey, however painting one you find or already have is a great inexpensive way to have the accent chair you want, find out how painting leather with Fusion Mineral Paint is simple and easy to do.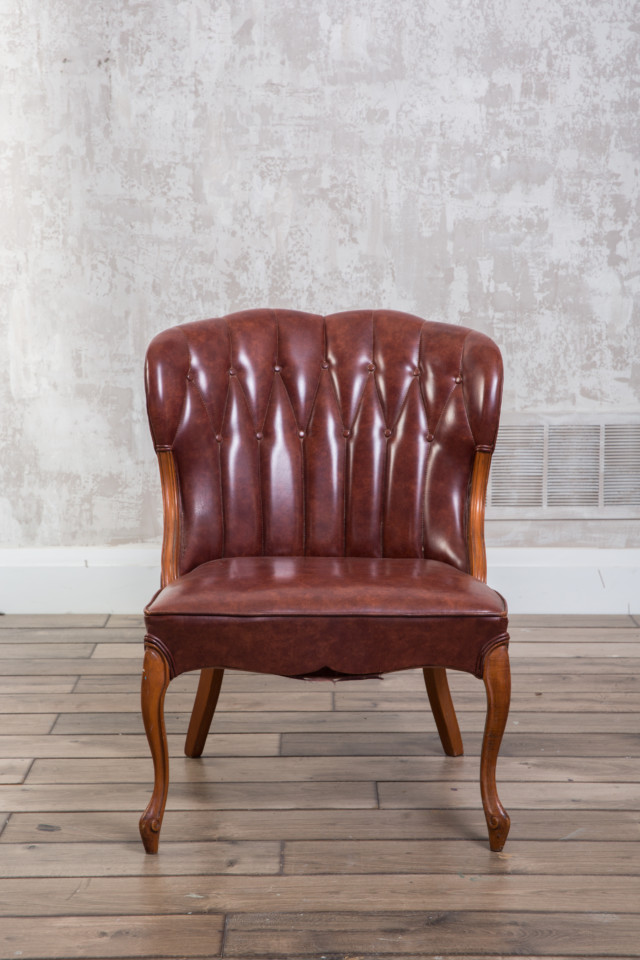 Supplies needed
What you will need for this project:
Fusions TSP Alternative to clean the leather
A good quality brush the Staalmeester
Fusion Mineral Paint Ash
Chip brush
Medium grit sanding  sponge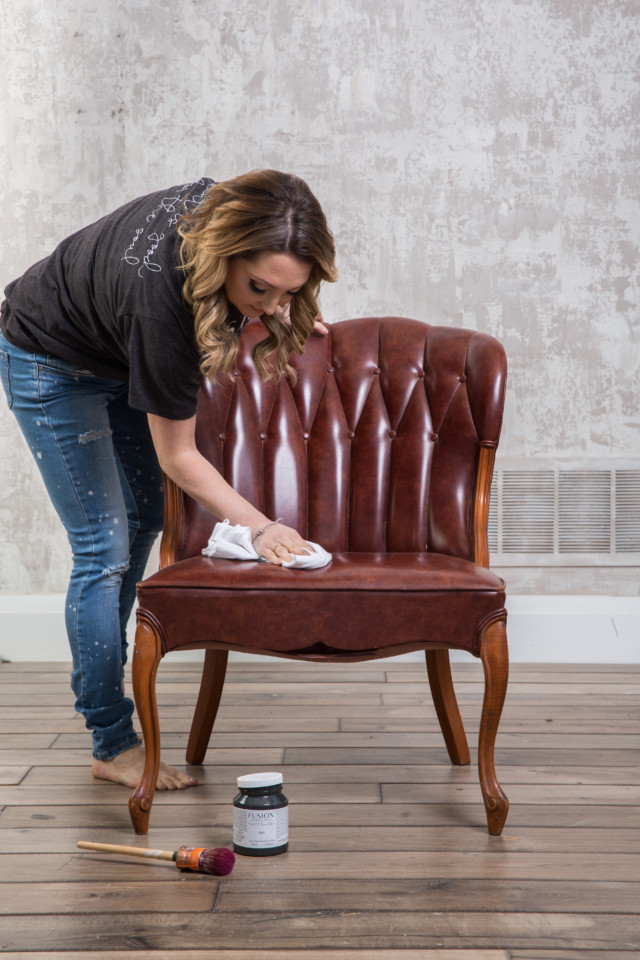 First, clean your leather really well with Fusion's TSP Alternative, and a clean rag, for more information on how to use TSP click here. Once it's clean and dry apply a thin coat of Fusion with a good quality brush like a Staalmeester. Give the first coat of paint good drying time before applying your second coat.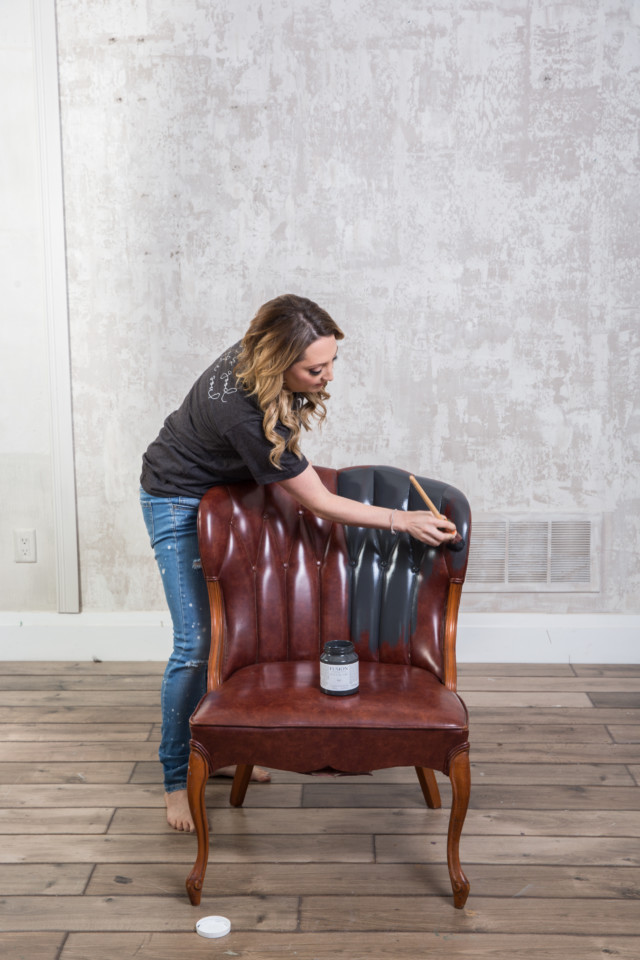 Around the edges of the chairs where the leather meets the wood, we opted to use a Staalmeester ONE Series Full Flat #25 to make a neat edge. The finished look is so good it almost looks like the leather was this colour to begin with.
Fusion has a built-in Top Coat so there is no need to add anything when the paint is dry. If you'd like a little more sheen you could add one of our fabulous waxes.
Sometimes there can be a tacky feeling after painting leather, it is rare however it can happen. There is little that can be done to prevent it from being tacky, it is one of the risks of painting leather. It may, or may not happen!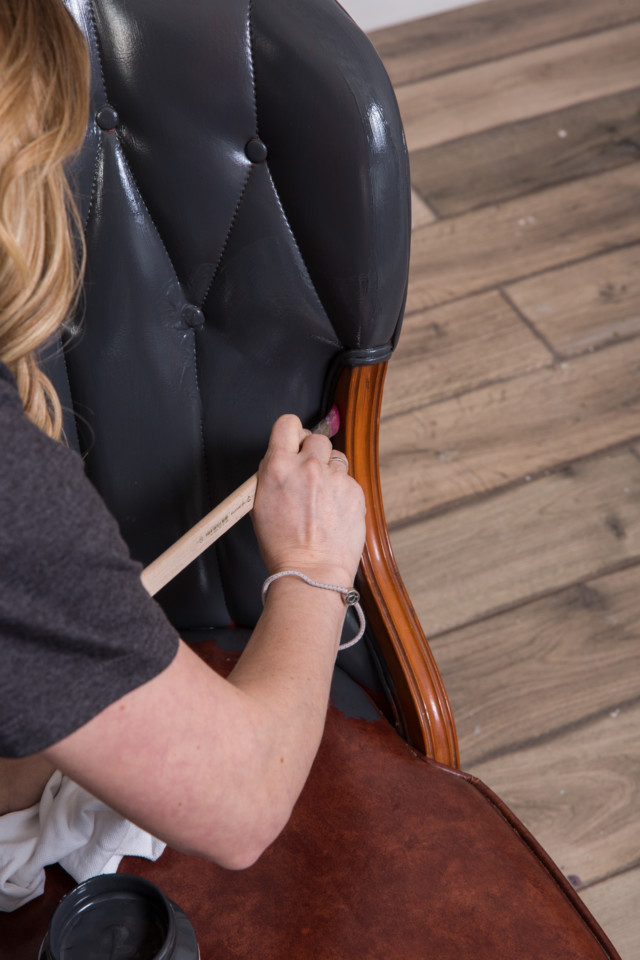 Staining the wood
The warm-toned wood was changed using our Stain and Finishing Oil in Ebony, this was applied using a cheap throwaway chip brush,  the wood was first given a light scuff sand using a medium-fine grit sandpaper and then 2 coats of Ebony applied with a day between coats to allow the SFO to dry properly.
To prep the wood, we simply cleaned it with TSP, and then applied the stain and finishing oil in Ebony over top and did not wipe back, leaving full solid coverage. This dries in about 12 hours.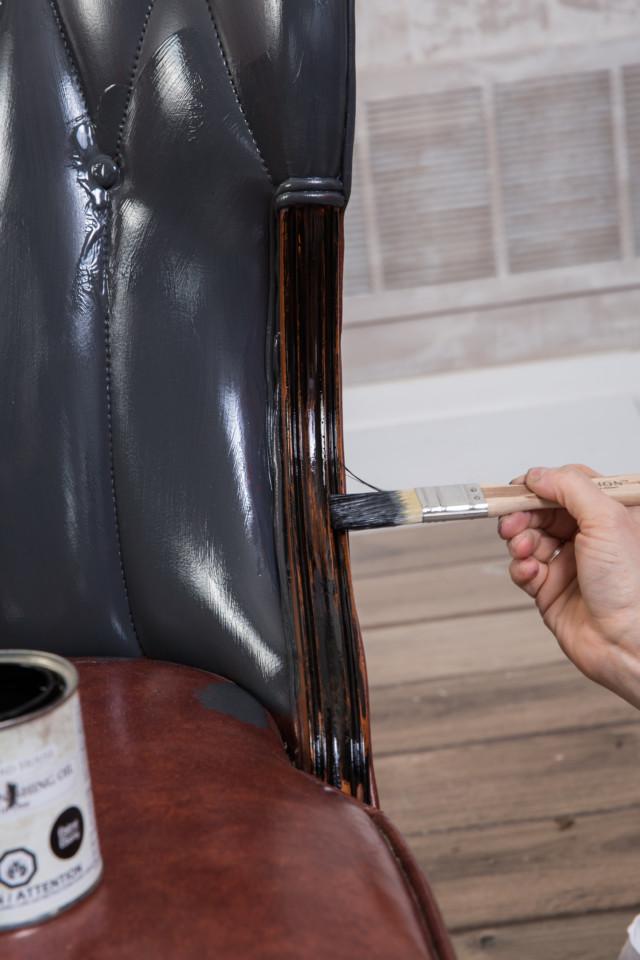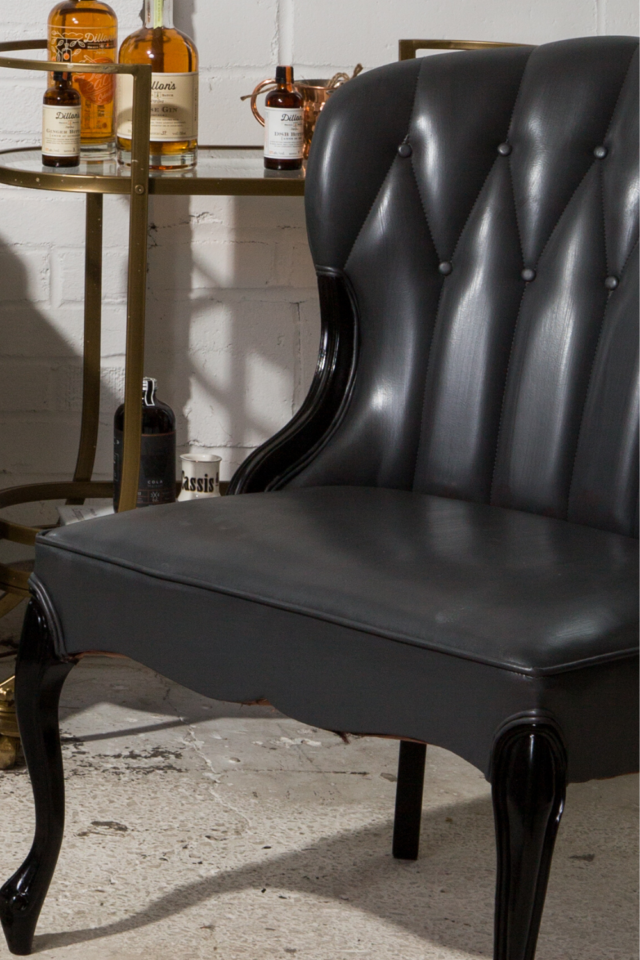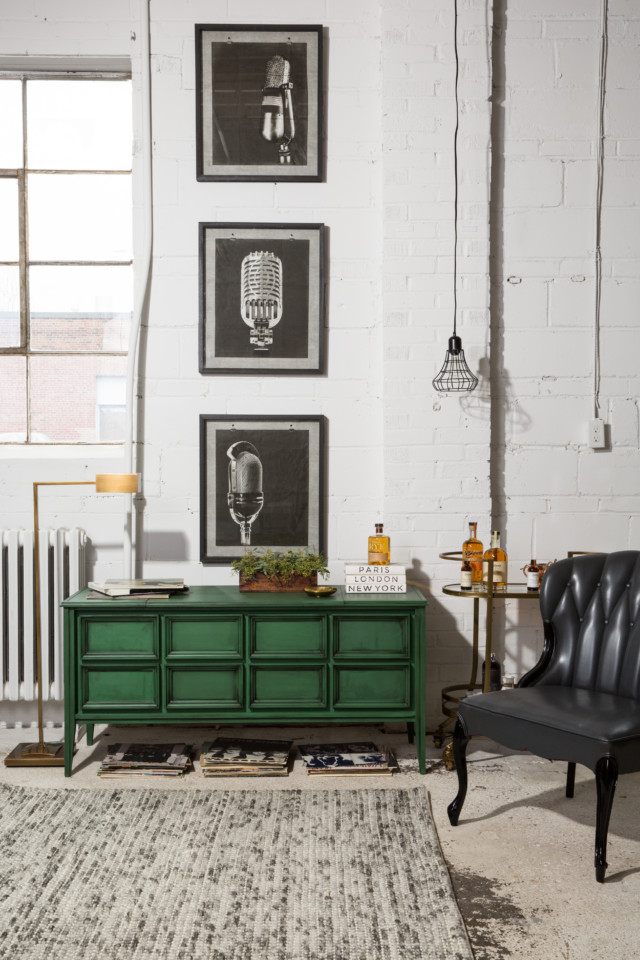 Voila! a new looking contemporary accent chair.
Have you painted leather? we'd love to see your projects over on our Facebook group Paint it Beautiful.
Pin this to your Pinterest board for later.