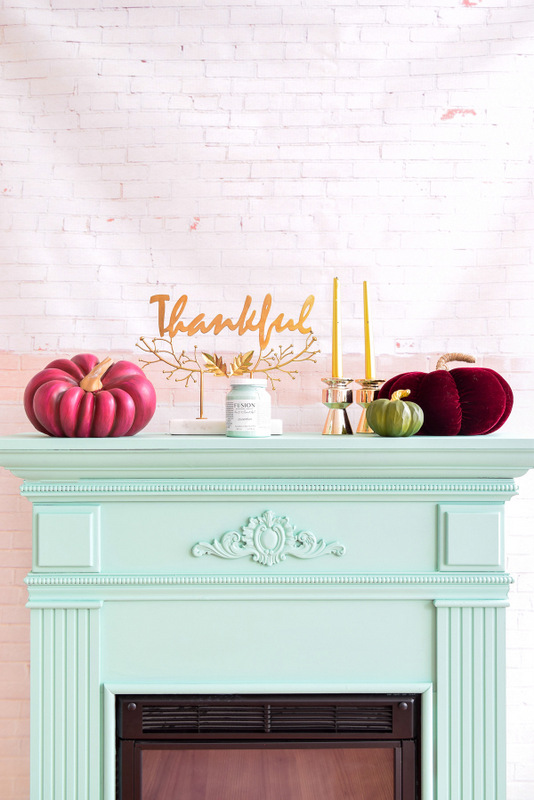 Share:
As we transition into the colder months , we're turning towards cozier spaces, more inviting settings, and getting ready for the long winter ahead. That starts with a freshly painted fireplace and some colourful accents. If you've got your own fireplace in need of some love, this is the project for you. We found an electric fireplace for sale online, but it needed a fresh coat of paint and a little love.  The tutorial isn't particularly complicated, but it packs such a great punch and uses less than half a pint of Fusion Mineral Paint. How amazing is that? This quick update is a budget friendly makeover that will make any old space feel new. Today we are teaching you how to paint a fireplace with Fusion Mineral Paint.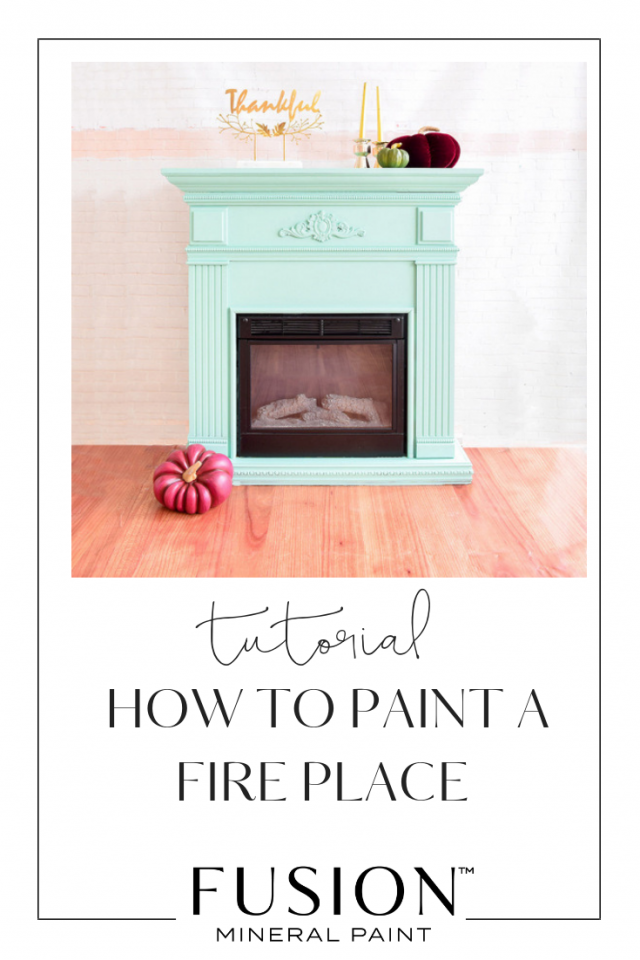 The Before! Get ready for this transformation, with just HALF A PINT!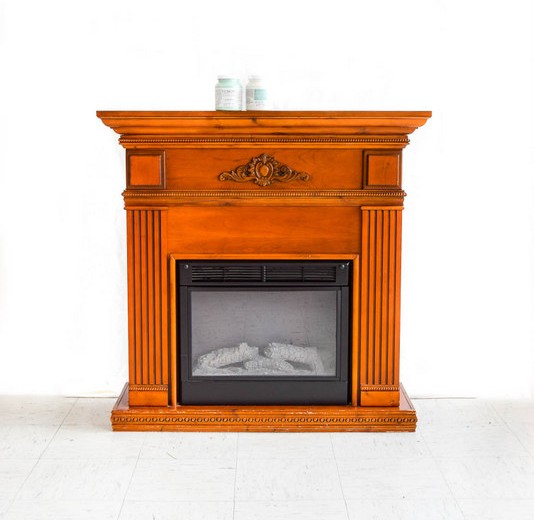 What we used to paint the fireplace with Fusion Mineral Paint
Laurentien was a natural choice because of how easy it is to use (great coverage) and it's a classic color. Who doesn't love Laurentien?  The shade works with a variety of styles and across a variety of seasons, so I know it will look fantastic throughout the year. It make a big impact without being too bold.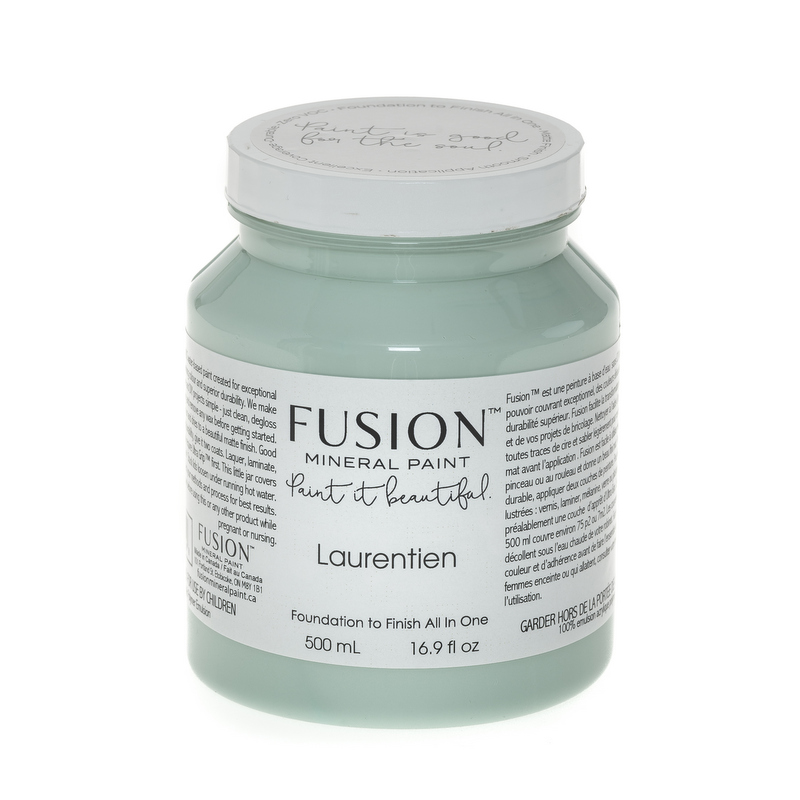 Alright so let's get to it. This is how to paint your fireplace with Fusion Mineral Paint:
Start by giving your fireplace mantel a clean and a wipe down. You want to get any dirt, dust, or smoke residue off, otherwise the finish will be inconsistent. We recommend using our TSP to help you with that. This will help remove anything that might be on the project that could interfere with the paint's ability to adhere. This is especially important if you bought the fireplace mantel second hand! Who knows what was on there?!?!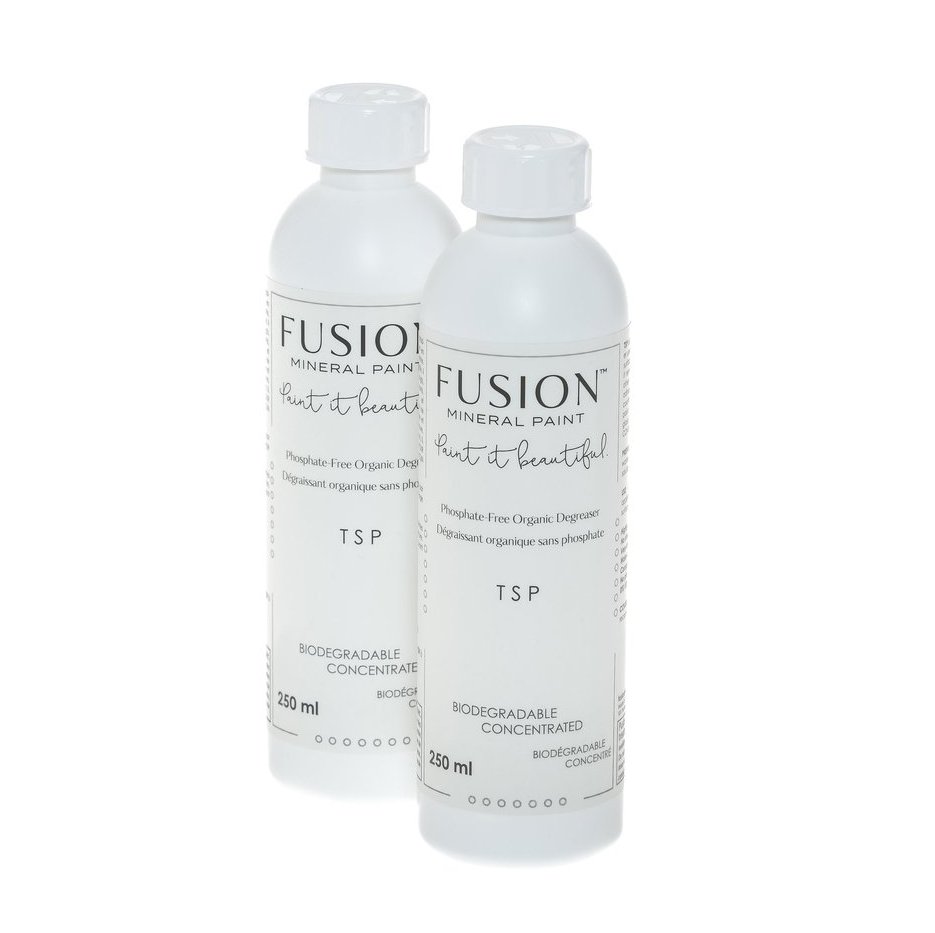 If you're working with a surface that has been sealed (like our fireplace had), we recommend a quick light sand to rough up the surface. While Fusion will adhere to just about anything and often requires minimal prep, this doesn't mean no prep. And depending on your surface, some items will require more prep than others and we wanted to ensure a smooth and even coverage. We recommend using our Prep Guide to help you with that.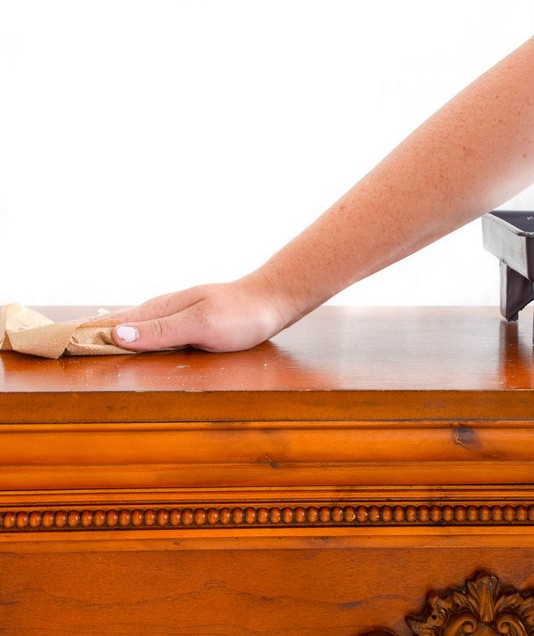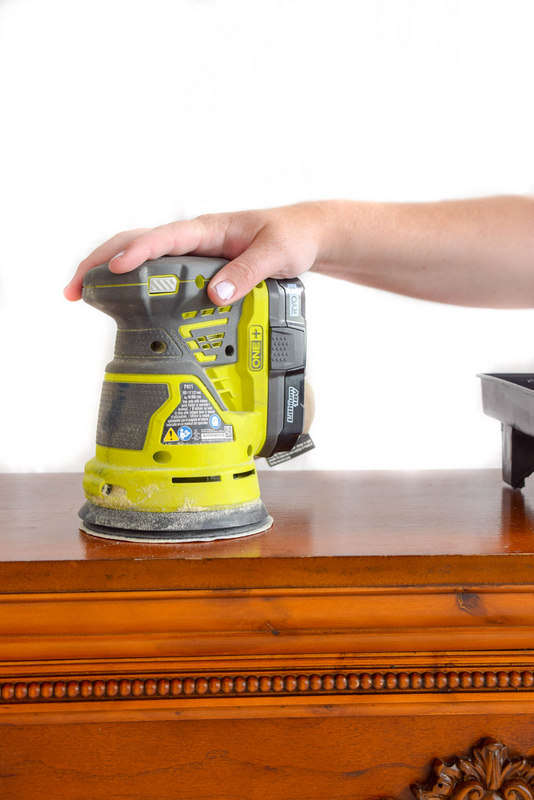 It took us two coats of Fusion Laurentien to paint our mantel. We always recommend doing thin coats vs thick ones, as often people think if they add more paint that equals less coats, which is not the case with Fusion. Are you getting brush strokes? Too much paint my friend. If you want to learn how to banish paint brush strokes, head to this blog post.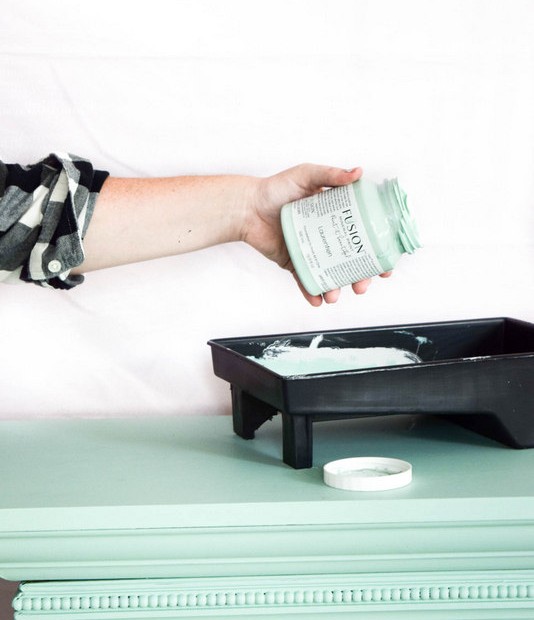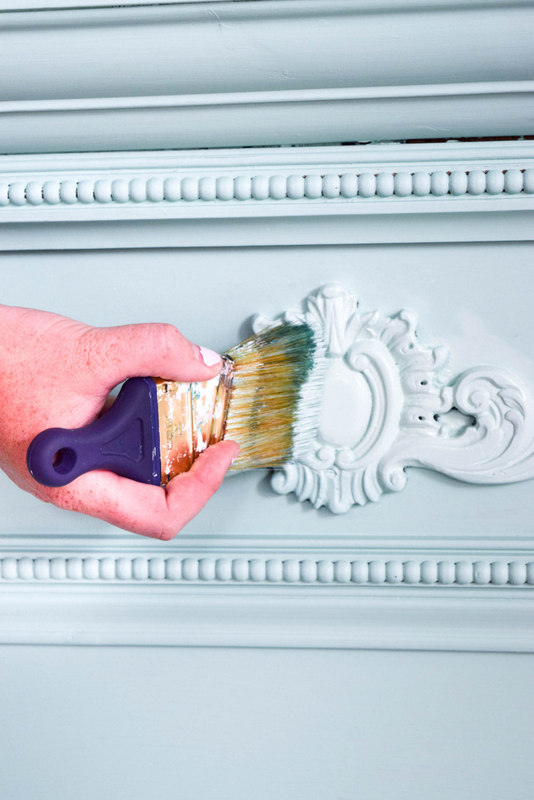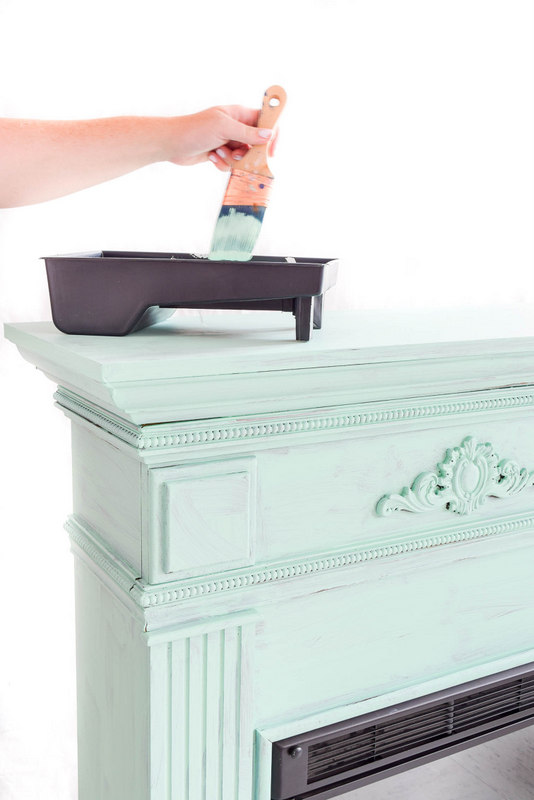 The first coat is mainly to ensure a base and then the second coat completes the coverage. After a few hours you should have both coats complete, and then leave it to dry overnight before styling and decorating.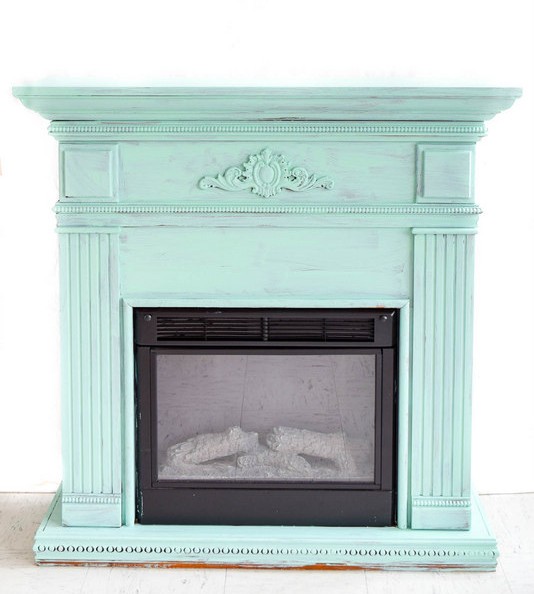 We decided to style our mantel to reflect the season! Fall is so cozy – fireplaces are just like the best thing to help us transition out of the warm temperatures.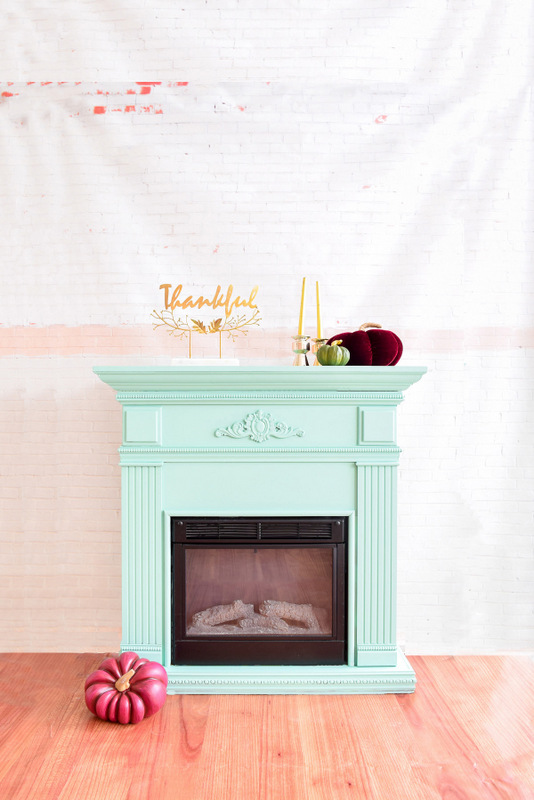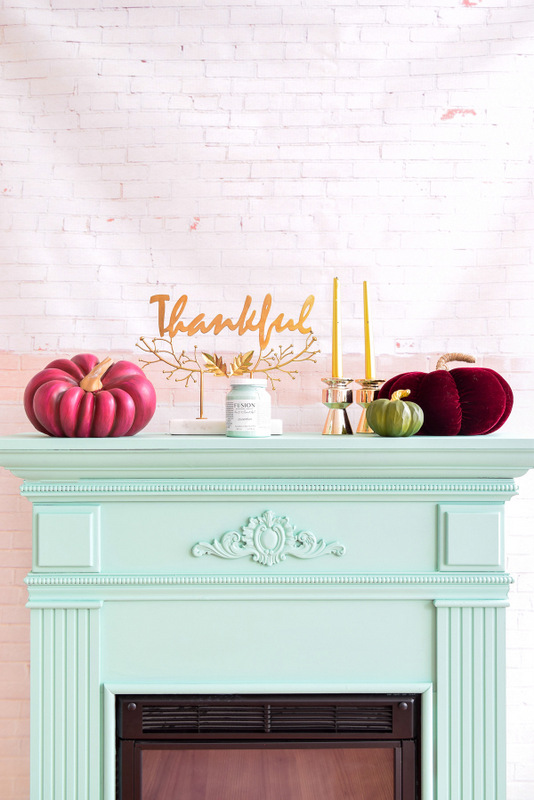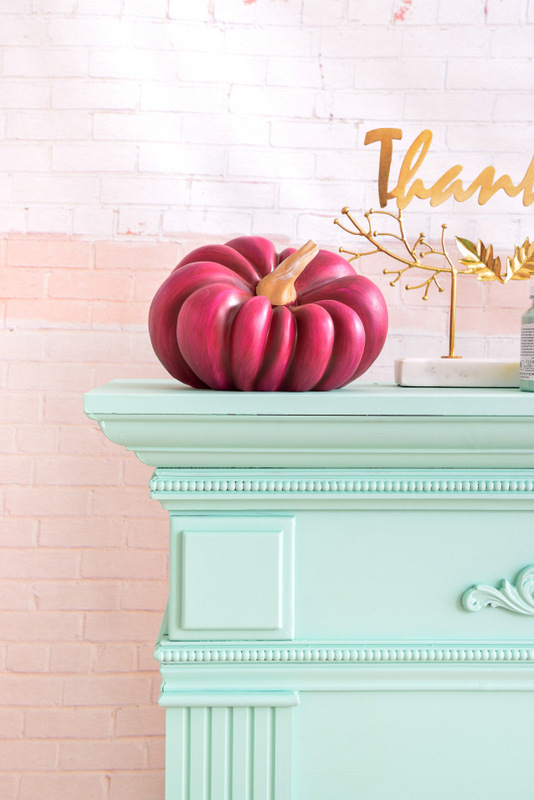 Purple, gold, and marble look especially good next to Laurentien, but you'll figure out the right match for yourself. If not, seasonal jewel tones work beautifully with this shade of blue.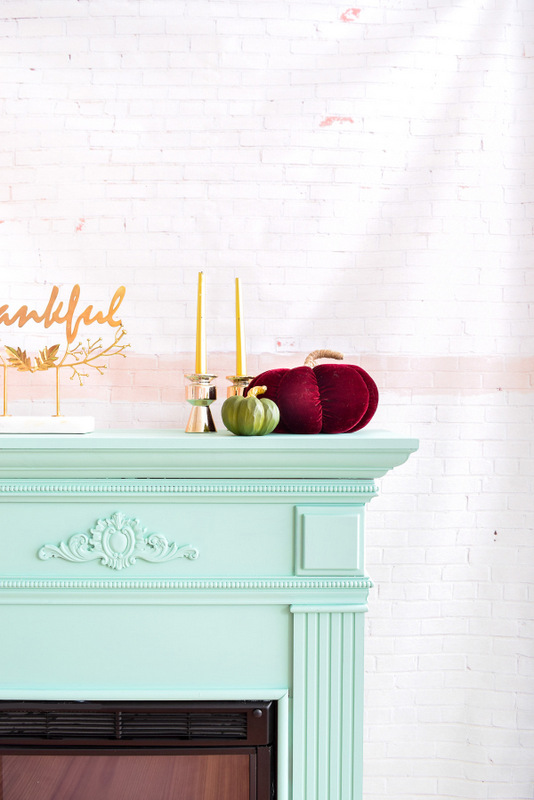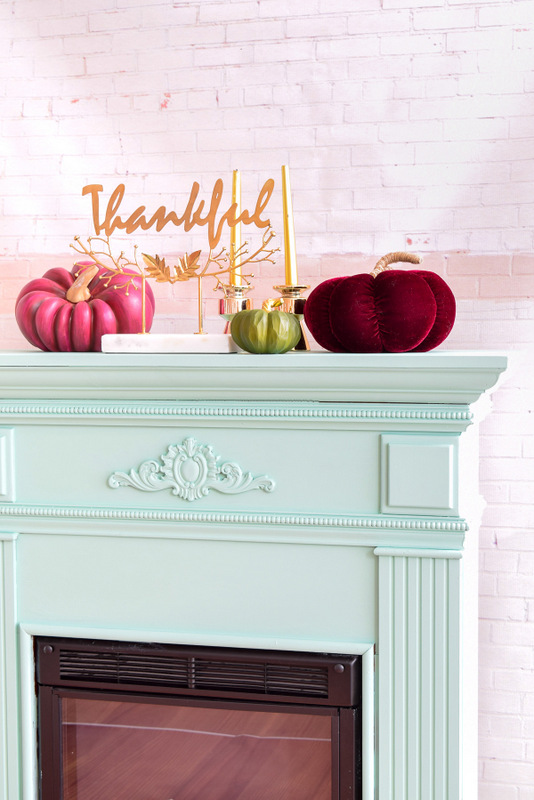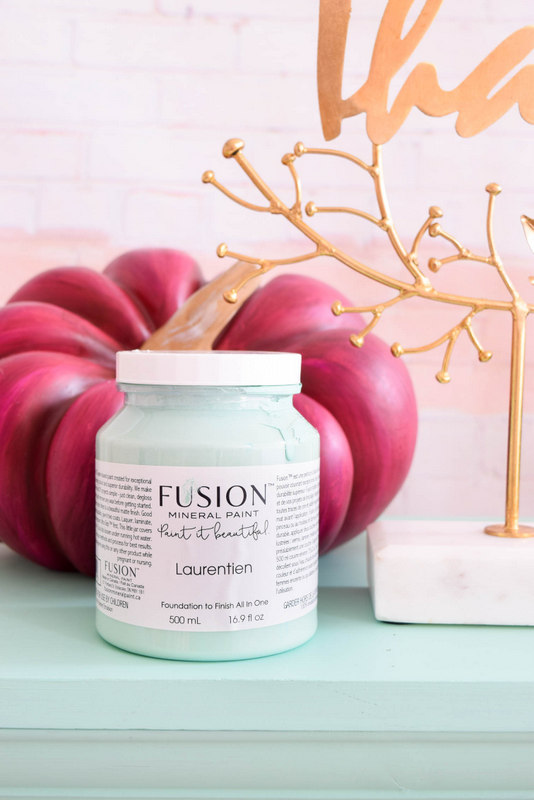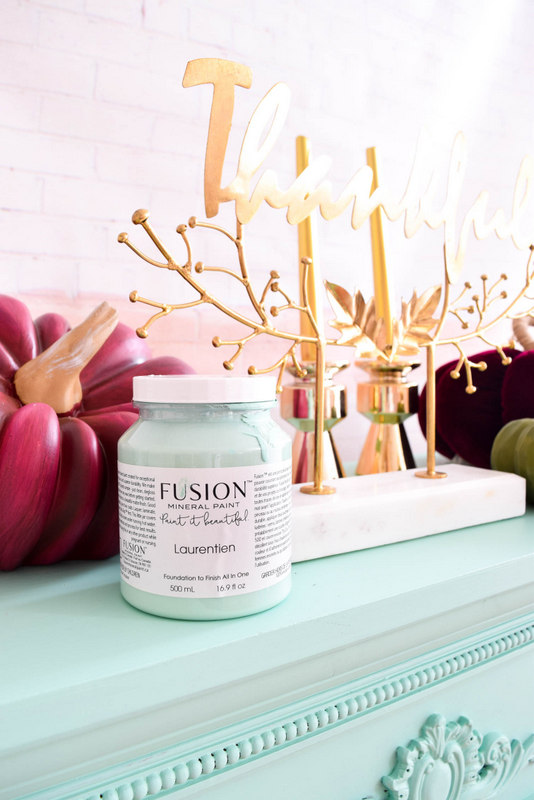 Have you ever painted your fireplace mantel? If so, share it with us in our Paint it Beautiful Facebook group! We would love to see it!
Projects and styling by Ariel G.
PIN IT FOR LATER!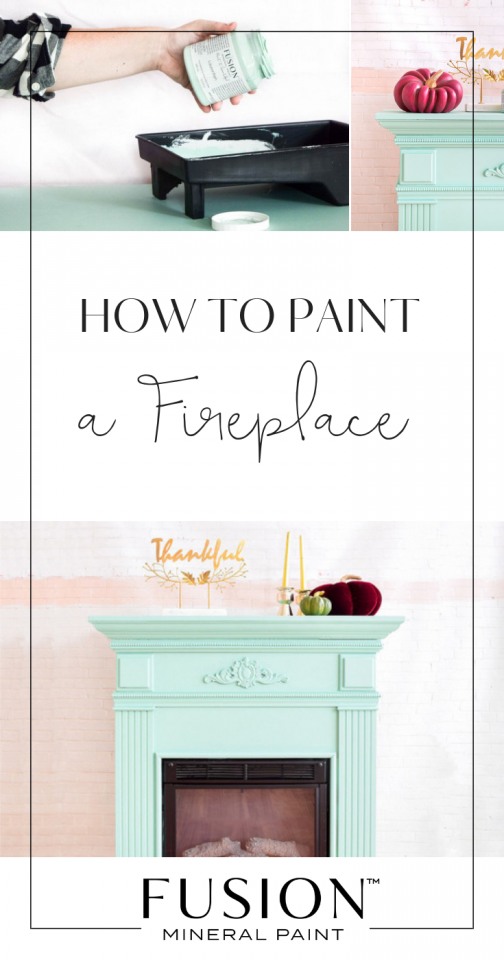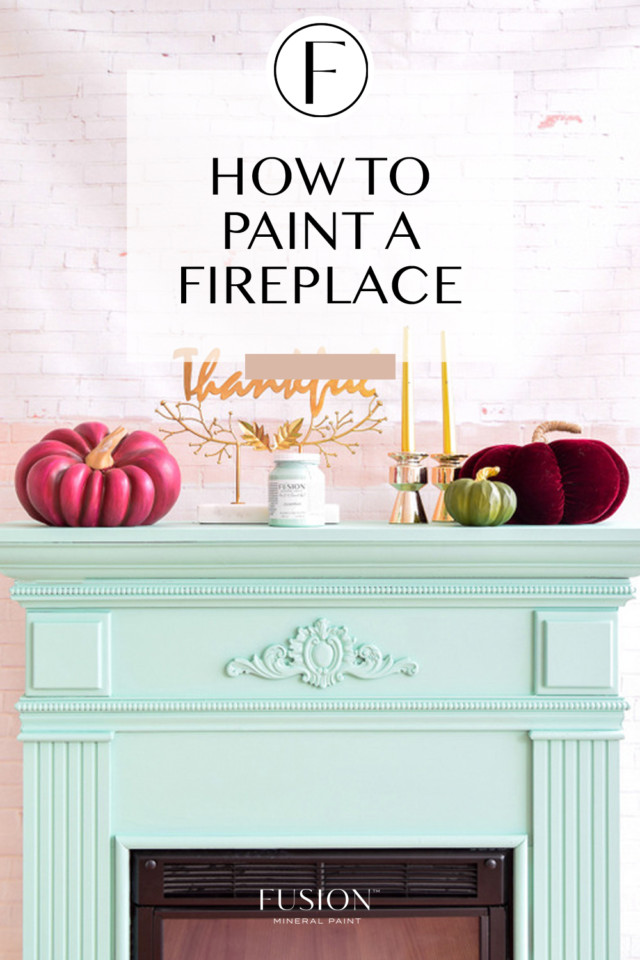 If you love our projects, subscribe to our newsletter to get tutorials, paint tips and inspiration right into your mailbox!