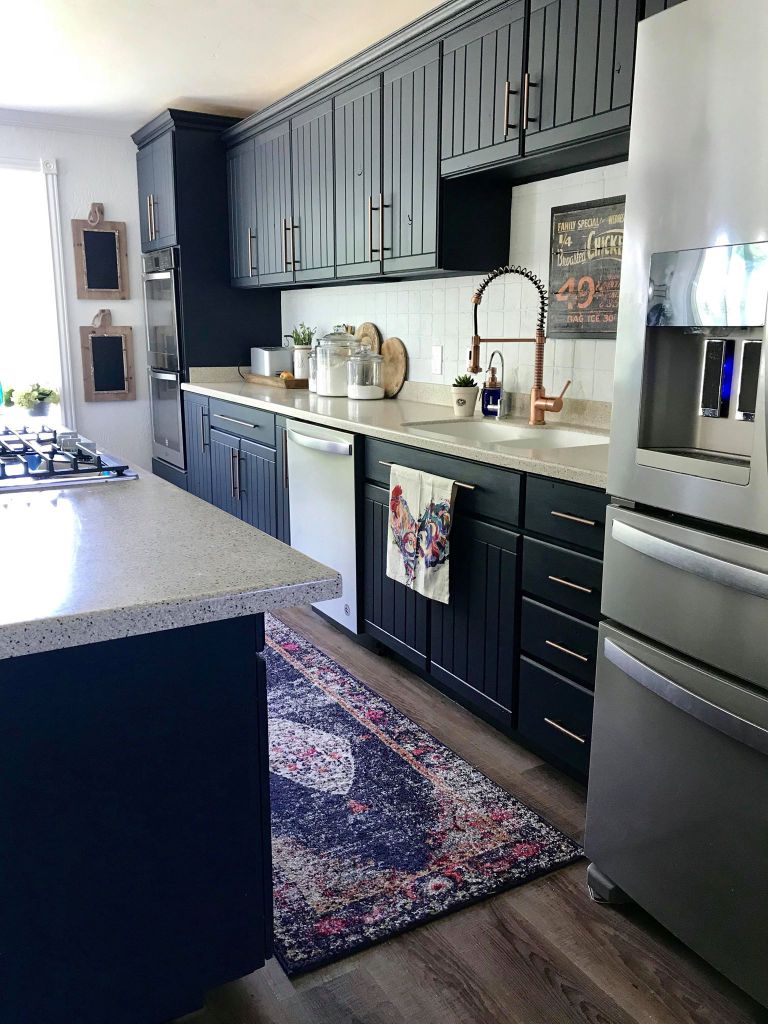 Share:
We have this amazing Facebook group called Paint it Beautiful, where members share their beautiful painting projects with over 30,000 eager painters! From the first piece of furniture they ever painted to really high-end techniques, we see a little bit of everything in Paint It Beautiful. Nothing, however, sparks more conversations in our Facebook community than Fusion Mineral Paint kitchen makeovers. As soon as one is posted, it's guaranteed to be a conversation starter. People love kitchen makeovers – Fusion Mineral Paint makes kitchen makeovers so easy and an amazing way to go from hating your kitchen to falling in love with it all over again. This Fusion Mineral Paint kitchen makeover from Paint it Beautiful member Makala Tomlinson Barton from Look Mom We Bought A Farm is going to knock your socks off!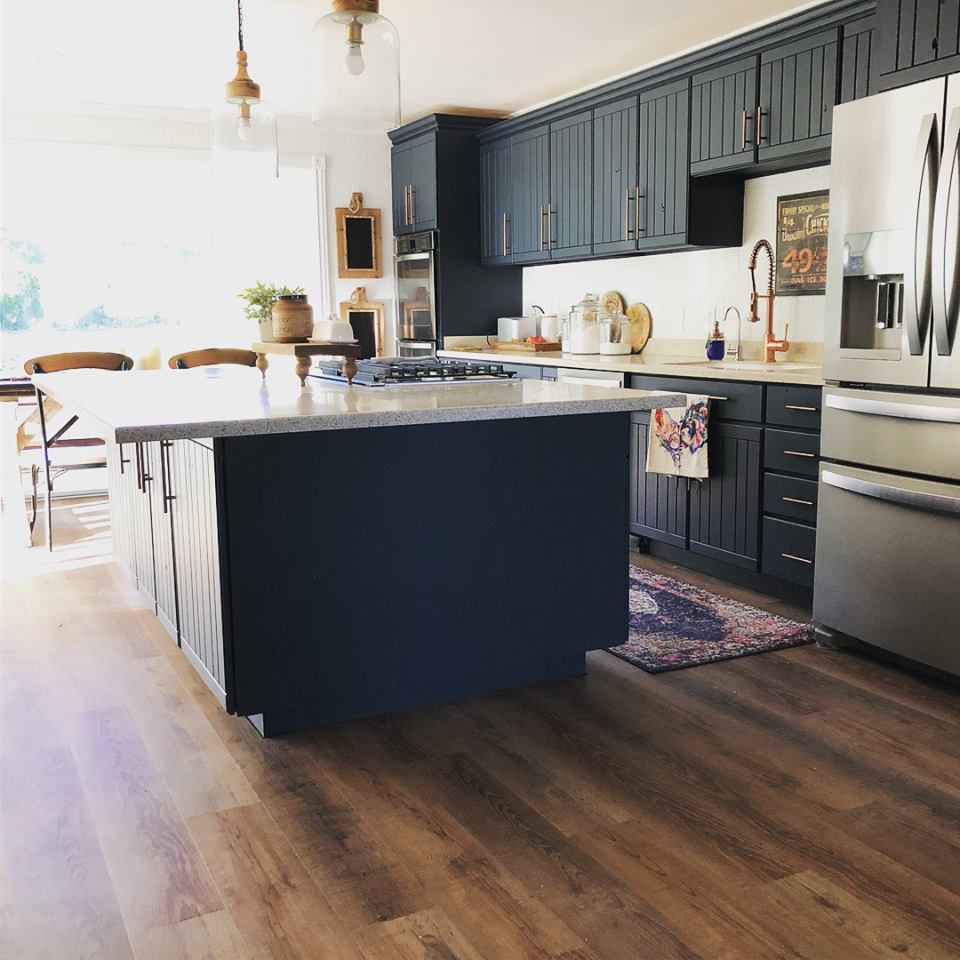 Makala shared her kitchen makeover that she completed using Fusion Mineral Paint and paint fans went crazy (we did too!). After we featured her kitchen on our Facebook page, it became the highest shared post of the year so far. And let's show you why.
This is Makala's kitchen BEFORE she painted it with Fusion Mineral Paint.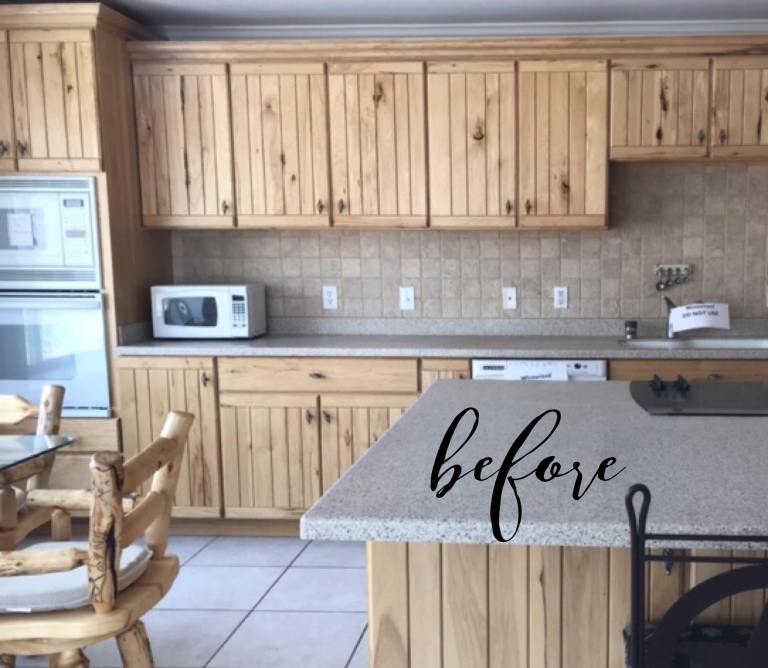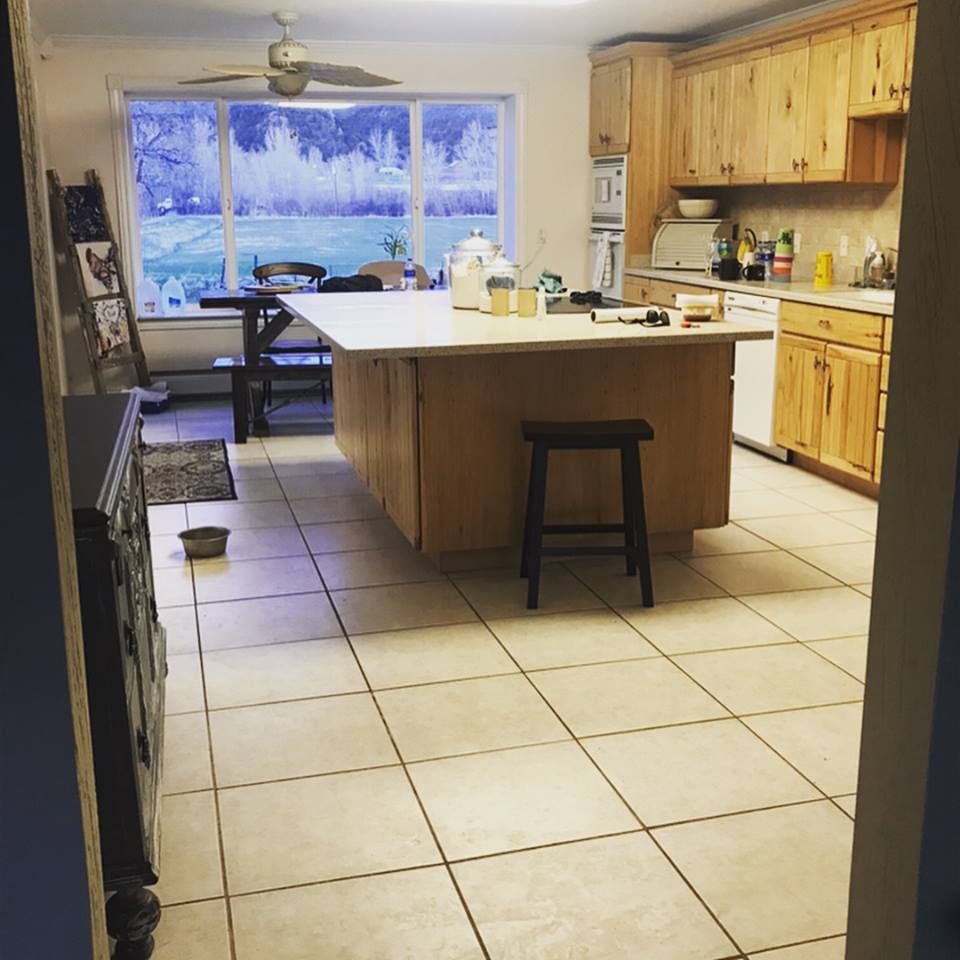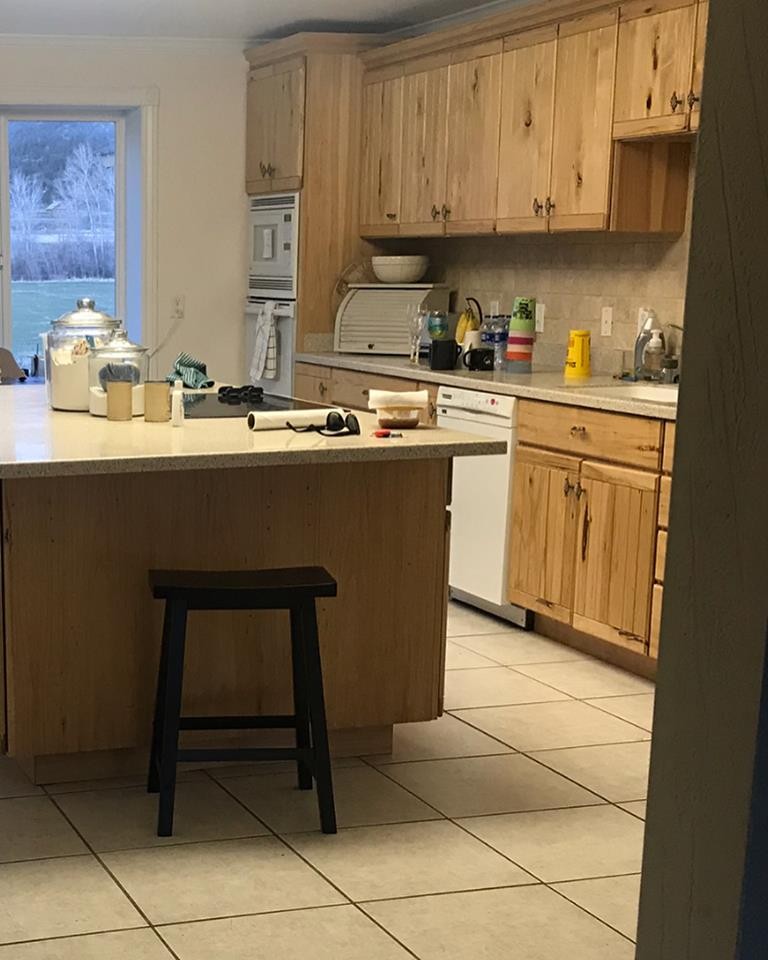 And this is the "in progress" AFTER.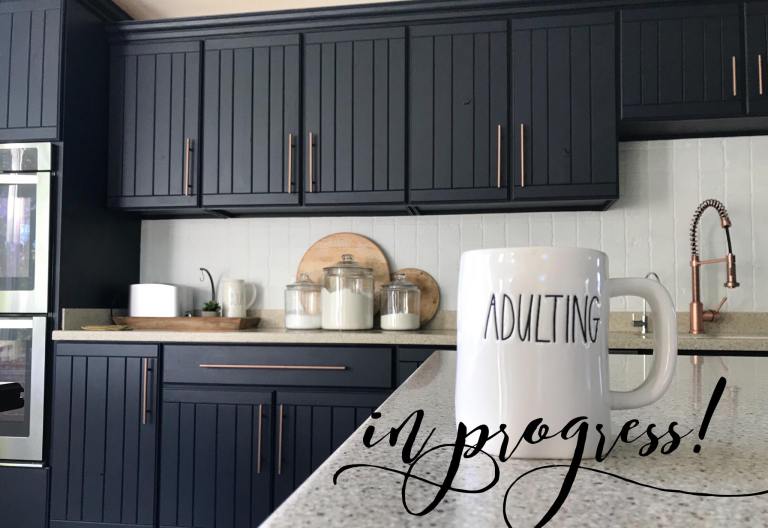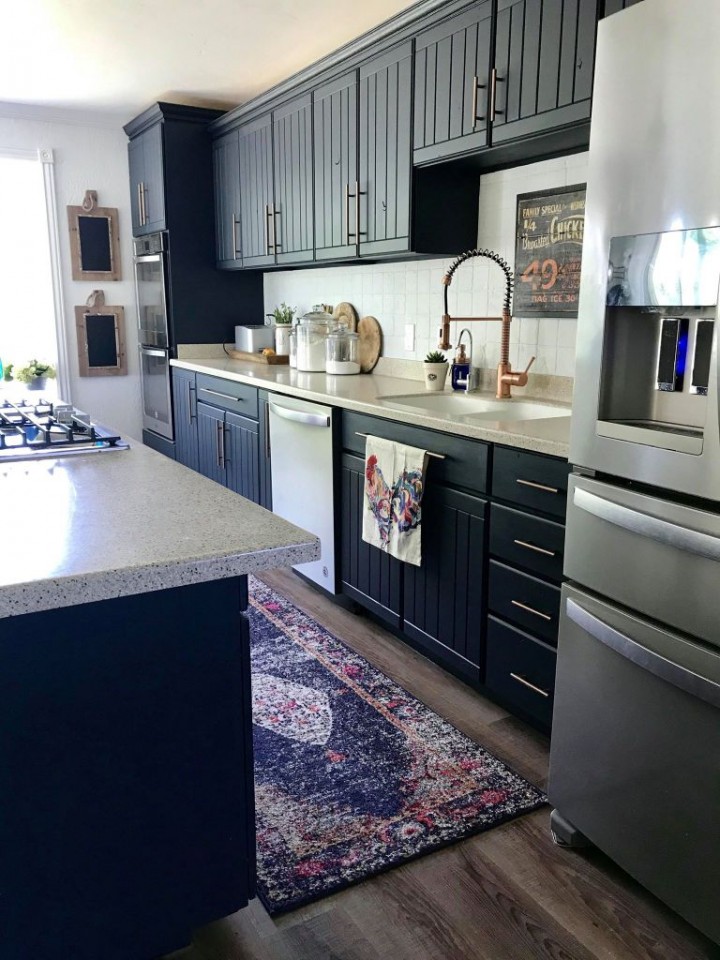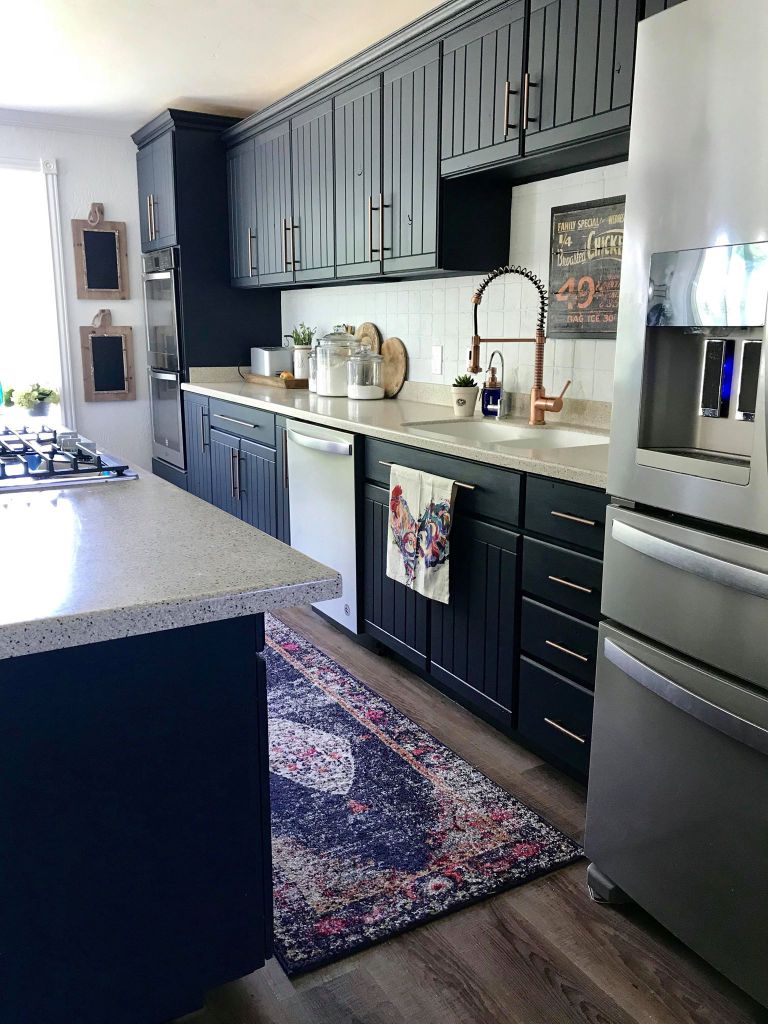 Whatever you're thinking, WE KNOW! Isn't it spectacular? This kitchen is going to INSPIRE you to get going on your kitchen makeover this summer.
Feel free to scroll up and down and just take it all in because it's really breathtaking to see. And you probably want to know how right? Here's what Makala said about the process…
"The cabinets I painted with Fusion Mineral Paint and the color is Midnight Blue. The backsplash tiles were painted with the same paint in the color Casement. The tiles were porous already so the paint just soaked right into them and the total process to paint them was about 30 minutes!"
She says the kitchen is still not finished despite changing the floor, the handles and so forth. There are still lots of things to get done like lighting and the other side of the kitchen. In which case, to see the progress of it all, you can follow along with on her blog at Look Mom We Bought a Farm as well as her Facebook page. Thank you for sharing your beautiful kitchen with us Makala!
Kitchen Makeover – PIN THIS FOR LATER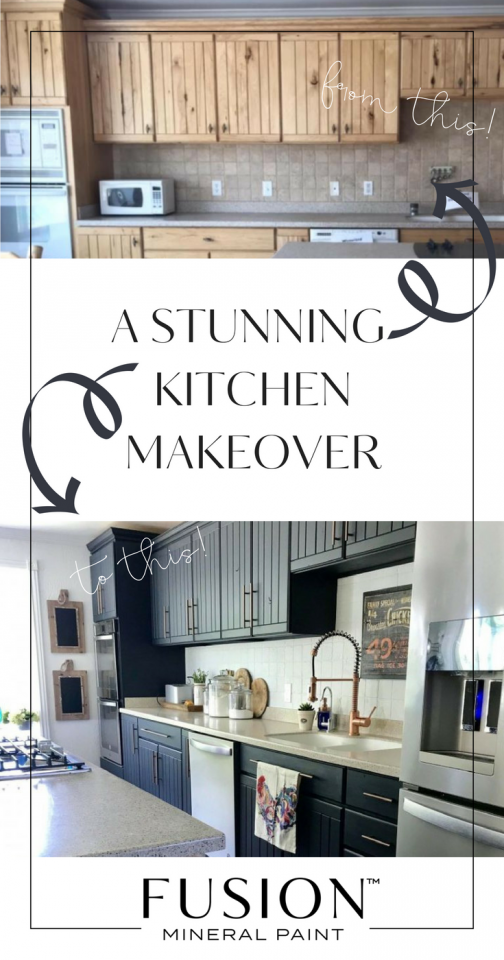 If you're thinking about painting your kitchen cabinets, but don't know where to start, we have a great beginner post about The Basics of Painting Kitchen Cabinets to help you on your way. For more kitchen inspiration, visit our Paint it Beautiful group and follow along on our Facebook page, as we feature kitchens as often as we can!
We also have a GREAT kitchen inspiration board on Pinterest, with links to a ton of Fusion kitchen makeovers!