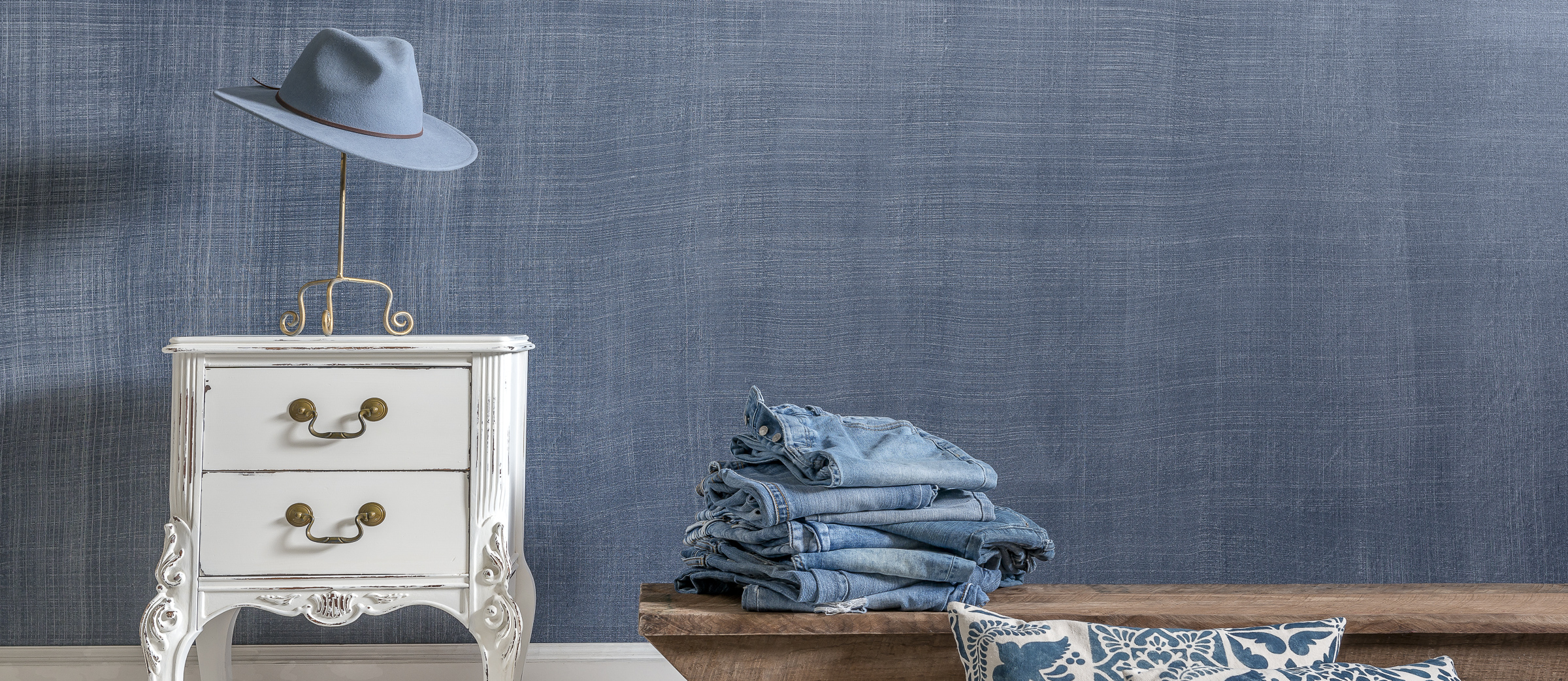 Share:
We've been noticing more and more that our Fusion customers are using Fusion Mineral Paint for home decor projects that go beyond painting furniture (it's intended use!).  We've seen creative projects that include fabric chair makeovers, painting shoes (yes shoes!), artwork and other small craft projects. But we get asked "Can I use Fusion Mineral Paint to paint my walls?" more often than not these days. We are excited to share with you today how to create a DIY Faux Denim Feature Wall in your own home today.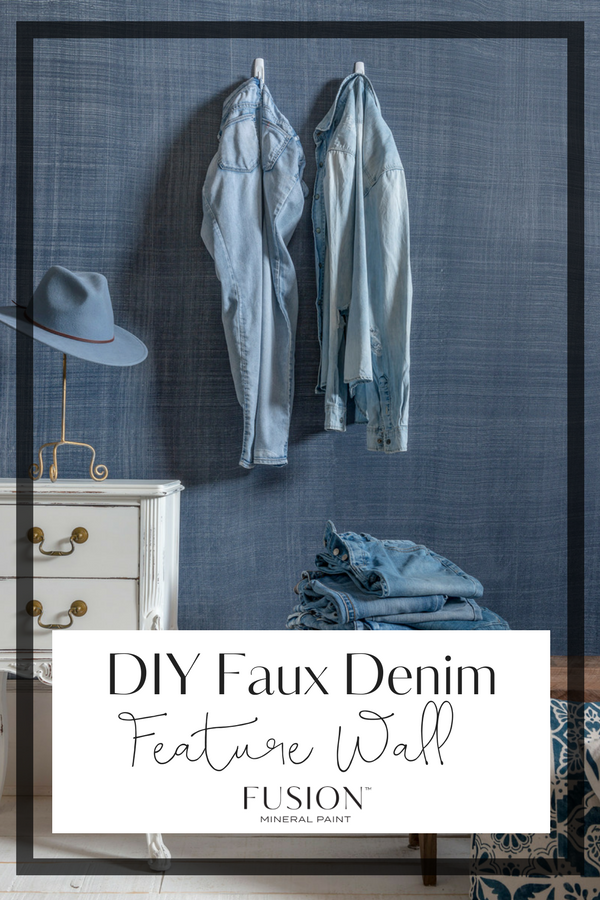 While Fusion Mineral Paint was created to be used mostly on furniture, you can absolutely use it to paint your walls. In fact, accent or feature walls are a common use for Fusion Mineral Paint lovers. Once people see the high-quality nature and versatility of the paint, they want to start using it for everything! For example in our Paint it Beautiful Facebook group, member Penner Missy shared her wall that she stencilled using Fusion Metallics in Pearl and needless to say, everyone went crazy over it!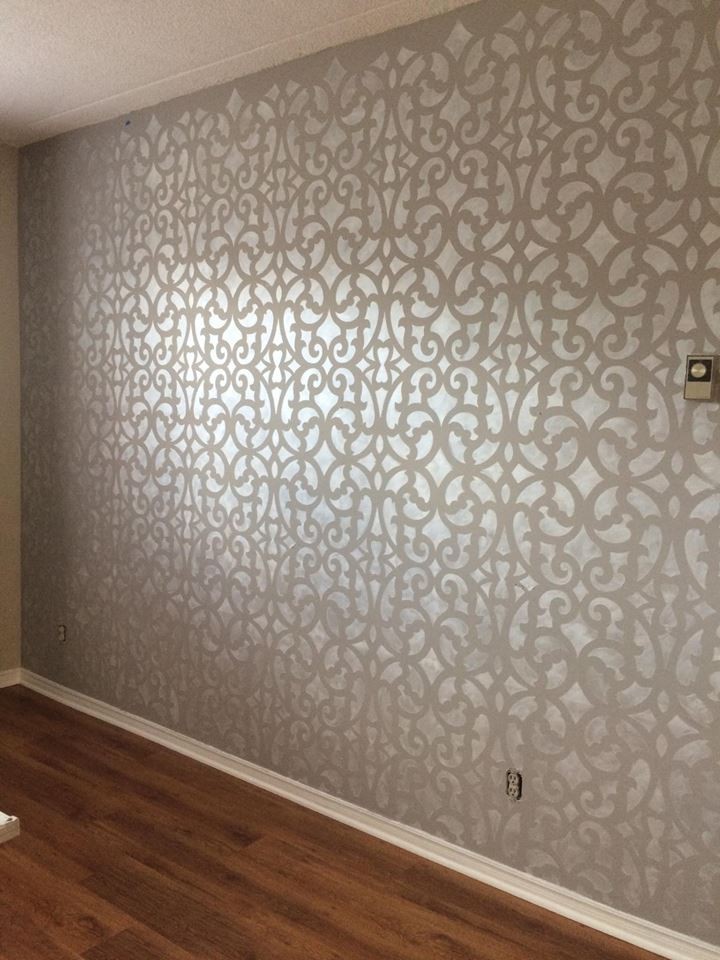 So stick with us and learn how to create this amazing and unique feature wall in your own home -DIY Faux Denim Feature Wall.
What you'll need to create your DIY Faux Denim Feature Wall:
Fusion Mineral Paint in Midnight Blue
2 to 3 cups of Fusion Mineral Paint, Clear Glaze
Large flat brush such as a broom brush
Microfiber roller brush
Paint tray
Bucket or large container
Step 1
Start with a white surface as your base. Fusion has a variety of white paint for you to choose from if your wall is not already white.
Step 2
Take your Fusion Midnight Blue and the Clear Glaze and mix them together in a big container such as a bucket. The amount of paint you need varies, depending on the size of your wall. Feel free to take a look at our chart to see how much coverage a pint of Fusion will cover.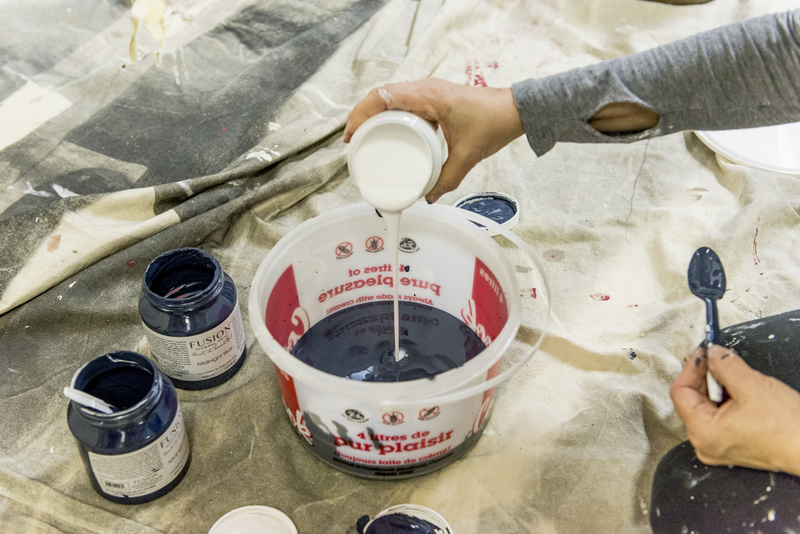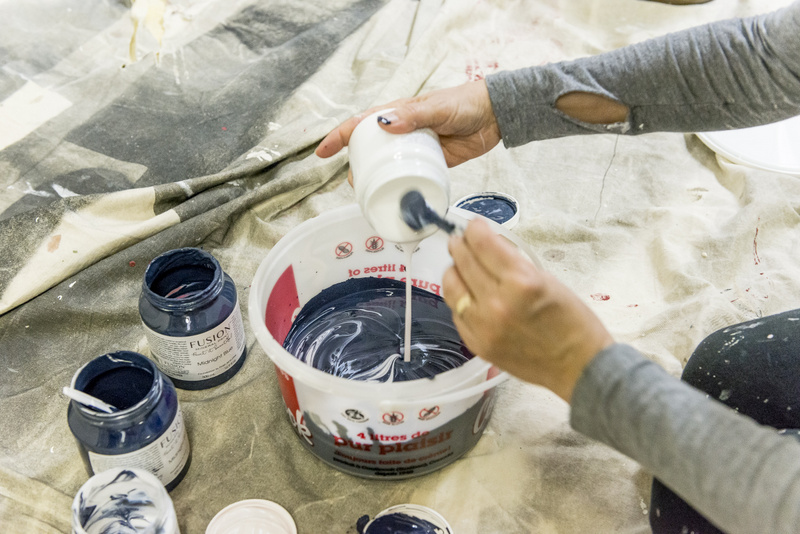 Step 3
Pour your newly created mixed glaze into a paint tray. Then, using your roller brush, roll one coat of the Midnight Blue and Glaze mix onto your wall. Afterwards, use your large broom to brush across and down to create the weave dragging denim like pattern.
We strongly recommend you brush the entire length of the wall, as to avoid any choppy breaks in the denim pattern you are creating. Do the horizontal lines all the way across. Then switch to the vertical ones.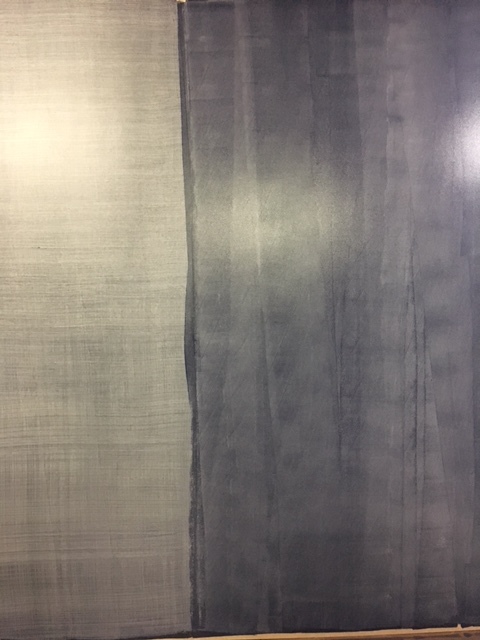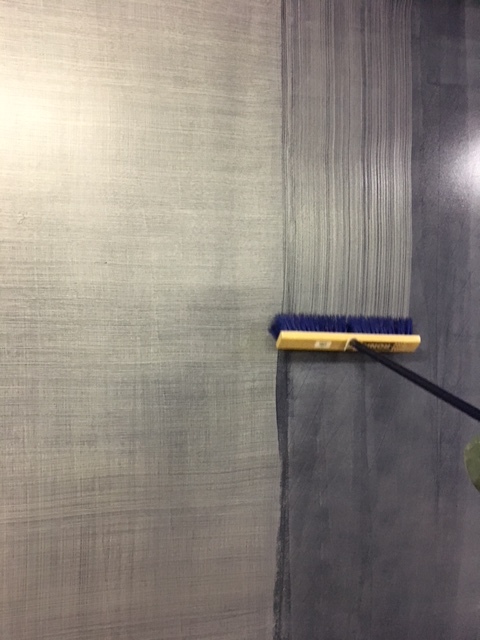 Why do we recommend the whole wall length? Because if you stop halfway through, you will be left with a thicker line of paint/glaze mix on your wall. That is what you want to avoid. See the example in the photo below.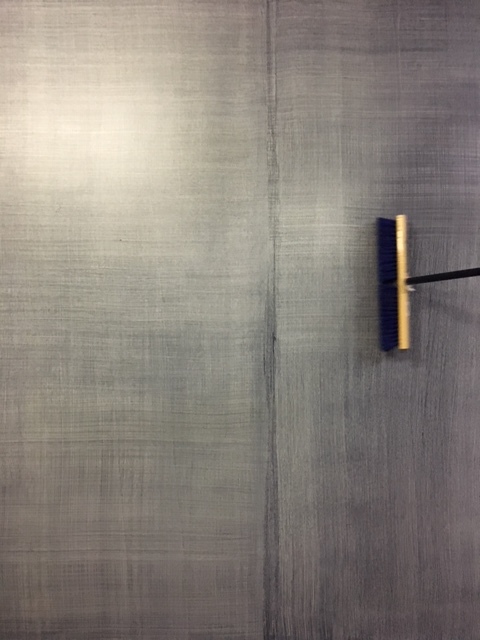 Important points to note:
Our glaze dries fairly quickly, so you do have to be conscious of time when you do this and work efficiently.
Make sure you brush your weave pattern as evenly as possible.
For smaller walls, you can possibly use a strié brush but for larger spaces, you won't get enough weave patterns with that brush to create that woven denim look. Hence why we recommend a big floor broom brush instead.
Make sure to wipe off the paint from your broom after each brush stroke. This helps to ensure that the woven pattern is even across the entire wall and that the same amount of paint/glaze mix is being "removed" in the course of making the woven pattern. It also prevents having extra paint or splotches appear.
The end result? A pretty spectacular feature wall!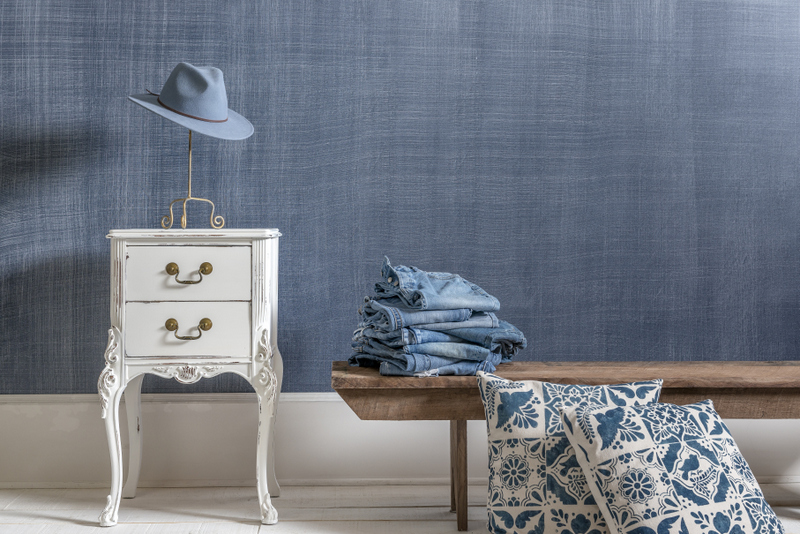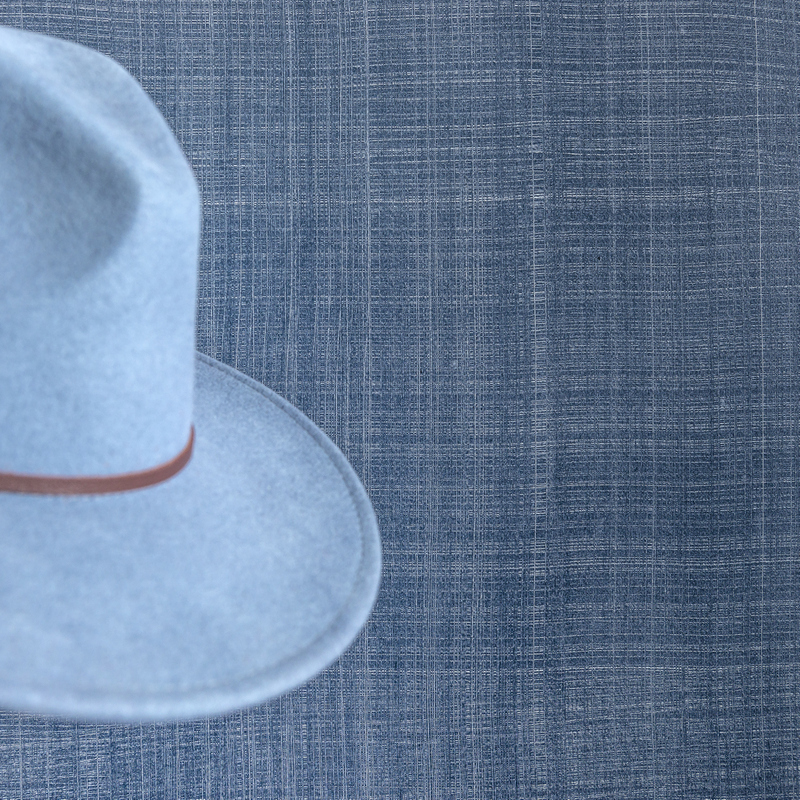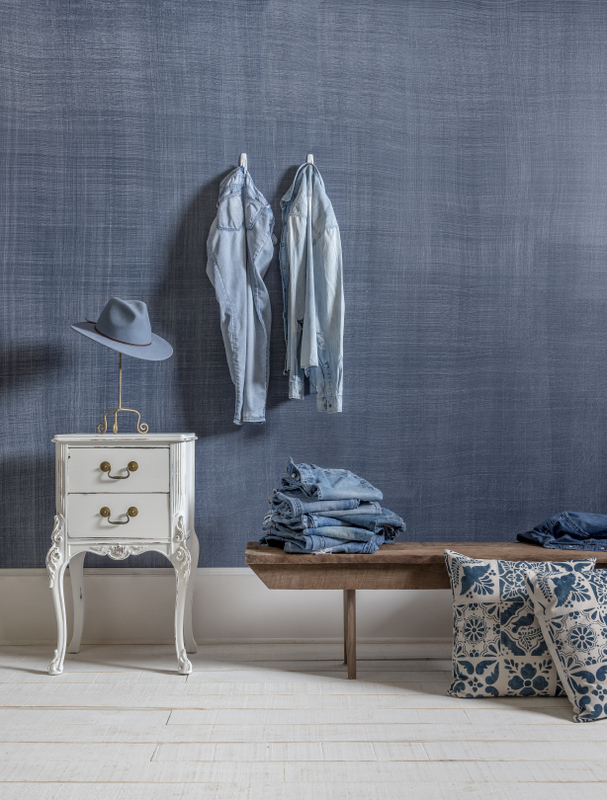 These two tables in the photos are also painted in Fusion Mineral Paint's Casement and they were wet distressed, one of our favourite techniques to give you that antique look without the mess.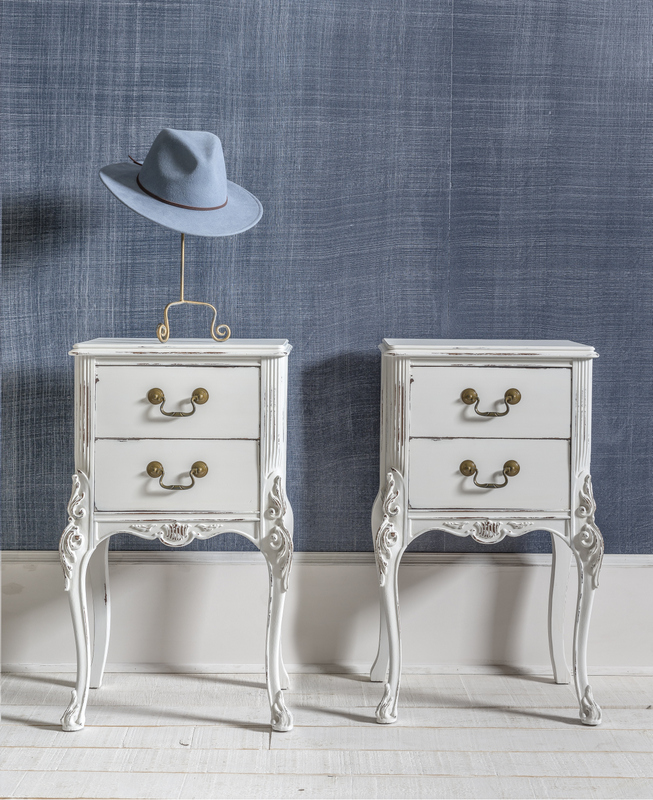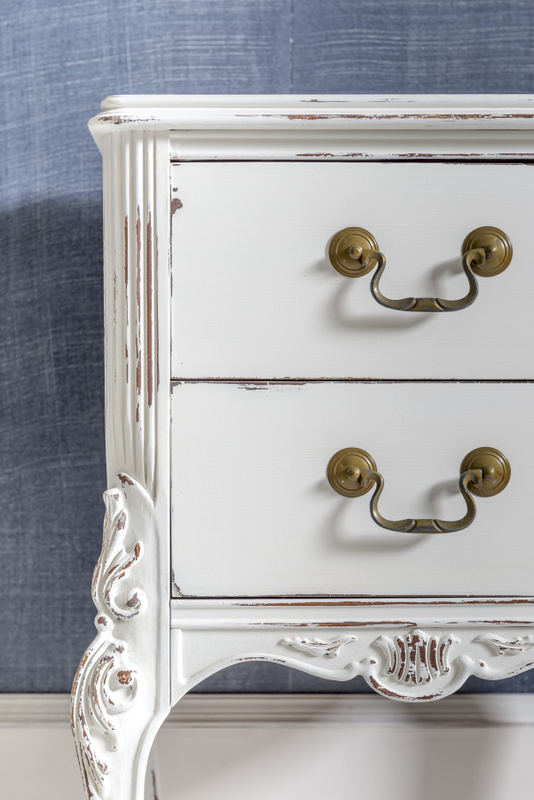 Save it for later! Pin THIS Project!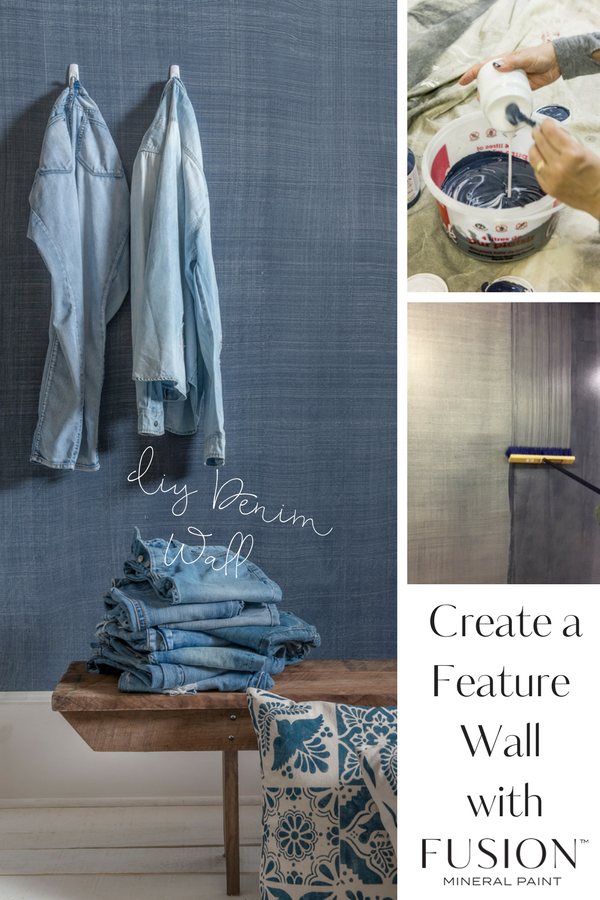 We'd love to see how it looks in your home. Share your Fusion Mineral Paint accent walls with us!