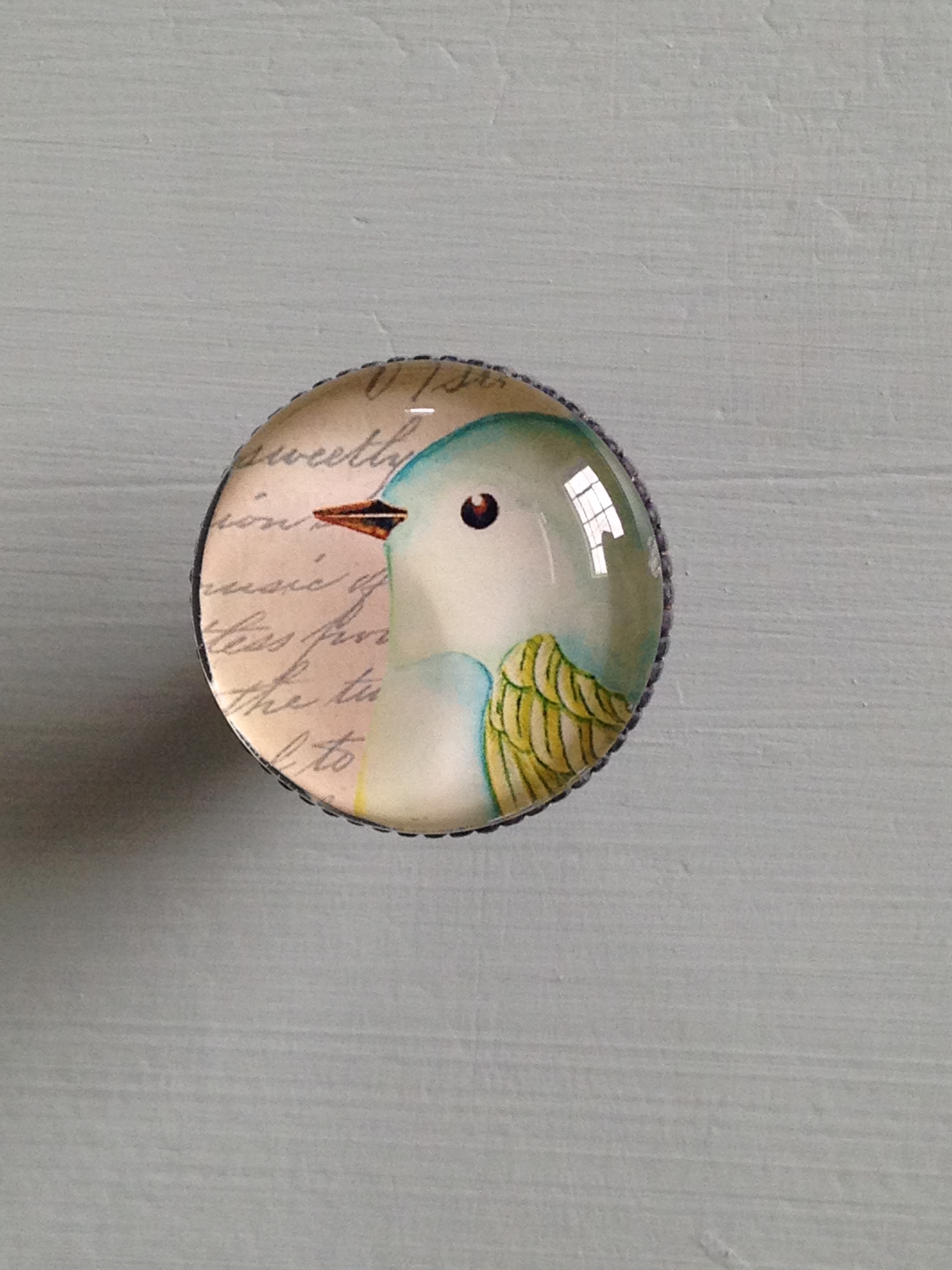 Share:
This dresser has been around for a very long time. It was rescued from the curb 30 years ago when Jennylyn, creator of Fusion™ Mineral Paint, was a baby by her mother, who is equally involved with the business.
After a coat of paint and a few stickers it was put to use for 15 years. For the past few years it was in the basement and then spent a year out in the garage.
It was dirty, dusty, and needed a makeover!
Since it was quite filthy, I spent 15 minutes washing it with soapy water and then gave it a rinse with a damp rag. After that I needed to remove the stickers with some solvent and sanded some uneven areas especially where the handle was removed because I wanted the top drawer to have knobs instead of the existing handle.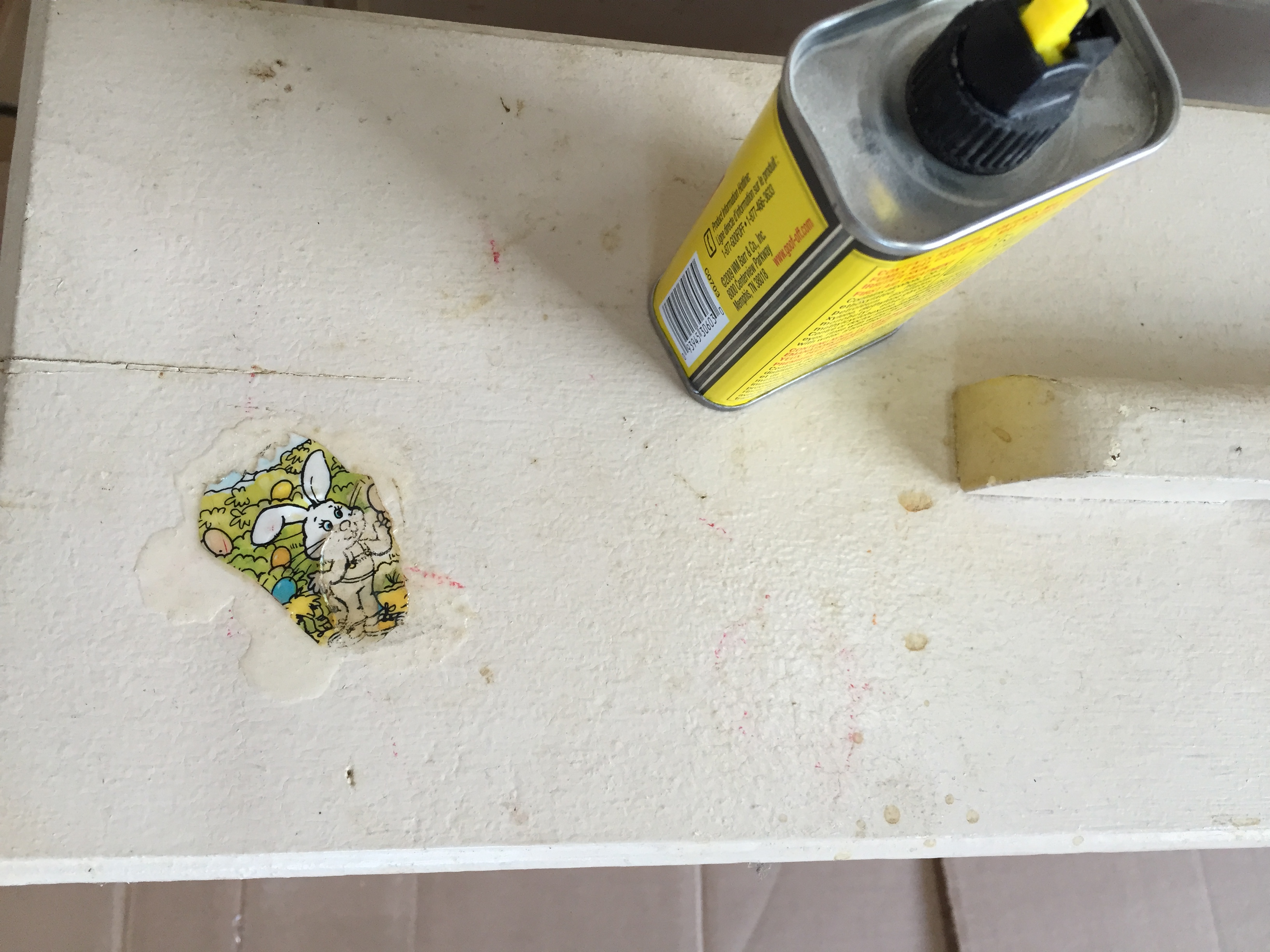 As you can see from the picture above, the dresser was not in good shape. Paint was chipping, and the colour was old and really needed an update. So, after the prep work was done, it was time to start painting! I chose Inglenook. One of the most popular Fusion™ colours, Inglenook is a soft blue-grey with just a hint of pale green. It shows very well when used with clean, crisp colours.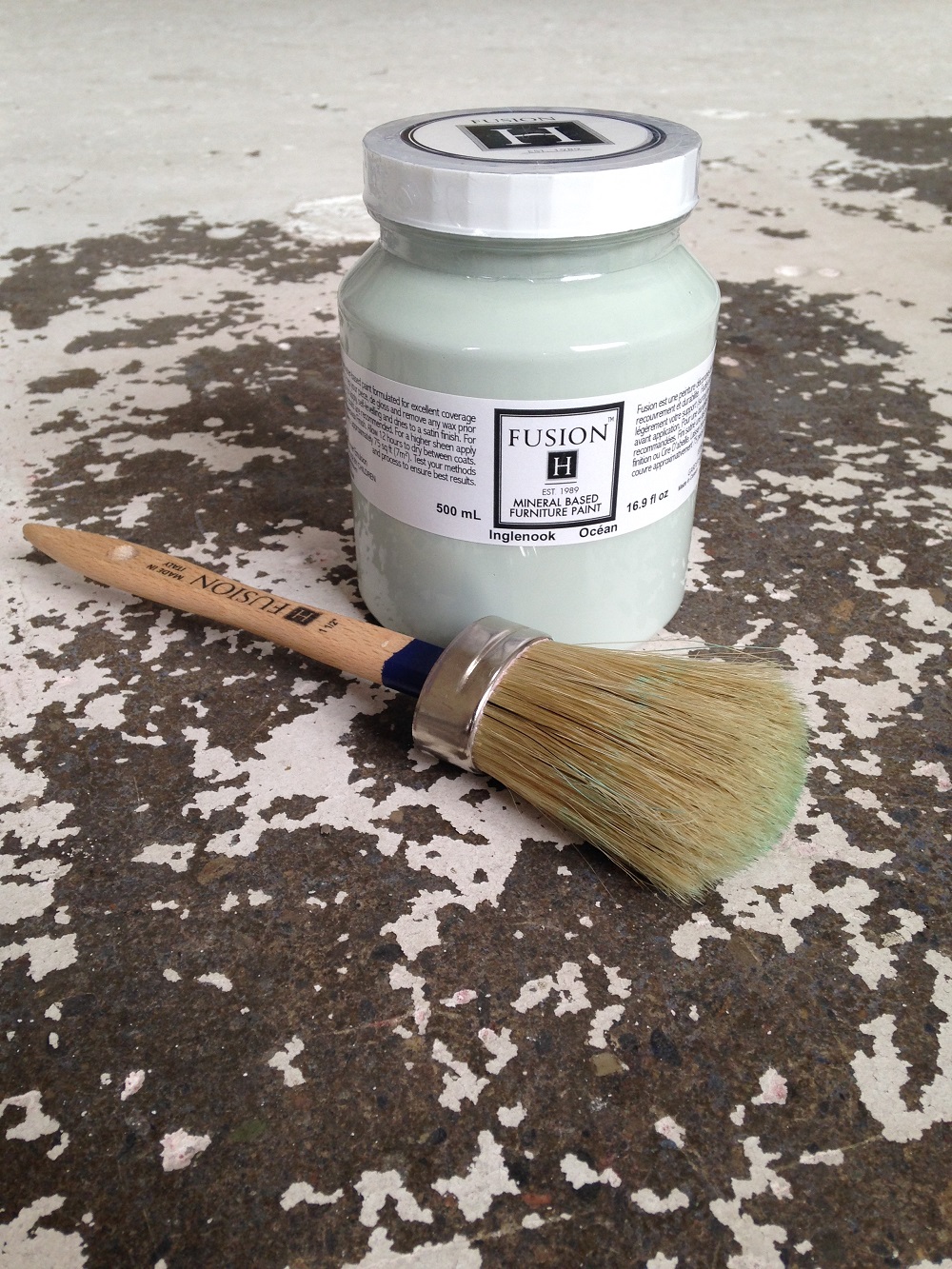 Painting was quick and easy – a lot easier than scrubbing off those stubborn stickers. Check out the amazing coverage and ease of use of Inglenook here! It took me under an hour to paint the dresser and all the drawers and, since I was picky with my prep work, I only ended up needing one coat! I used one of our natural bristled round brushes because I love the way they hold ample amounts of paint at one time- meaning I'm not constantly having to dunk my brush in the paint jar. I won't be putting any top coats on this since the top coat is already built into the acrylic resin in Fusion™ paint. Nor do I want to tamper with the beautiful satin finish.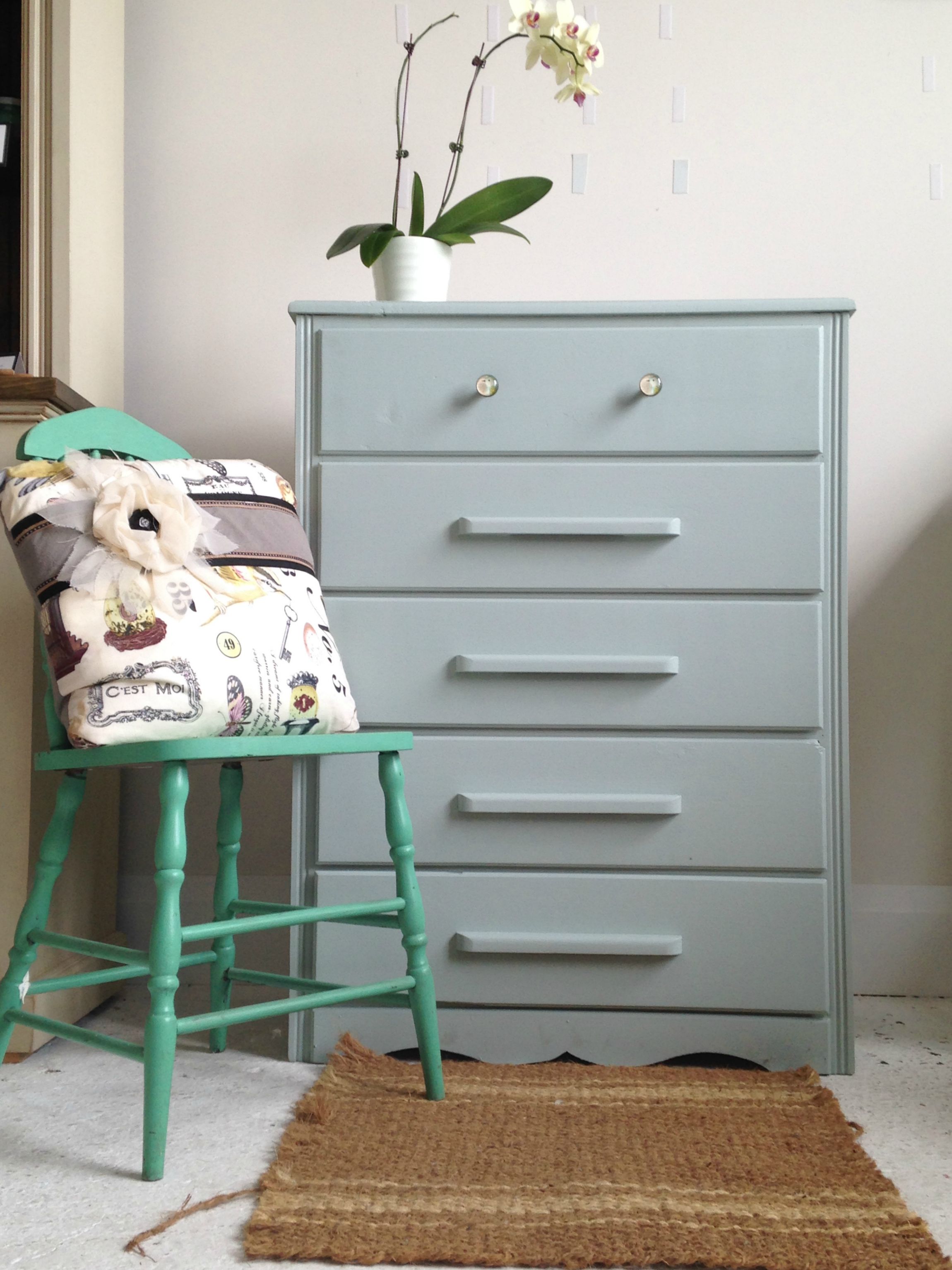 And check out these adorable birdy knobs! This will be the perfect nursery addition- and what's even better that it's been in the family so long.