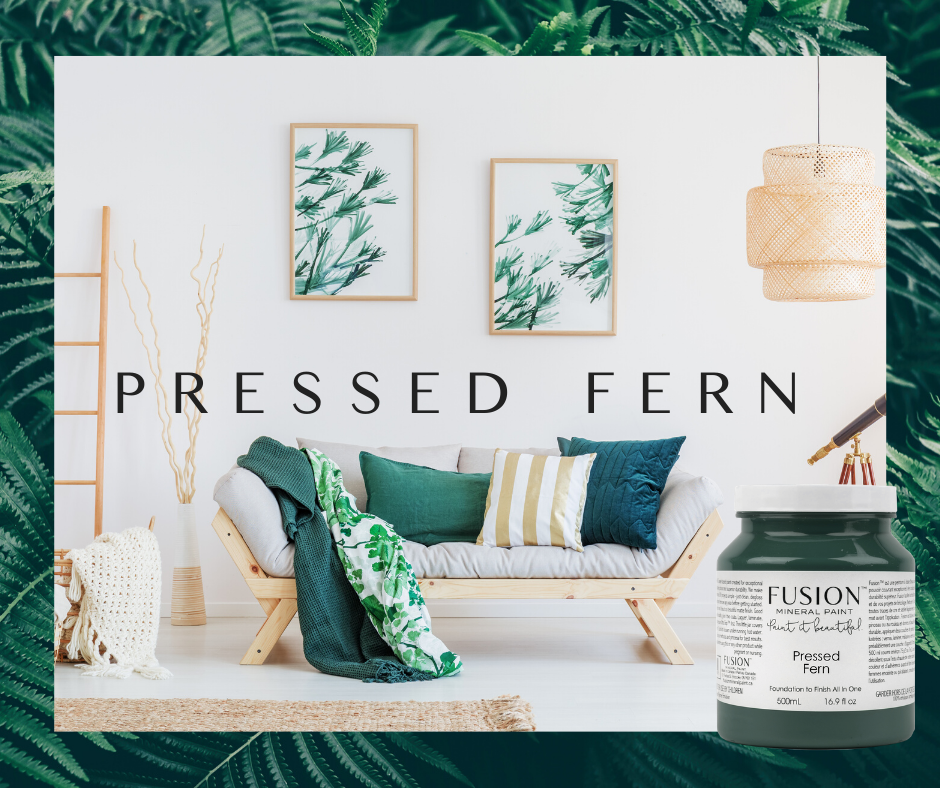 Share:
We have a new color and it's called Pressed Fern! The name couldn't be any more appropriate for this luscious shade! It comes from the always charming palette of Michael Penney, with whom we have 15 colors already.
Want to learn more about Designer Michael Penney? Read here!
Pressed Fern is here!
Darker, moodier greens have been making a lauded return to the world of interiors and decor for a few seasons now. However, the world of paint has lacked the right shade of green! Pressed Fern fills that gap with its earthy and nature inspired hues.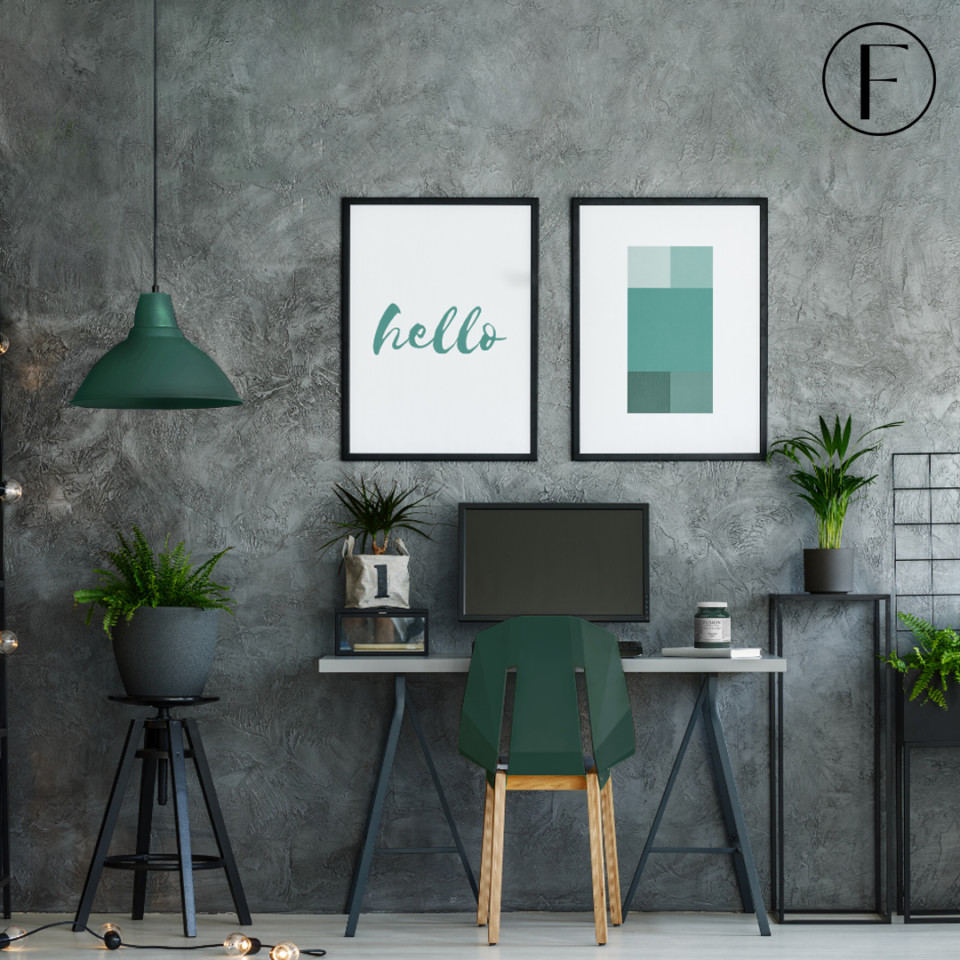 Michael began his career as an intern at House & Home Magazine, before holding various other positions in the industry including Sarah Richardson Design, Style at Home Magazine, and now as a retailer. Penney & Company – located in downtown Whitby, Ontario.
Given his years of experience and impeccable taste, it was an obvious choice when we were looking to add a new shade to our expansive collection.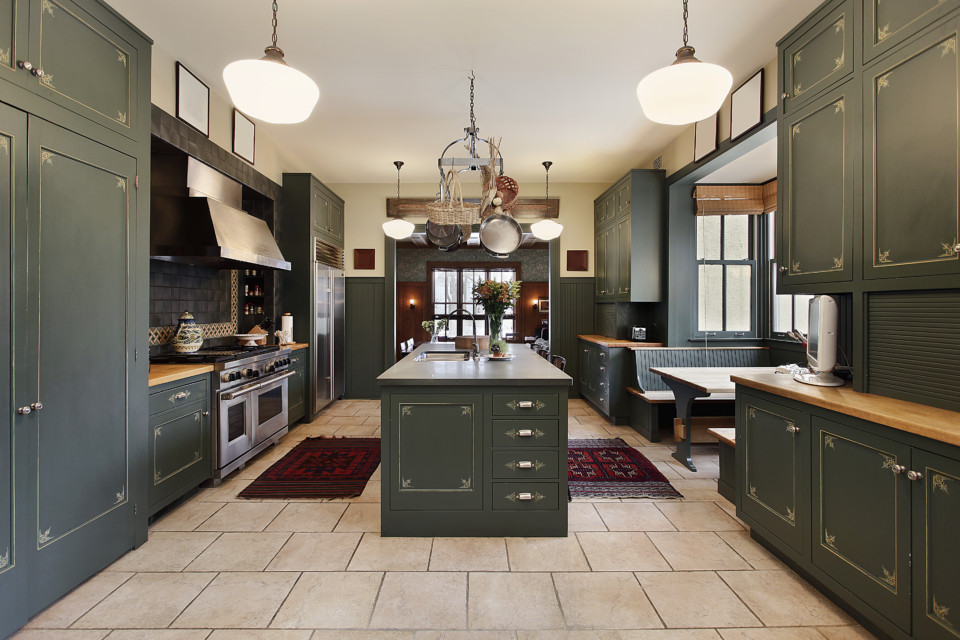 Inspiration for Pressed Fern
When asked about inspiration for the new color, Michael Penney had this to say "the inspiration for this color comes from my favourite botanical prints of pressed ferns.  I love the romance of botanists years ago seeking to forage and catalogue all the plants they found in nature to study them and preserve them for the future."
"The elegant simplicity of a pressed fern makes beautiful art and is a wonderful inspiration for a new luscious color for Fusion.  This deep, rich green is full of life and vitality just like the namesake ferns.It's the perfect base note to ground a color scheme, even if it's full of light pastels." – Michael  Penney
Historical trends towards green
Although Homestead House Paint Co had many deep rich greens back in the day: Kentucky Green, Waterloo Green, Pioneer Green, they're making a comeback!  This luxurious green will be a Fusion™ favourite that we expect to see more featured DIY projects and home décor pieces throughout the year.  For a dramatic design statement, Pressed Fern accents are a great way to add more drama to an otherwise neutral space as you can see in the stunning featured bathroom.  If you are looking for a more subtle look, use Pressed Fern in small accents throughout the room than in one large statement piece. This beautiful dark green has a vibrant intensity, which you can easily pair Pressed Fern with Raw Silk for a calm serene feel, Putty to showcase this beautiful green , and Pale Gold for a little metallic fun.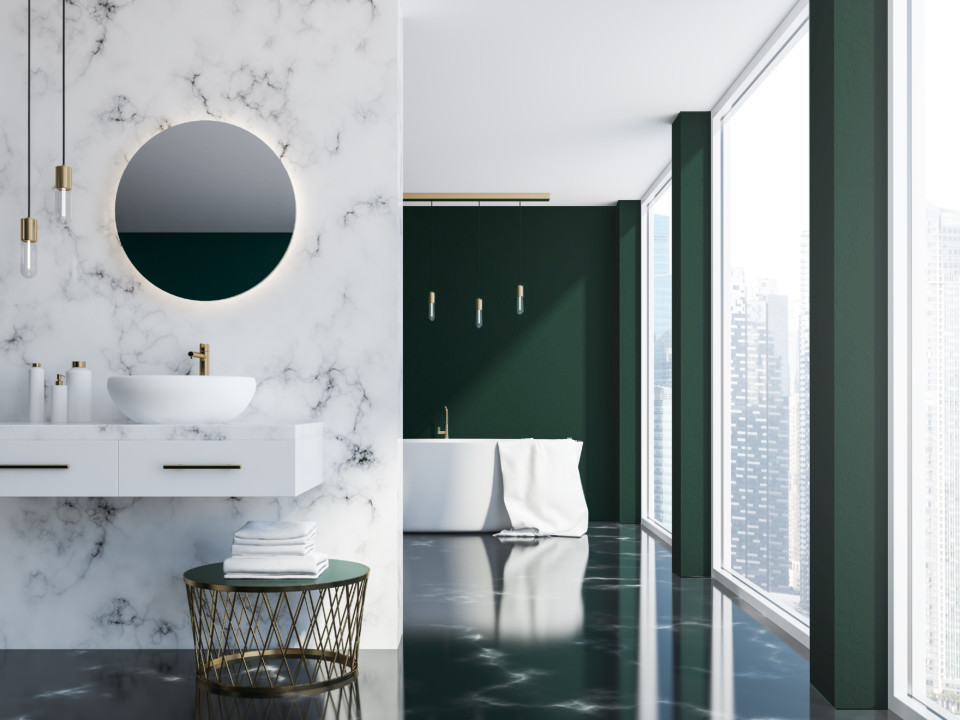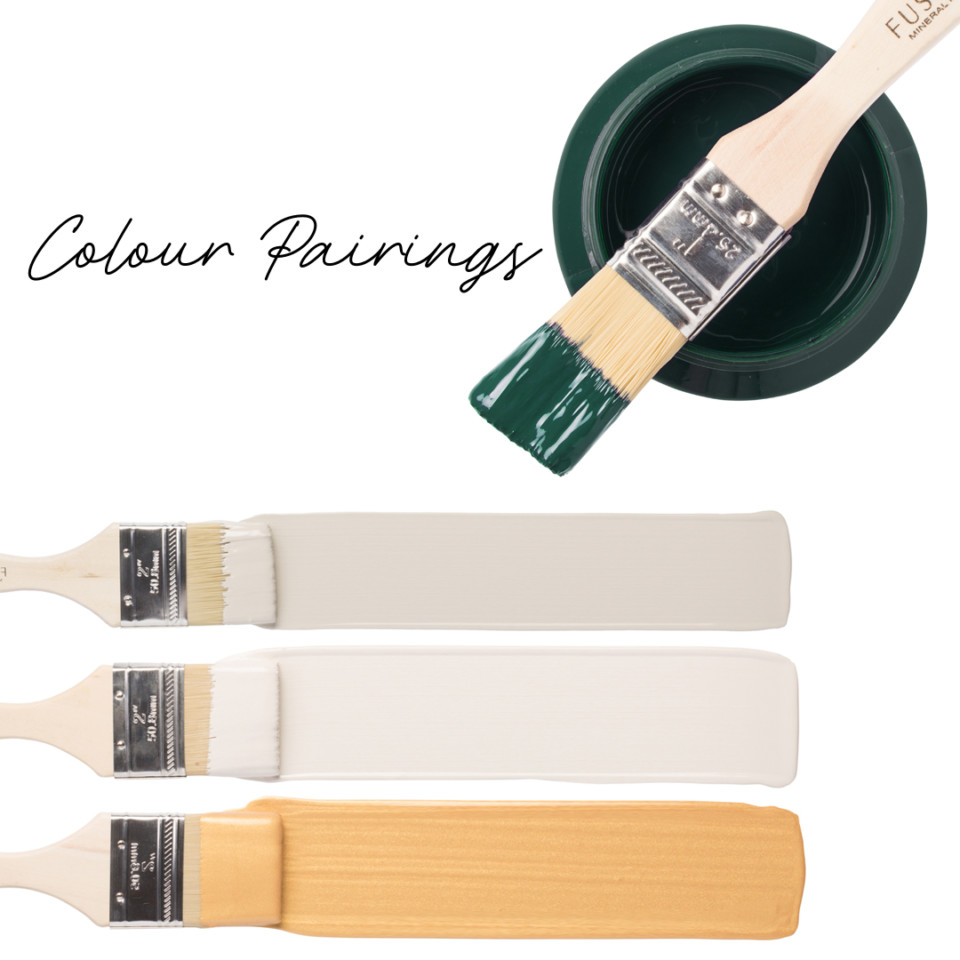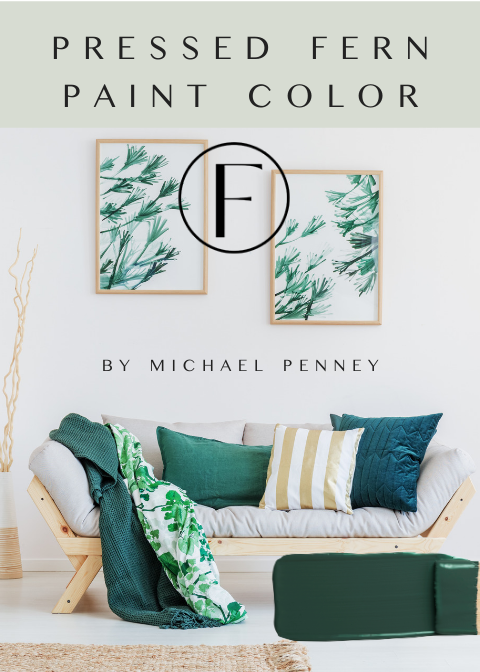 Start thinking about what you'll paint, and then tell us about it!  Are you in our dedicated Facebook group – Paint It Beautiful? Join the conversation and tell us what you think.