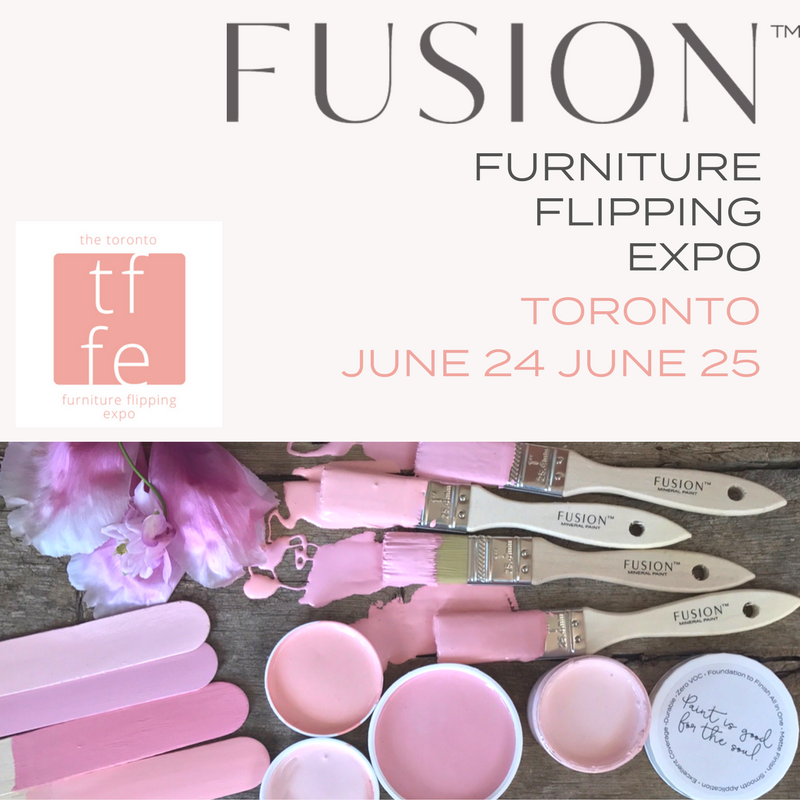 Share:
Oh my. We have been so busy on your behalf. We have worked and wrangled and twisted arms to bring you the very first Toronto Furniture Flipping EXPO.

If you are available on June 24th & 25th you NEED to attend.
It is being held right here, at Fusion HQ – where the magic happens!
So check your schedule and make sure you are free on 24th & 25th June – because it is all happening!
Want a little more info before you book? Check out the SCHEDULE by clicking HERE

We have Hands-on workshops, hosted by our experienced and knowledgeable Gurus.


Tips and advice on how you can achieve the best return on your work. Staging, Photography using your Smartphone, Social Media, Blogging, Consigning, Sourcing.


DAY 1 concentrates on business advice and tips for building and sustaining a great Furniture Painting or Flipping Business. Click HERE to see the DAY 1 SCHEDULE
DAY 2 isall about gethering the practical tools to take your work up a level. Wear your painting clothes, because we are going to get messy! CLICK HERE, for the full schedule of workshops!
So be sure to book your spot – tickets are very limited. Think about it, selling just one item will cover the cost, plus the takeaways will enable you to build a bigger, better business from the get go.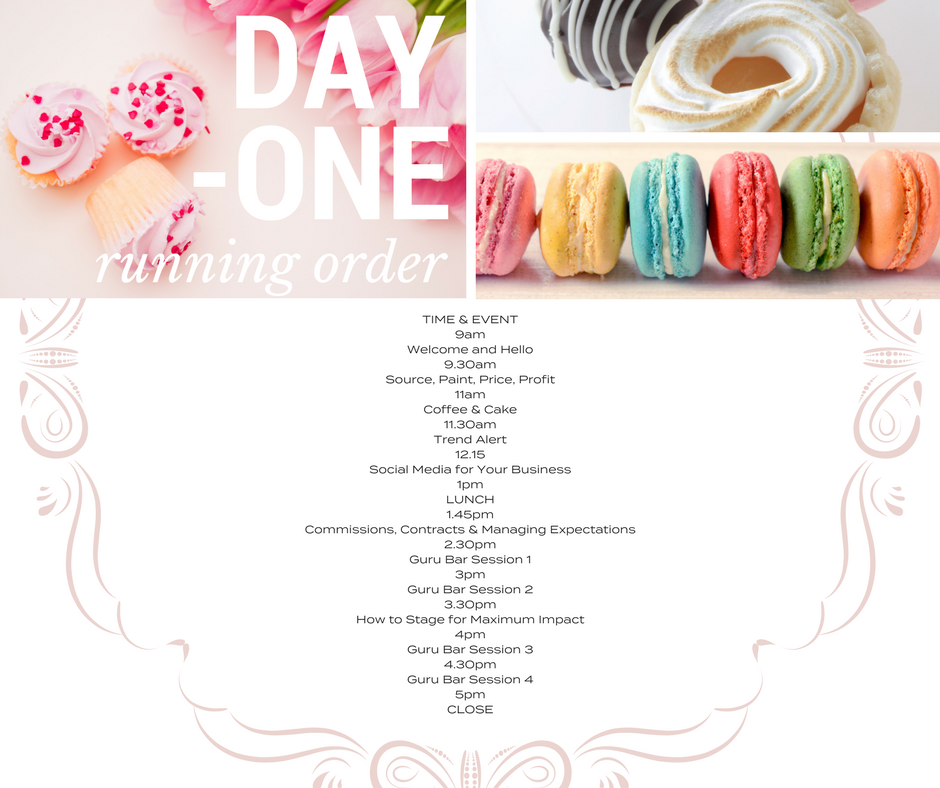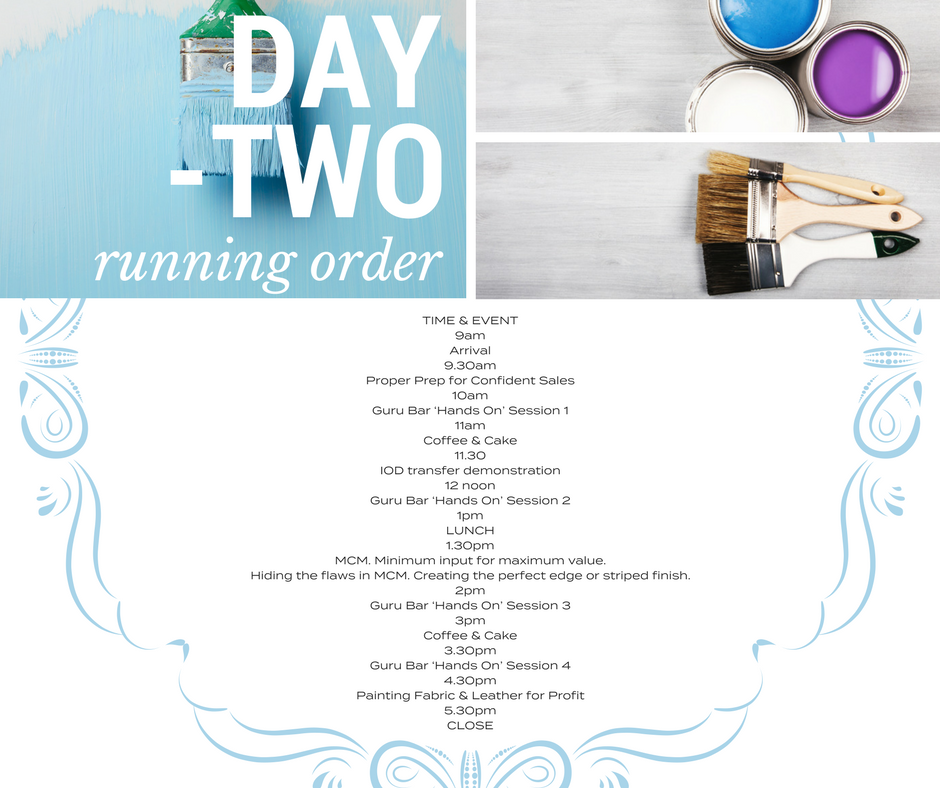 Hope I get to meet you!