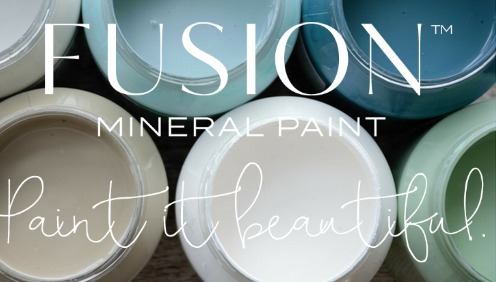 Share:
We are often inspired by a paint brands beautiful images, packaging and marketing, however we shouldn't forget what we are buying as a consumer, or selling as a merchant, the actual product itself!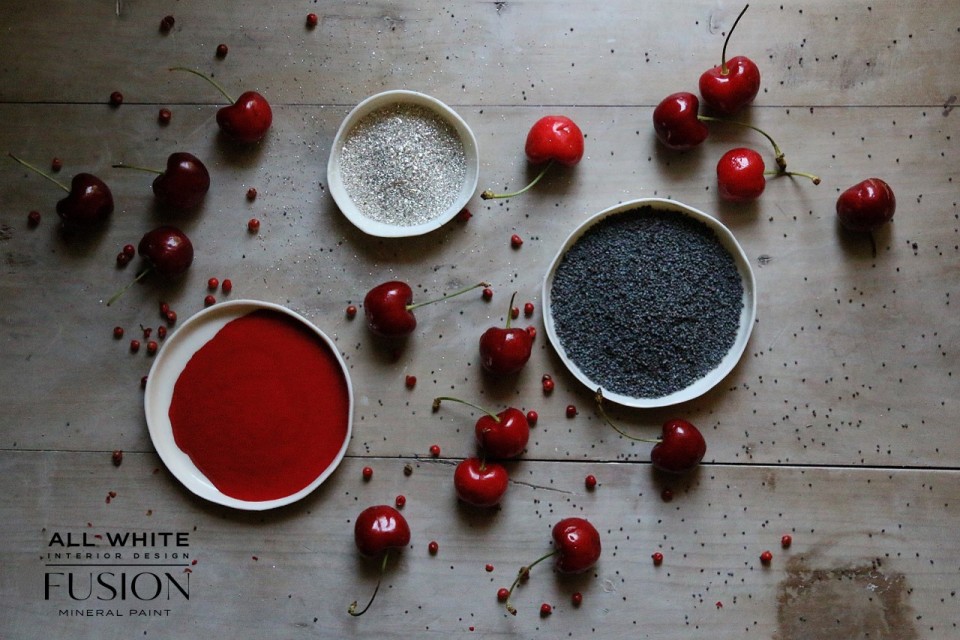 Fusion™ Mineral Paint is the perfect blend of form meets function. We have incredible packaging, beautiful imagery and branding, without compromising with the highest quality products available on the market!Fusion™, foundation to finish isn't just our product philosophy, it is our company philosophy. In every aspect, from our high quality products, to exceptional customer service, to inspiring product training, Fusion™ is your answer to the perfect paint brand to choose for your retail store.When considering a paint company to work with, many often forget the most important questions to ask- here is what you need to know before signing up with a new brand of paint!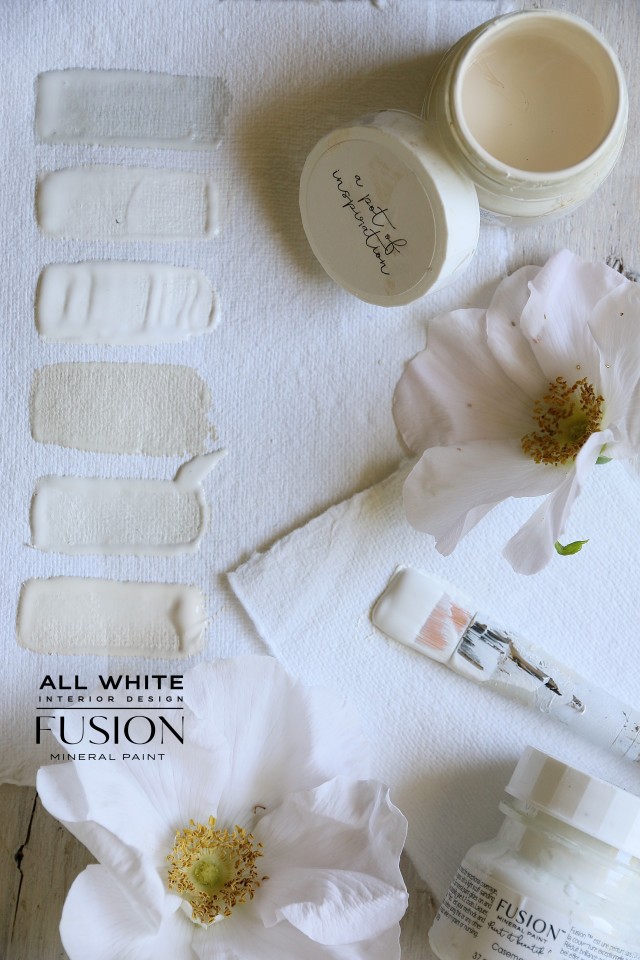 1. How long have you been in business?
For over 25 years, Homestead House, a family owned and operated manufacturer and producer of Fusion has been in business. We treat our clients like our family, we call this the #fusionfamily.
Unlike other pop up boutique paint brands, we have been developing and manufacturing only the finest quality products for over 25 years! Investing in a company with this level of experience and expertise means you will have only the best experience and happy customers!
We provide our customers with only the finest ingredients that address their concerns for the environment without compromising quality, durability or performance. It's about making the right choices and doing the right thing, from our raw materials sourced locally, to our in house custom made packaging and hand filled products, we support our local economy.
We are very proud of our products and have stood behind them for over 25 years. Read more about the Fusion Difference!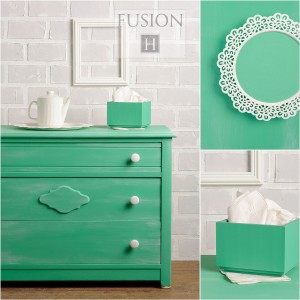 2. Why would I choose Fusion™ Mineral Paint over another?
We use 100% Acrylic resin in our formulation. What exactly does that mean? Acrylic resin is the second most expensive ingredient in paint, pigments are the first. Resin is what creates the best adhesion onto another surface. By using a 100% acrylic resin in our unique formulation, we are we providing a superior adhesion and durability. By not using less expensive fillers such as latex or vinyl, our paints are far less toxic than our competitors.  Our pigments are UV stable and are excellent for exterior applications without worrying about the sun fading them!
3.What in-store marketing and promotional items do you provide?
Not only do we provide a tip guide of how to use the products, we provide accurate true paint colours cards, gorgeous displays and a large array of images and posters that can be used to promote Fusion™ in store or at trade shows.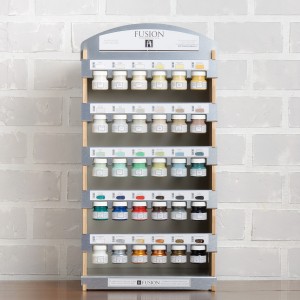 4. How do you handle your customer service inquiries and complaints?
It is so wonderful to be able to say that 99.9% of our customers are satisfied!  When you sell a product line that is the best of the best, we do not have many of the issues other companies may face, however that said, we have excellent customer support! We have a phone number and an email address where we answer all questions. Any concerns are handled quickly, efficiently, and a solution is provided, even if it wasn't the products fault! We want every customer to have a positive experience with our products. If for some reason they did not have a good experience, we will fix it!
5. What will you do for me to help sell your product and make my store successful?
We will offer you tons of marketing support and professional development support, along with excellent training on all products and workshop class ideas and guidelines. We have a full team of professionals in the industry to ensure only the best products and education!
6. How do you handle shipping, damages, and prompt delivery?
We use only the best shipping methods, and ship internationally. Our rates are extremely low as we negotiate the best rates with our shipping carrier, meaning less money going to shipping costs! We take great pride in fast shipping, and taking great care in our packaging of products. We guarantee all your products to arrive 100% intact without damages, if there are any issues at all we will replace your product!
7. Why is there no priming or a top coat required with Fusion™?
It all comes down to the ingredients! Our unique resin formulation use doesn't just allow for superior adhesion, it also creates a cohesive layer which is not porous, which means you do not need to add anything on top of Fusion™ – it is durable just as is!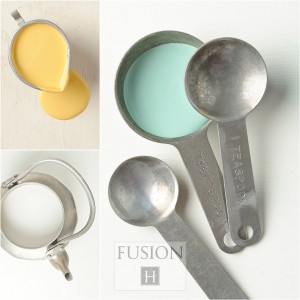 8. Where are your products made?
All products are made in Canada for the exception of the finest quality Fusion™ Brushes which are hand made in Italy. All ingredients are very carefully chosen and sourced locally. Each container of Fusion™ product is filled, sealed and labelled by a hand. We employ people with a very strict employment standards act, not machines.
9. How do you make your paint?
Did you know that each paint colour is specifically formulated from the ground up, meaning that each colour actually has a different formulation to properly balance the adhesion, durability, stickability of each colour?
It is not a house paint that simply has tint or other additives added, it is actually a stable, PH balanced product that will do exactly as it should! When you have a paint that is in perfect chemistry, the performance, quality and durability is far superior. Unlike any of the boutique competitors out there, all formulations are unique to us, and can never be duplicated by a competitor.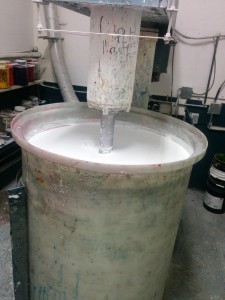 10. How do your companies products compare to the competitors?
There are many different products and price points on the market. We at Fusion™ believe that you should be able to get a high quality product for a fair price. We have done multiple lab draw down tests in direct comparison to out competitors. Our basic ingredients are only the highest quality which means that they will not yellow, crack or go old over time. Our containers are made of 30% recycled PET plastic, which means a perfect air tight seal allowing the products to remain in perfect condition for up to 7 years. Our coverage is superior to our competitors, just look at these side by side comparison of similar colours.
11. How can I be guaranteed of your products quality?
Each product goes through rigorous quality control in a chemistry lab ensuring it meets product specifications prior to being released for packaging. Nothing leaves our facility without it being in perfect condition.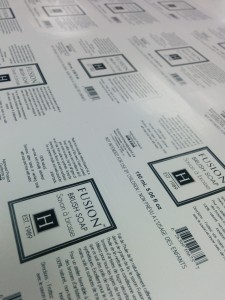 12. What chemicals are in your products?
We abide by the Green Seal standards, a third party review based in California, to ensure that we do not have chemicals in our products, which will allow for you to paint indoors without having to worry about the off-gassing of highly toxic fillers and chemicals used in most of our competitors products.
No formaldehyde, ammonia, and all of our products are Zero to very Low VOCWe hope that by sharing with you our #fusionfamily philosophy you will have not only the knowledge of how we operate behind the scenes, but the confidence to try our gorgeous line of Fusion™ paints!
As always, we are here for you!