Fusion™ is unlike any other paint on the market! It goes on buttery soft and smooth. It finishes with a beautiful matte durable finish!
We want you to try our Fusion™ range of products before becoming a Fusion™ Merchant.
Product knowledge is the key to success, follow our online tutorials, or order our Exclusive Merchant Online Training to unlock your potential. Turn your day dream of painting, into your career!
These kits are put together at a heavily discounted rate so that you can try the products, all the colours and be 100% confident before investing in our product range. We know you'll fall in love with Fusion™ as soon as you try it!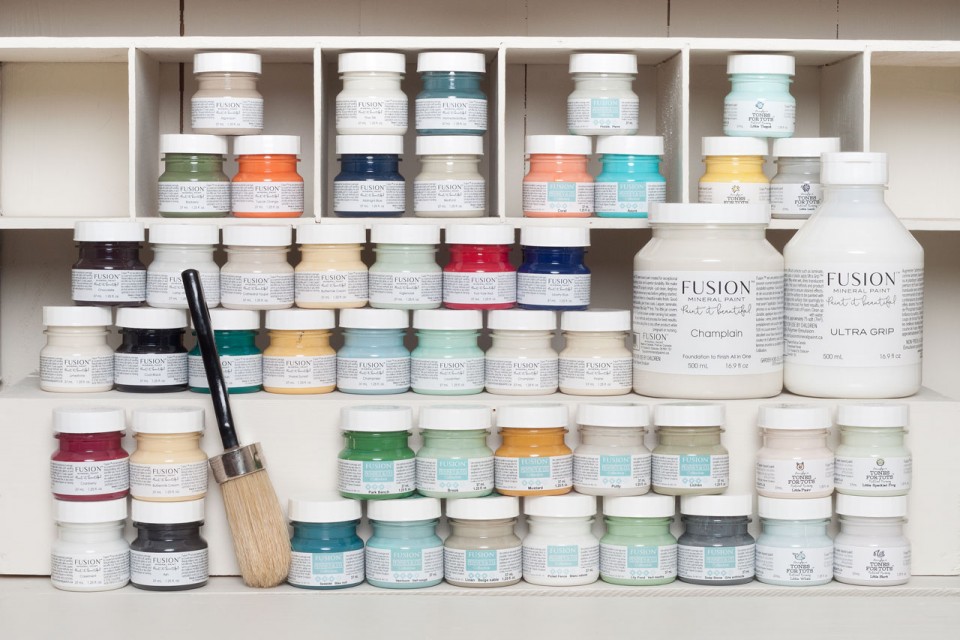 The Retailer Trial Kit at only $85.00 includes:
1 Pint of a best selling colour
4 Testers
1 Fan Deck
1 Staalmeester Brush
1 Retailer Brochure
FREE shipping within North America
| Total Value: | Price: | You Save: |
| --- | --- | --- |
| $211.64 | $85.00 (approx. $62 USD) | $126.64 (over 59%) |
All Accessories & Accents Kit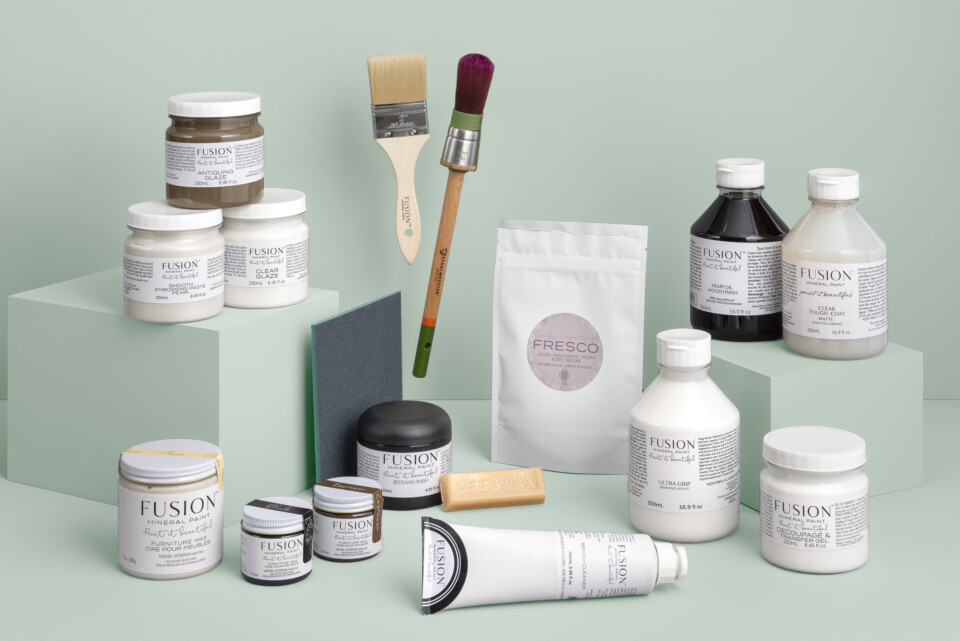 The All Accessories & Accents Kit at only $199.99 includes:
500ml Tough Coat Clear
500ml Ultra Grip
500ml Hemp Oil Homestead's Hemp Oil
250ml Glaze Antiquing
250ml Glaze Clear
250ml Embossing Pearl
250ml Transfer Gel
200g Furniture Wax: Clear
150ml Brush Soap
120ml BeesWax Beeswax / Hemp Finish
75g Fresco Small
50g Furniture Wax: Black
50g Furniture Wax: ESPRESSO
25g Beeswax Block Distressing Beeswax Block
Brush Staalmeester
Brush 2″ Synthetic Brush
Sanding Sanding Pad 220 grit (4.5″ x 5.5″ x 0.2″)
| Total Value: | Price: | You Save: |
| --- | --- | --- |
| $348.77 | $199.99 (approx. $150 USD) | $149.77 (over 42%) |