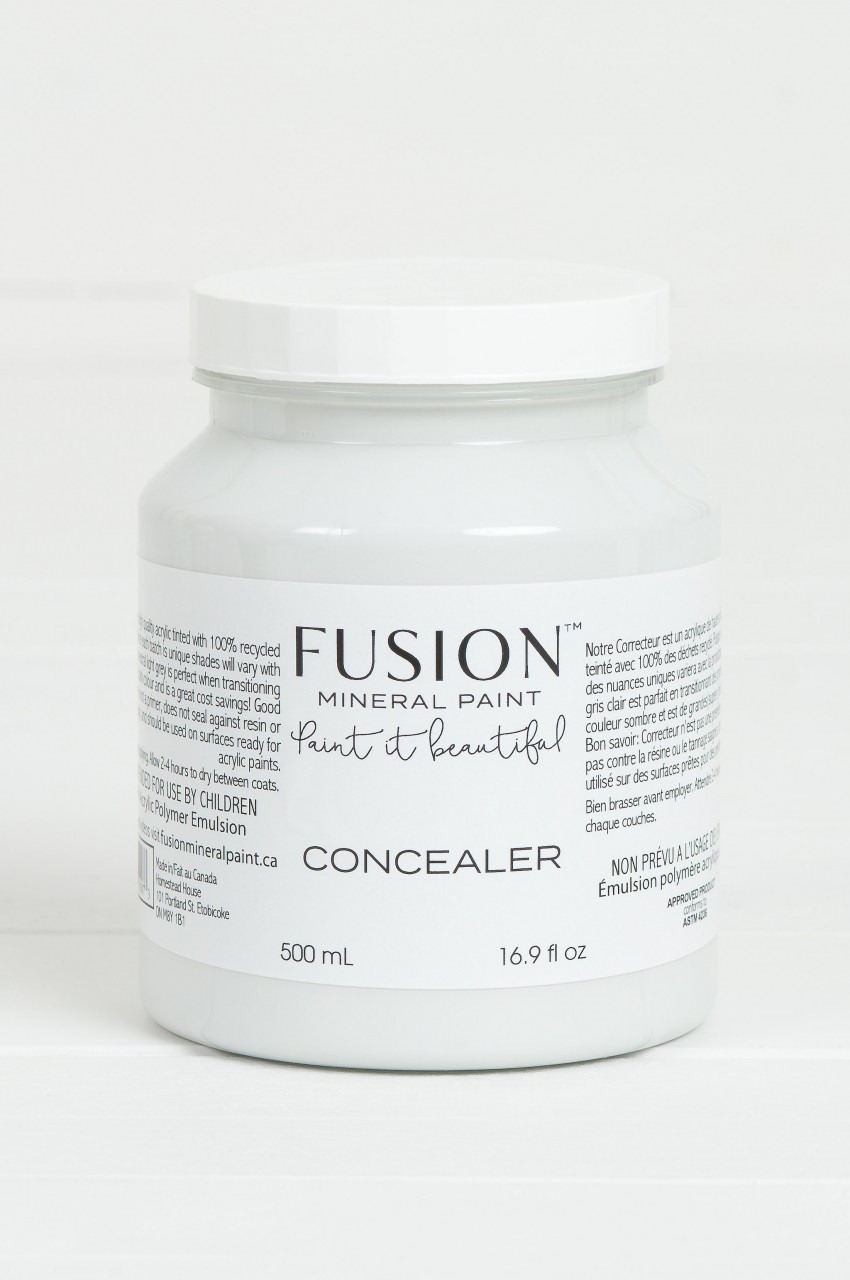 DISCOUNTINUED – Consealer (formerly called Colour Blocker) was to be used when going from a dark base, to a light paint colour, to help with less coats of white overall.
In its place, we recommend using a transition colour like Sterling or Little Stork, both excellent covering colours and an excellent transition to a white like Casement or Picket Fence.
We chose to discontinue this product as it was being used improperly as a "stain blocker" which is does not do. You need to use a Shellac Based primer sealer to seal knots or stains and wood tannins from coming through any paint.
Good to know:
Concealer is not a primer, does not seal against resin or tannin bleed through, and should be used on surfaces ready for acrylic paints.
Shake well before applying. Allow 2-4 hours to dry between coats.
From Our Blog: