Introducing The Lisa Marie Holmes Collection
Featuring a palette of five zen inducing hues. Inspired by the ritual of tea time and the benefits of natural herbs, each shade reflects serenity and relaxation. Muted and soft, the collection reflects a shared vision for a healthy home. The five shades are Goddess Ashwagandha, Sacred Sage, Divine Lavender, Twilight Geranium, and Enchanted Echinacea.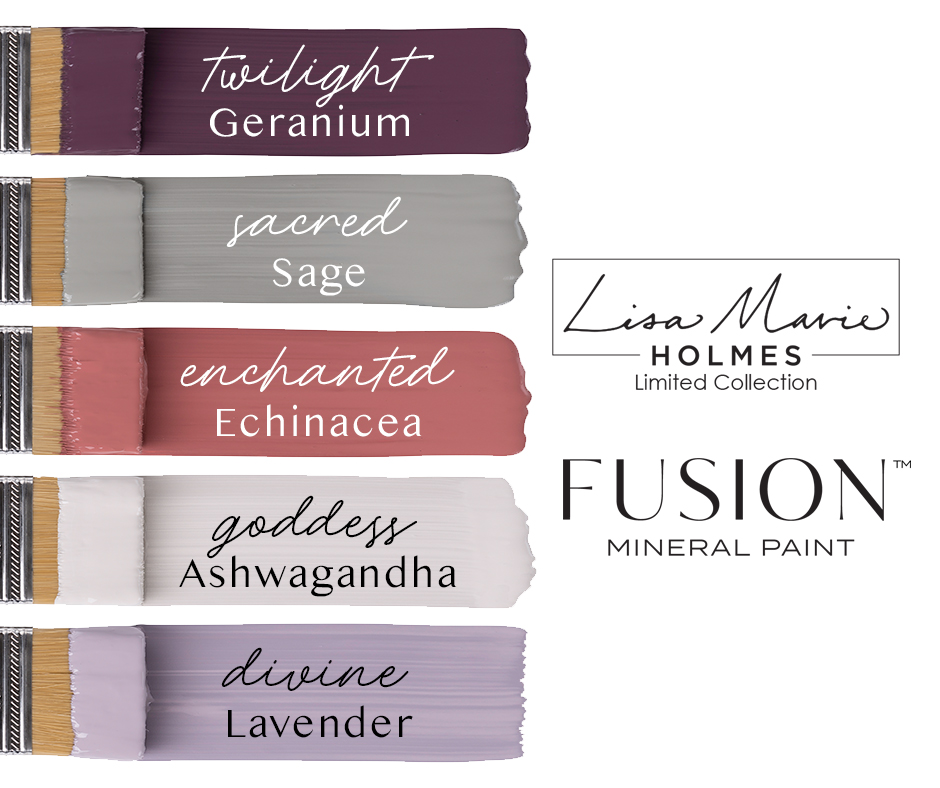 MEET LISA MARIE HOLMES
Design enthusiast and Registered Herbalist Lisa Marie Holmes is known for her presence on Holmes and Holmes, Season 1 and 2 on HGTV Canada and DIY USA. As a holistic health professional, travel & lifestyle blogger and public speaker, Lisa Marie's passion for a life well-lived shines through every project that she touches. 
Lisa Marie is a Canadian sweetheart and a member of one of most prolific Canadian DIY families: the Holmes family. Being a part of the Holmes family means that you love design and you love to help people, and Lisa Marie truly embodies that spirit. Lisa Marie's goal in life is to help people heal both inside & out and to help them let their inner beauty shine. Her latest adventure (aside from a collaboration with Fusion!) has been the development of her very own line of herbal infusions. Whatever ailment you're dealing with, Lisa Marie has an herbal infusion that can help. You can find more info about Lisa Marie's Herbal Infusions here.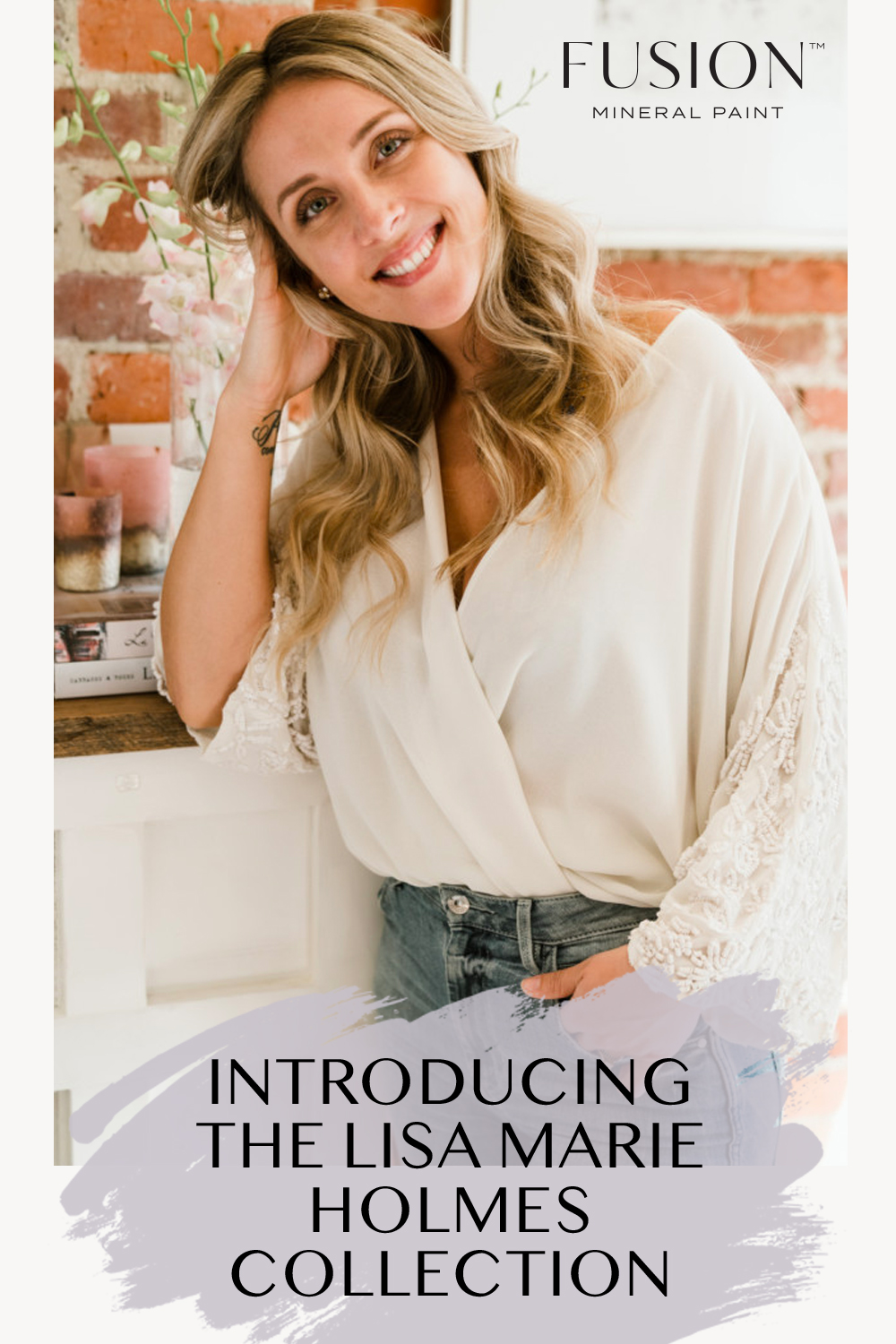 INTRODUCING THE LISA MARIE HOLMES COLLECTION
The five shades featured in Fusion's Lisa Marie Holmes Collection are Twilight Geranium, Sacred Sage, Enchanted Echinacea, Goddess Ashwagandha and Divine Lavender. These are beautiful, rich, earth-toned colors and are all named and developed after herbs that Lisa Marie uses in her medicinal apothecary.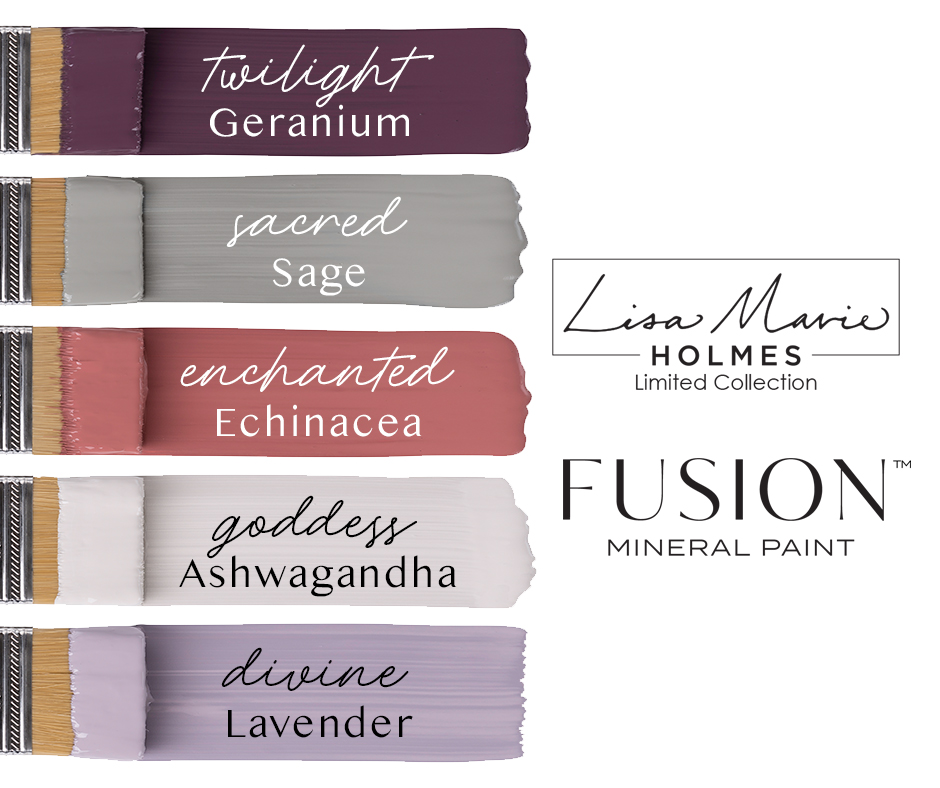 TWILIGHT GERANIUM
Saturated and mindful, this shade was inspired by the long stem blooms of the geranium herb under the low dramatic lighting of twilight. Create a strong statement with this rich moody shade.
SACRED SAGE
Soften a room with a whisper of tranquil Sacred Sage. Defined by its greyish undertones and homage to its aromatic character, this nearly neutral shade will set the mood in any space.
ENCHANTED ECHINACEA
Created to mimic the heart of the echinacea flower, this rustic rose hue is bursting with warmth and vibrancy. Ideal for those who are looking for an elemental, nature inspired color.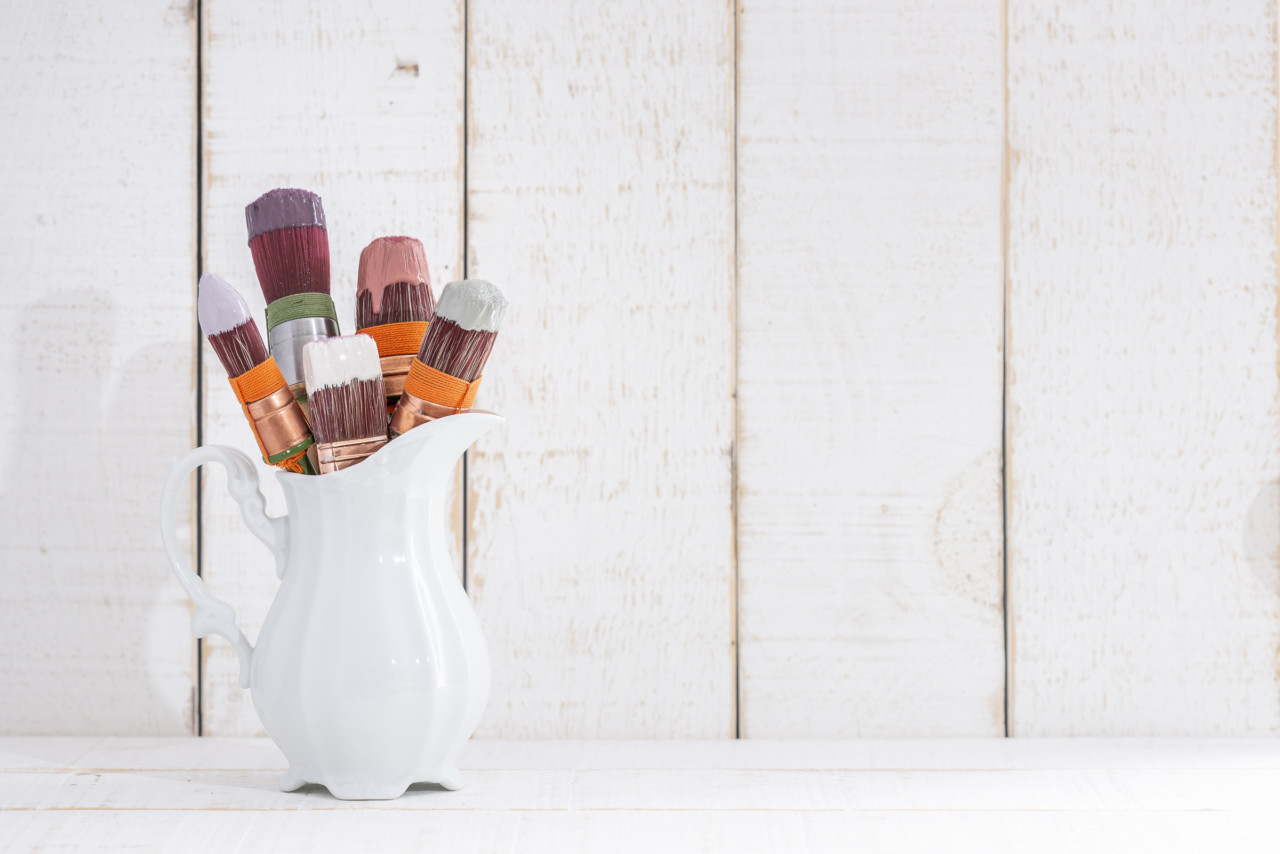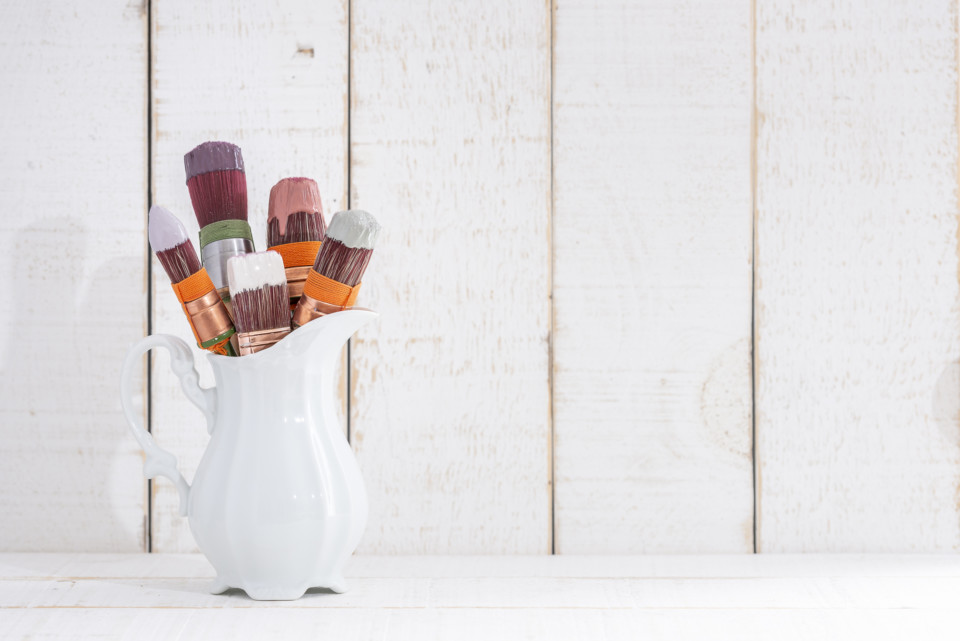 GODDESS ASHWAGANDHA
A grounding neutral, this shade was inspired by the nourishing root of the ashwagandha herb and its full spectrum of ancient healing qualities. Equal parts light, warm and airy, this particular shade is rooted in minimalism.
DIVINE LAVENDER
Inspired by lavenders sensual place in nature, anchored by its rare purple hue. Delicate and feminine, uplifting and calm. This muted shade brings a unique balance of versatility and vibrancy.
From Our Blog:
Introducing the Lisa Marie Holmes Collection with Fusion Mineral Paint

5 new gorgeous colors to help you paint it beautiful

Do you ever have a secret, that fills you with so much joy that you just can't wait to tell everyone? That's been us …
Read More