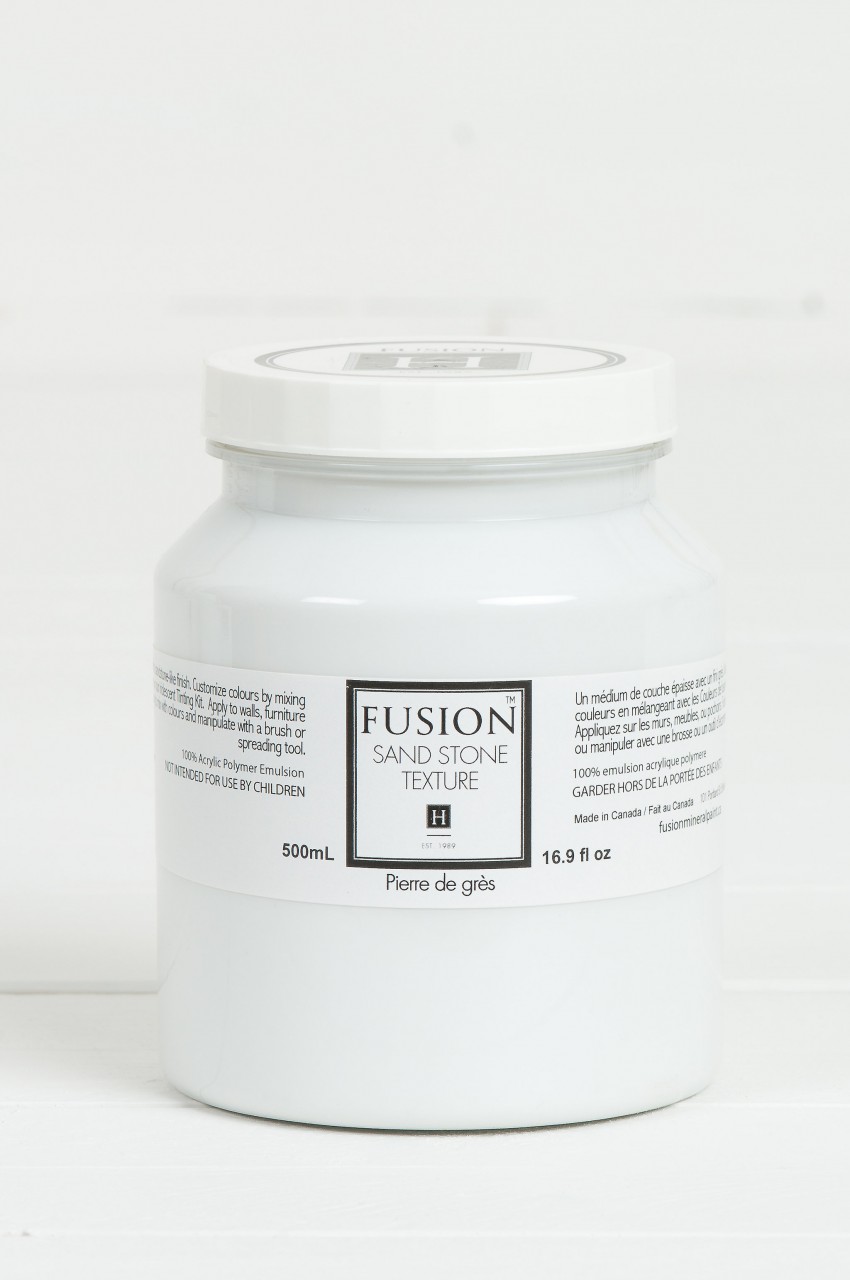 Fusion™ Sand Stone Texture is an acrylic based soft plaster type medium with a fine sand finish.
OUR SANDSTONE TEXTURE IS NOW DISCOUNTINUED – but if you have some and want to use it it is an amazing product.
If you are looking for an alternative try our FRESCO or our SMOOTH EMBOSSING PASTE.
It is perfect if you are trying to achieve an old textured finish.
It can be brushed, rolled or pulled through Stencils for a dimensional effect.
It can be coloured using Fusion™ Paints.
It can also be used to give the effect of old paint build up by sponging it on in areas and then painting over it.
From Our Blog:
Sand Stone Texture – What the heck is it?

Let's be honest - you have no idea what our 'Sand Stone Texture' is do you?

Let me enlighten you. Sand Stone Texture is a little pot of AWESOME! It is versatile and should be a staple part of any Furniture …
Read More