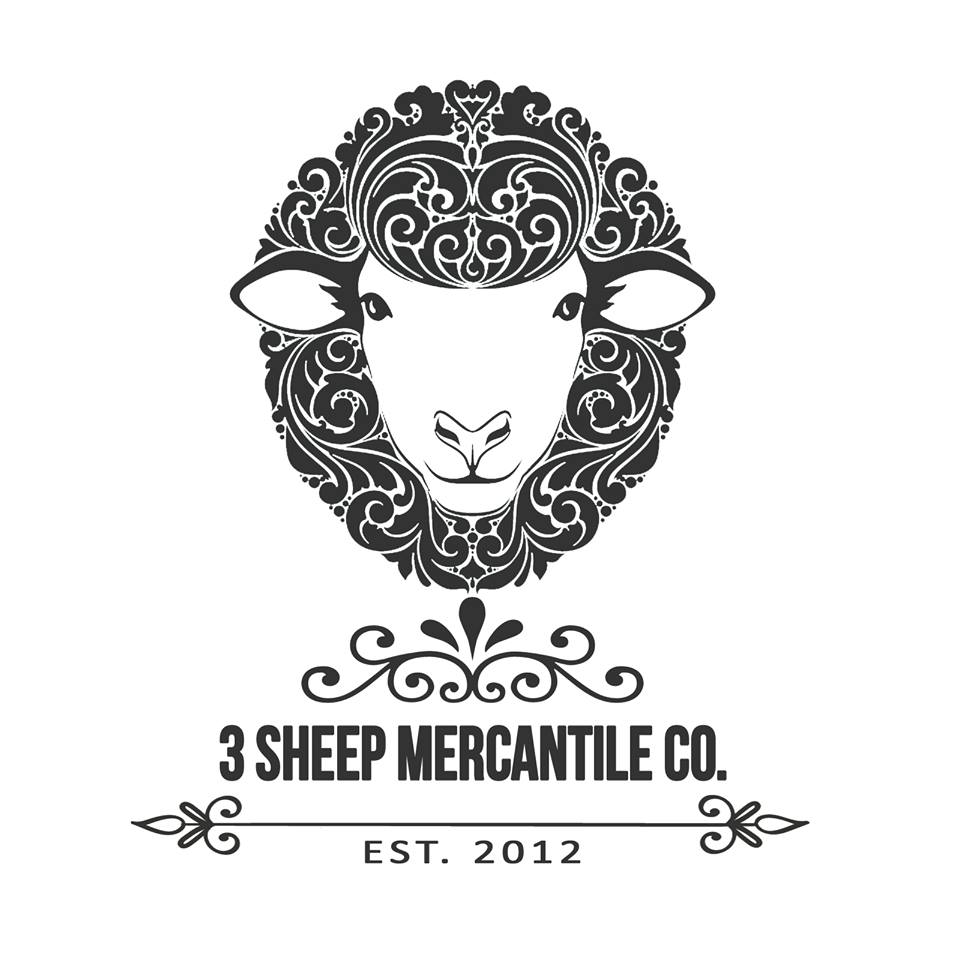 Share:
These are some of my favourite blogs to write! I absolutely love travelling and through my travels I will always stop into a Merchants store and see what they've got going on!!
This week's featured Merchant is 3 Sheep Mercantile located in beautiful Cookstown right on the main st. A quaint one stop light kinda town. Monique is a retailer for Homestead House Milk Paint, Miss Mustard Seed's Milk Paint and Fusion™ Mineral Paint. 3 Sheep Mercantile is nestled in a beautiful heritage building, with gorgeous big beautiful old windows…I was so excited to go inside to discover all the treasures.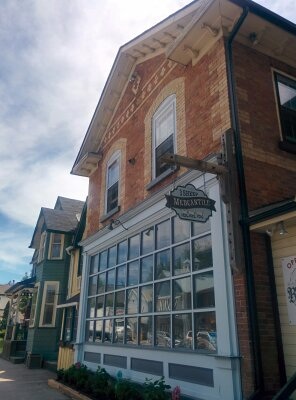 The first time I walked into 3 Sheep Mercantile I was on my way up north to the cottage for the weekend, dressed fairly casual in a summer dress I walked in and played "Secret shopper"…mostly because I was so taken by all of the gorgeous pieces of furniture and sundries!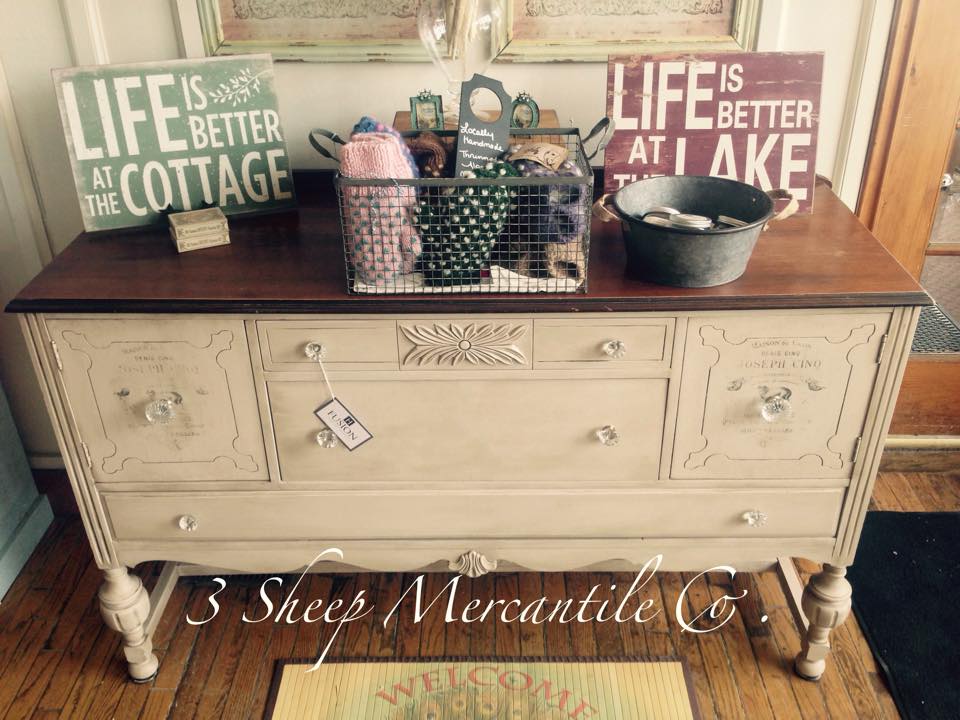 Monique hands paints each and every piece in her store, and is quite often doing this in store so you can see her in action!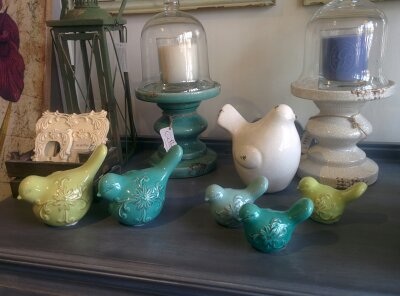 I had never met Monique in person, however I was quite eager to! I turned to the lovely lady kneeling down on the floor waxing the details on this piece in progress…(I know stunning right?!)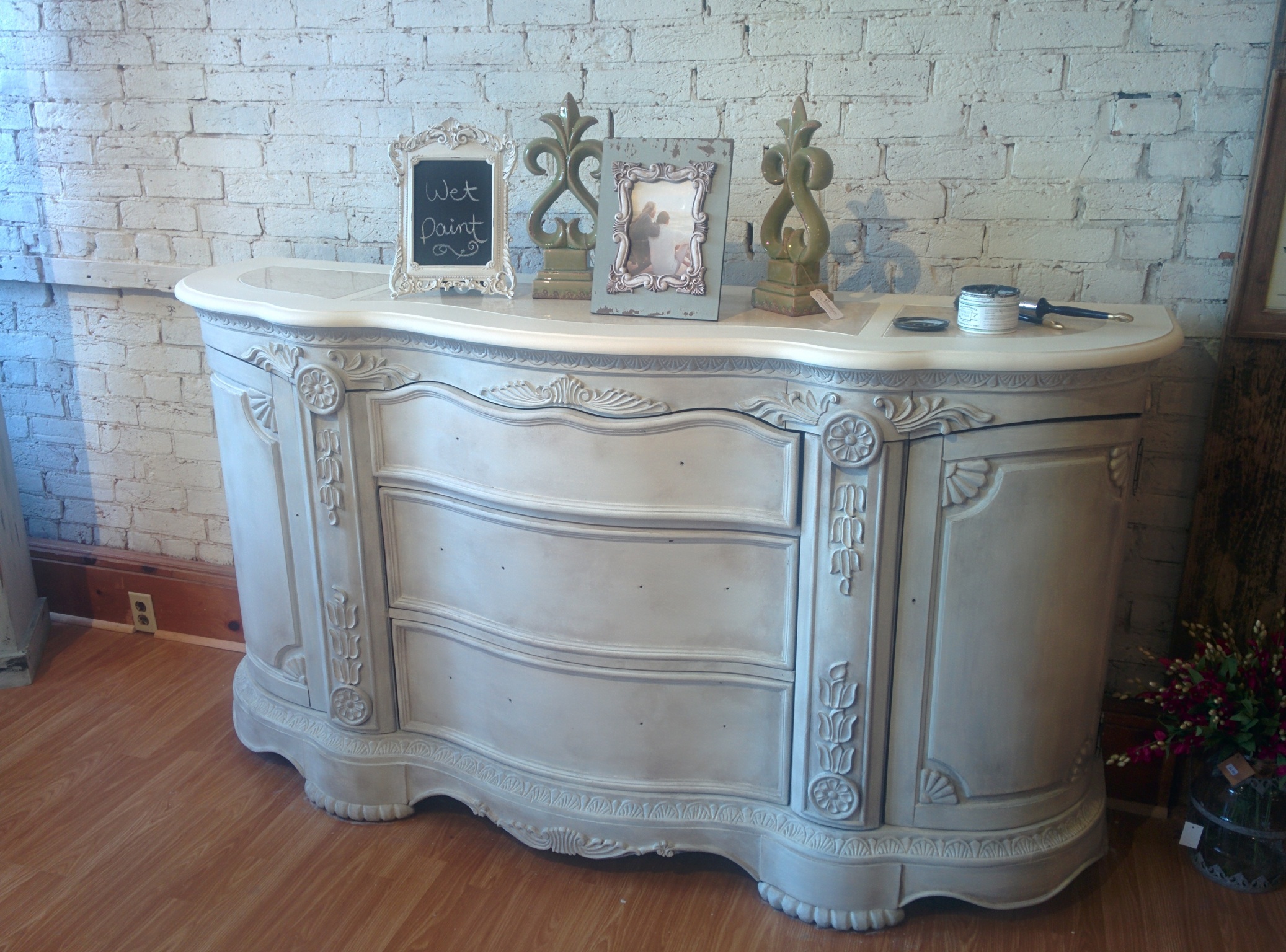 I decided to introduce myself…the conversation went like this:
Me: "Hi! Are you Monique?"
Monique: "Yes I am" with a bit of a puzzled look on her face thinking…"how does she know my name?"…
Me:  "I'm Jennylyn, from Homestead House Paint Co."
What happened next was a moment in the making that I will forever remember…Monique stood up in shock and said " Are you really?! I can't believe you're in my store!"
It was an absolute honor for me, see I had had several phone conversations with Monique prior and knew that I just had to meet her in person!!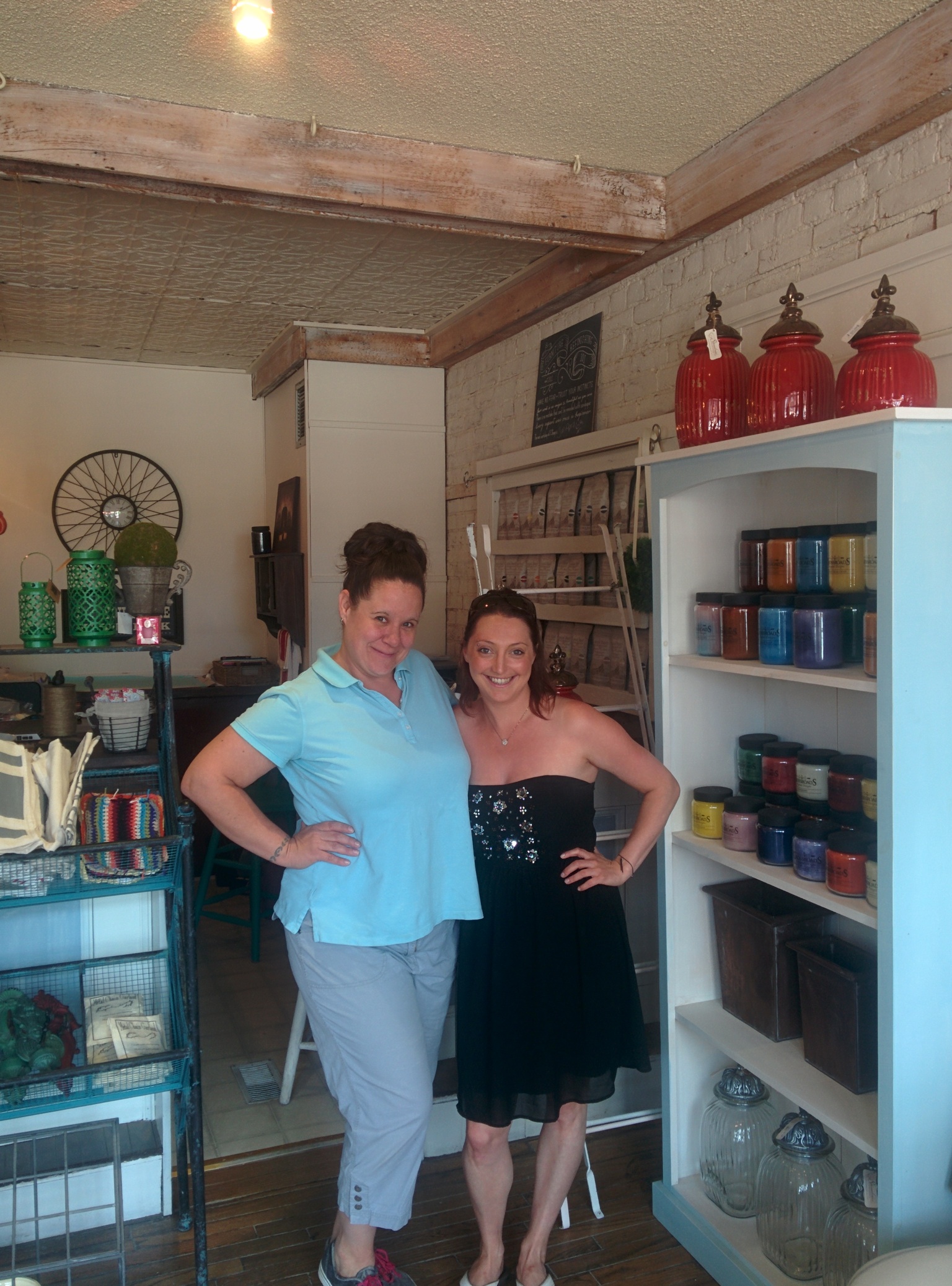 Not only is her store amazing, so is Monique!  We snapped our first photo together ever….beaming with glee of course!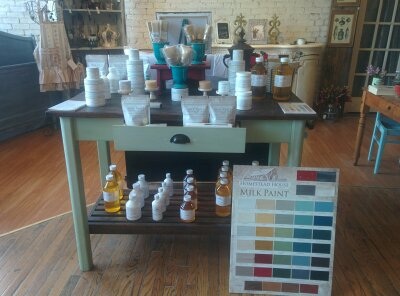 Her store blew me away, from the exposed brick and original beams.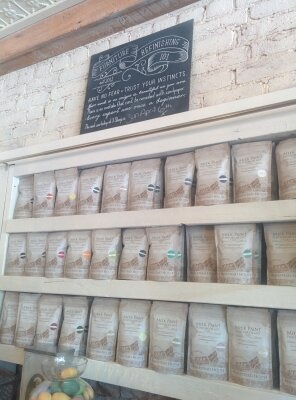 If you're in the area 3 Sheep Mercantile is definitely a show stopper, you must visit & learn about all the wonderful workshops she teaches!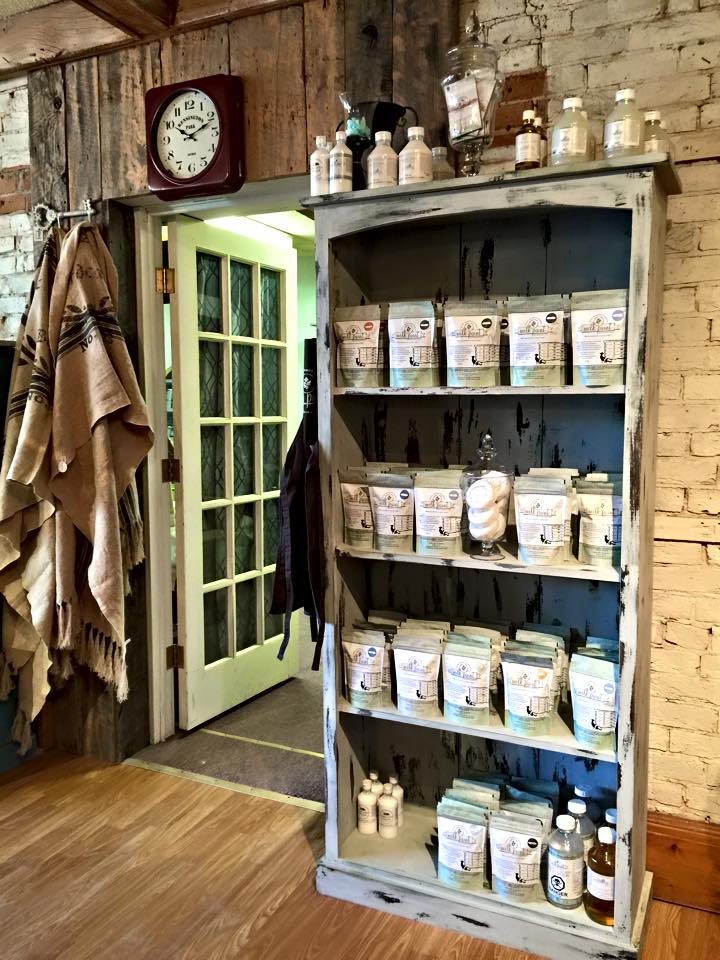 Since my first visit I have been back several times, I even purchased a piece of Furniture for myself!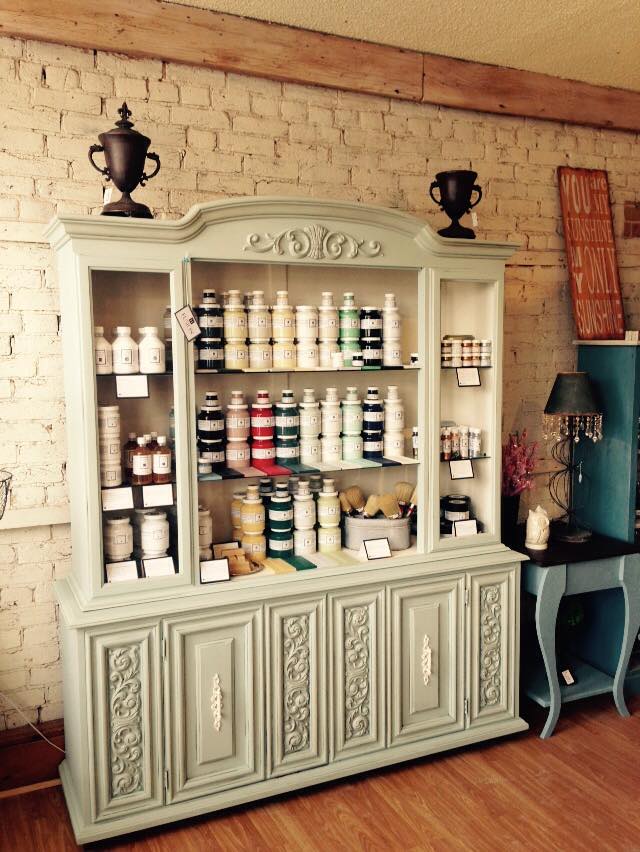 Every time I walk in there is always something new and exciting going on from different workshops being offered to decor changes and sundries to suit the season.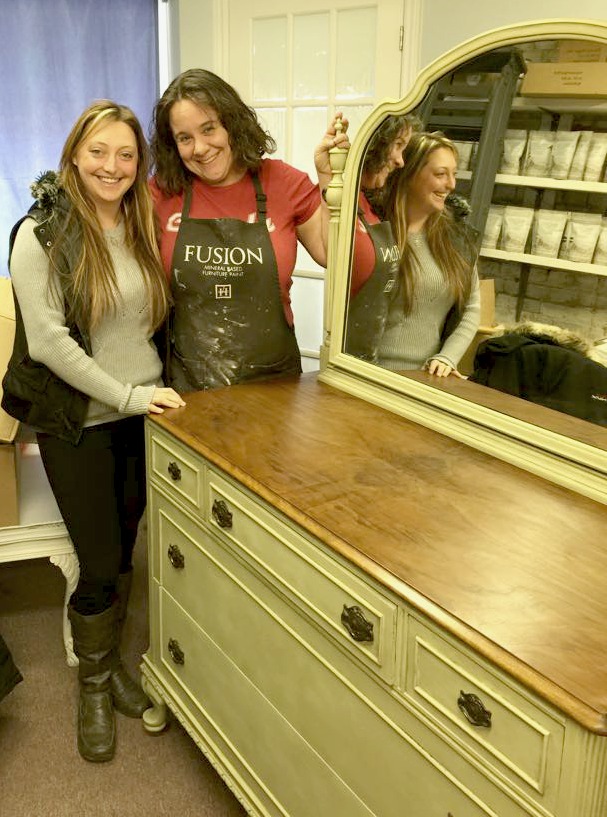 Thank you Monique for having such an inspiring shop!
Be sure to like 3 Sheep Mercantile on their facebook page and visit them for upcoming workshops!
Until next time, happy painting!