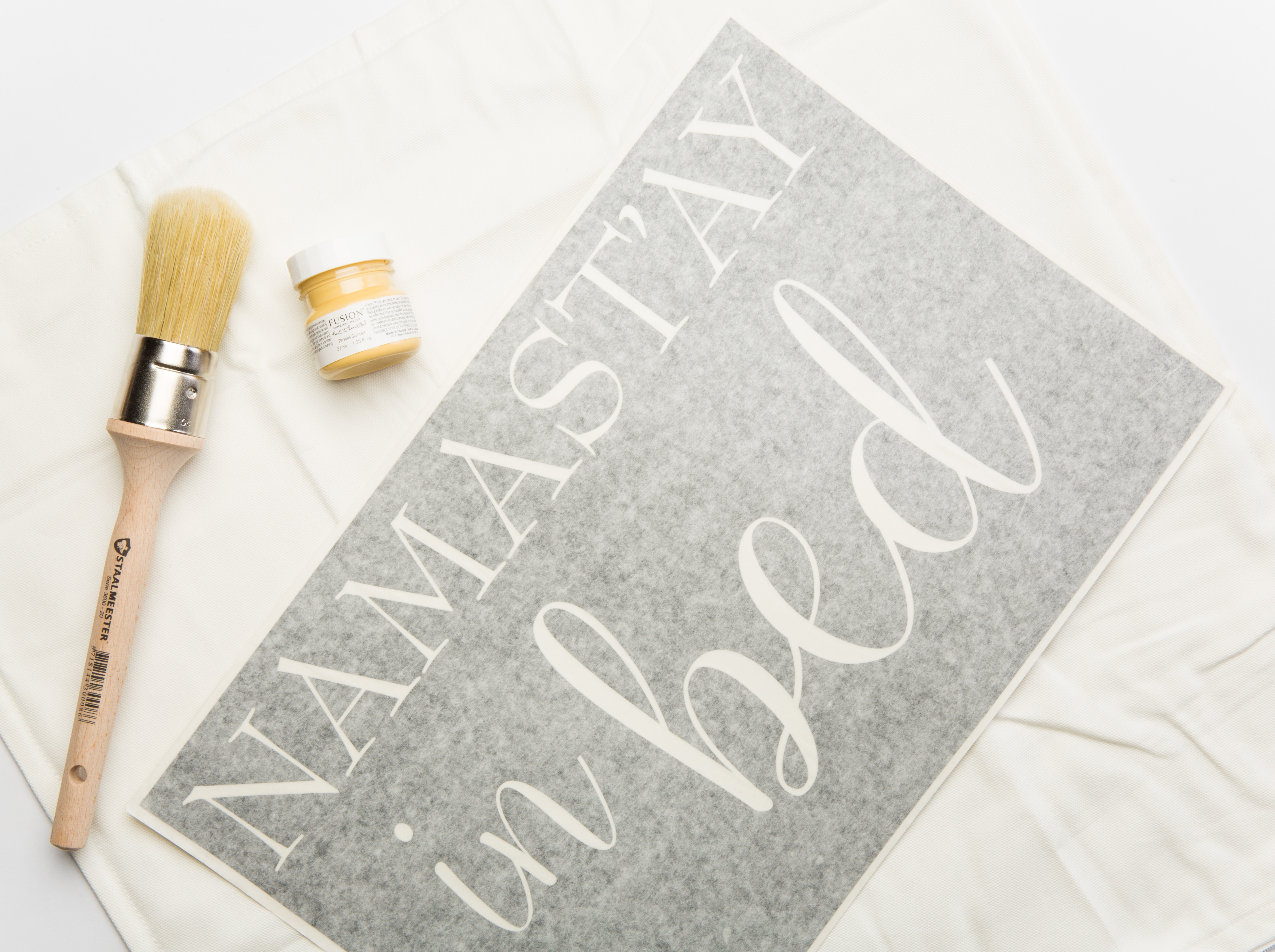 Share:
The winter days seem to be long and cold, making us want to lounge around and enjoy the comforts of home during this season. So why not make a cheeky pillowcase to match that mood? We're going to show you how to stencil a pillowcase, featuring a Namaste in Bed stencil from Homeworks Etc.
How to stencil a pillowcase – featuring a Namaste in Bed stencil!
SUPPLIES:
Pillowcase of your choice (we used a plain white cotton one)
Namaste in Bed stencil from Homeworks Etc.
Fusion Mineral Paint in Prairie Sunset
Staalmeester Natural Bristle Brush #20
Scissors (as needed)
STEP 1
LAY OUT YOUR STENCIL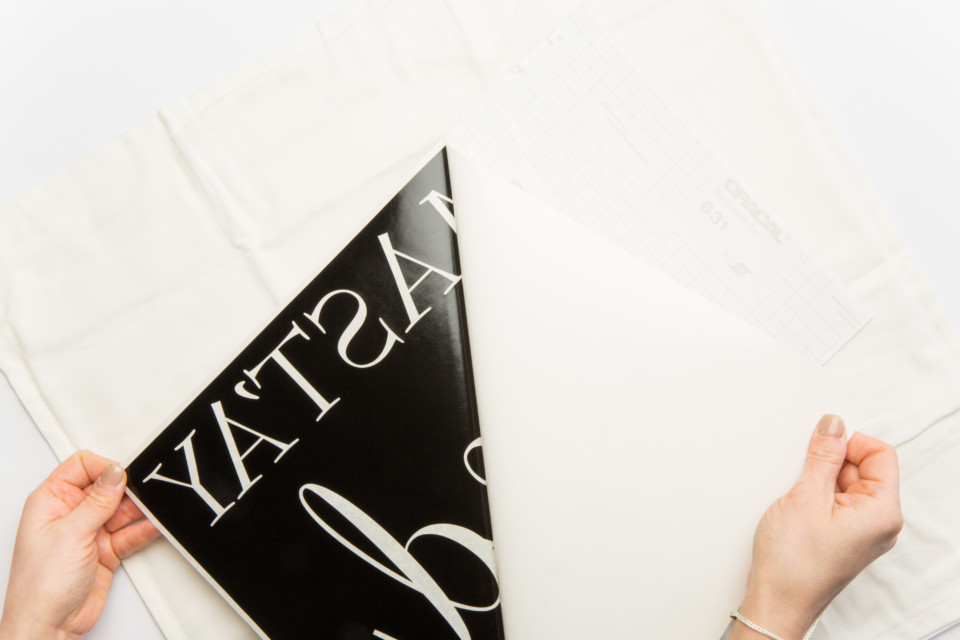 First make sure that your pillow is laying down on a flat smooth surface. Peel off the backing from the vinyl stencil and place it onto your pillowcase surface.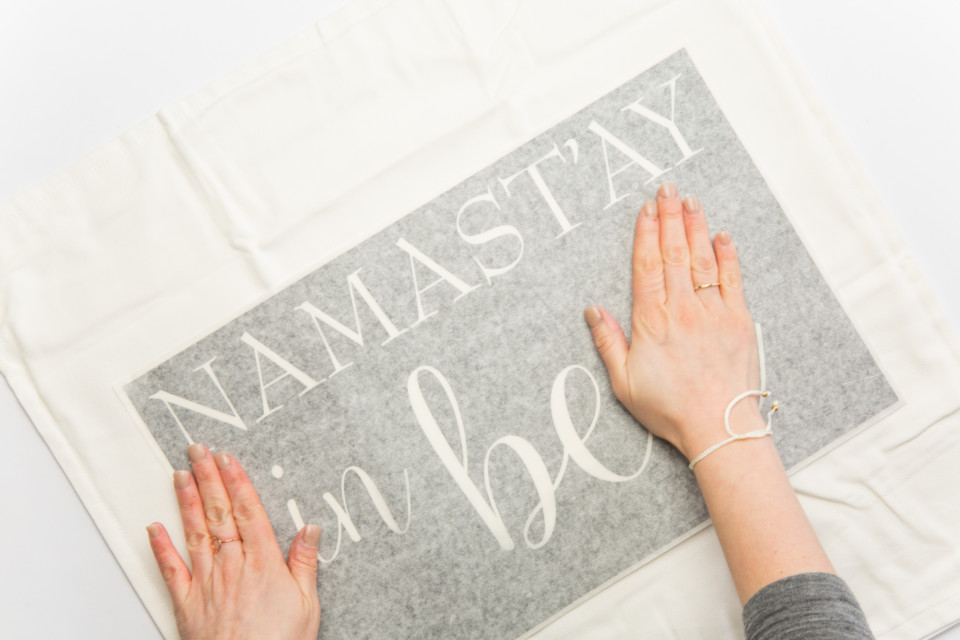 Then slowly and very carefully, peel off the transfer tape (that is the translucent piece that is one solid sheet on the stencil).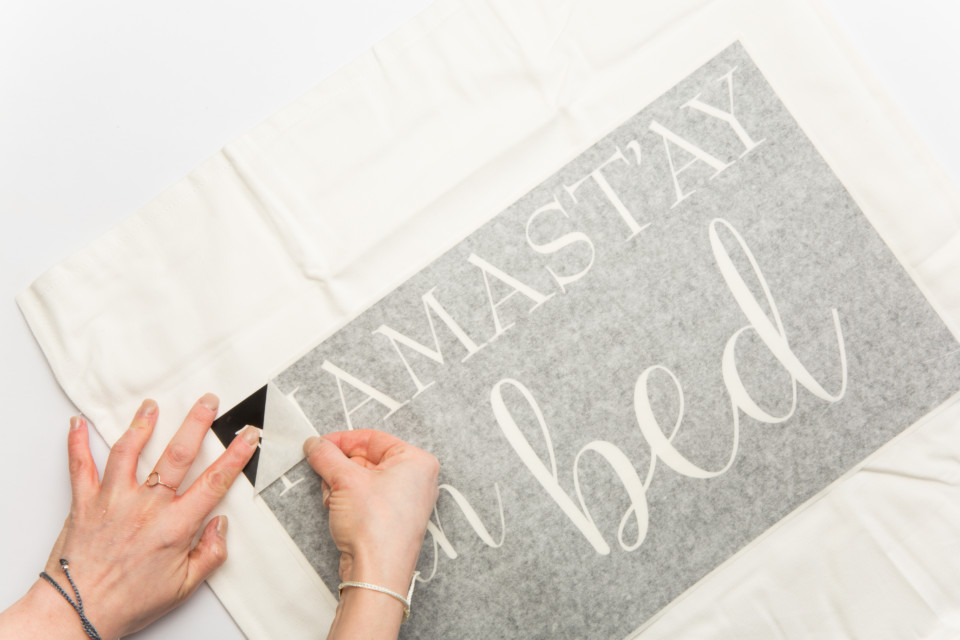 STEP 2
APPLYING PAINT
Now you're ready to stencil. Again, make sure there isn't any debris or dust on the areas where you will be applying your paint.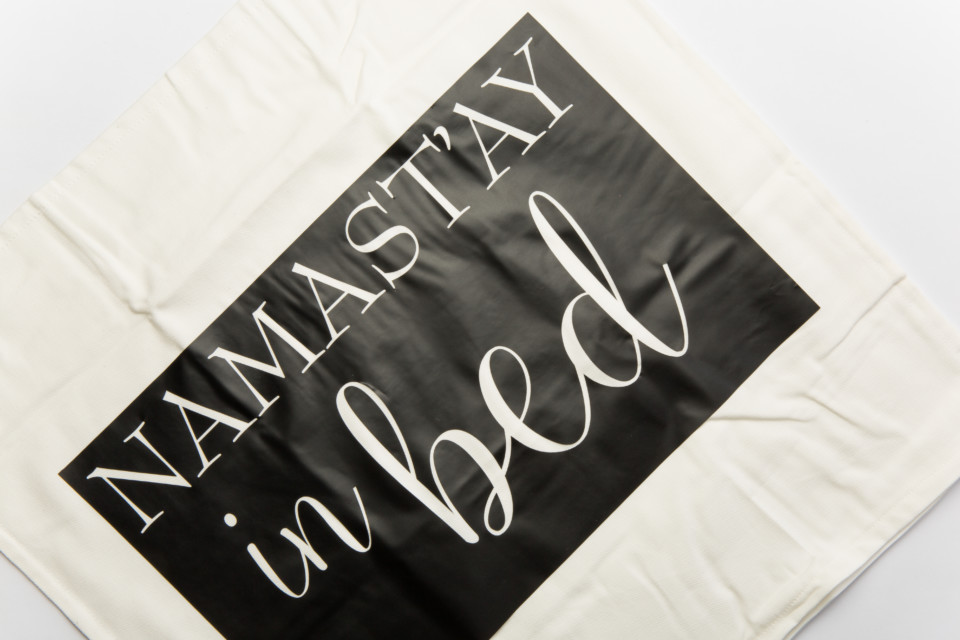 Using the Staalmeester #20 brush, gently apply Fusion in a dabbing motion, in a thin coat. Remember, with Fusion, thin coats are better than thick coats because a little paint goes a long way.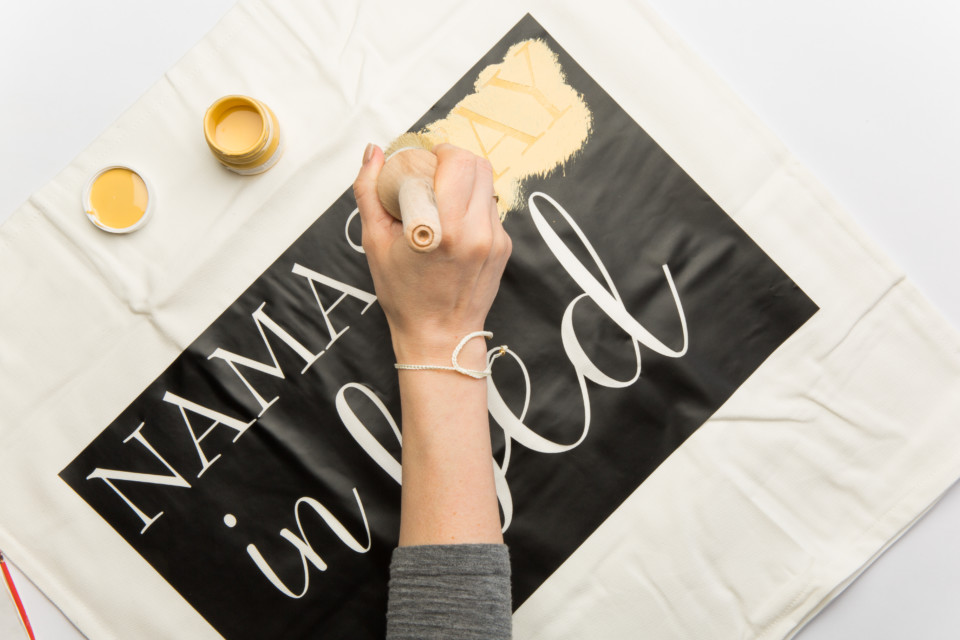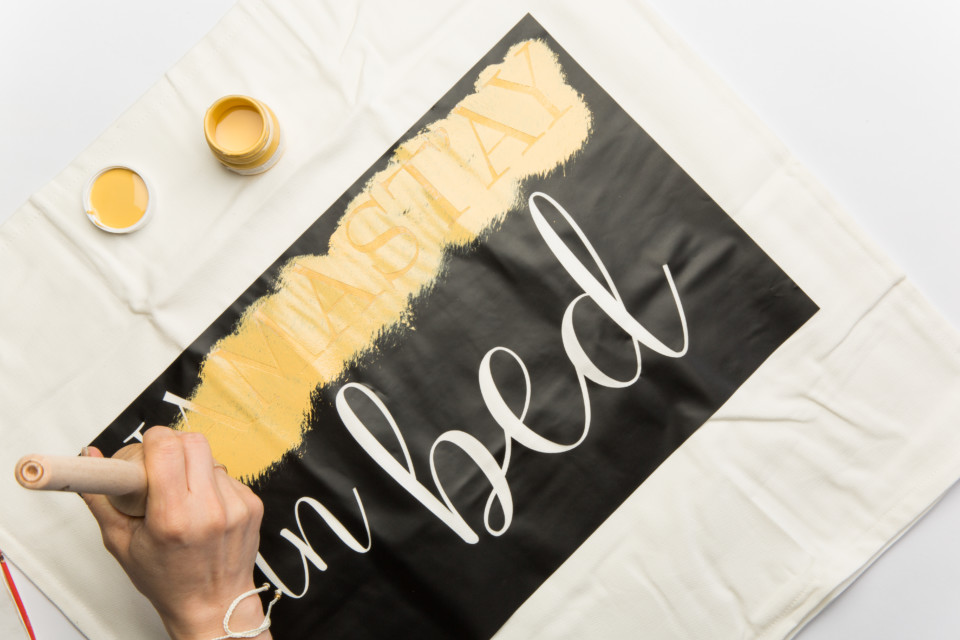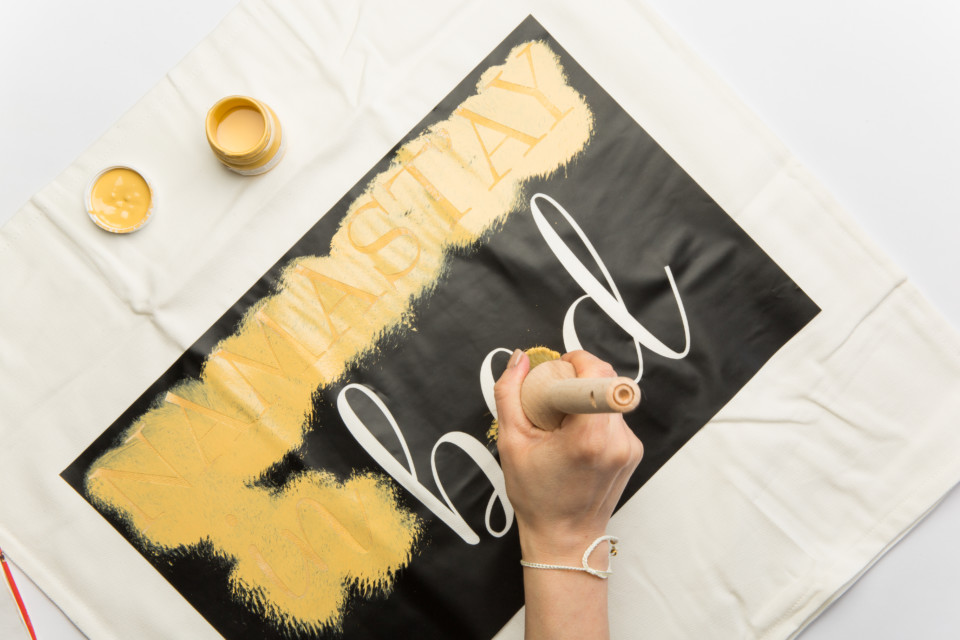 STEP 3
REMOVE THE STENCIL
After stenciling you can remove the whole stencil but make sure to remove the centers of the letters (you'd be amazed at how often this step is overlooked).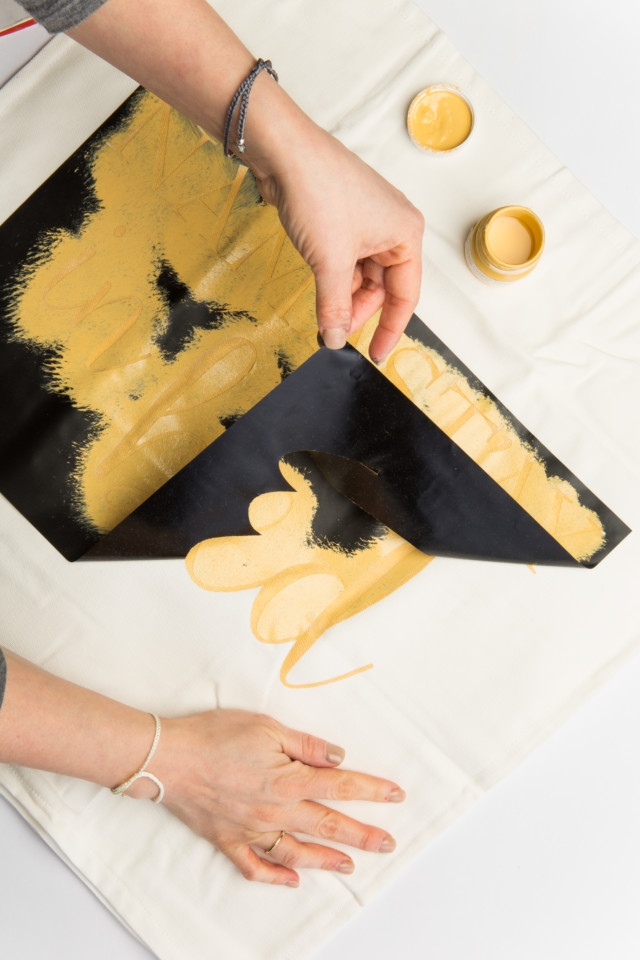 If you have trouble getting underneath those parts, just use the edge of scissors (gently to avoid putting a hole in your pillowcase) to help lift a section that you can then grab with your fingers to pull off completely.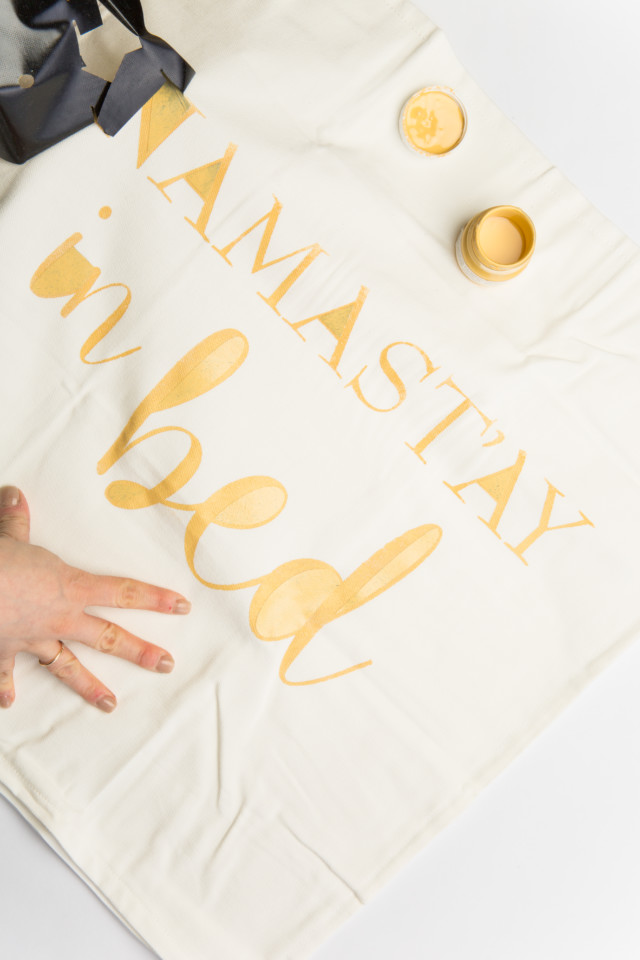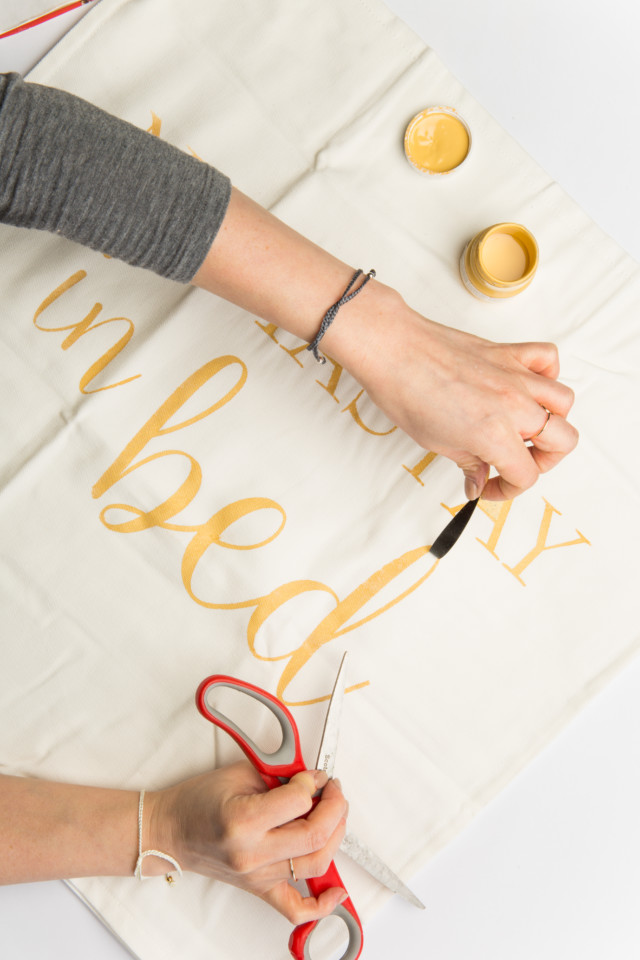 STEP 4
WASHING AND REGULAR USE
You do not need an additional top coat or anything when it comes to Fusion Mineral Paint as it has a built in top coat for water permanency. Your pillowcase is washable approximately a day after you make it but to be safe, wait at least a week. It won't fade or rub off on your clothing either.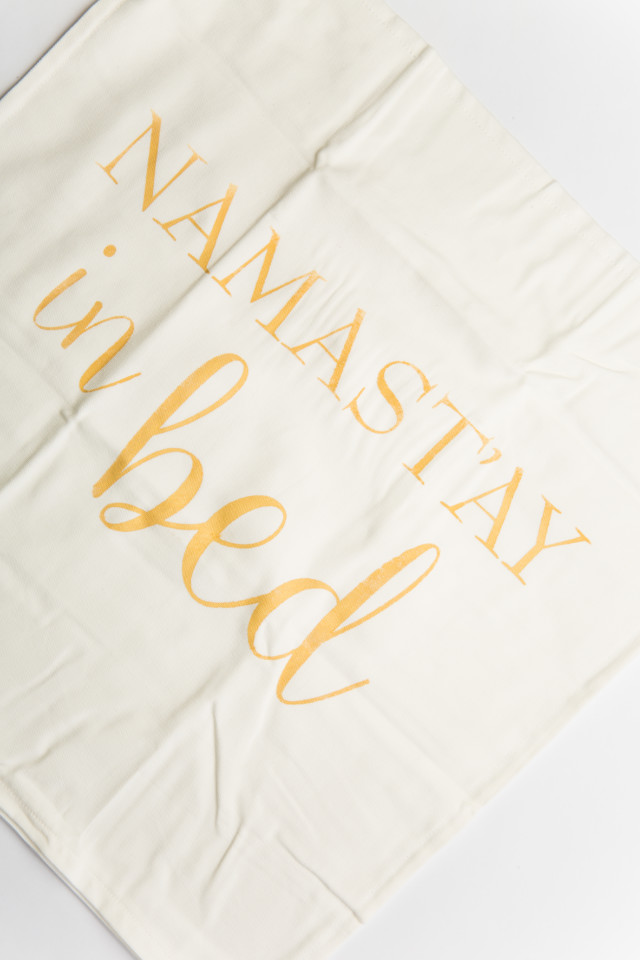 On a side note, if you do get Fusion on your clothing, you will want to use our brush soap on it ASAP and then machine wash. Otherwise you will have a permanent paint stain left.
And now you have yourself a super cute Namaste in Bed pillowcase! We want to see YOUR stenciled pillowcases. Do you have a favorite stencil? Share it with us in Paint it Beautiful!