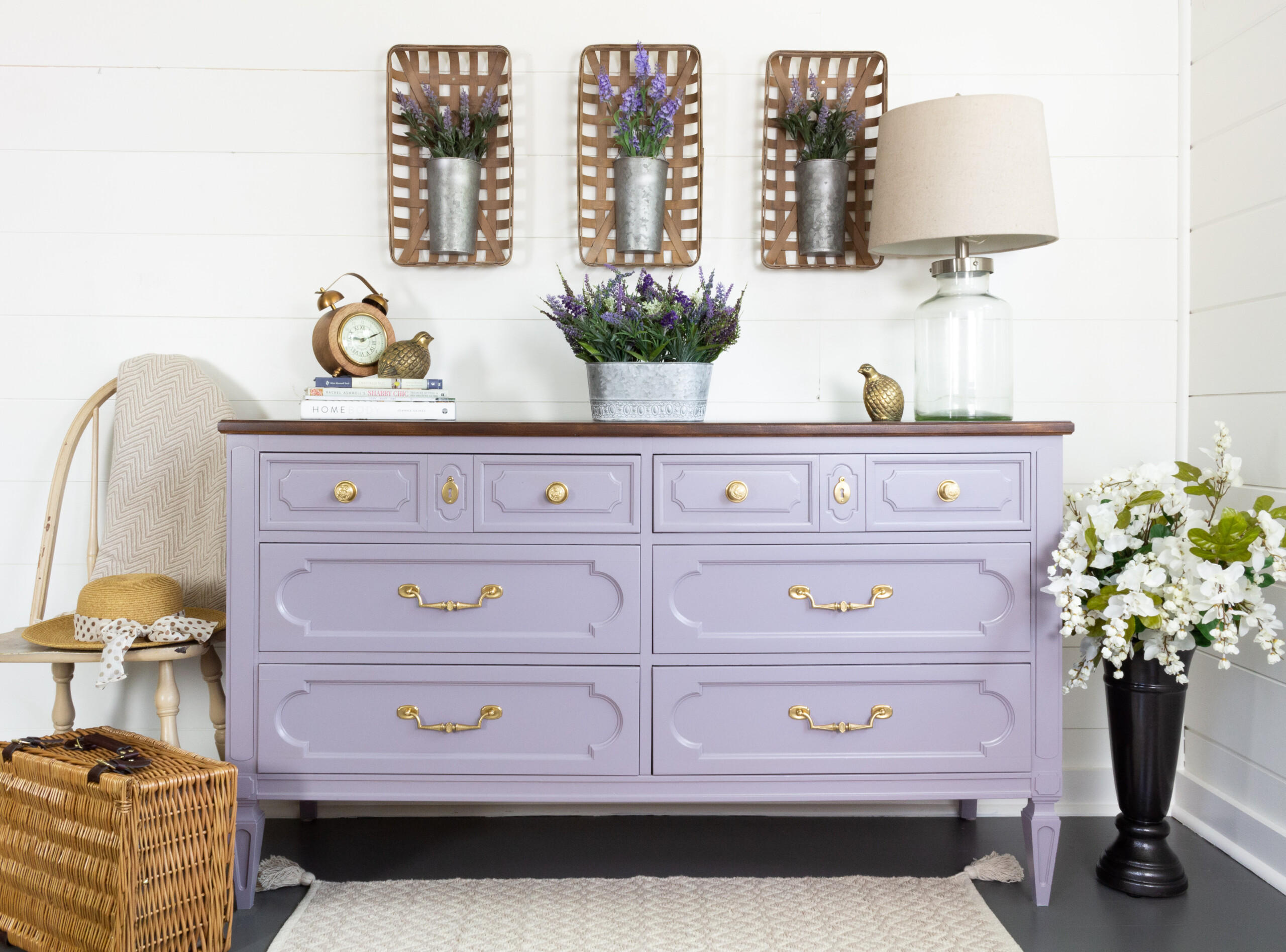 Share:
Welcome to another week of Jennylyn's Design Eye! The colours of spring are beginning to arrive and they provide such an inspiration for inviting these glorious shades into our homes. This season brings us all renewed energy for refinishing projects so let's get started with refinishing a dresser Stained Top & Painted Bottom Furniture Makeover.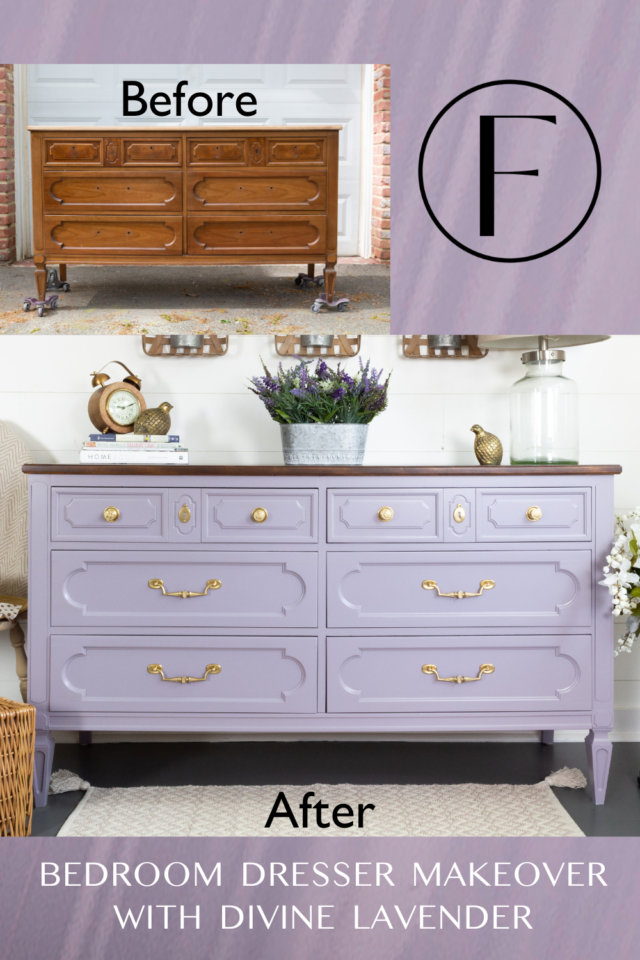 Your Question:
I have a dresser that I am refinishing for my bedroom and want to keep the wood top, which is quite marred. What paint colours would work with the wood?
The Fix:
A bedroom dresser is a perfect piece to feature Fusion's, Divine Lavender. This shade invites dreams of peaceful walks in the country alongside lavender fields.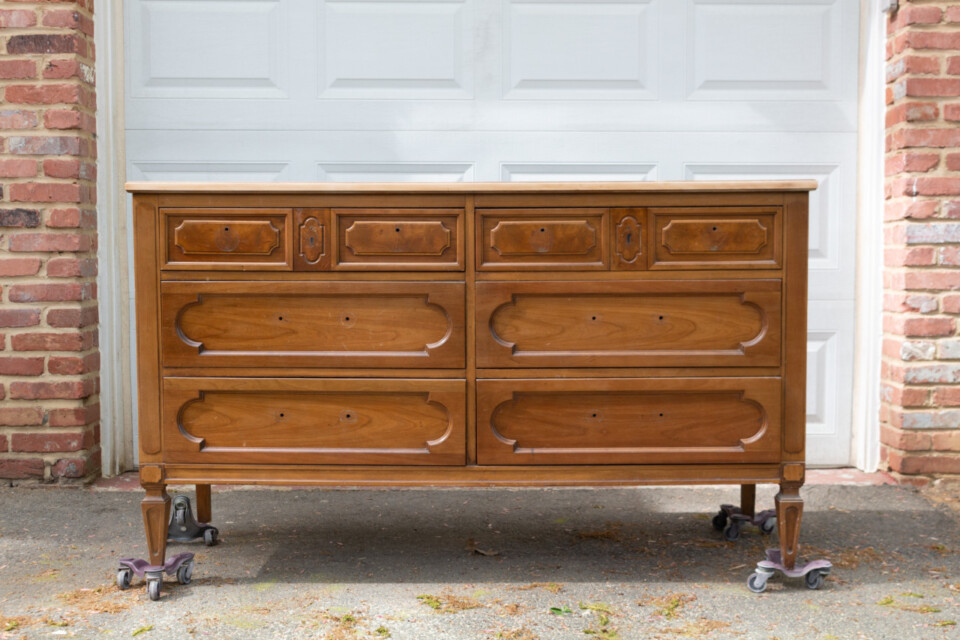 This old dresser was first sanded. For the top, I used an orbital sander to remove the old finish and provide a smooth, clean surface on which to apply the stain. Then the piece was wiped clean with Fusion's TSP Alternative. The drawers were removed and old hardware was taken off.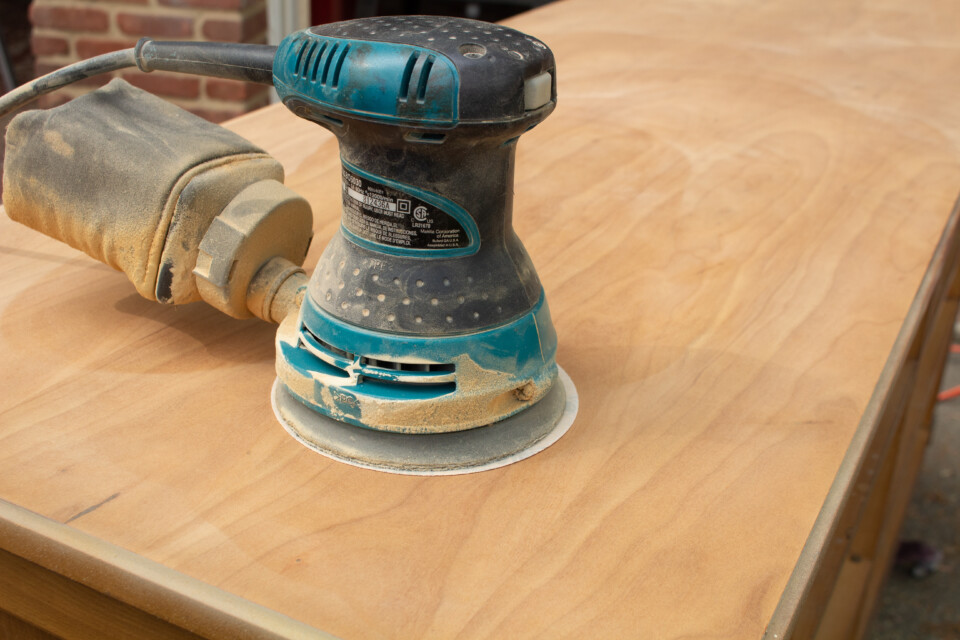 The body of the dresser and drawers were painted with two coats of Fusion's Divine Lavender, using our Staalmeester brushes, a flat one for the wider parts and a round one for the legs and detailed parts. These brushes make painting so easy and leave a smooth finish.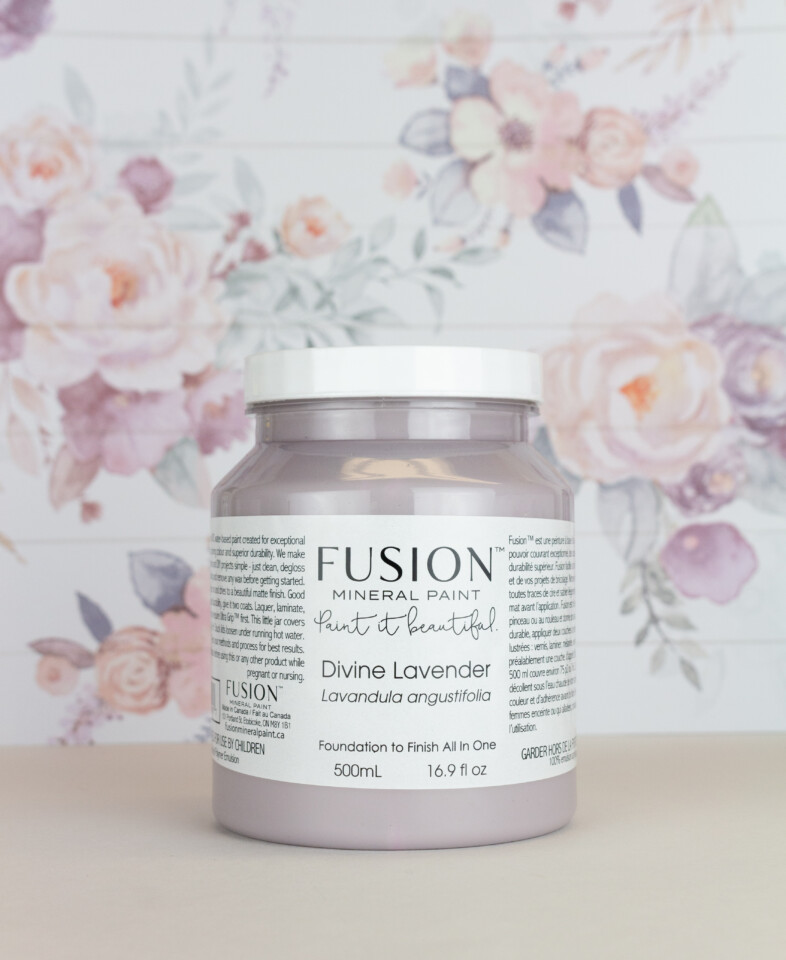 I stained the top by brushing on Fusion's Stain and Finishing Oil in a mix of 50/50 Cappuccino and Ebony, a rich combination that glows over the Divine Lavender. The new gold hardware elevates the piece with a touch of glam.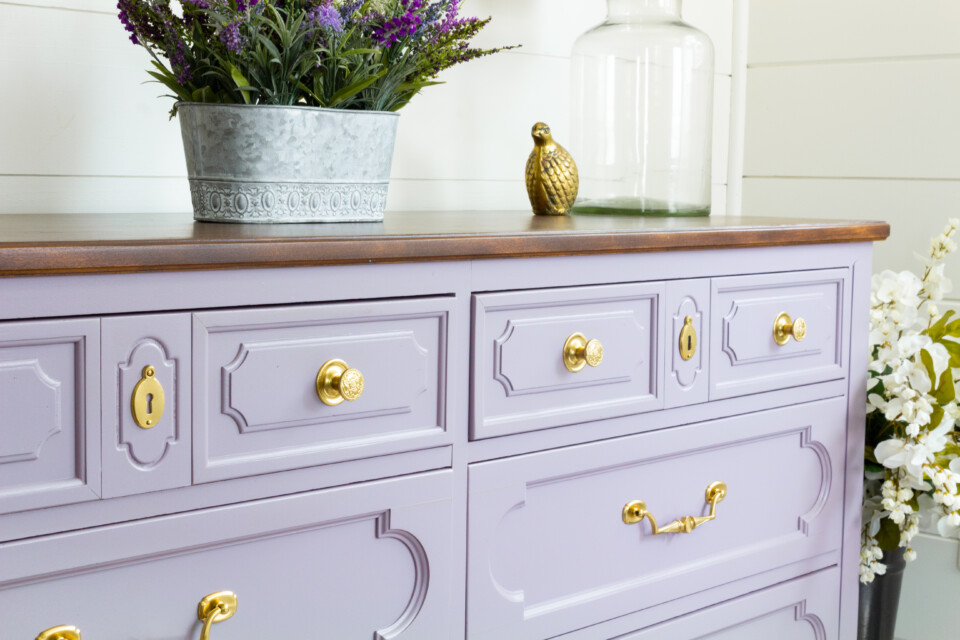 Make It Yours:
Wood complements any colour – think of nature's abundant shades, nothing clashes. So pick a paint colour you love and pair it with the warmth of wood. For a child's table, try Little Teapot, which is a pale turquoise blue or Butternut Cream, which is our soft yellow, for the legs and stain the wood top. This combo also great for a table and chairs in a cheerful breakfast nook. White and wood is a classic duo for painted furniture and walls. Try Casement or Raw Silk, both warm neutrals that exude historic charm.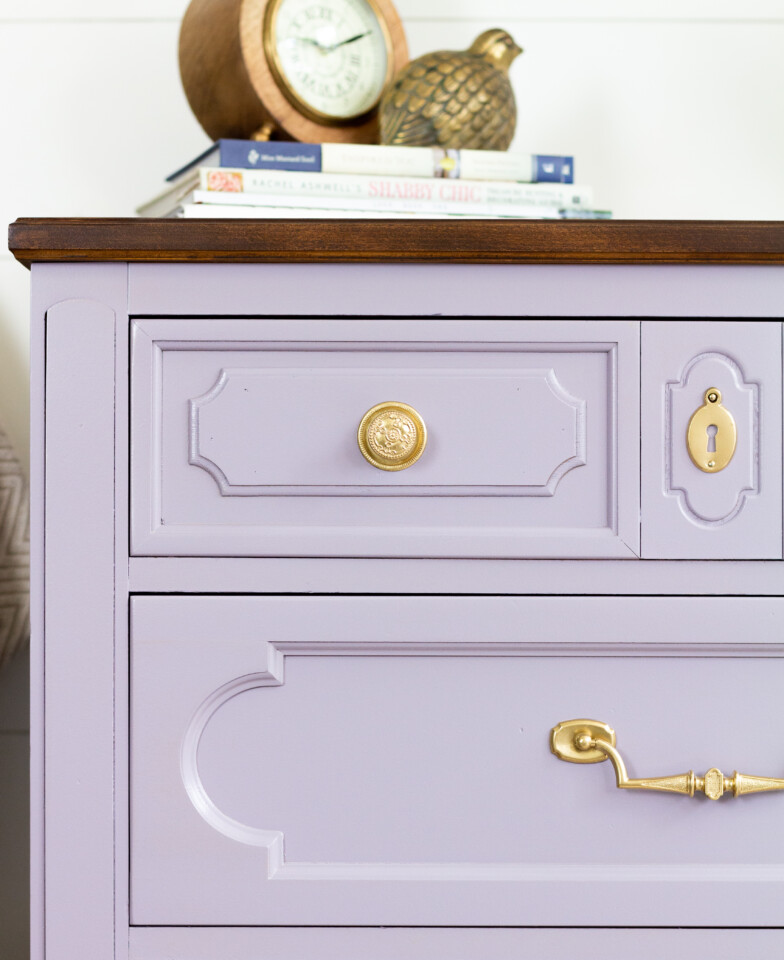 Wood is a staple for fine furniture. Each wood has its own colour and grain pattern. It is easily stained so that you can achieve lighter or darker versions of the same wood or even add a coloured stain. But wood stain must be applied to bare wood so that it can soak into the pores. That is why preparation steps are so important.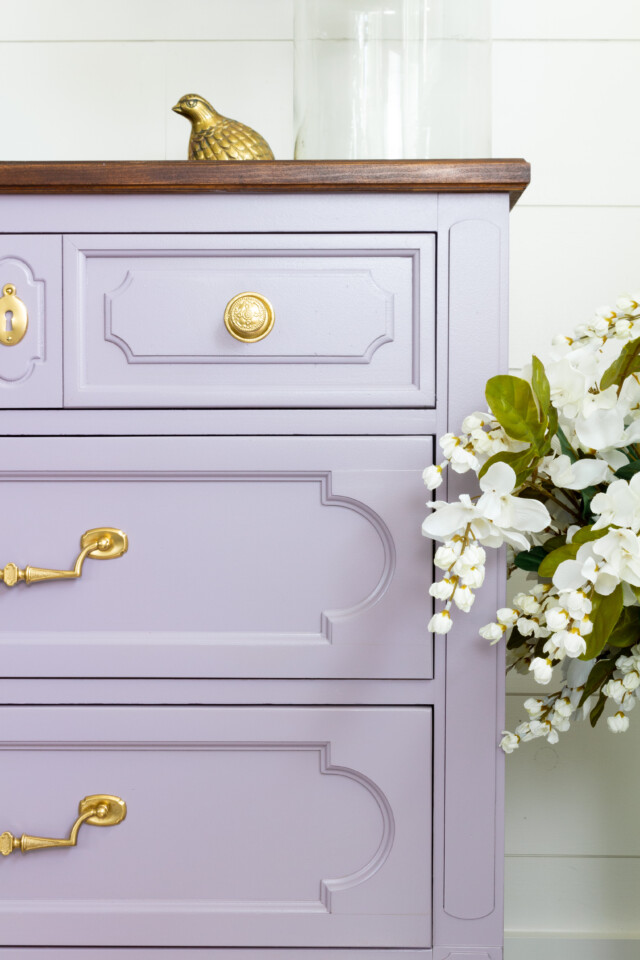 For a Springtime project create your own pairings with wood and paint and discover the magic mix they bring to your room. Always Make It Yours.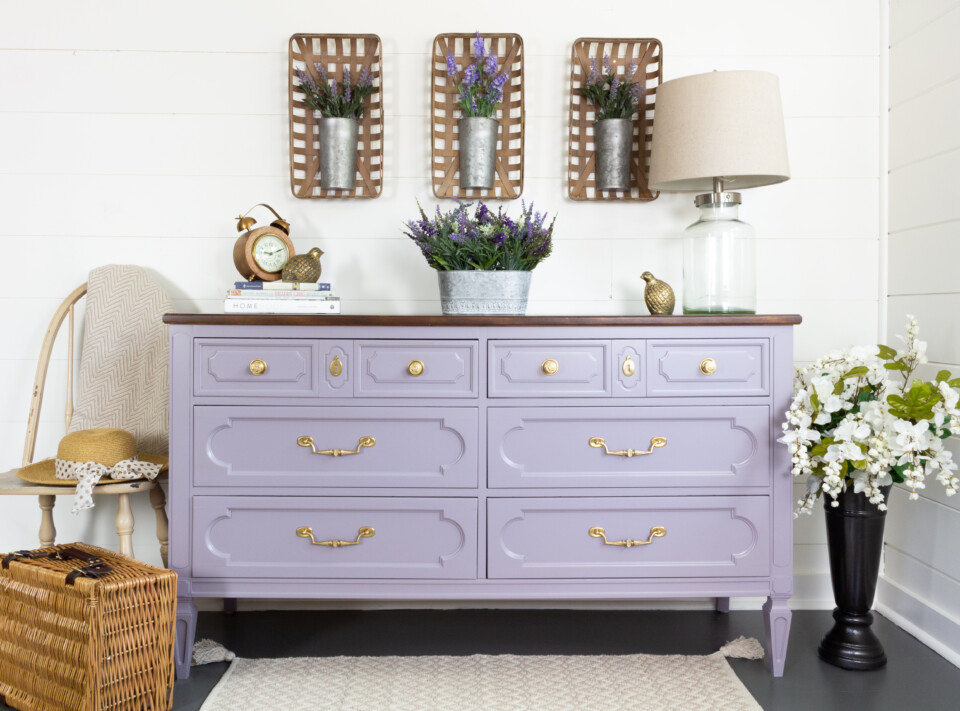 See more design challenges here