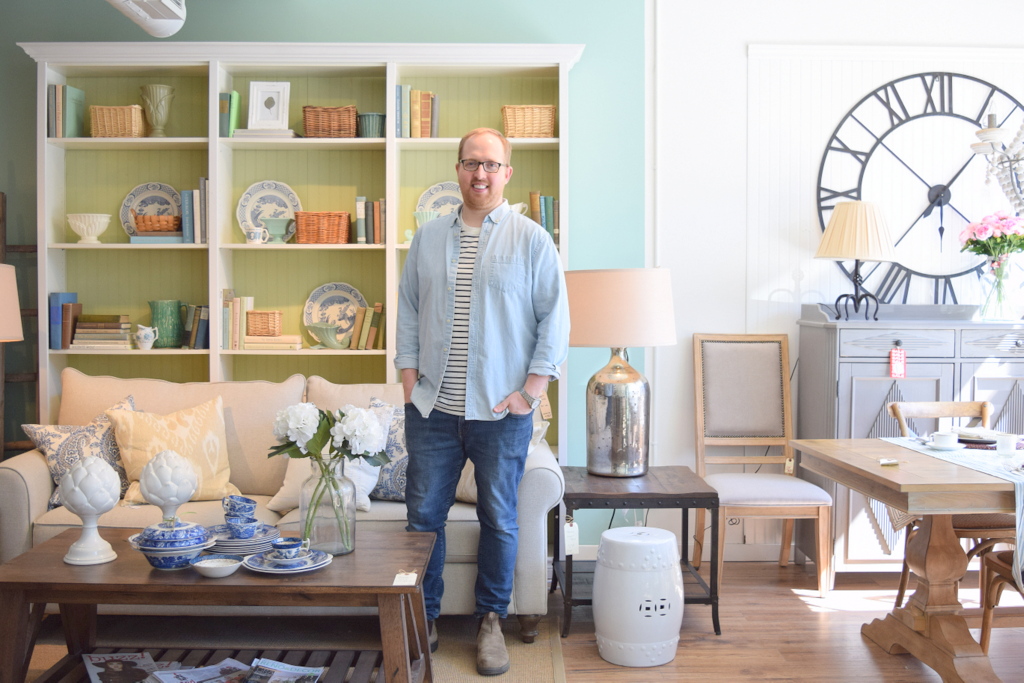 Share:
If you're a fan of Fusion, you're already familiar with our best selling Penney & Co. collection of paint colors. But how well do you know the man who inspired the line, the very talented Michael Penney himself? As part of our Fusion Merchant Profile series, we are so happy to help you get to know Michael Penney!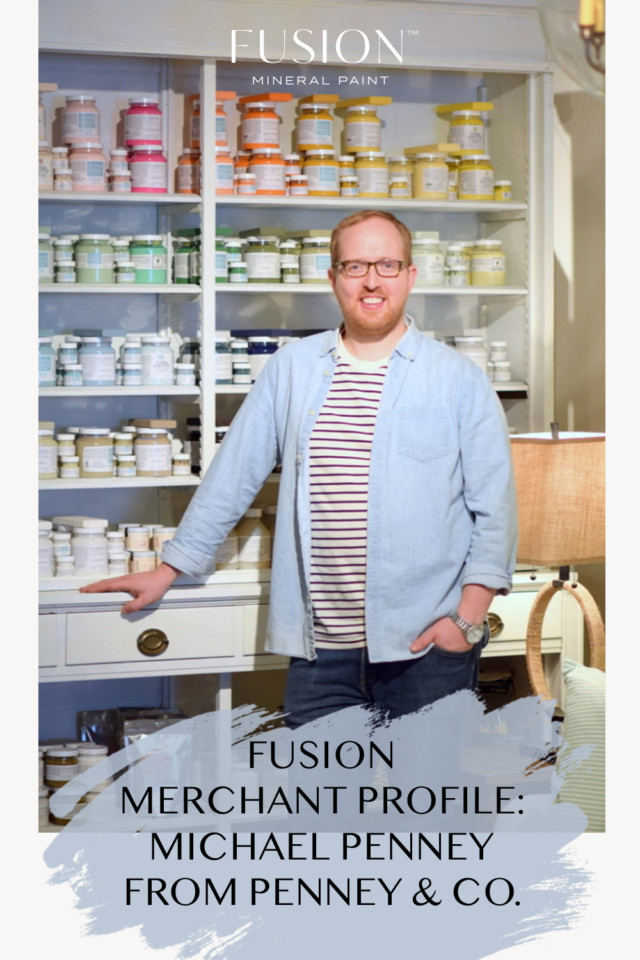 An interview with Fusion Merchant and
Fusion's Penney & Co. Collection Co-creator Michael Penney
After years of working in Magazines, TV and design media, Michael Penney wanted a place to create his idea of home and share that with the public.
"I wanted to control my working hours, cut down on commuting and aim for a better work / family time balance." said Michael. "And because I don't often see stores that offer what we do, I wanted to create a dreamy space that customers could really fall in love with and return to time after time."
One only has to step into Penney & Co. located in historic downtown core of Whitby, Ontario to know that they're going to be looking around for awhile. Everywhere you look there is something that captures your eye, something you want to incorporate into your home or even just admire the gorgeous styling that is showcased throughout the space.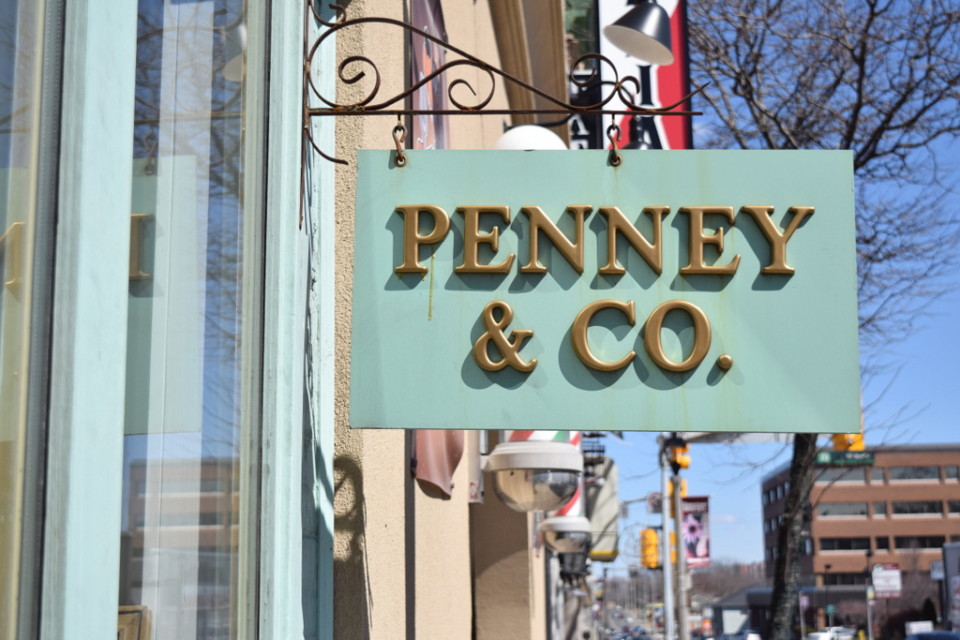 "Our store is a home decor and furnishings destination full of everything home large and small. We carry a mix of new and vintage merchandise all with a signature Penney & Co. feeling that's classic, nostalgic and fresh."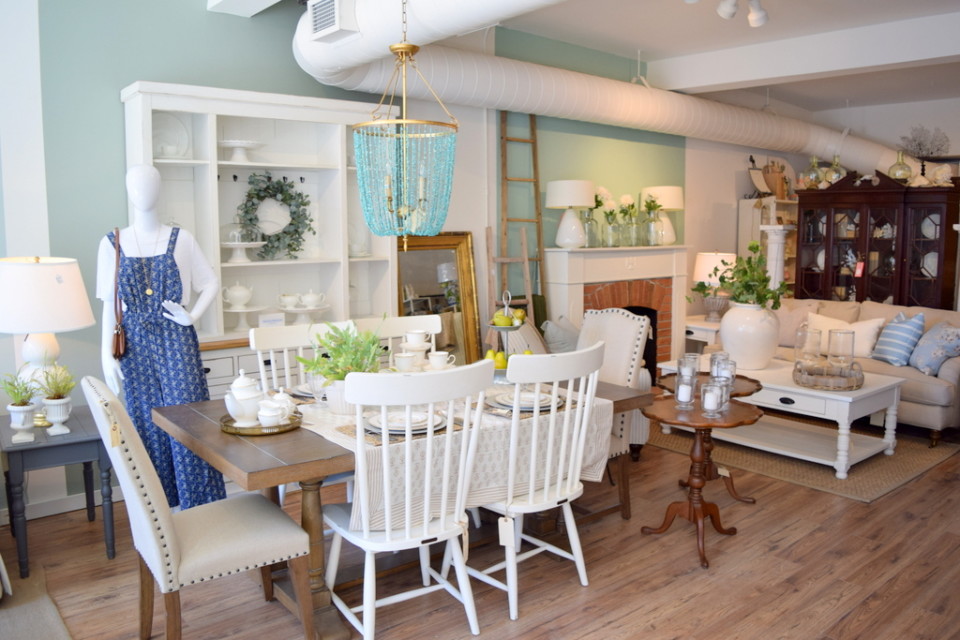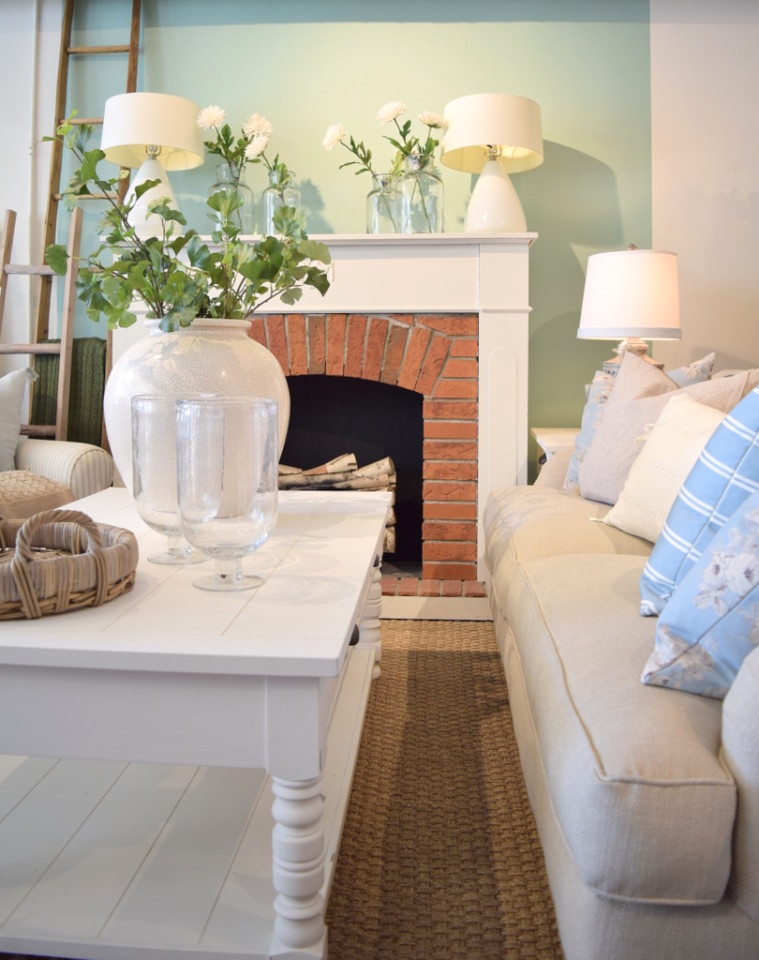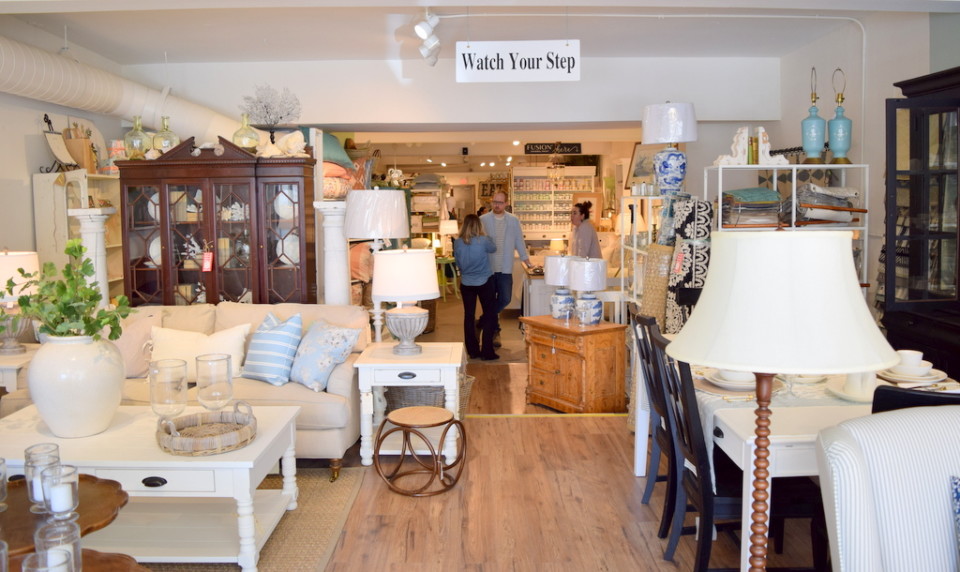 Michael says that they sell to a real mix of customers from young couples just starting out to those who've been around the decorating block a time or two. Penney & Co seems to appeal to all these types because their look isn't based on trends but rather timeless classics that just feel good.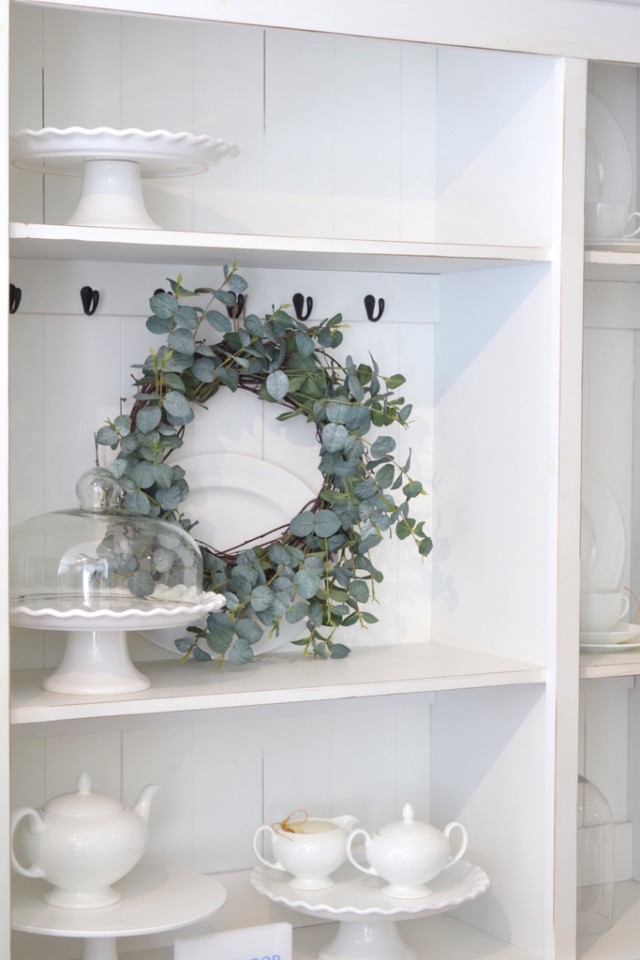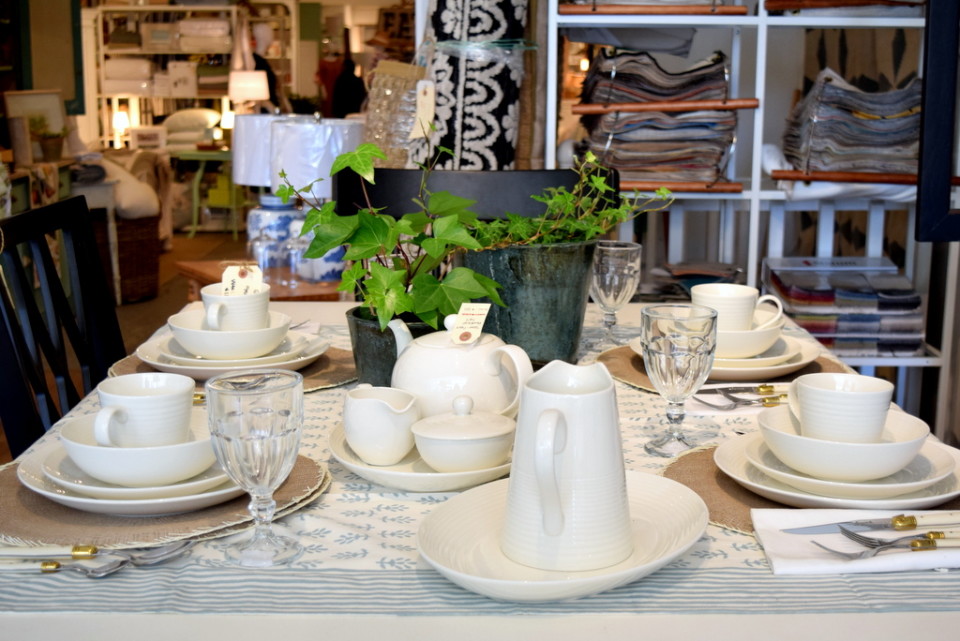 "It's unique to find a store that sells large furniture pieces and upholstery as well as all of the accessories that complete the look. Most stores really focus on one or the other but we really try to offer it all." Michael continues, "That's because I fill the store with the things I personally want and search for and have a hard time finding out there. The store is full of those elegant basics that seem to elude most stores as well as those specialty treasures you won't find just anywhere."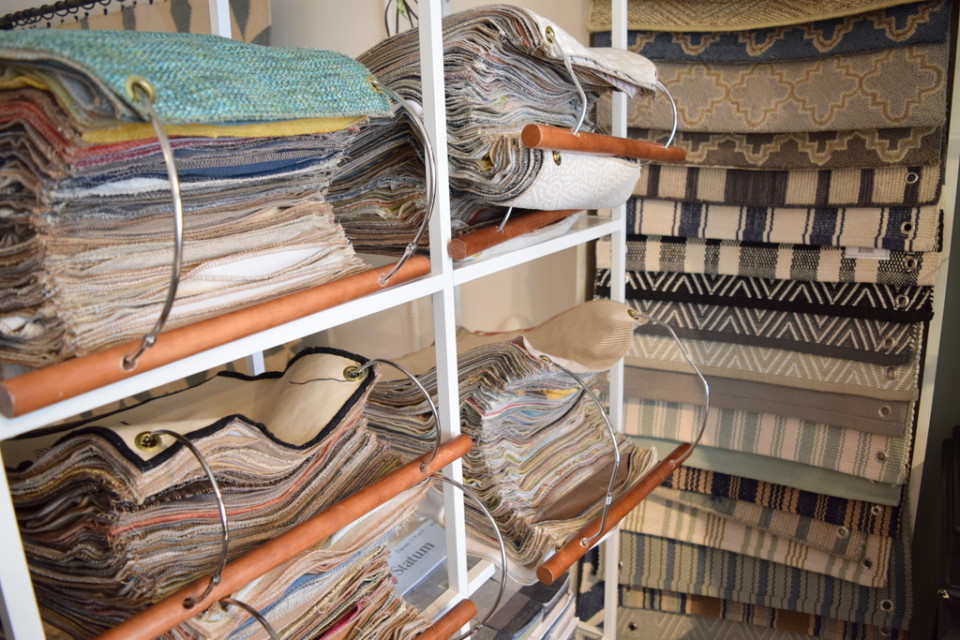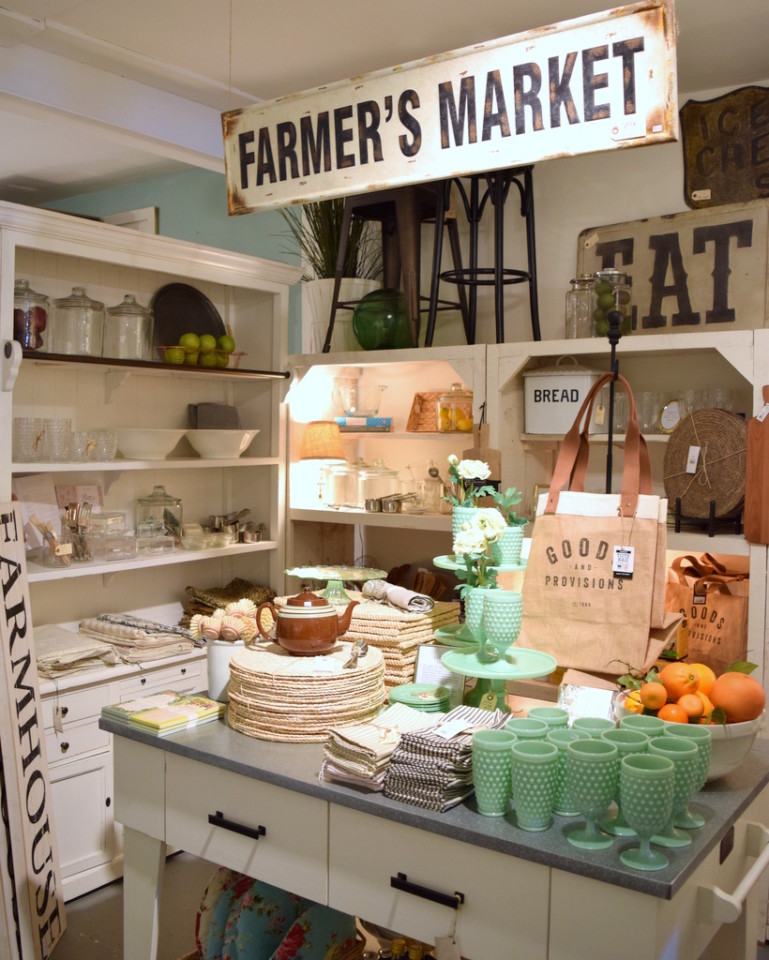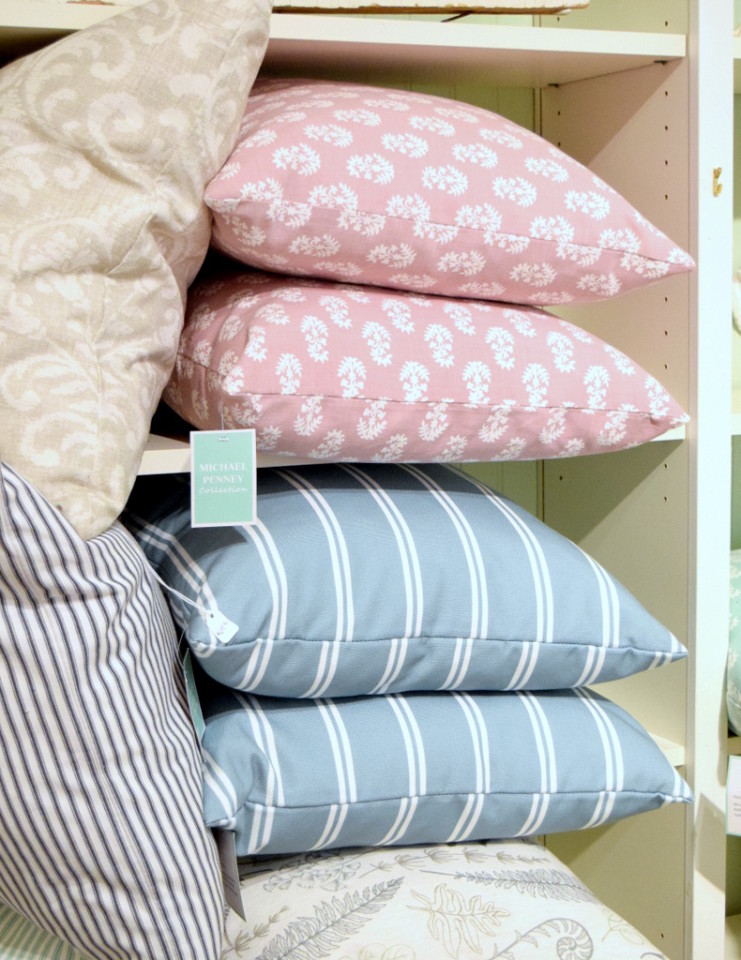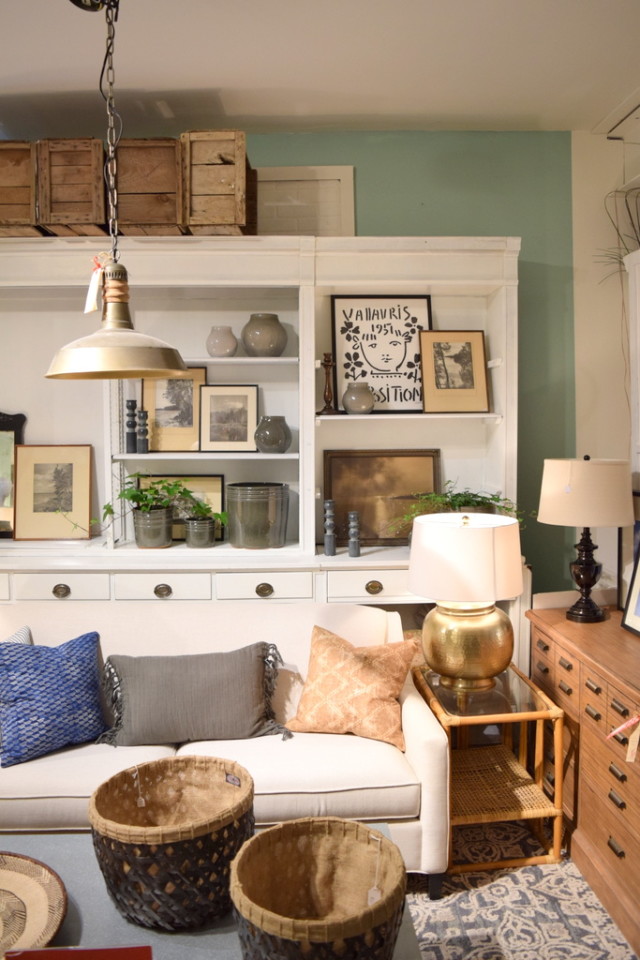 "Looking back at classic design and designers whose work has stood the test of time.  This is what I aspire to." he says. The store's name is obviously a nod to his last name but the "& Company" was wishful thinking at the beginning, Michael said, but eventually came true!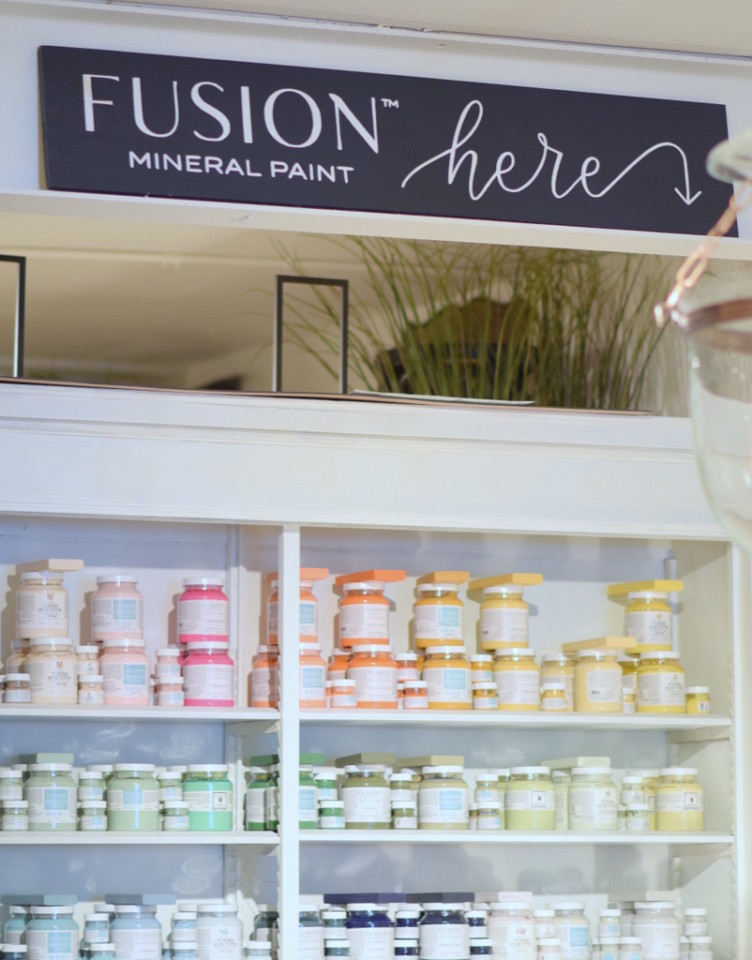 Nestled in Penney & Co. is a collection of Fusion Mineral Paint featuring Michael's own line with Fusion, the Penney & Co. collection which features some signature colors like Heirloom, Picket Fence and the extremely popular Lichen. When asked how Michael got involved in DIY and furniture painting he said, "I had a very special Aunt who was a real decorator and DIY'er and she showed me the ropes back when I was a kid.  I was transforming old dressers and nightstands by the time I was 12…I think!"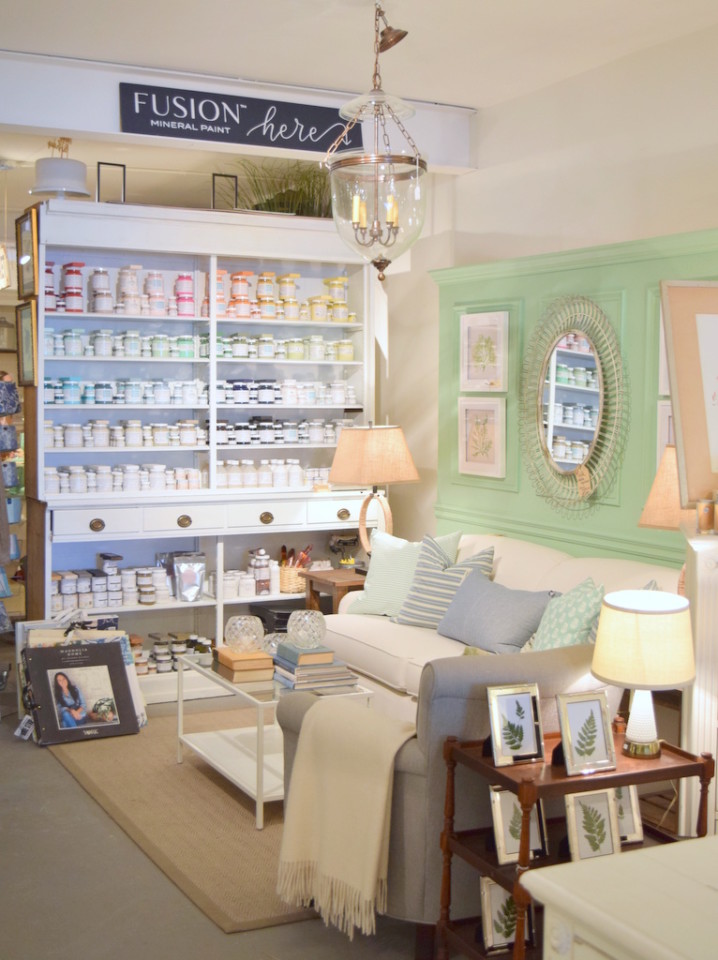 He discovered Fusion Mineral paint through a customer of his, who told him about it way back in the first year of its launch. Because he's always been one to repaint old pieces and Michael was intrigued, he connected with Fusion Creator and CEO Jennylyn Pringle and made it happen. The Fusion Mineral Paint Penney & Co. Collection soon followed and the rest is history.
Michael and Jennylyn throwback from when they were just starting to create the collection.
We asked Michael what was it about Fusion Mineral Paint makes it special to him, he replied "So much! The colors! The coverage! The size of the jars! The fact that it's Canadian!"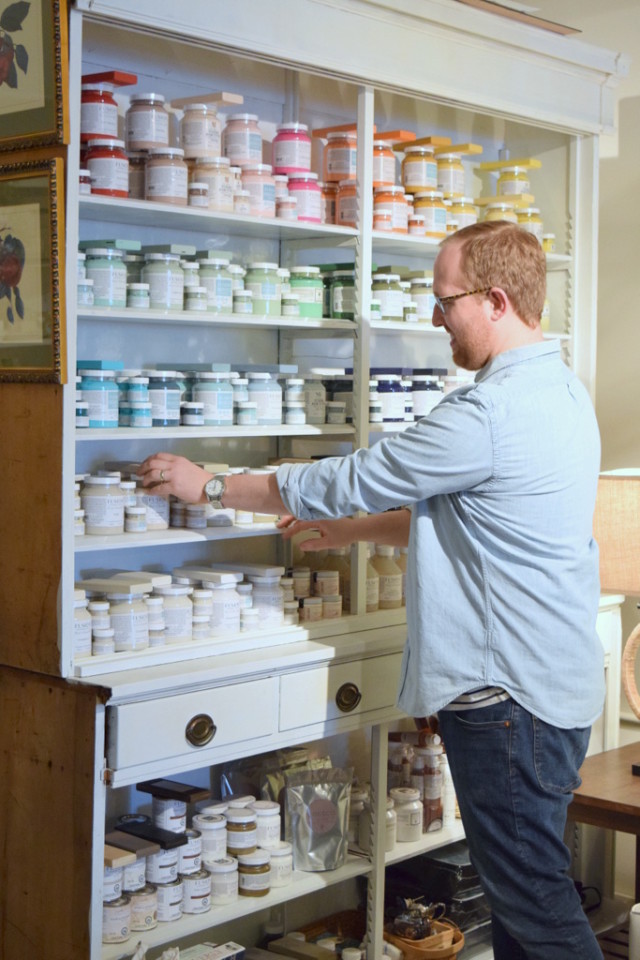 "Fusion is a family-run Canadian business with a good heart that truly wants to empower people to bring colorful transformations to their lives."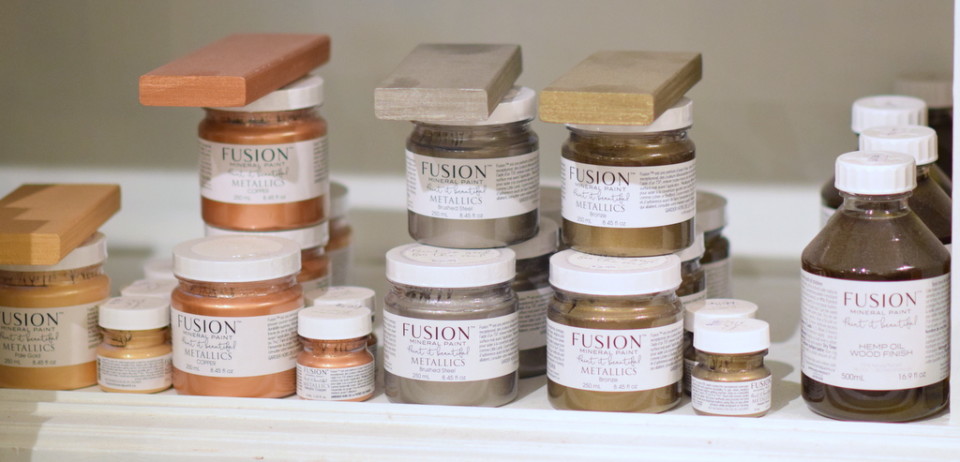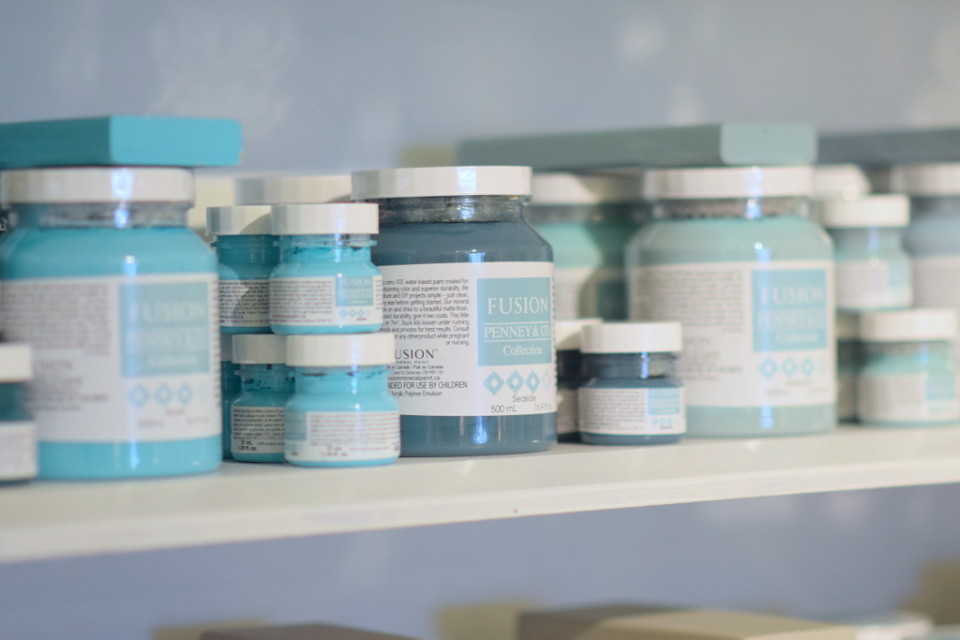 Being an entrepreneur is not without its challenges and and Michael gave some solid advice on how to overcome them for those thinking about taking the plunge into owning their own businesses.
"There are so many challenges. Competition from the big box stores and online shopping to marketing and getting the word out to finding products people really want and can afford.  I would say the best thing to do is think of yourself as your ideal customer and truly seek out those things that you really want and need yourself. Try not to be too influenced by what you think the trends are because if it's not you, customers seem to sense that and don't respond as well."
He also noted, "Follow your heart with the overall road map of what you'll carry and work hard to build a loyal core customer base and hopefully you'll eventually see growth and outlast those competitors."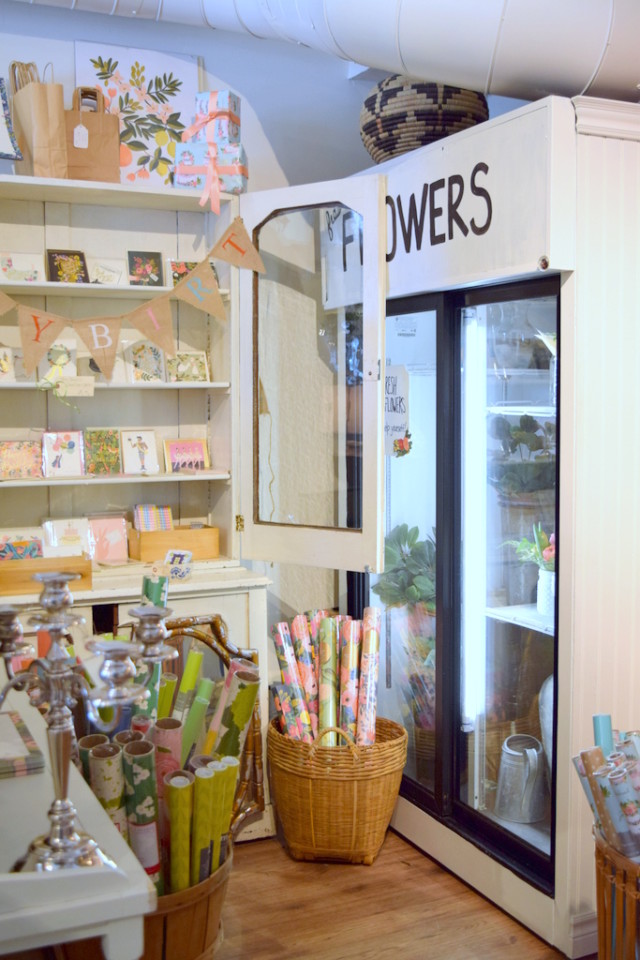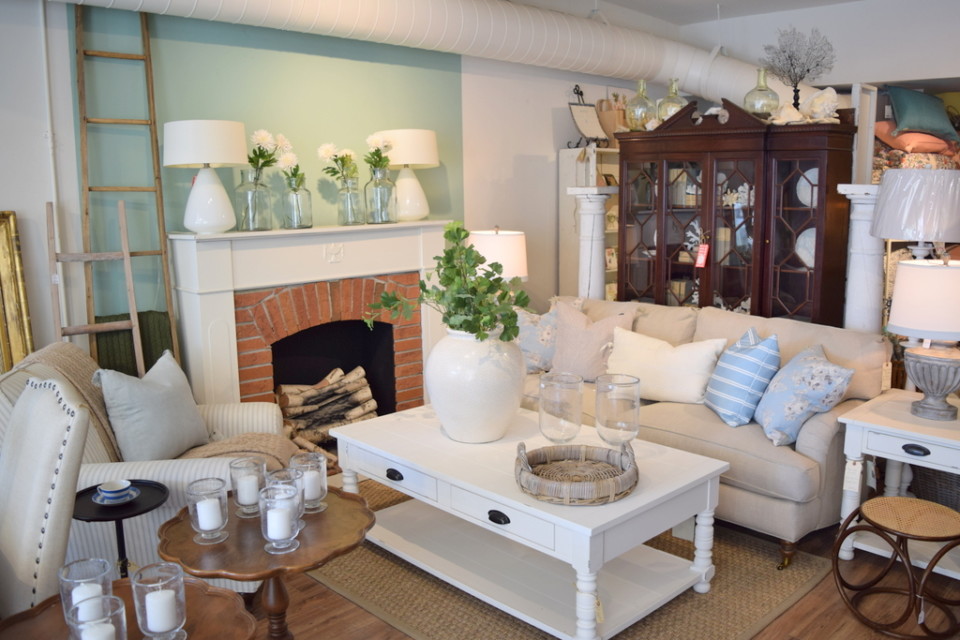 We always love finding out our merchants behind the scenes tales so we asked Michael about some of his funniest Fusion story. "Well twice my employees have created Fusion splatter paint art by dropping full jars on the floor.  And we're not talking about a work space, we're talking inches from expensive upholstery and antiques. I wasn't there for either incident but I was there for the clean up!"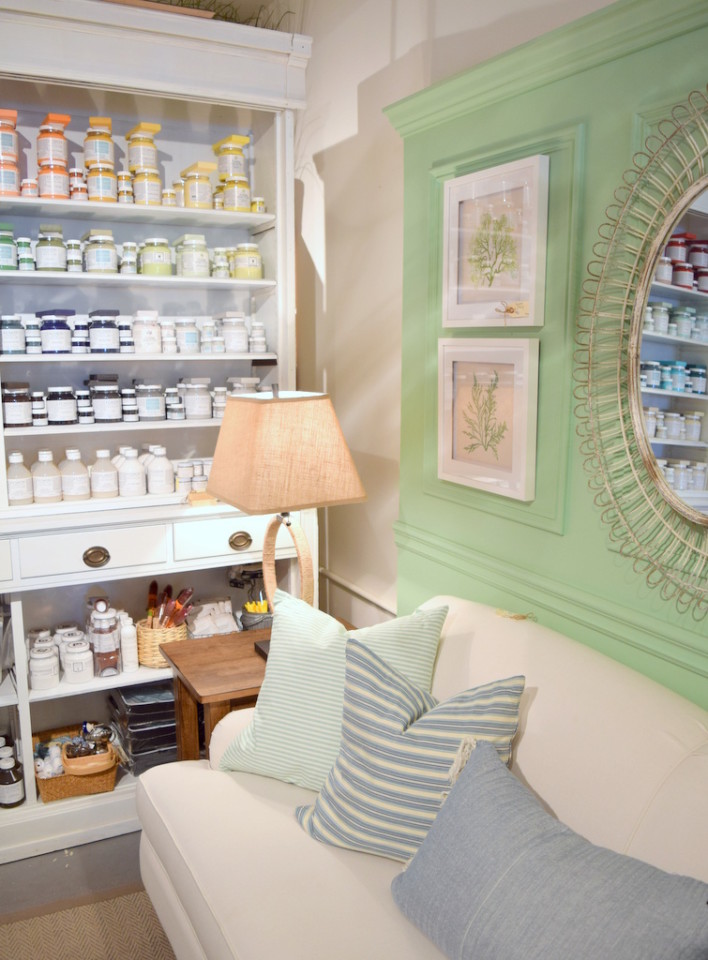 When it comes to Penney & Co's customers, Michael says, "I love it when customers come into the store and say, "I could just move in". I love that we create the feeling of home, of comfort and restful inspiration. We are a design store yes, but I never want it to feel stand-offish or too perfect. We love re-purposing old pieces with Fusion Mineral Paint to give them that time worn feeling. It's these sort of pieces that create the cozy, comfortable essence of home and I love when customers can feel that."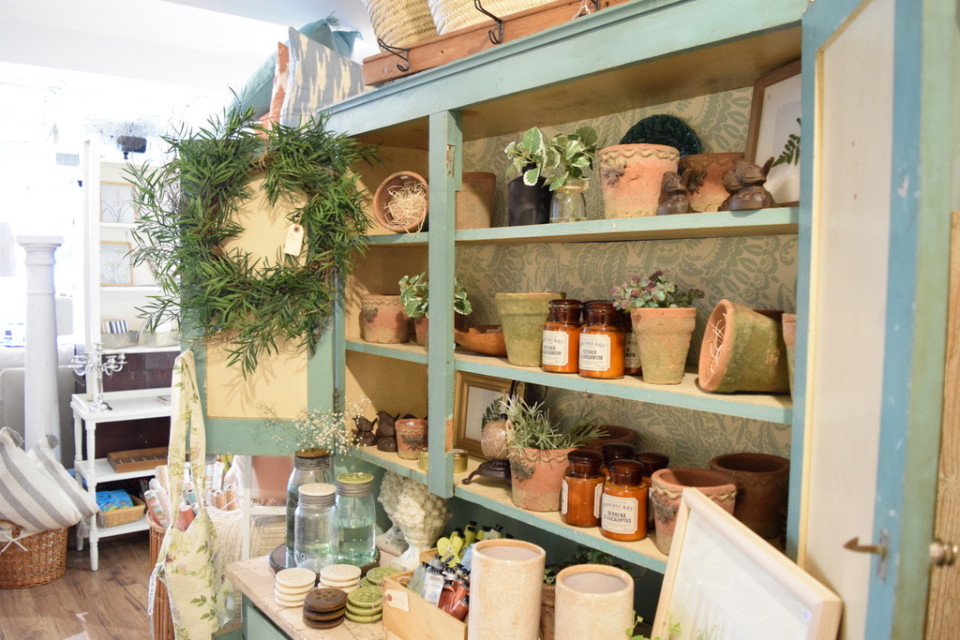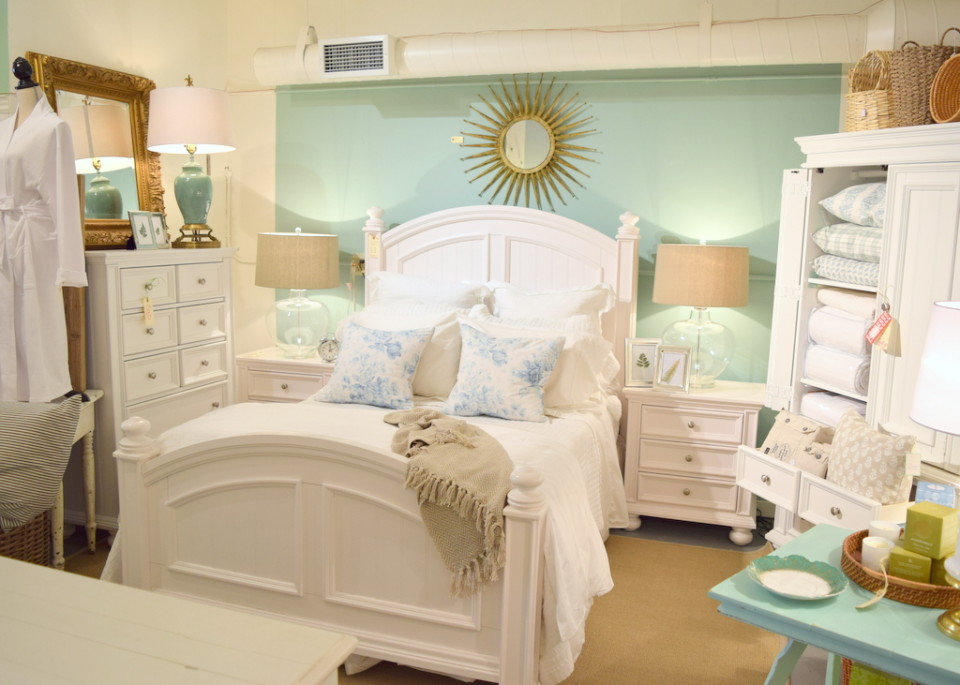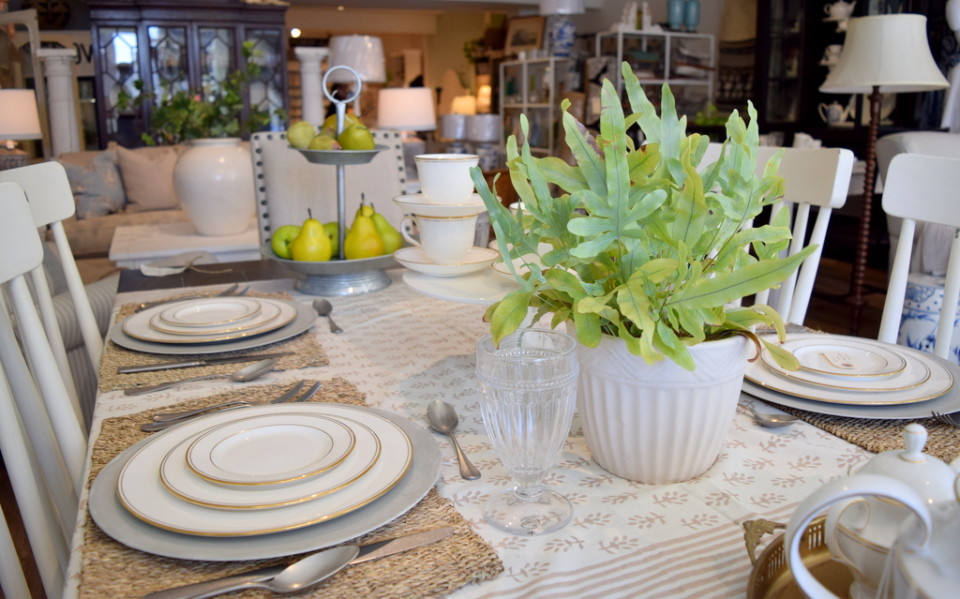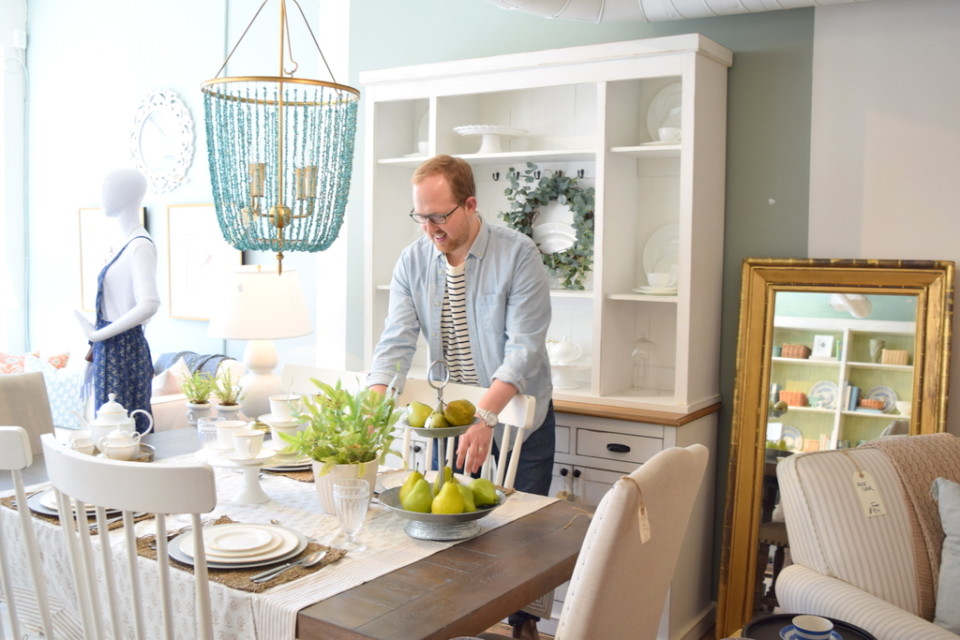 The best business advice he says that he ever received was to sell things people truly want and need. Not only has Michael been able to do that with his finds for his store but he was able to create paint colors that he wanted in his collection for Fusion.
"Well, I've been lucky enough to create many fusion colors and let me tell you, coming up with the names is one of the best parts! I love a name that is evocative of the color and really paints a mental picture."
"I will share that when I start to come up with new colors, I start by thinking of the end user and wonder to myself, "What colors would our customers really love to transform a piece with?".  I look to history and to nature next for shades and tones that are timeless and elegant. And then I have the fun of coming up with names on little pieces of paper and whittling them down. I'm so lucky to work with Jennylyn and Fusion on creating new colors to share with the world!"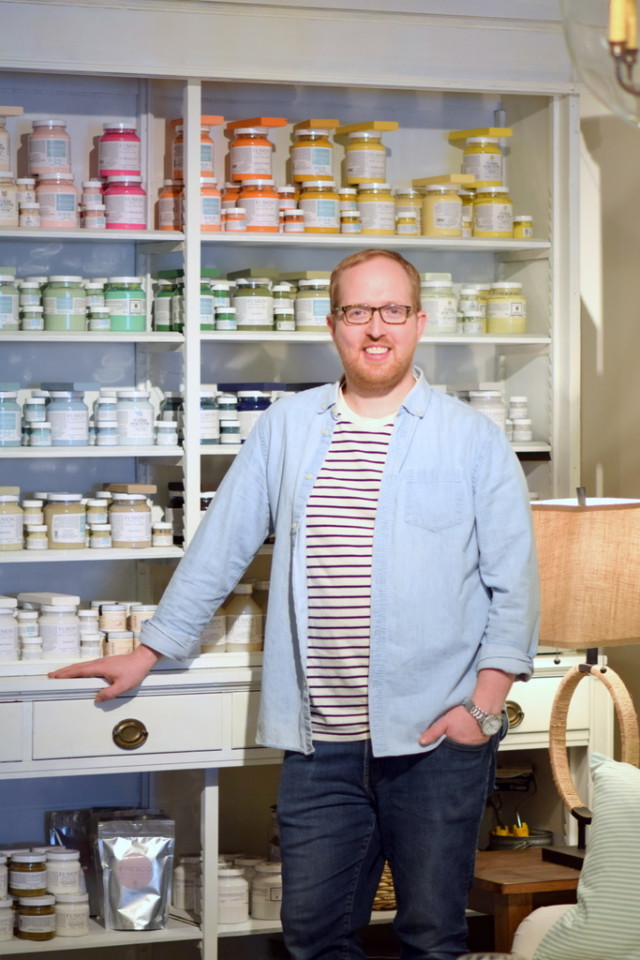 FUN FACTS
FAVORITE FUSION PAINT COLOR AND WHY?
It's so hard to choose but I think it's probably Brook because I love the soothing watery quality and the vintage vibe.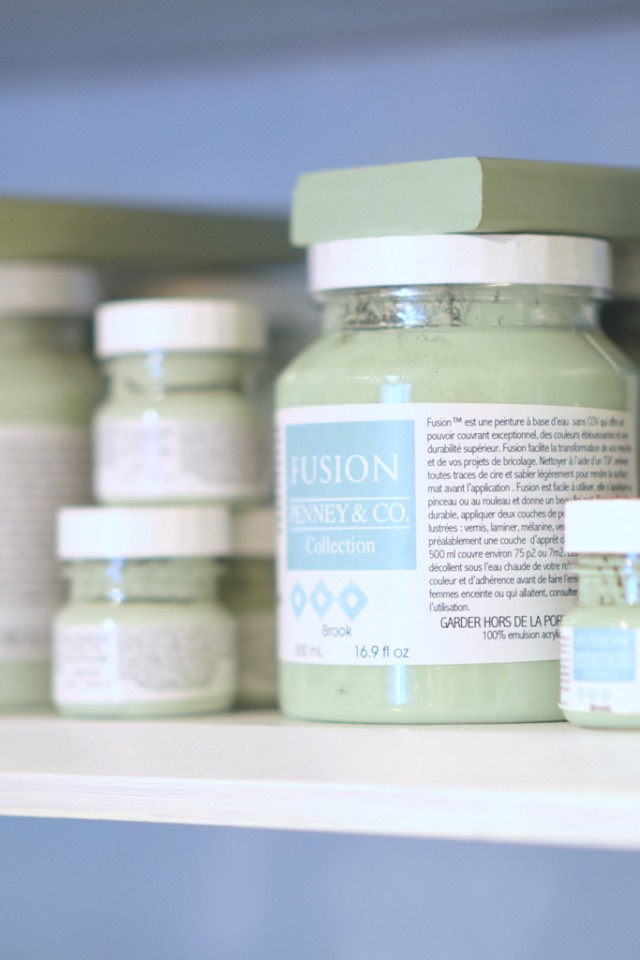 FAVORITE NON-PAINT FUSION PRODUCT
The Staalmeester brushes with their chiseled tips for getting into all of those details no sweat.
MOST CHALLENGING PROJECT
A giant china cabinet. The outside was Inglenook, the inside Casement. It had tons of shelves and carved details and fretwork.  It seemed daunting but because the paint covered so well it wasn't as bad as I feared.
STRANGEST THING YOU EVER PAINTED/FUNNIEST PAINT STORY
When I was a teenager my parent's friends commissioned me to paint a set of antique chairs with all primary colors. Each section of the chair had to be a different color from the seat to each spindle, to the legs etc.  It took forever and tons of painters tape and in my mind looked horrible! I tried to talk them out of it but they insisted and I had to finish. It was the worst!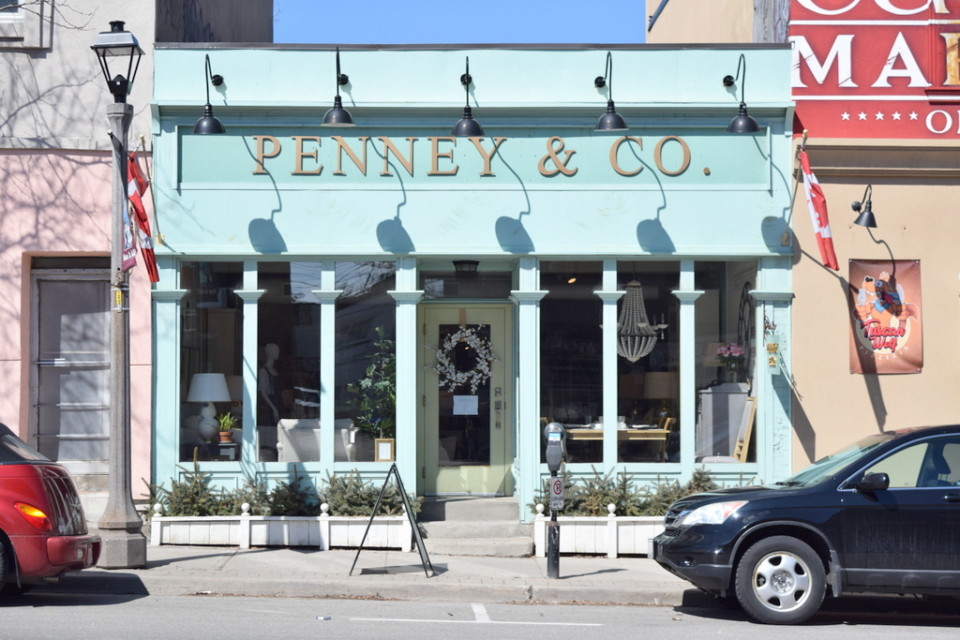 You can visit Penney & Co. at 114 Dundas Street West, Whitby, Ontario. (905) 493-7300
WEBSITE: http://www.penneyandcompanyhome.com/
Connect with Penney & Co. on social media:
PIN IT FOR LATER!