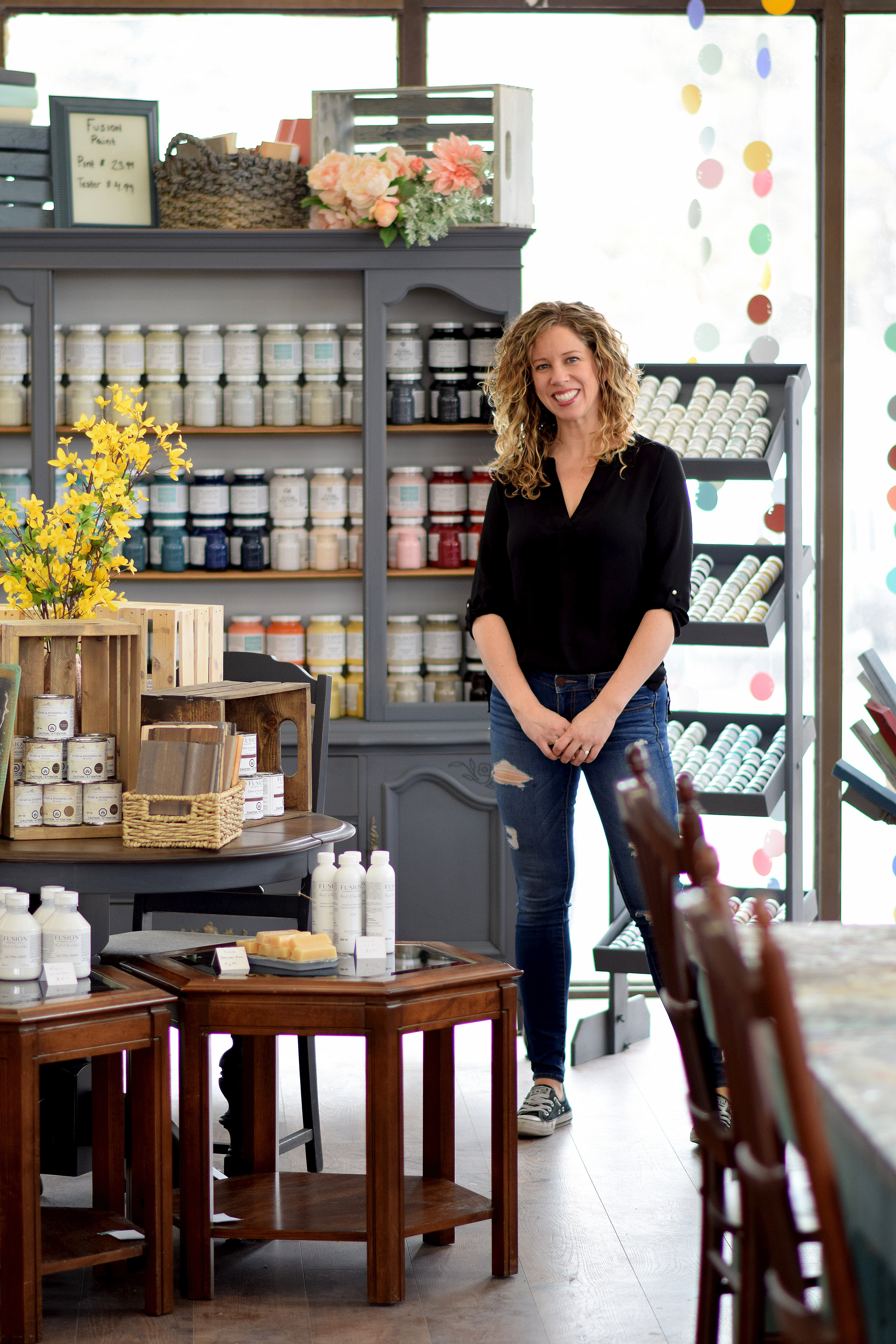 Share:
Fusion Merchants are a huge part of the success of Fusion Mineral Paint. Every month we do our best to feature one so that our customers and audience can get to know the faces and names who are the backbone of our company. For our Fusion Merchant Profile series this month, we get a chance to catch up with Melanie Curley from Mango Reclaimed.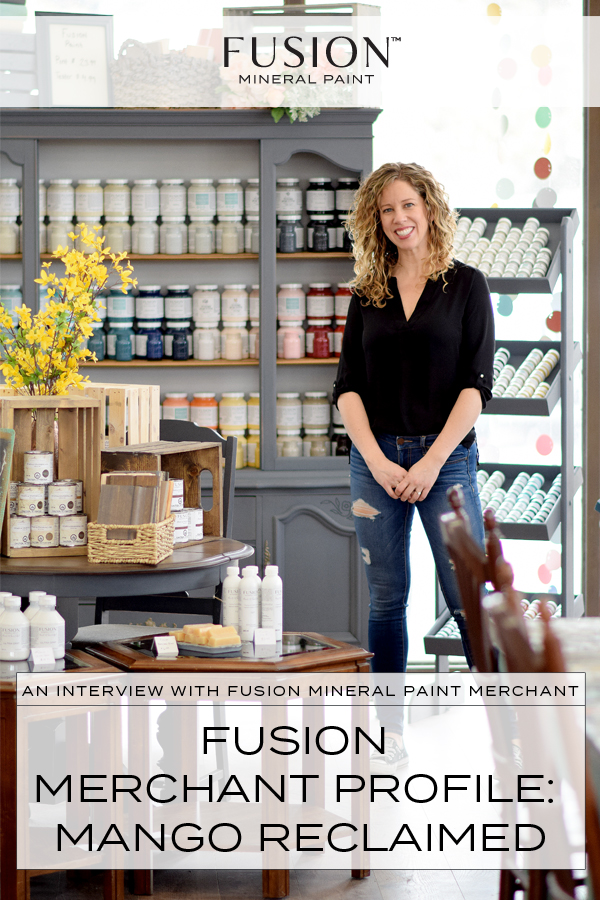 An interview with Fusion Mineral Paint Merchant, Melanie Curley from Mango Reclaimed
ALL ABOUT MELANIE CURLEY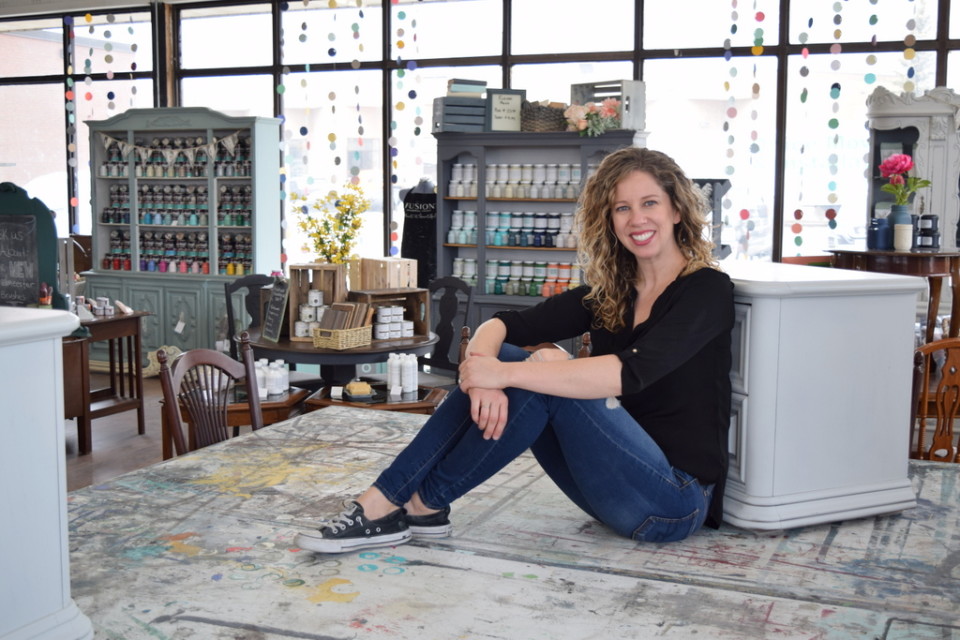 Melanie's love for furniture restyling began organically. She took the hand-me-downs and thrift store buys turned them into pieces that transformed her apartment and subsequent homes. "Years later, I am a professionally trained furniture painter with a vintage furniture studio that has restyled and given new life to over 2,500 pieces!" Melanie says.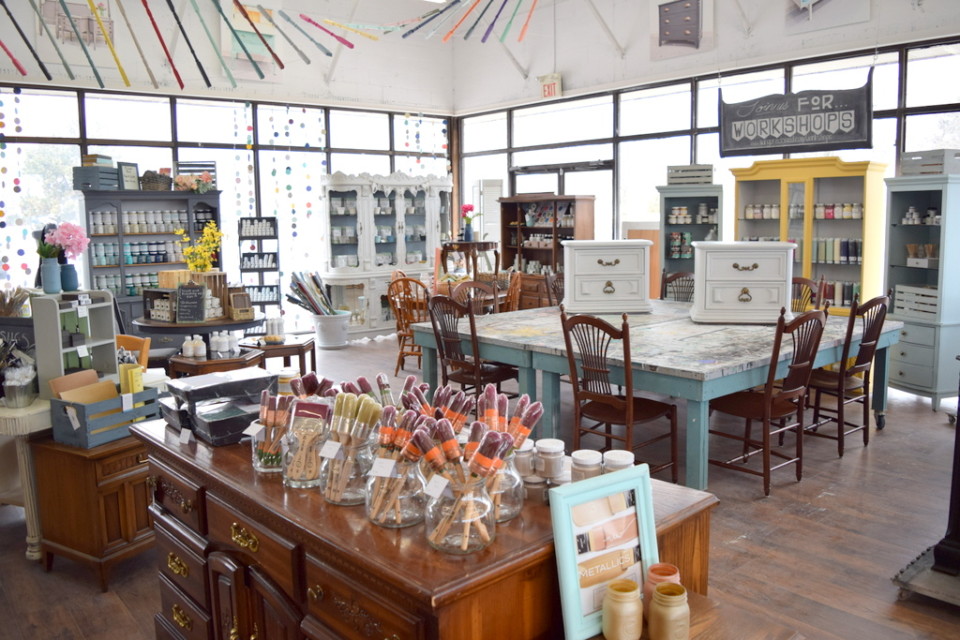 Melanie always had an entrepreneurial heart and knew that someday she would start her own business. "I just didn't know what that was or if it was even possible", Melanie explained. "A life changing event had me reevaluating everything I knew and that's when I realized that I had nothing to lose, so I jumped in. I attended some continuing education in small business, wrote a business plan (which has changed a million times) and just got down to it! Six years later and I haven't looked back once!"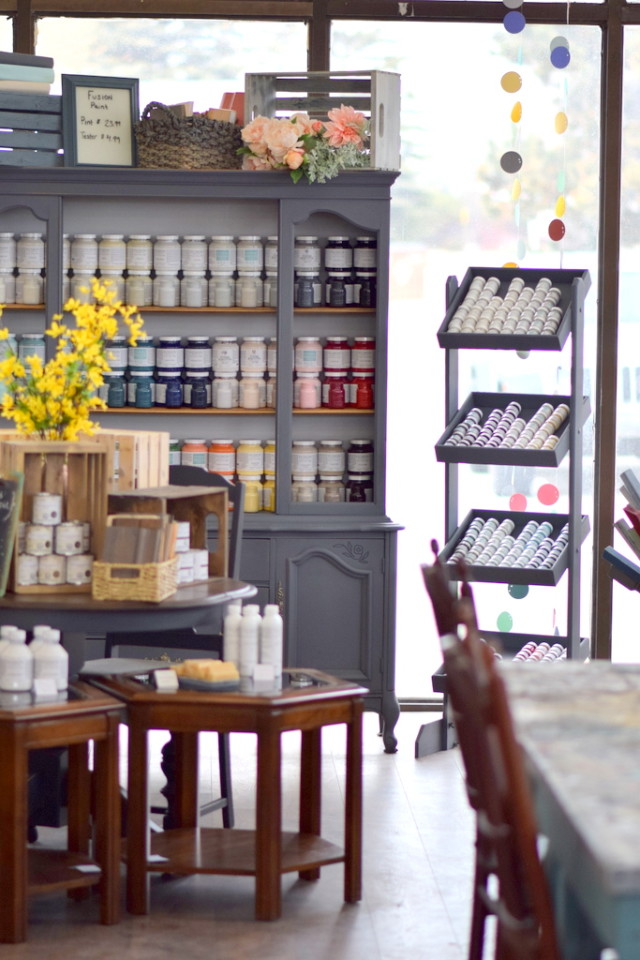 Thus, in 2013 Melanie's business, aptly named Mango Reclaimed, was born. Mango Reclaimed is a vintage furniture studio in Whitby, Ontario, Canada. Their showroom and studio are connected which creates an this amazing open and inviting atmosphere. Melanie says, "We've been told that our studio is like Pinterest in real life!"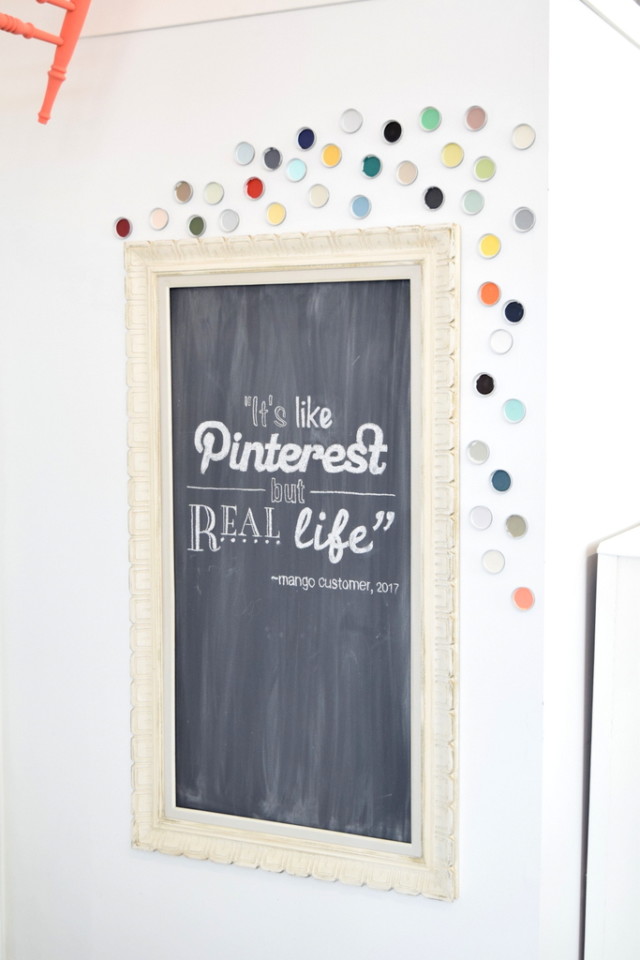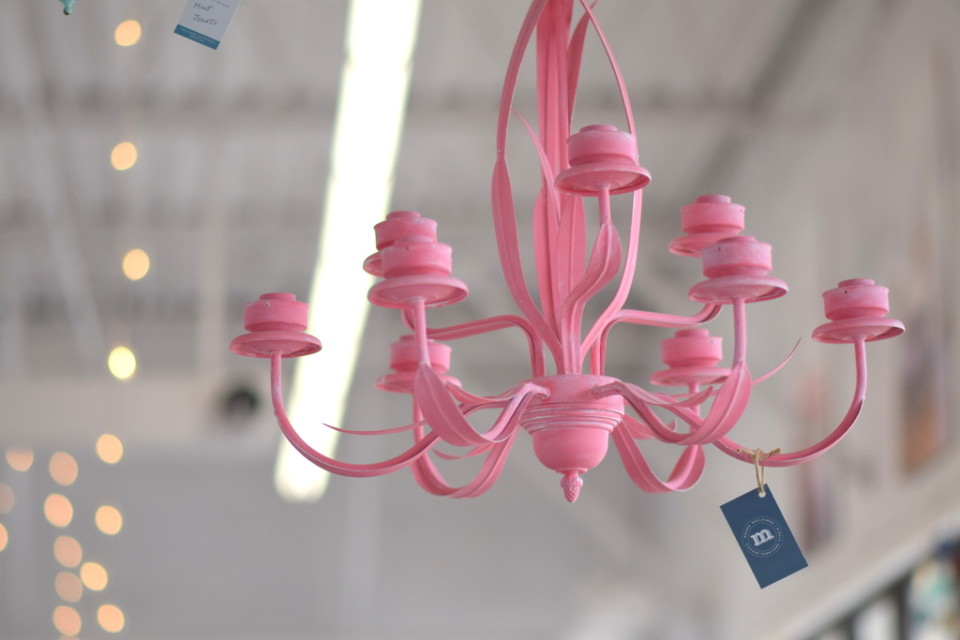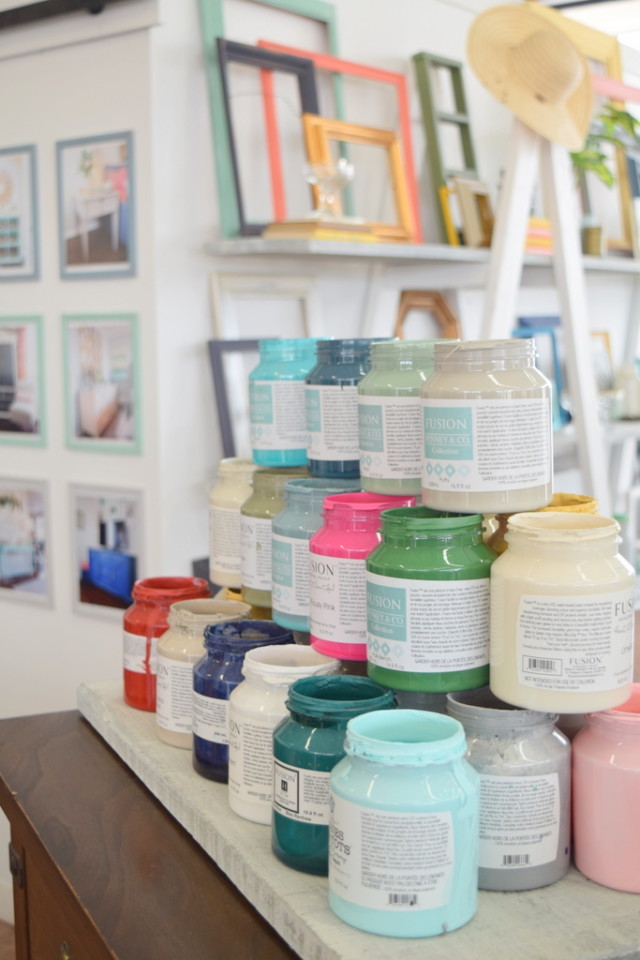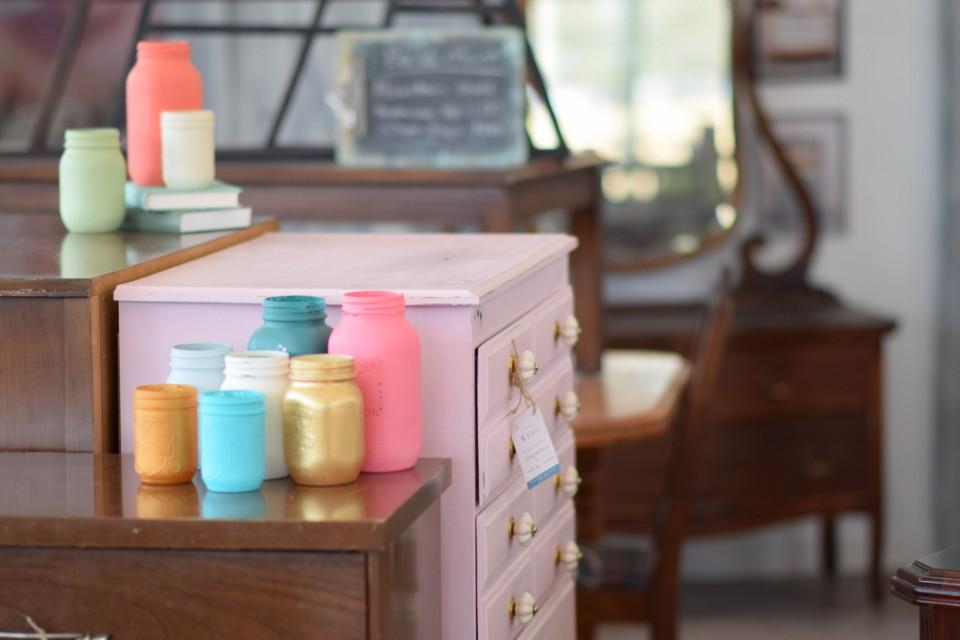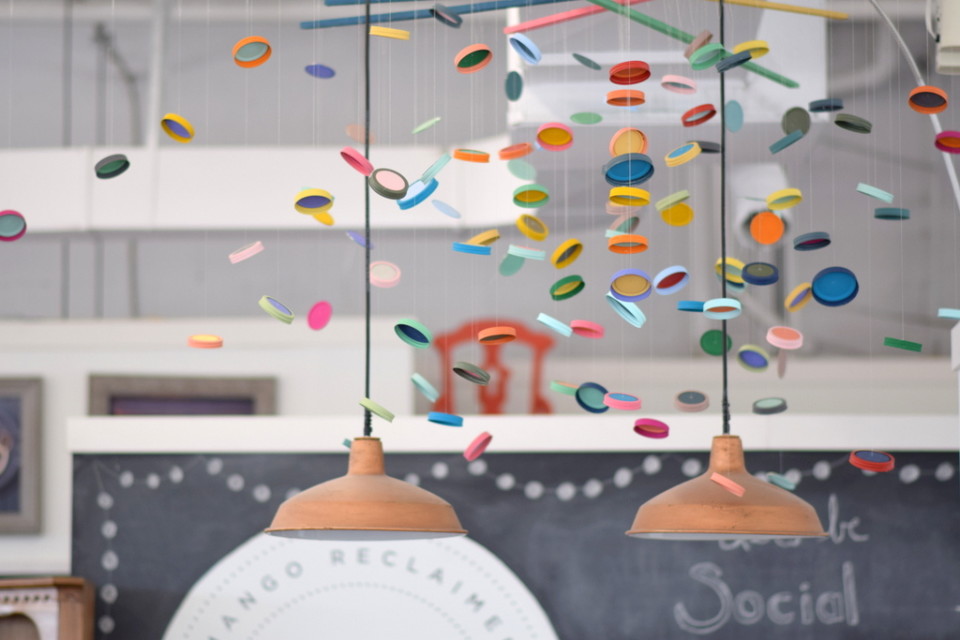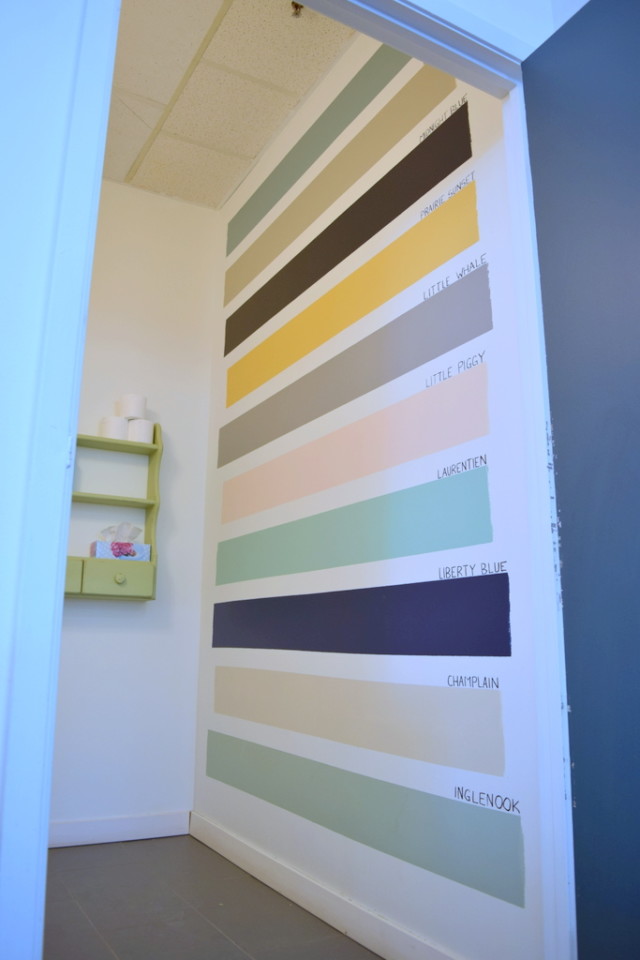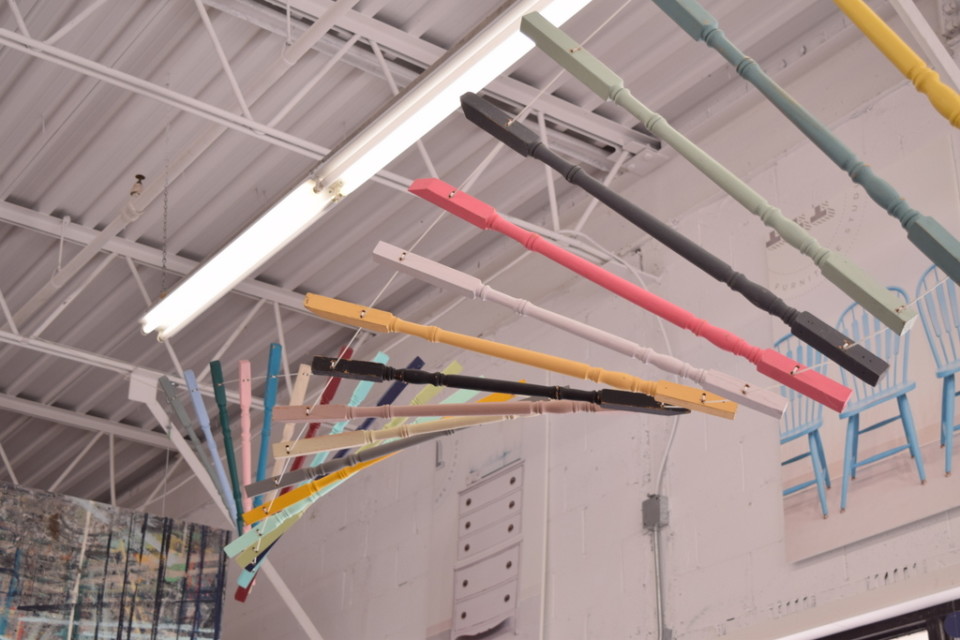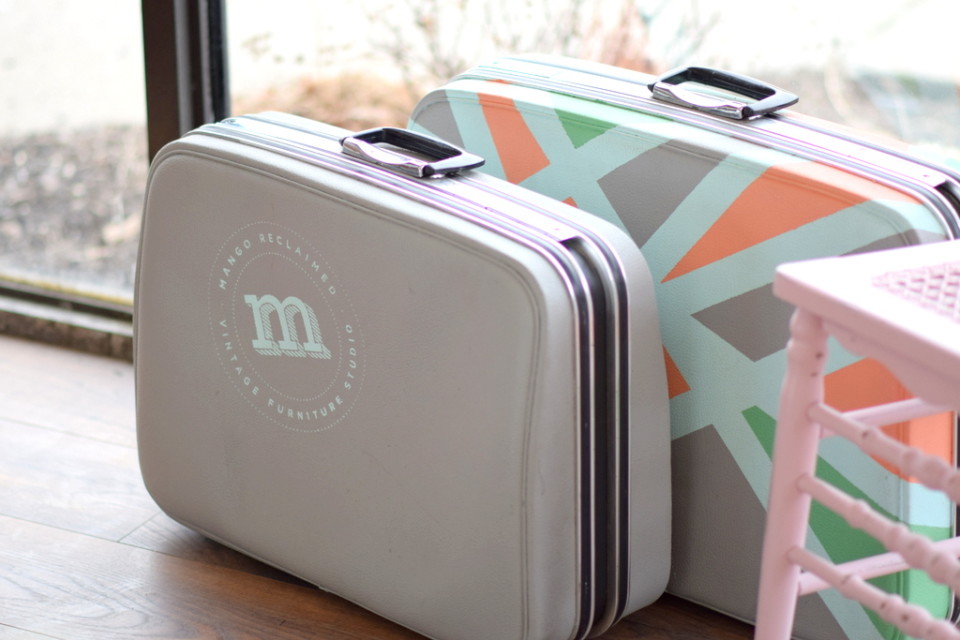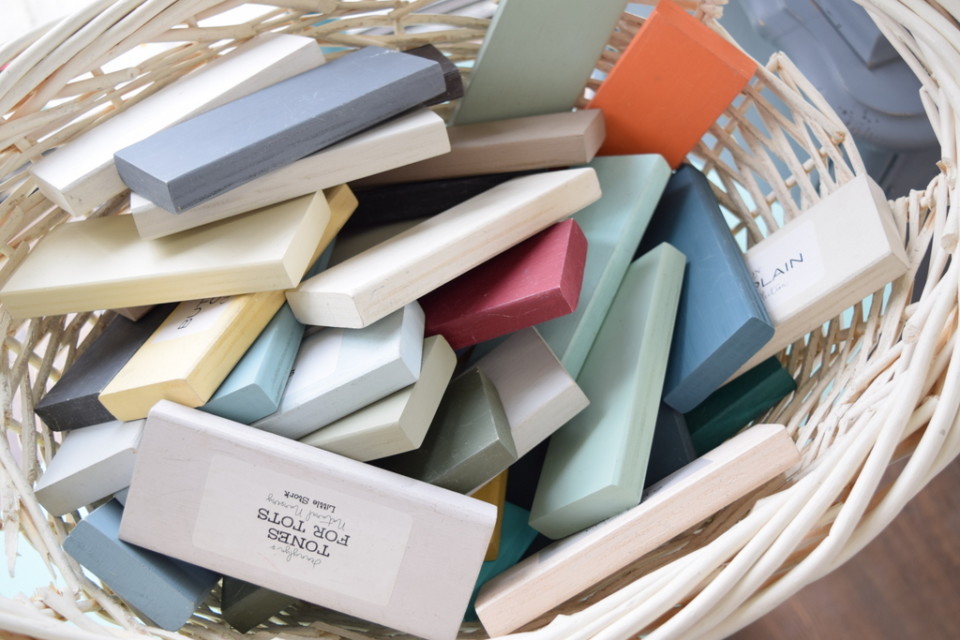 One of the questions Melanie gets asked a lot is about her unique store name. "'Mango' is a nickname that my late husband used to call me. It started almost 18 years ago when we were travelling south east Asia together. My family and close friends still refer to me as Mango."
Melanie goes on, "It's been over 7 years since I lost Glenn and every single day I miss him. I am lucky to see his handsome eyes in the face of my son. 'Reclaimed' in terms of 'Mango Reclaimed' has two meanings. Of course reclaiming furniture is what we do, however it really refers to the fact that starting this business was a way of reclaiming my life and myself while grieving my husband."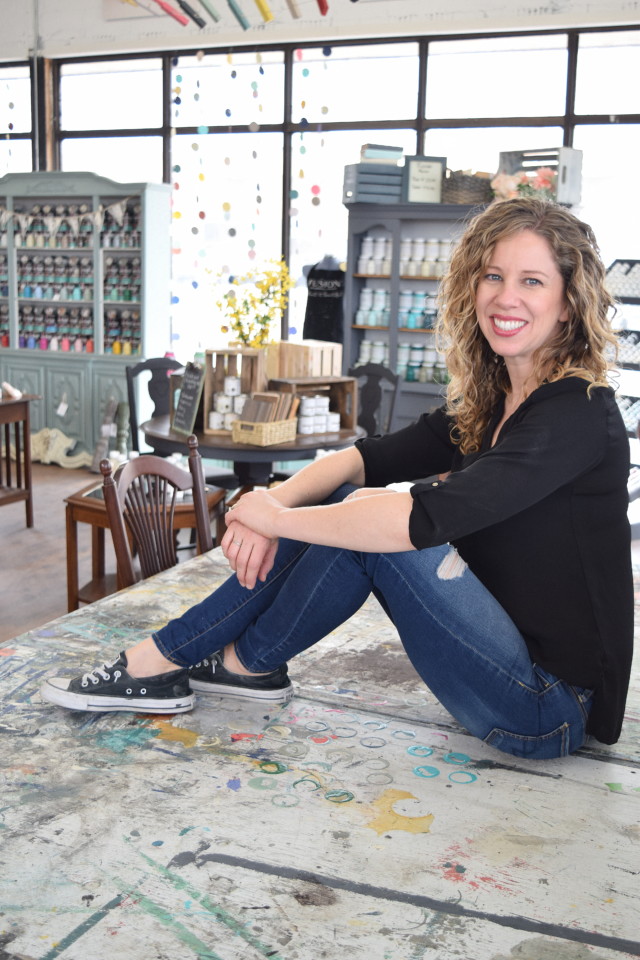 In Mango Reclaimed's huge showroom you can find previously loved furniture that can be purchased 'as is' OR 'custom restyled'. If you like to DIY, they have everything you need.
On top of all of this, they have a great line up of both project based and information based workshops. Any questions you have about furniture restyling, the staff at Mango Reclaimed has a ton of knowledge and love sharing it with their customers!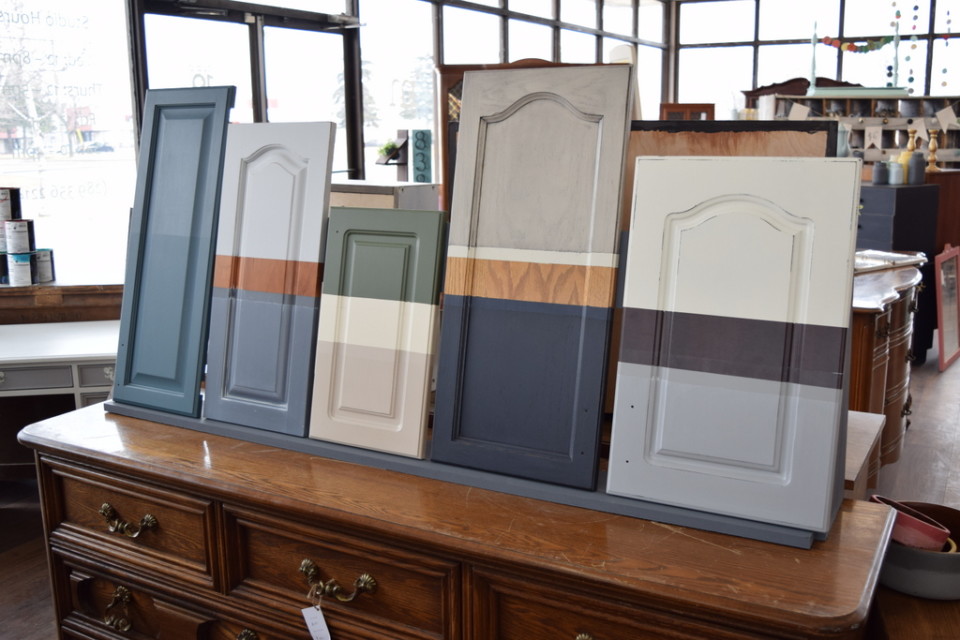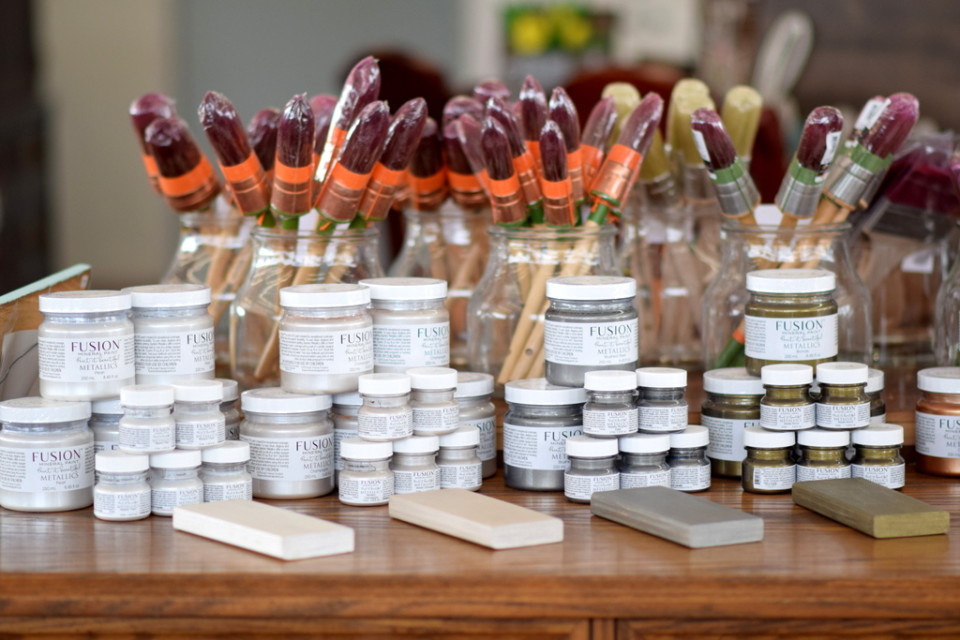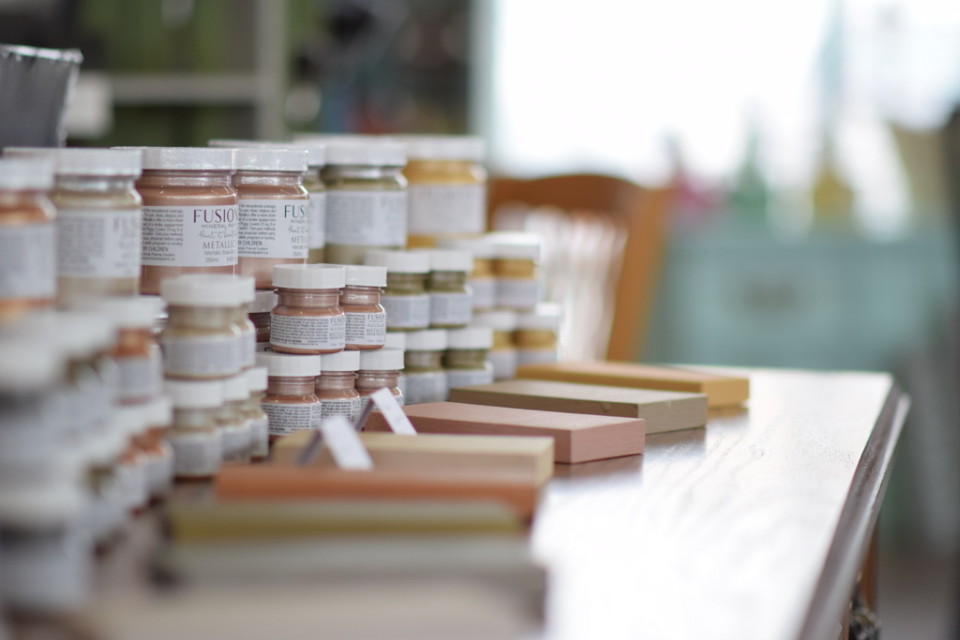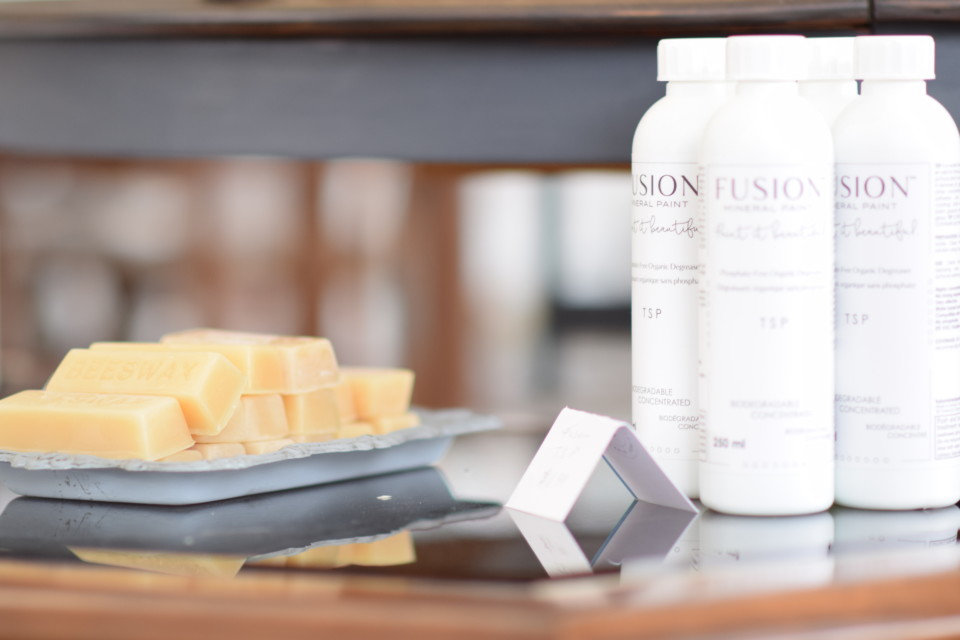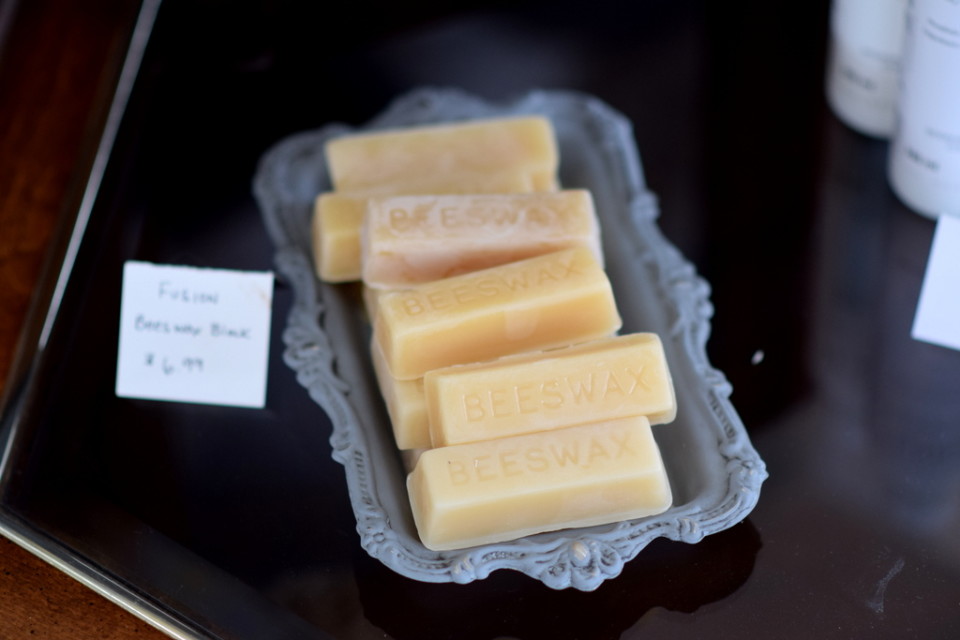 "We have the best team!", Melanie says. "I've been so lucky to acquire amazing, friendly, hard working and enthusiastic employees. Our team works great together and everyone is truly excited about the projects we work on and the customers we get to help!"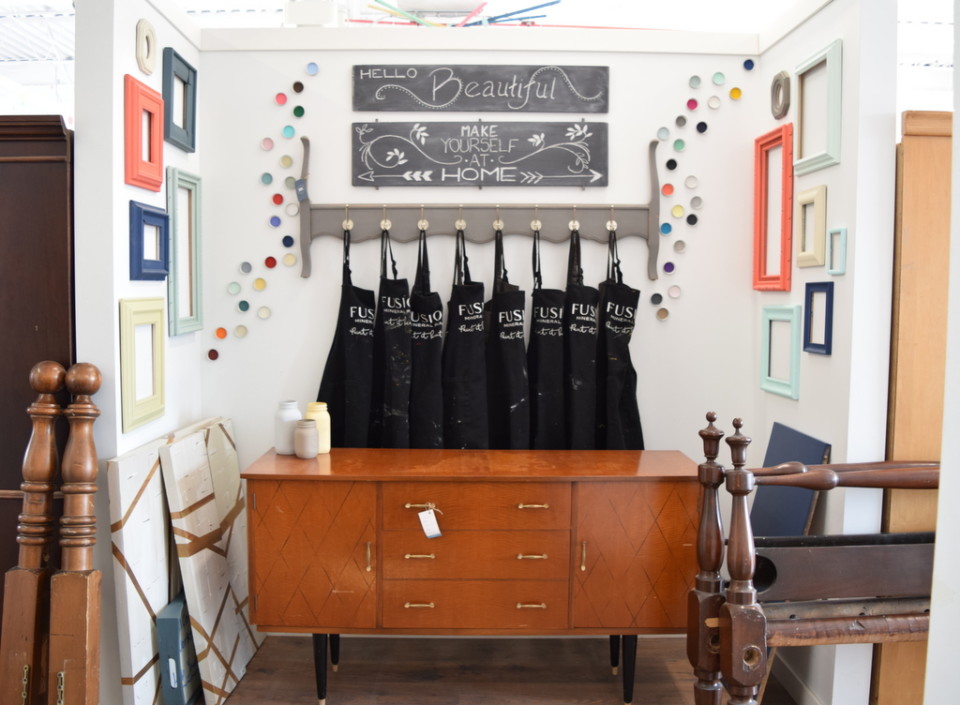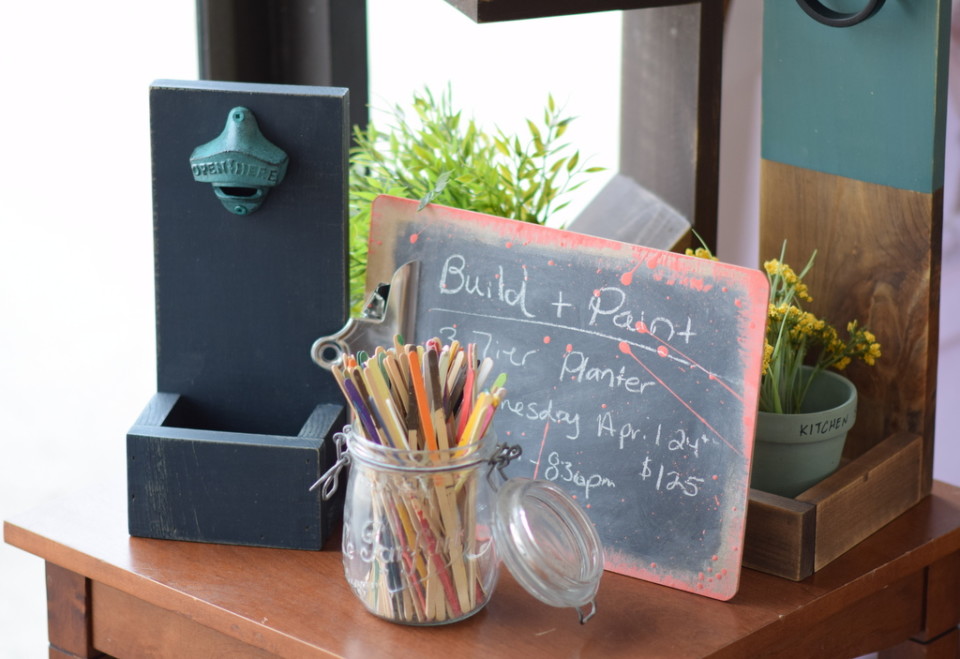 They have also have carried Fusion Mineral Paint since the the time it was launched. When asked why they got it right away, Melanie explained that she was part of the Homestead House retailer family and as soon as it came out, they wanted it in the store.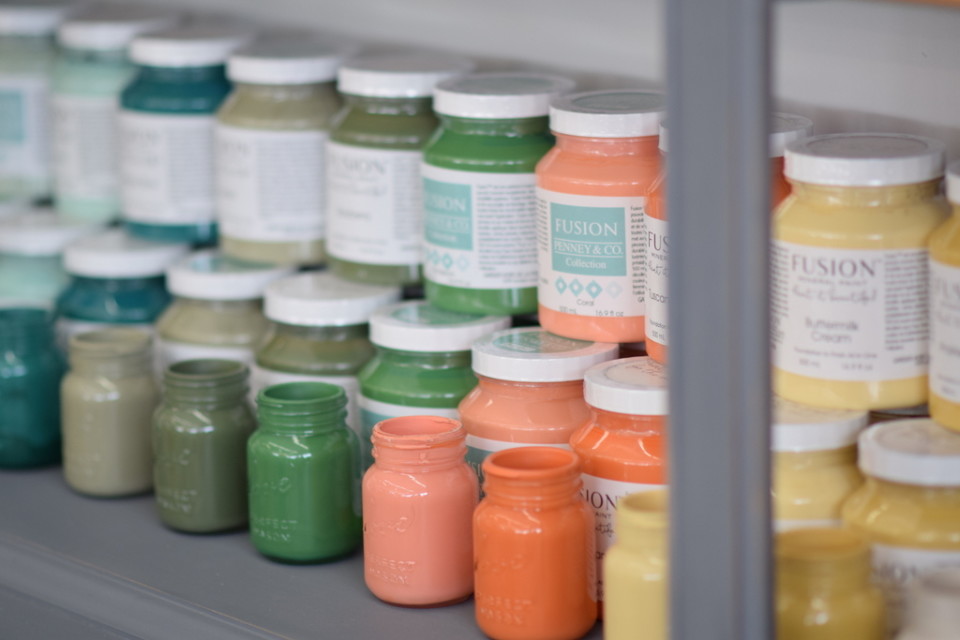 "We love the built in finish with Fusion! There are some projects that you just want to get done quickly and for those we always choose Fusion! It's amazing how easily you can give something a whole new look and we often find ourselves saying "Well that was easy, why didn't we paint that sooner!"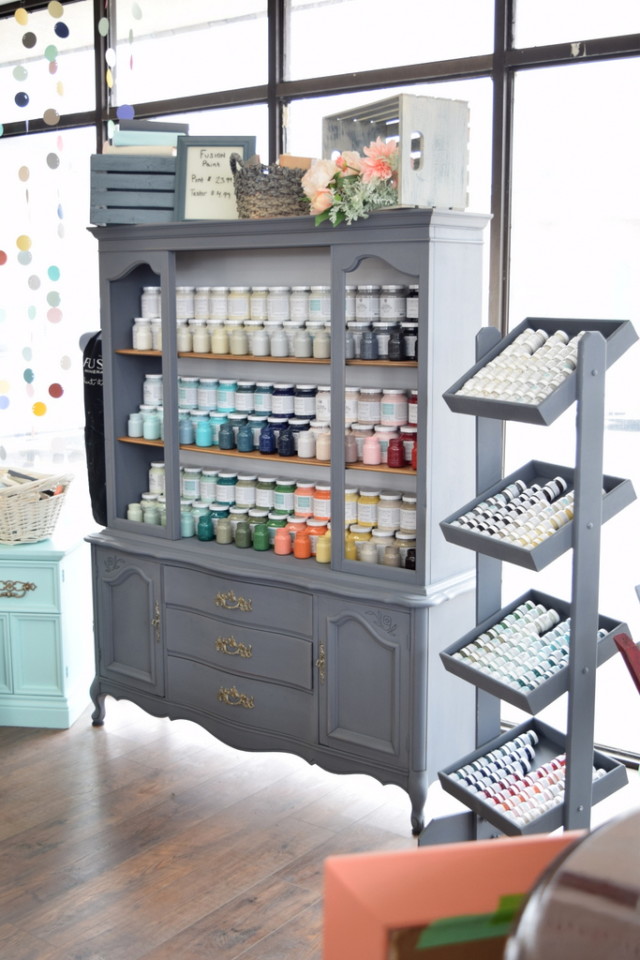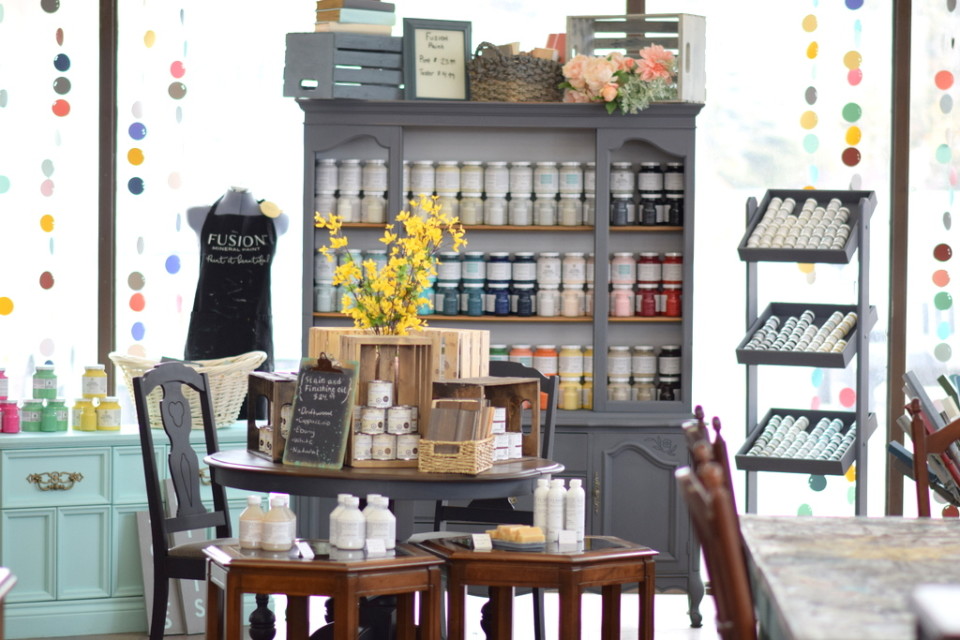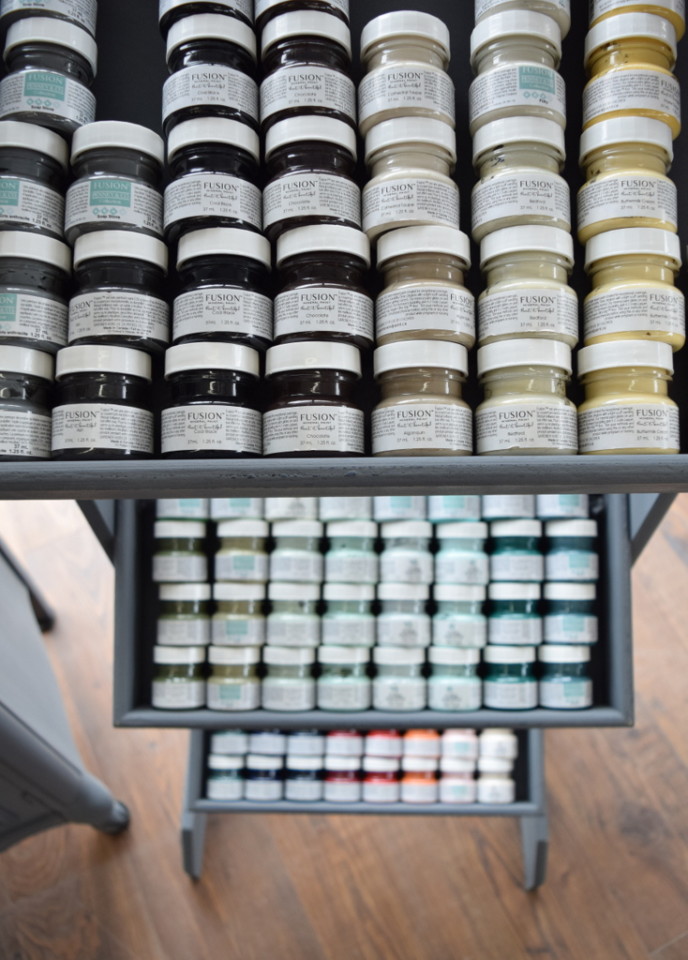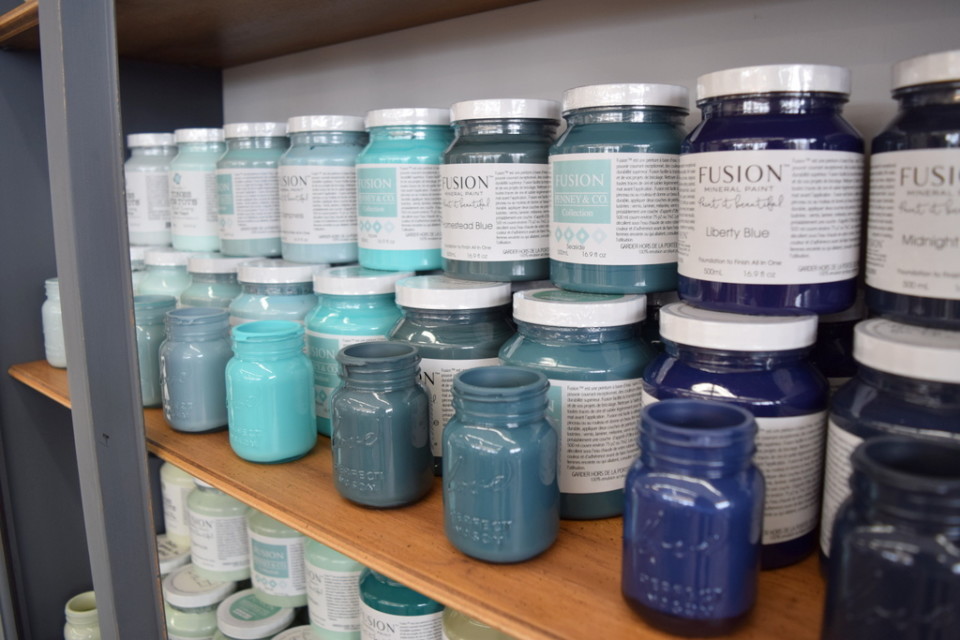 As for being a member of the Fusion family, "It's wonderful to be a part of such a supportive and caring community of retailers!" Melanie says. When asked about the best painting advice she's ever received, Melanie ponders, "I'm actually not sure about the best advice I've ever gotten but the best advice I like to give is to stick with your vision! I tell our customers this all the time. Sometimes paint projects get uglier before they get better!" She laughs, "But don't stress out stick with your vision and it will always work out!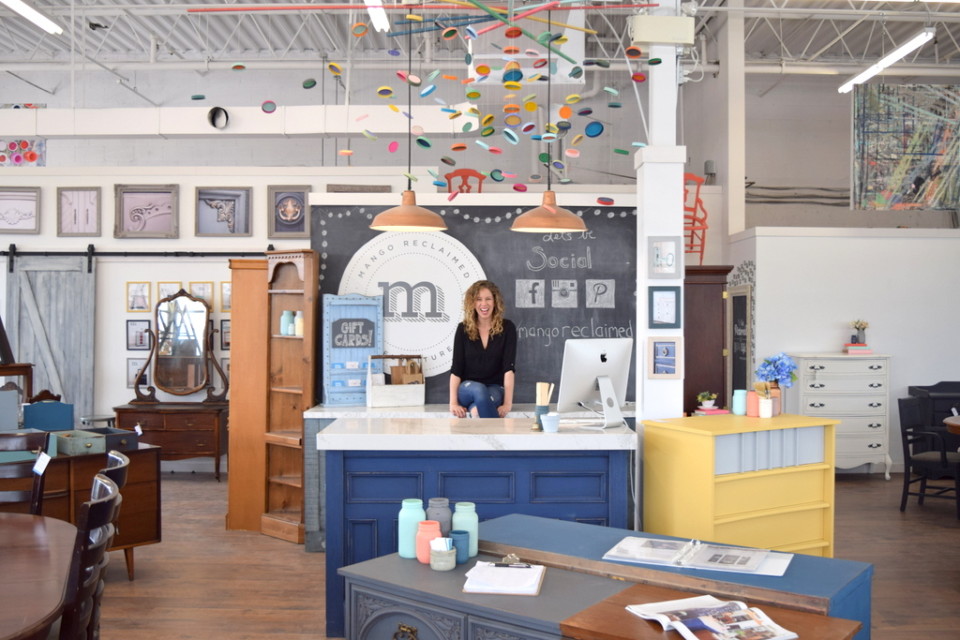 Fitting advice from Melanie, who is a shining example of how following her own vision led to a new possibilities and a reclaimed life. We are so thankful to have Melanie, Mango Reclaimed and their team as part of our Fusion merchant family.
Fun Facts
FAVORITE FUSION PAINT COLOR AND WHY
Favourite Fusion colour…of the day, LOL! Because it changes all the time, would have to be Midnight Blue. I can't get enough of this rich dark blue – and the coverage is fantastic!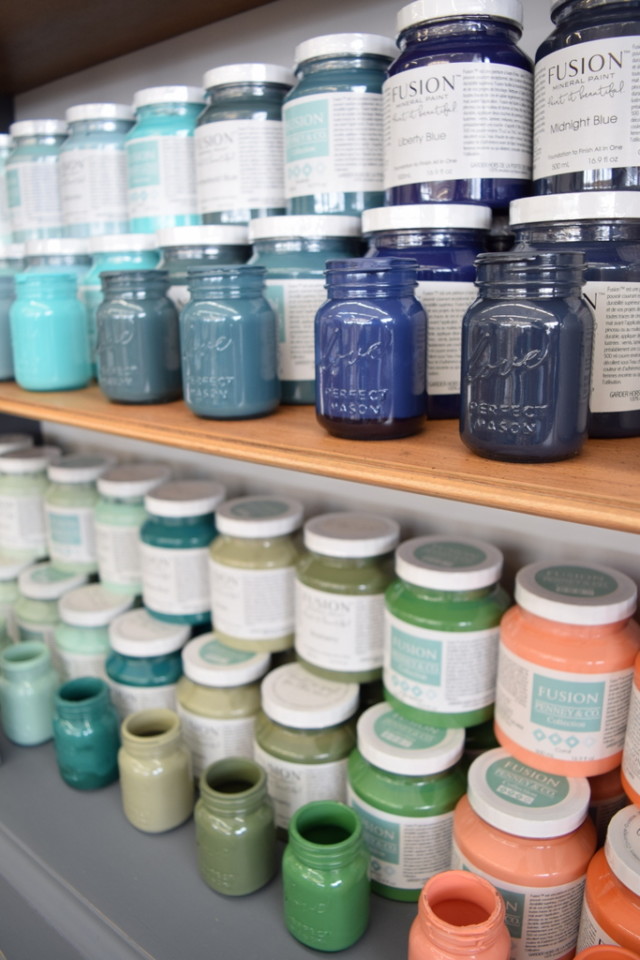 FAVORITE PAINTING TOOL
We love using a good quality synthetic brush and the microfiber rollers – they make painting with Fusion so easy!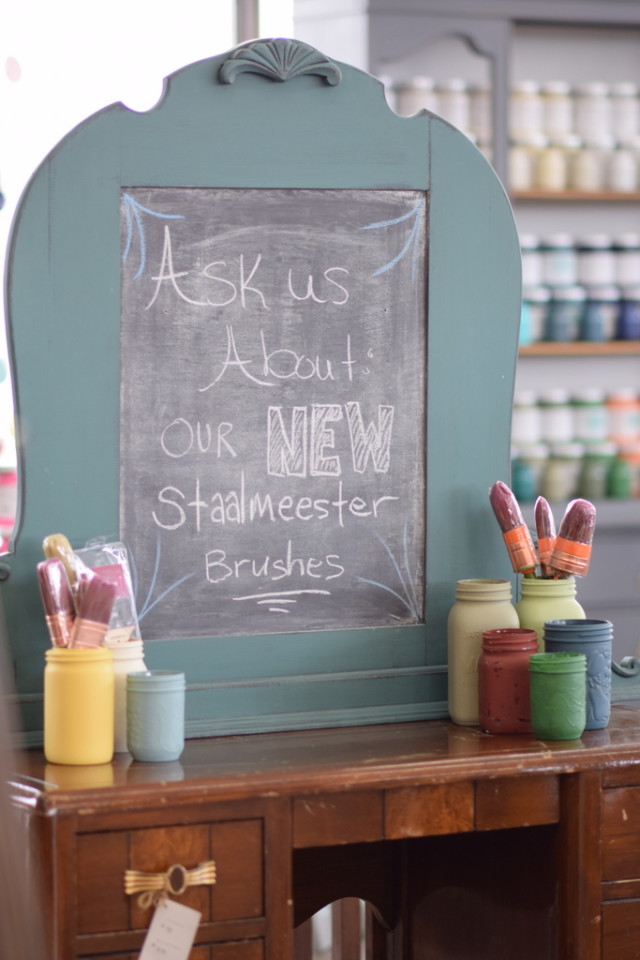 FAVORITE NON-PAINT FUSION PRODUCT
Favourite non-paint Fusion product is probably the black wax. We put this on almost everything – it adds so much depth when applied over medium and dark paint colours! Oooh but I also LOVE the stain and finishing oil! This stuff is a game changer! We love using this on tables and desks to really show off the original wood grain! It pairs perfectly with a painted table base!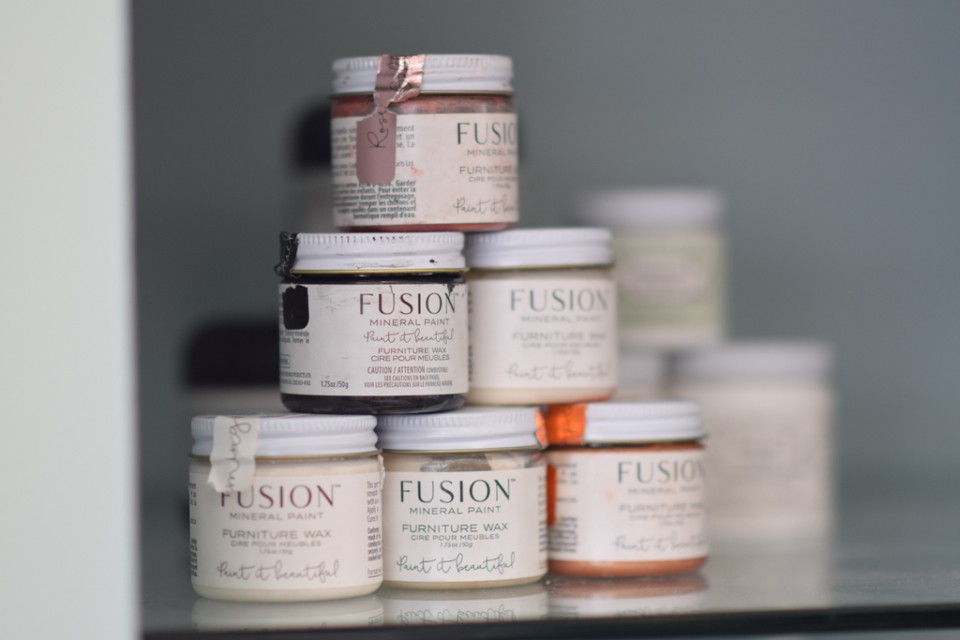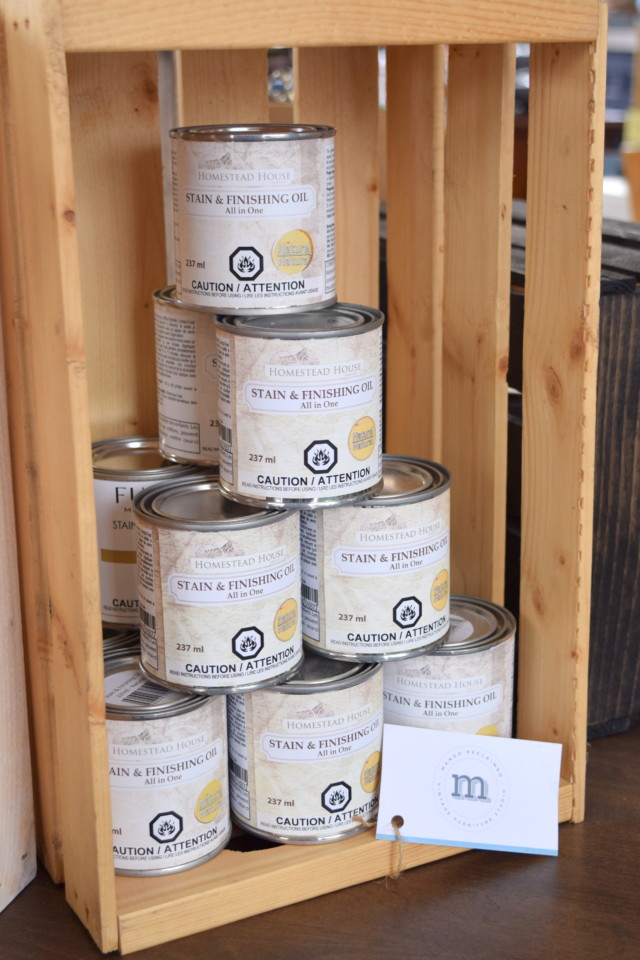 STRANGEST THING YOU HAVE EVER PAINTED WITH FUSION
We painted our fridge! We had a 'not so cute' second hand fridge in our studio lunchroom that needed a serious makeover. So we used ultra grip, and coral Fusion paint and gave her the cutest new look!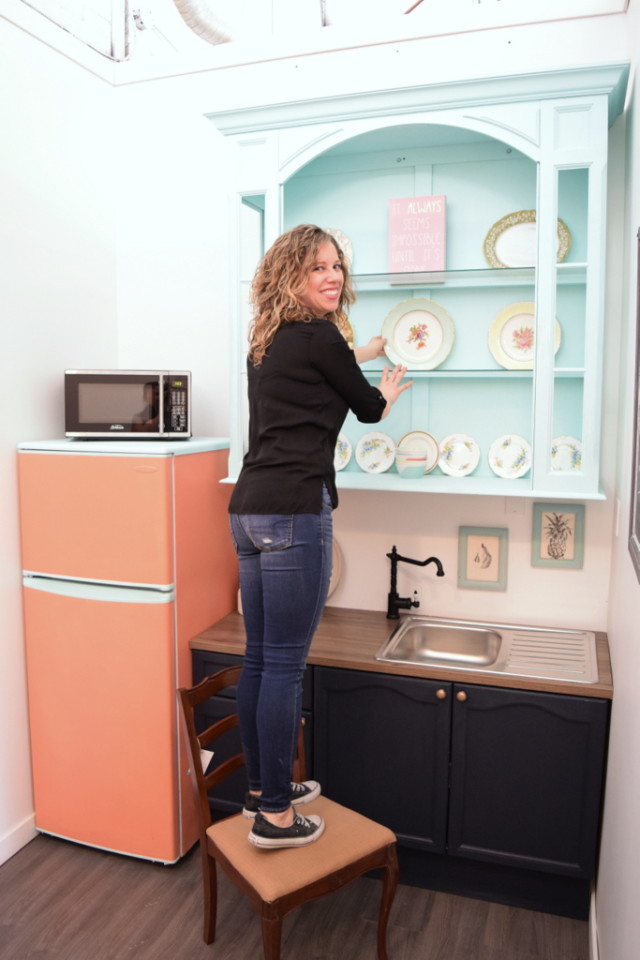 You can visit Mango Reclaimed at 2001 Thickson Rd. South, Studio 19, Whitby Ontario L1J 5W2 Canada.
And come join Jennylyn Pringle for a Demo and Paint Talk at Mango Reclaimed on Saturday July 27, 2019 from 11 am – 1 pm.
RSVP HERE: https://www.facebook.com/events/1455748674561222/
Website
Connect with Mango Reclaimed on Social Media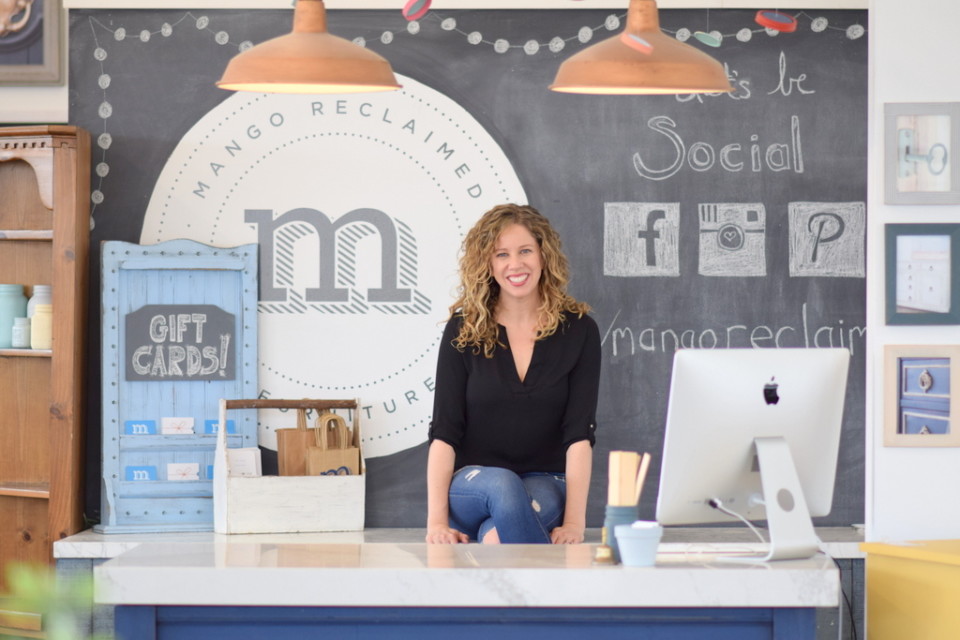 To find your nearest Fusion Merchant visit:  Where to Buy
To become a Fusion Retailer visit: Become a Retailer
PIN IT FOR LATER!