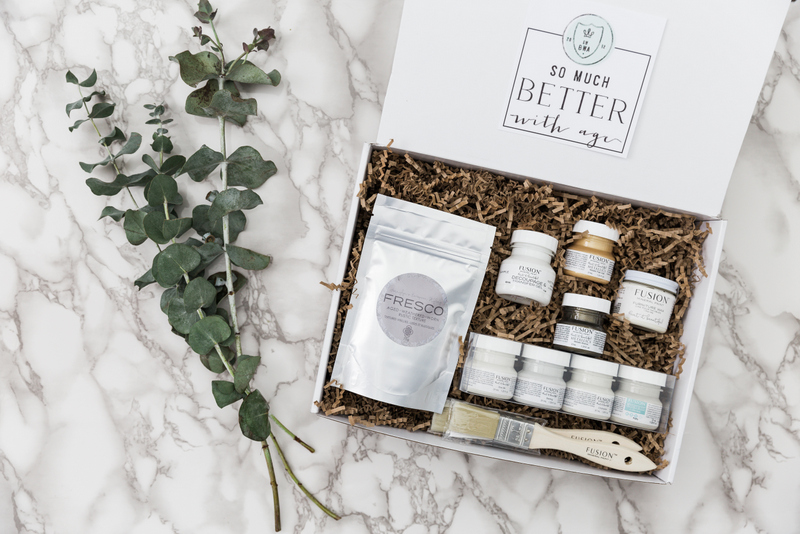 Share:
We are super excited to be announcing this collaboration! Our friend Jamie Lundstrom, the talented mind behind the very popular blog So Much Better with Age has worked tirelessly on her new book "French Vintage Decor – Easy & Elegant DIY Projects for any home."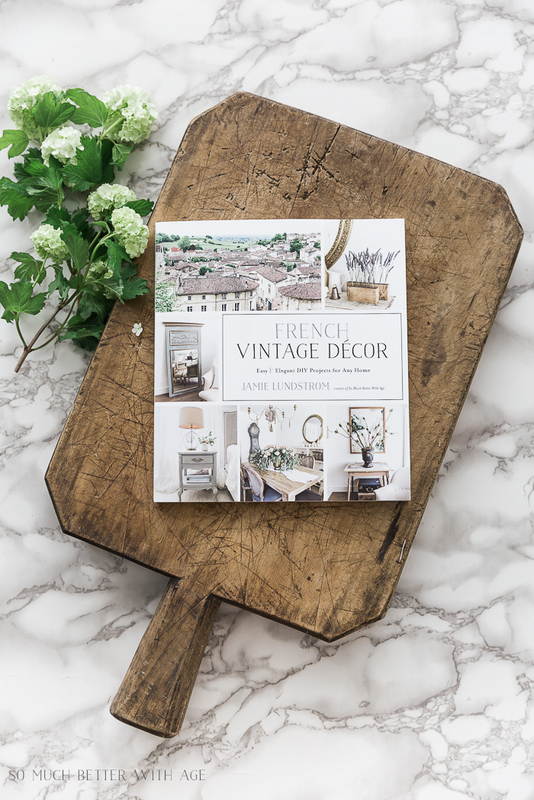 In her book, Jamie shares over 70 French vintage inspired projects that you can create by yourself, with easy-to-find and recycled objects, as well as new materials, to bring her French vintage style into your home. We just love anything that Jamie creates and are so proud to see her bring her skills and style to life in her new book.
The projects in the book range from seasonal projects for the holiday and every category, from sewing to painting and upholstery. Every project features simple step-by-step instructions with beautiful photos to help guide you and most of the projects can be created in just a few hours or less. We have personally worked with Jamie over the years, as she has used Fusion Mineral Paint products to create many of her projects, including a toile chair makeover, wall art for her son's bedroom, a stencilled bathroom wall and many furniture projects like this vintage desk.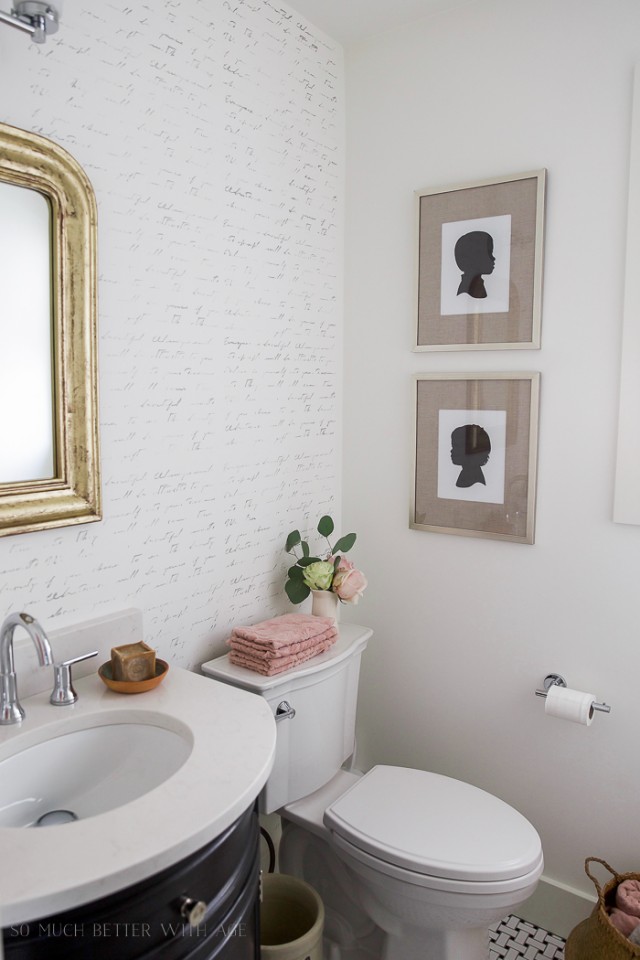 Now, we just announced our three new Fusion Metallics paints. These limited edition metallics are available in 37 ml and 250 ml and the colors are Vintage Gold, Champagne Gold and Rose Gold. You can read all about them here.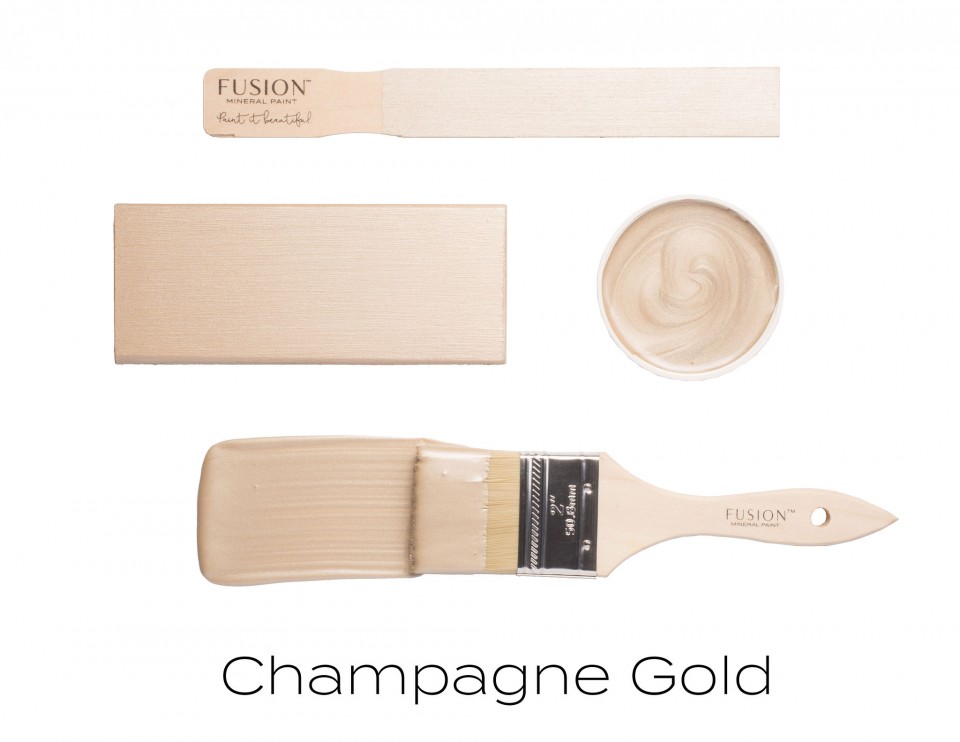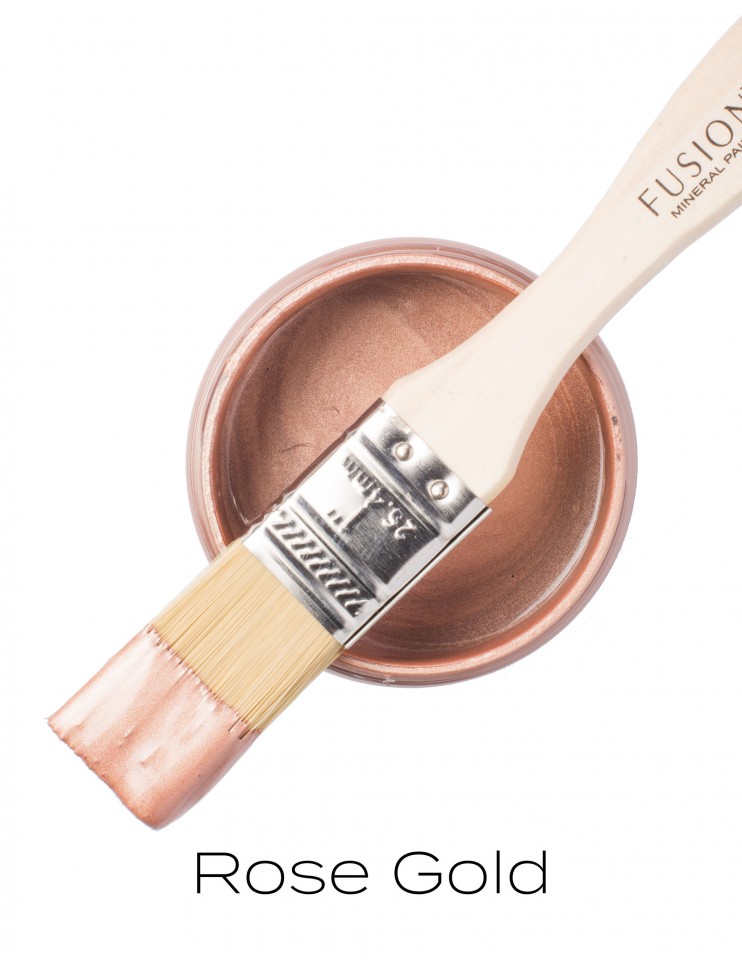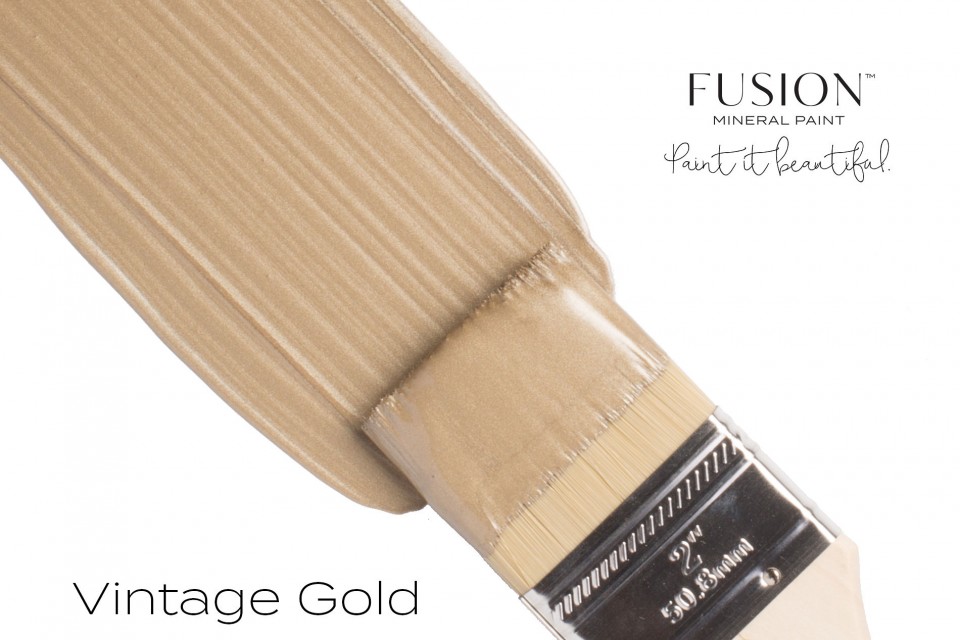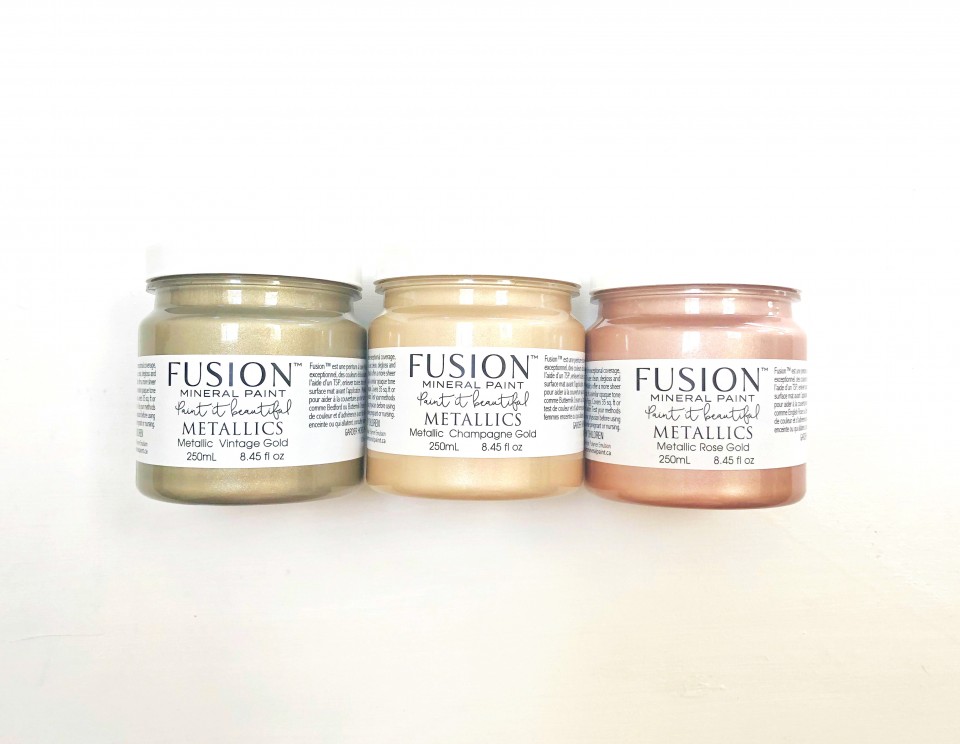 The Metallic Vintage Gold? That was inspired by Jamie Lundstrom. We caught up with Jamie to ask her about the book and how she began to work with Fusion Mineral Paint and here's what she said.
I met Jennylyn Pringle (the CEO of Fusion Mineral Paint) in 2014 when she came out to B.C .and hung out for the day to go junking and have tea with four of us DIY bloggers. At the end of our visit, she gave us jars of paint and we all fell in love with the products and of course Jennylyn. 
Since then we've kept in touch and I became a huge fan of Fusion Mineral Paint. I've had a couple of sponsored posts with Fusion Mineral Paint but mostly I've used it for most of my painting projects because I love it.  When I got my book deal and created 70 DIY French Vintage projects, I naturally just used the paint I loved.  That was when I contacted Jennylyn and said, "Hey, maybe we should be collaborating on something together because my book is full of all your products!"
She loved the idea and although I loved her current colors there was one that seemed to be missing which was a favorite gold color of mine.  From there we created Vintage Gold together and came up with these kits so now anyone can buy my book together with this paint kit and be able to create many projects right away. Jennylyn has been a friend and a strong woman entrepreneur that I look up.  My book combined with her paint line is the perfect combination!

You read right! What better way to celebrate the launch of Jamie's new book than offering Fusion Mineral Paint kits, to go along with her new French Vintage Decor book!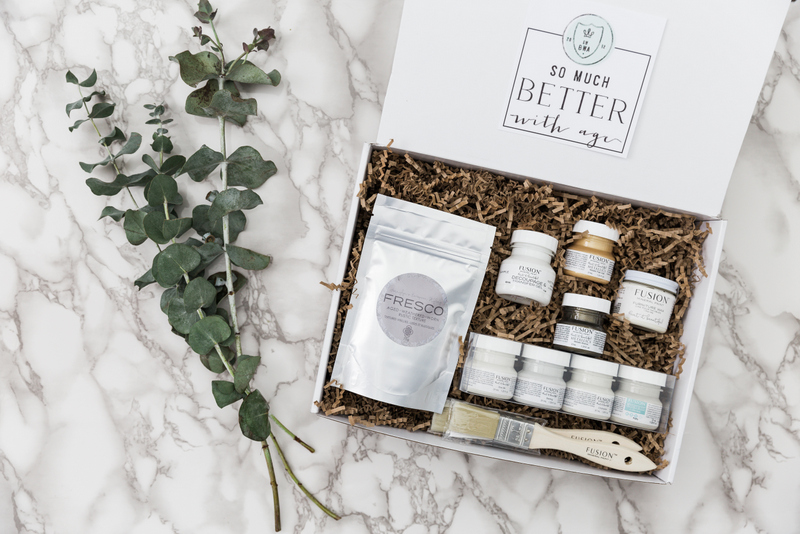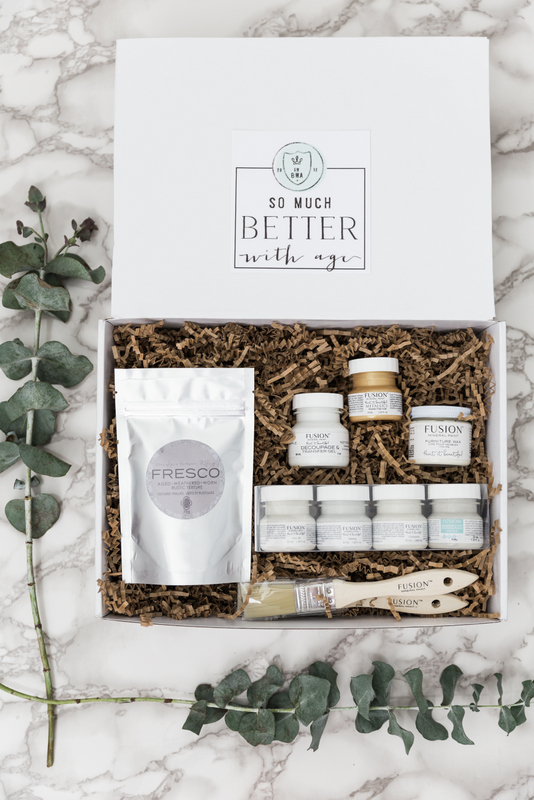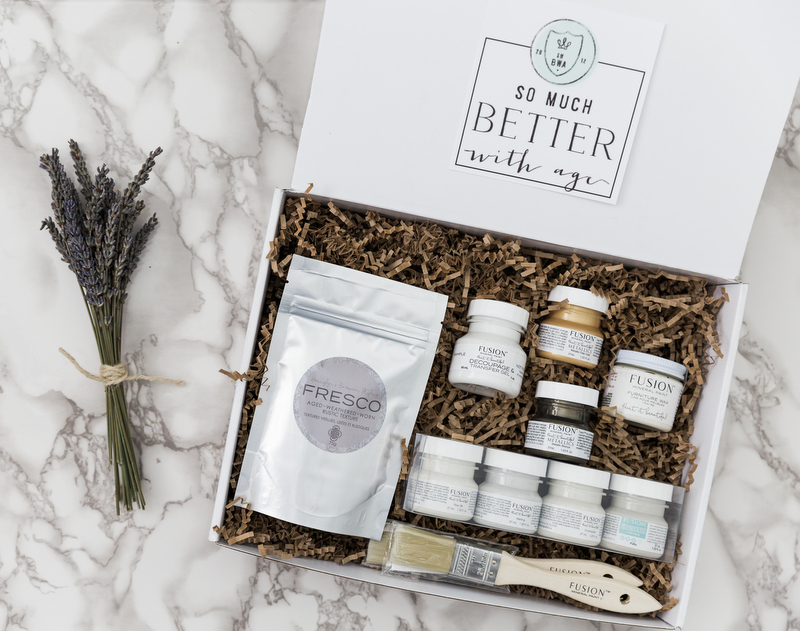 The Fusion Mineral Paint kits contains products that Jamie has used in various projects in her book, including Fresco, Decoupage Transfer Gel, Furniture Wax and it includes the new limited edition metallic Vintage Gold (plus an extra metallic paint!). So you can now recreate the projects with ease with Fusion Mineral Paint at your fingertips. We think that Jamie's book paired with this limited edition paint kit is the PERFECT gift for a DIYer or the paint enthusiast in your life.
We are so thrilled for Jamie and wish her continued success with her French Vintage Decor book, which is already a best seller on Amazon. Be sure to pick up your Fusion Mineral Kit when you order Jamie's book and start to create the vintage projects of your dreams!
GET THE KITS AND BOOK HERE:
Jamie Lundstrom's Vintage Decor Gift Box
Jamie Lundstrom's Vintage Decor Book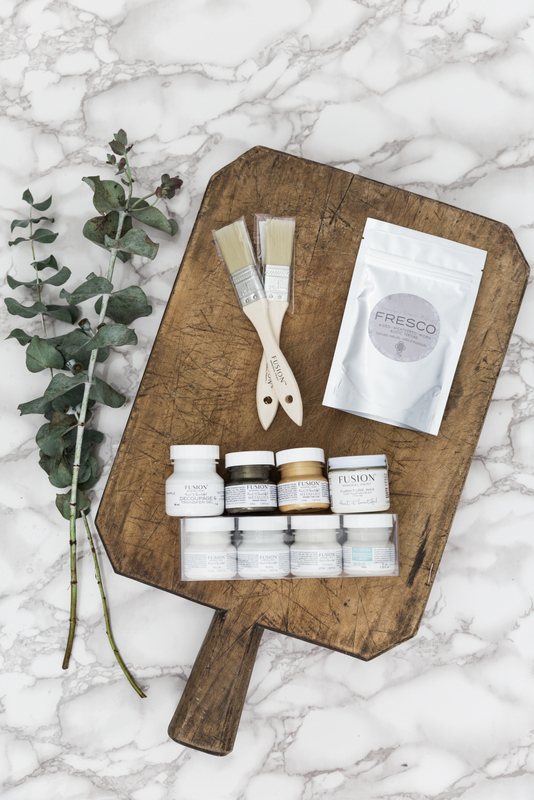 PIN IT FOR LATER!