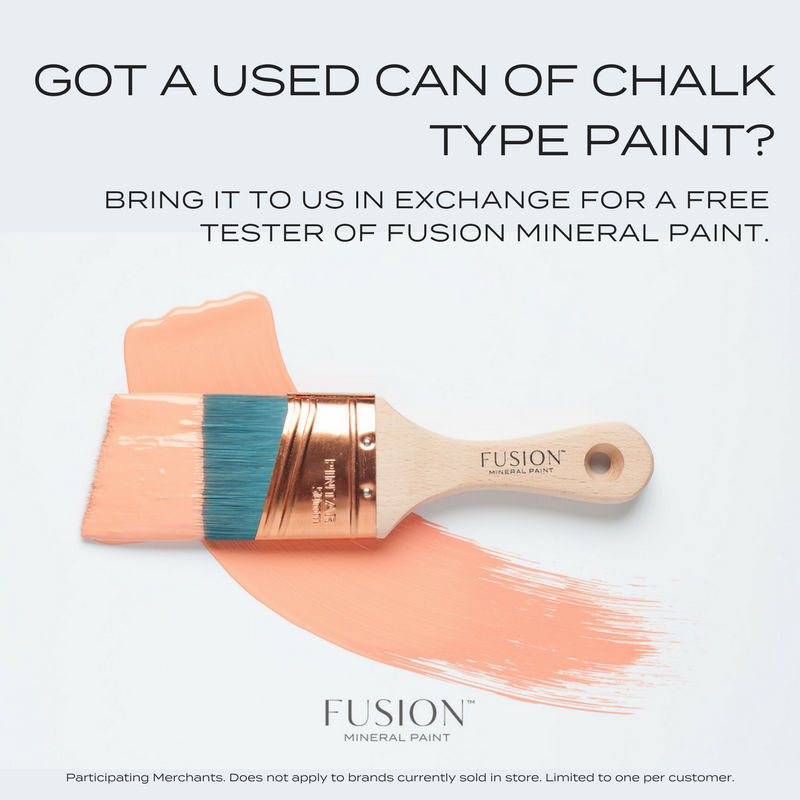 Share:
UPDATE
Oh no! You are too late for this offer, but subscribe to our emails to be sure you don't miss out in the future!
_________________________________________________________________
Oh my goodness! 2017 has started with a bang. We have launched our beautiful new website, broadcast a live paint demonstration to over 100,000 people, live no less, and to top it all, we are giving away paint in store!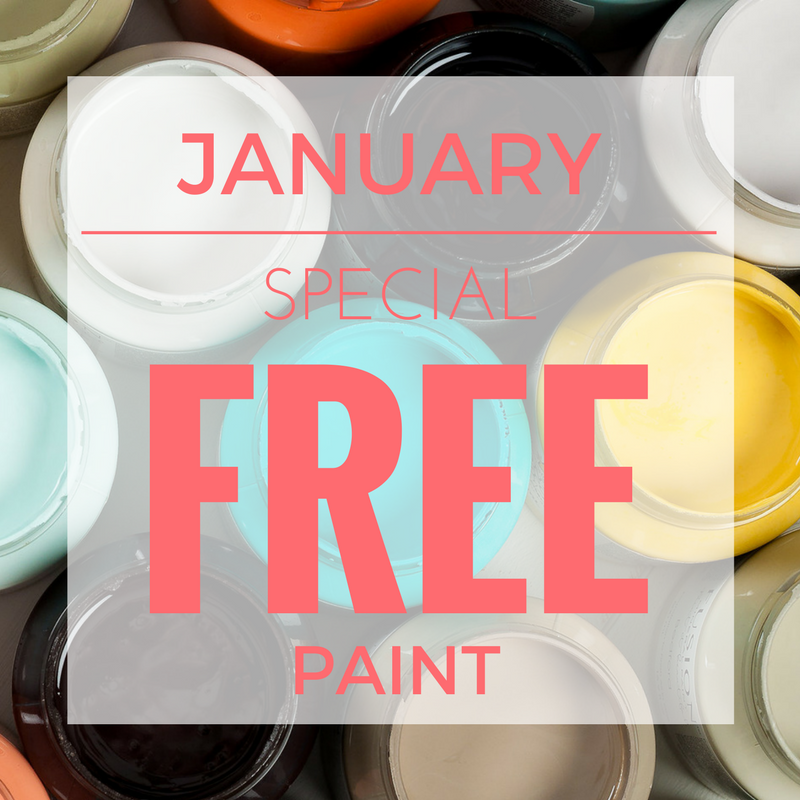 How about it? Would you like some free paint?
We are giving you enough to cover a small table, or several frames.
It is a very simple premise. All you have to do is bring us a can of used, or empty, Chalk Type Paint. In return you can choose a Fusion tester in any of our beautiful colours.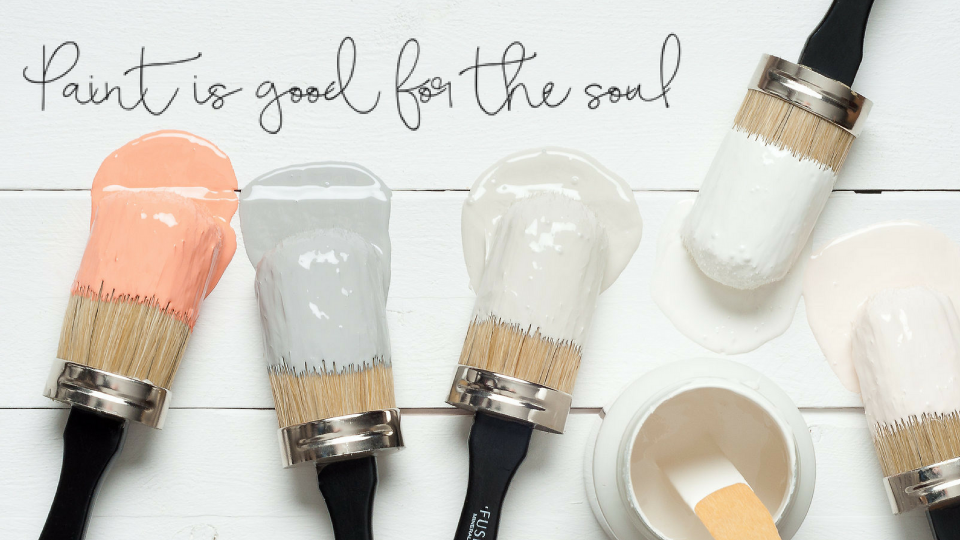 Whilst you are in store you can talk to our Merchants – they are very knowledgable, have so many great ideas and love to know all about your projects. Many offer Classes and Workshops and can help you with everything from colour choice to ensuring you have the right product for the job.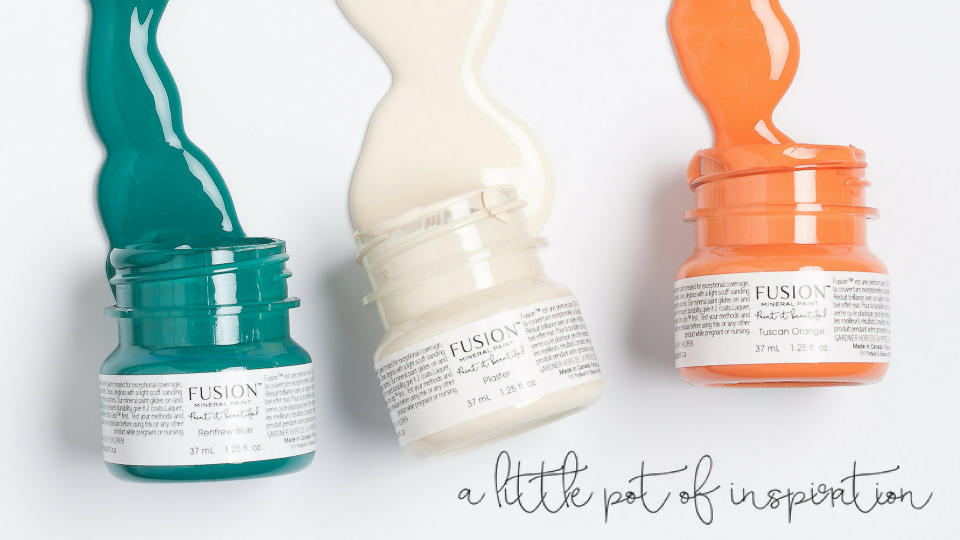 So take a look at our Merchant Map, find your nearest Merchant and go to get your free paint. We know you will love it just as much as we do.
Be sure to post your projects on our Facebook page, we love to see what you did. Most of all, as always, have fun!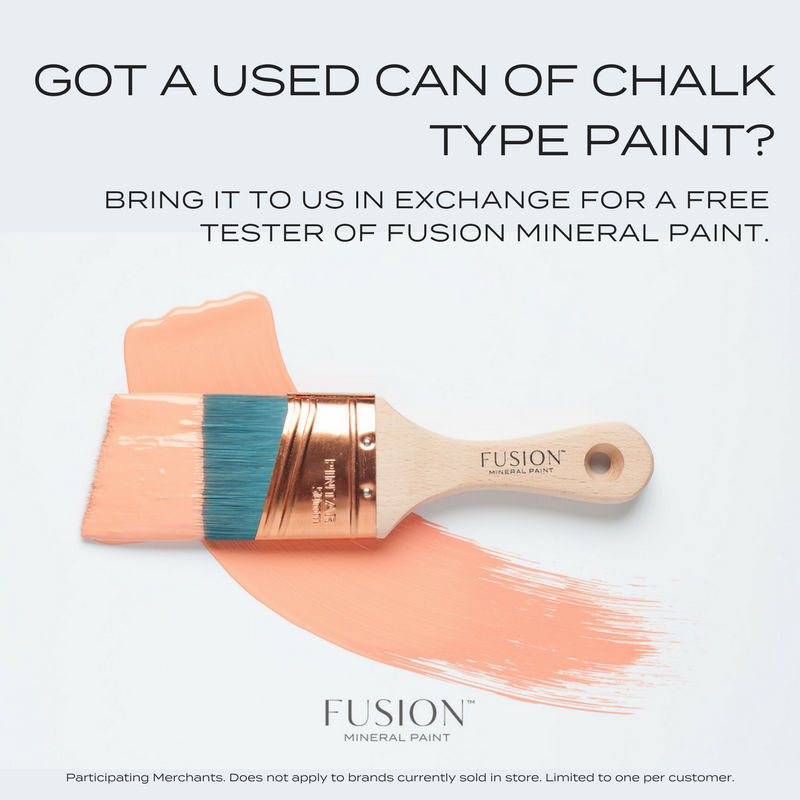 Terms
Participating Merchants. In Store Only. Does not apply to brands currently sold in store.
Limited to one per customer. Ends January 31 January 2017.
We strongly suggest you call ahead as, whilst the majority of Fusion Merchants are participating, not all are.