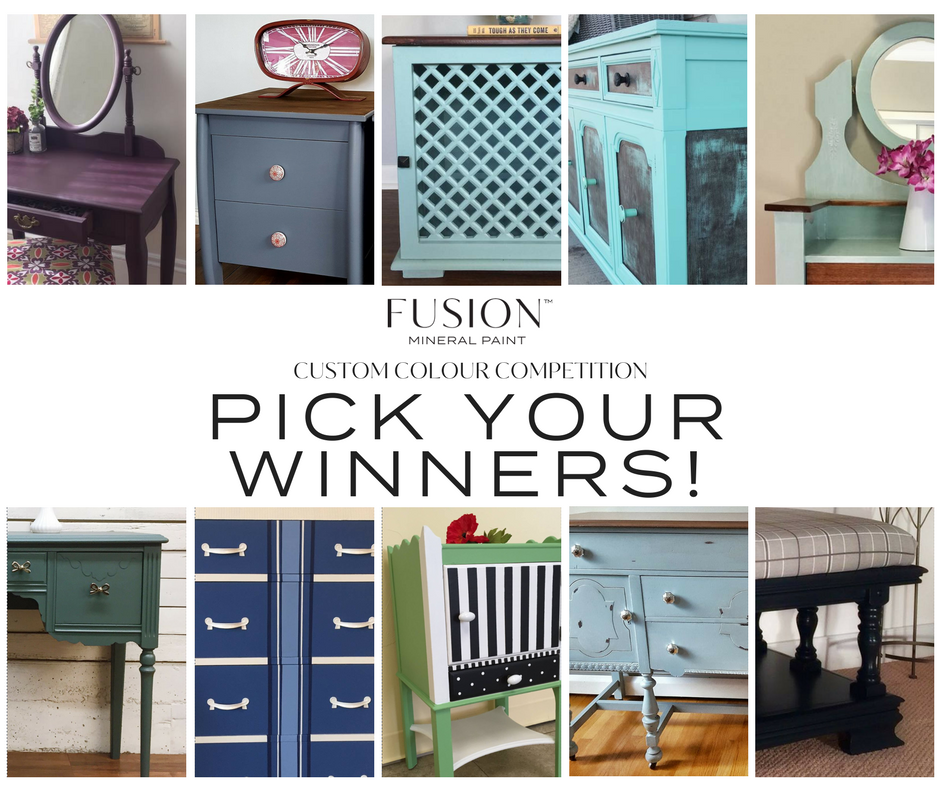 Share:
UPDATE!!
The time is upon us to choose the winners…to do so you must go to our Facebook Page and 'Like' the colour you think should win.
The three with the most votes on May 7th will win!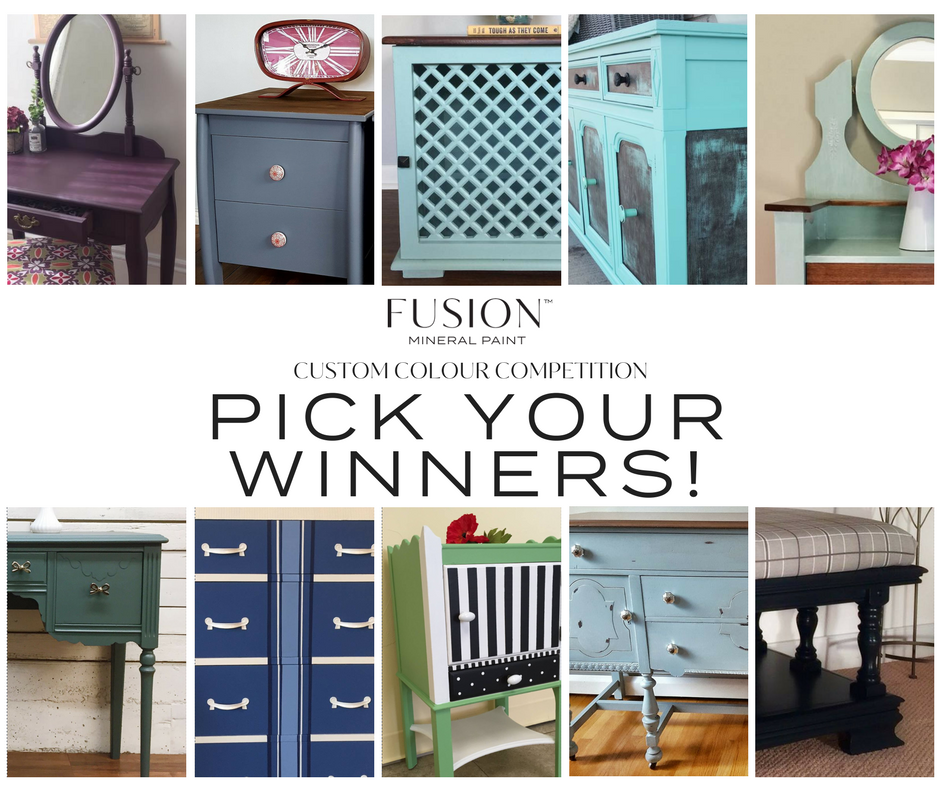 WE ARE EXCITED TO ANNOUNCE OUR APRIL 2017 COMPETITION.


Can you imagine seeing a colour YOU created as part of our custom colour blends collection?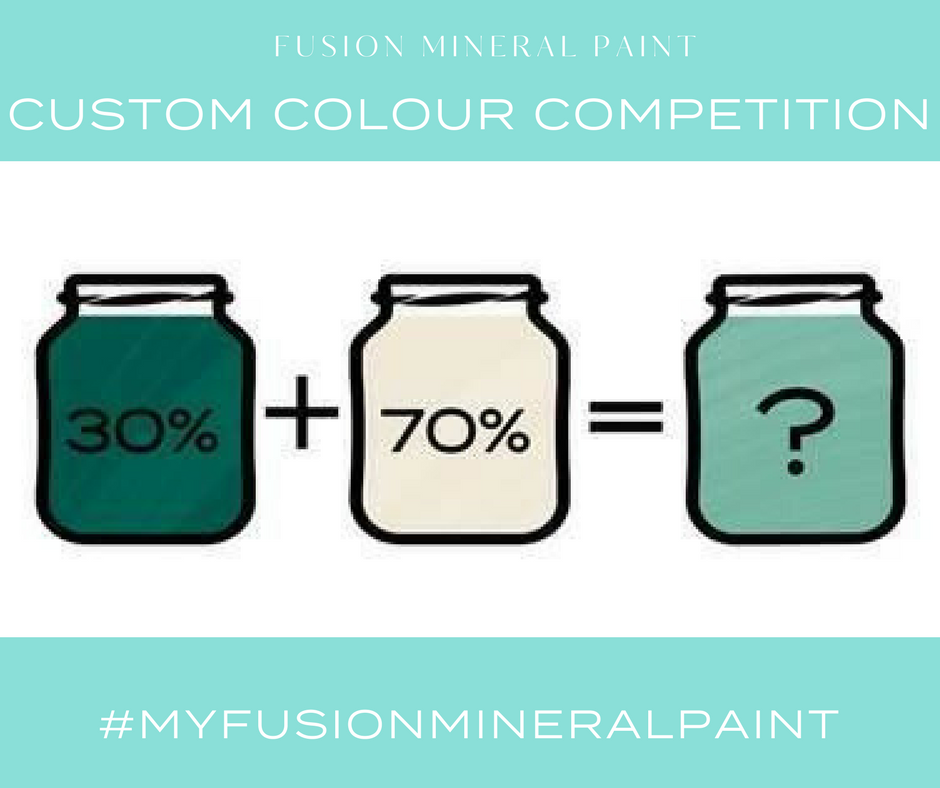 Simple to enter!
All you need to do is create a stunning custom colour using 2 or more Fusion Mineral Paint Colours.
Once you have created your colour, take a photograph of the piece you paint and upload it to our Facebook Page as a visitor.
BE SURE TO USE ALL  3 OF THESE HASHTAGS IN YOUR POST, (if you don't use them you won't be entered!).
#myfusionmineralpaint  #fusionmineralpaint  #paintitbeautiful
_______________________
Want some inspiration?
Where better to start than our Colour Page or check out Jennylyn's fantastic guide to creating a custom colour in this great video!
There will be 3 winners – each will receive $100.00 in Fusion Products of their choosing.
So good luck – get mixing and painting and remember – Paint it Beautiful!
____________________________________
Here is how it will work – in case you were wondering!
We will post our top 10 favourites May 1st 2017. The winner will be chosen by number of Facebook Likes over the span of a week, on that specific post.
The winner will be notified via Facebook. It is the responsibility of the winners to make themselves known to Fusion Mineral Paint via Private Message.
We accept no liability in the event that the winning custom colour blend is submitted by more than one entrant.
The judges' decision on the individual winner is final.
By entering you give us full rights to use & promote your custom blend creation.
Please note that the competition rules are in compliance with Facebook Promotion rules which can be found here.
Facebook is in no way responsible for or to any participant & this promotion is in no way sponsored, endorsed or administered by, or associated with, Facebook.
Competition applies to entrants in the UK, Canada, United States of America, Australia & New Zealand.