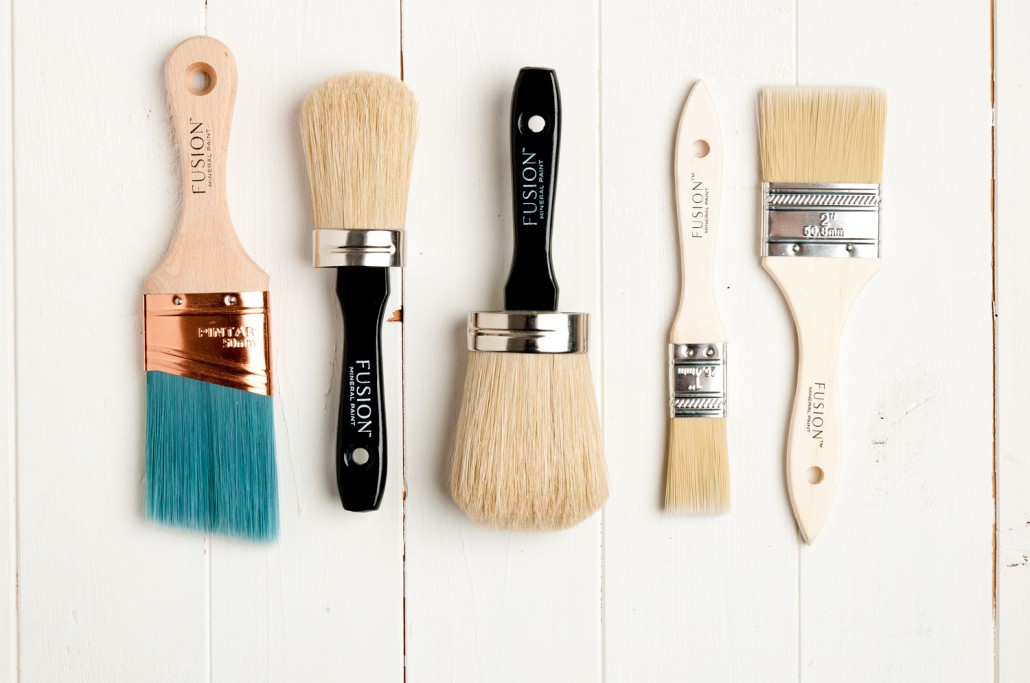 Share:
When it comes to furniture paints on the market these days, Fusion™ Mineral Paint is certainly one of the most user-friendly products available.
Fusion™ requires very little prep work and has outstanding durability without the need of an additional top coat. We offer all sorts of complementary products that allow you to achieve a variety of looks and finishes.
So, on the topic of Fusion™ being so easy, we thought we'd put together this blog post telling you about some quick and simple tips that will make your Fusion™ experience even better!
1) Prep…a little goes a long way!
Your surface plays a direct role to the finish of your project. The paint is only as stable as your substrate (the current surface you wish to paint). If your project is glossy, previously coated with a lacquer, or potentially has a wax finish on it, you simply must prep your piece for guaranteed results, there is just no cutting corners for a flawless perfect finish!
Lightly sand and de-gloss the surface. By sanding you are essentially breaking open the surface. This will allow for lots of microscopic holes for the 100% acrylic Fusion™ Mineral Paint to bind/grip on to. This doesn't mean that it will take you all day of sanding, no just a simple 220 grit and a gentle rub along the surface to de-gloss.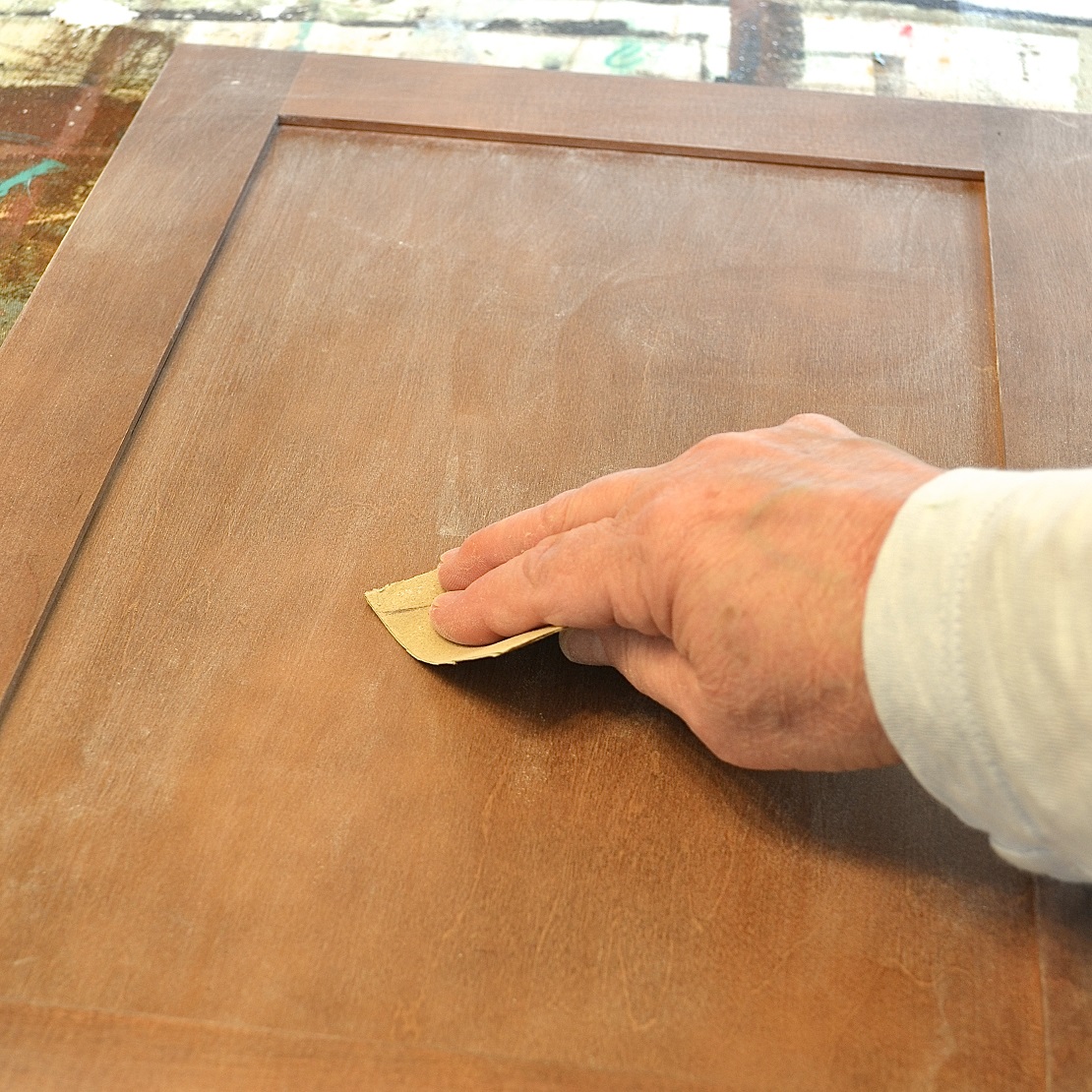 Use shellac to seal knots when you're working with a wooden surface. We cannot stress this enough. No matter how many coats you paint (and this goes with all paint), knots in the wood will poke through unless you first seal them with a shellac.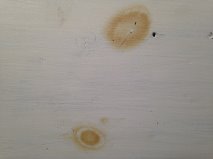 Laminate
There are tons of different laminate surfaces out there with tons of different chemical compositions. The main goal of a laminate surface is to repel substances from sticking- this includes other paints. Use a coat of Ultra Grip to ensure that Fusion™ works fabulously!
2) When in doubt, test it out
Have no fear! Fusion™ testers are available for approximately $5 a piece. They are an inexpensive way to help you make that  tough decision on which colour to use.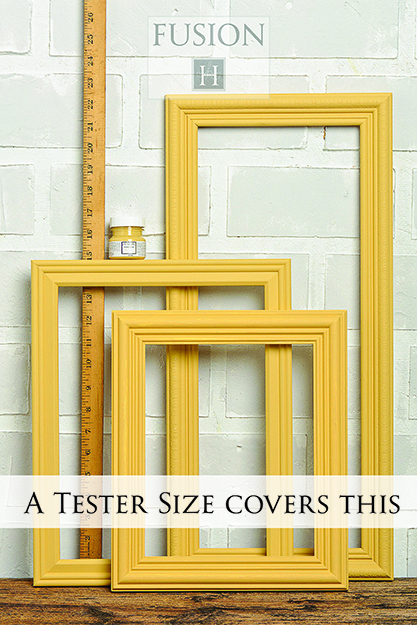 3) Choosing your tools
Using high quality tools is important for getting a seamless finish. Fusion™ provides you with the highest quality brushes to get the job done.
Natural Bristle Brushes give you a hand painted look, with more brush strokes and texture. The round brush will be able to holds onto a good amount of paint allowing for a nice application.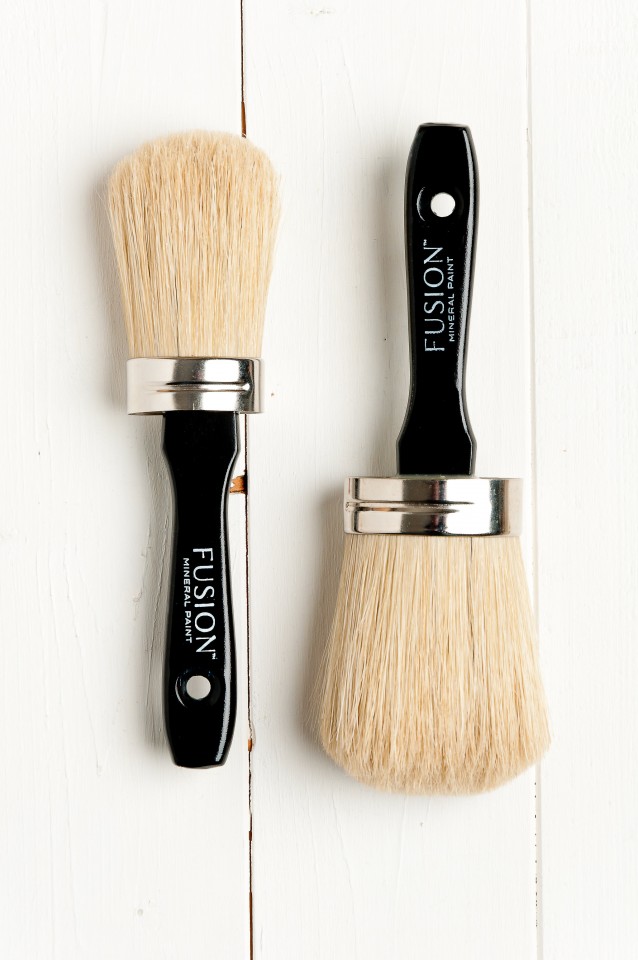 Synthetic Bristle Brushes are great for a smooth finish virtually free of any brush strokes.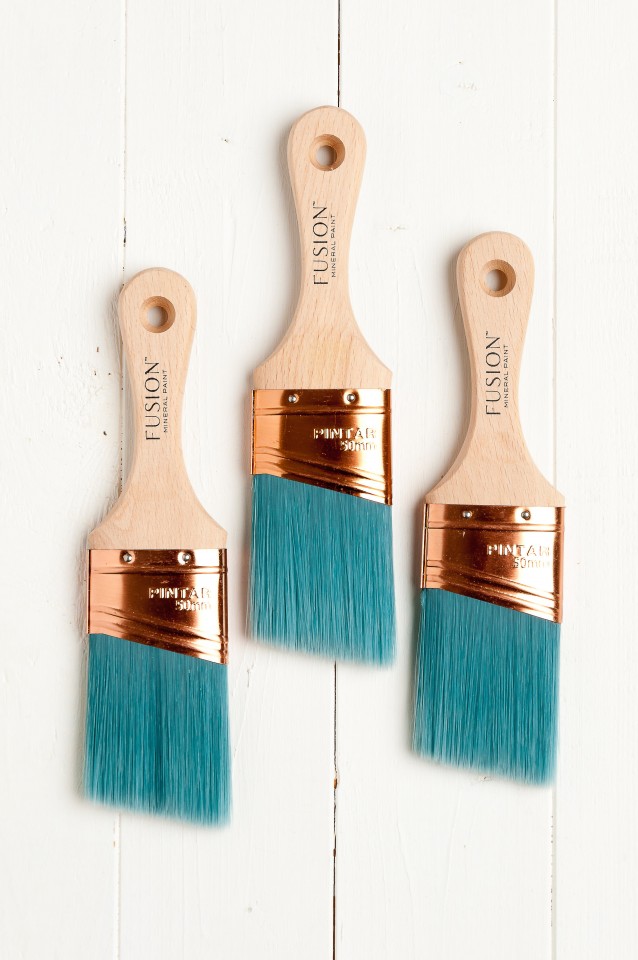 In order to protect your high quality brushes, Fusion™ offers Brush Soap. It is an all-natural product made from linseed oil. It smells fantastic and will both clean and condition your brush to ensure that they can be used time and time again. Hint….it feels great to use the Brush Soap on your hands too!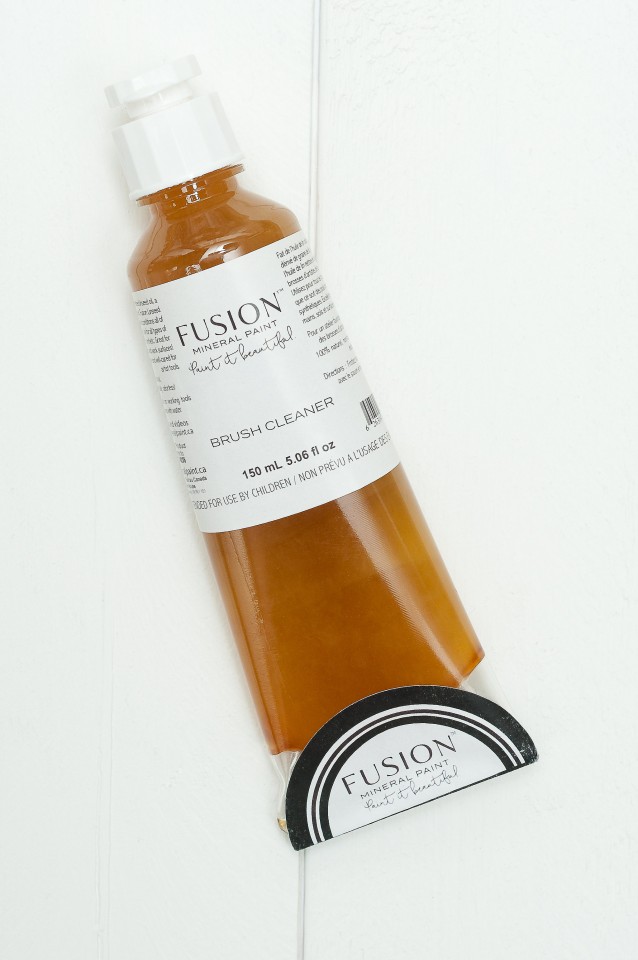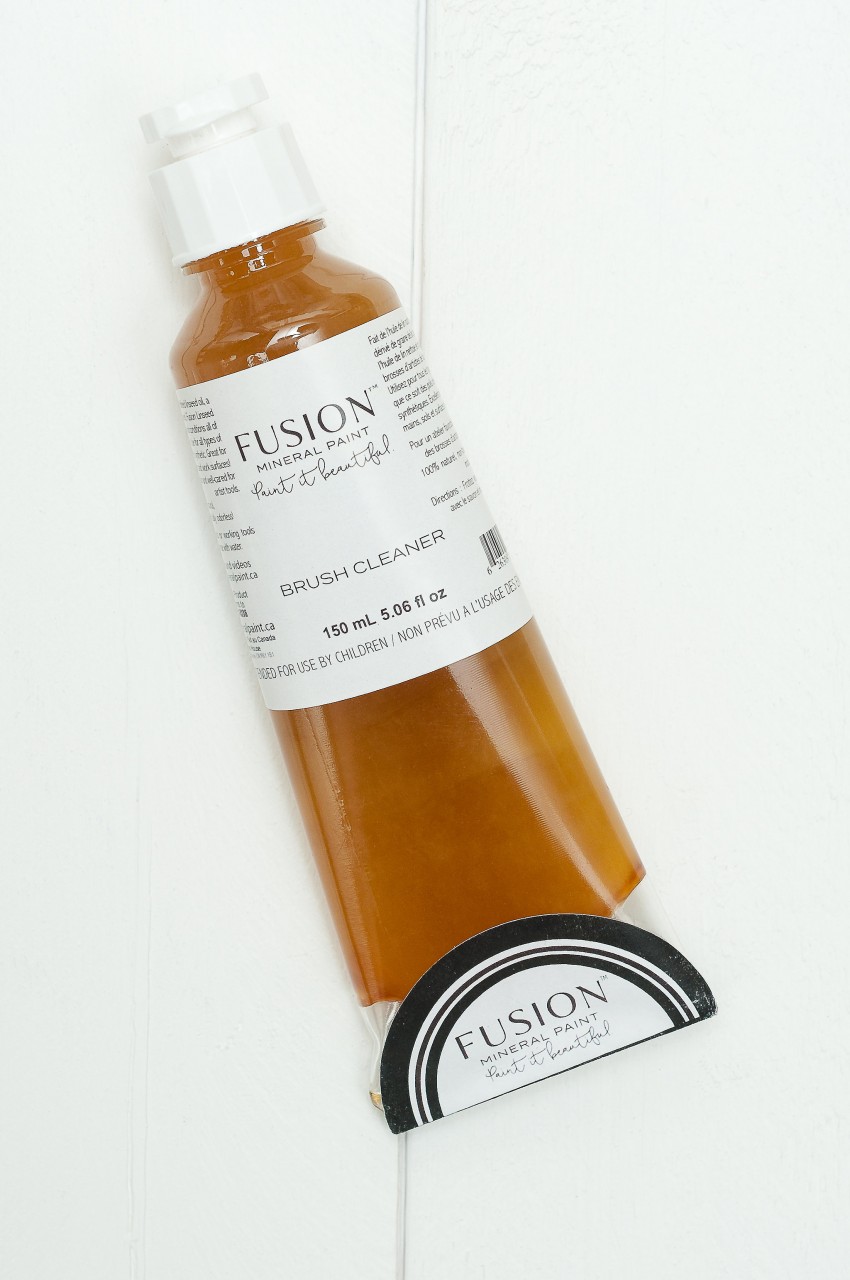 That's right, less paint on your brush, and less pressure while applying the paint will typically result in less brush strokes!
It's a balance, you need to have enough paint on your brush to offer good coverage, but a good way to tell if there is simply too much is if when brushing back and forth you can see ridges and valleys of paint ( brush strokes) if so, there is simply too much paint on your brush, try using a little less, and using less downward pressure. Your brush should be angled horizontal to the surface, and the brush should glide along the surface nicely with minimal pressure.
If you struggle with brush strokes, try using a microfiber roller for the first coat, then subsequent coats a Staalmeester brush. Remember, less is more!
5. Keep your lid clean for easy re-opening!
Fusion™ comes in clear containers that allow you to see the colour of the paint. The plastic that we use is both recycled and protective for your paint.
Screwdriver!
Simply jimmy a flat head screwdriver in between the lid and container. Twist as you go around the entire circumference of the container. It'll pop right off!
Plastic Wrap!
This is so simple and effective. Put a piece of plastic wrap over the top of the container before putting on the lid. It will come off very easily!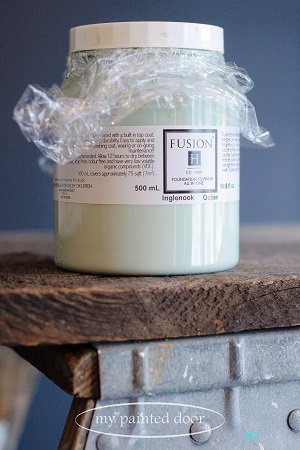 Thanks to Sue from My Painted Door for this photo.